Trump Import Tariffs Will Have The Exact Opposite Effect
Summary
Trump plans to impose import tariffs on steel (25%) and aluminum (10%).
Steel and aluminum prices will go up, benefitting domestic producers, but hurting domestic manufacturers.
U.S. deficit will increase along with a depreciating U.S. dollar.
GDP growth will slow down due to a trade war and put pressure on the stock market.
In a previous article I mentioned that the U.S. deficit was going to spiral out of control and that inflationary pressures will emerge, putting pressure on the U.S. dollar. Well, it just got worse with the news that Trump is going to impose import tariffs on steel (25%) and aluminum (10%). I will make the case that this will only increase U.S. deficits and be detrimental to GDP growth.
When import tariffs are imposed, basic economics tells us that in all cases, the price of the good will increase. Foreigners will sell less of the good to the U.S and domestic production of the good will increase.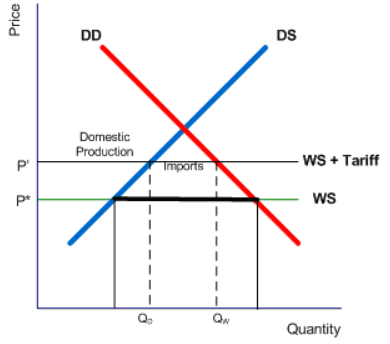 In theory, following countries will be significantly impacted by the tariffs (see first figure below from IHS Global Trade Atlas and second figure below from IHS). It looks like Canada will be the hardest hit.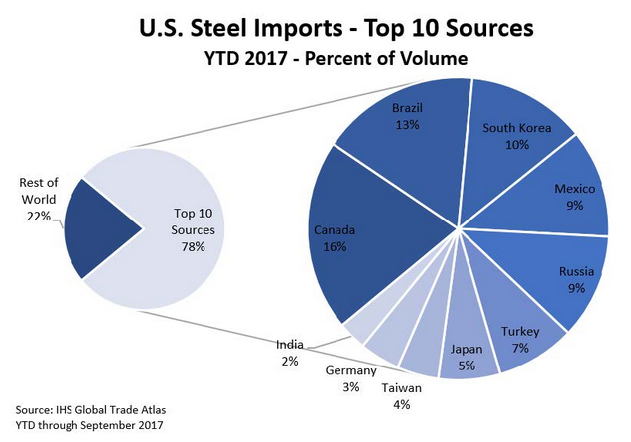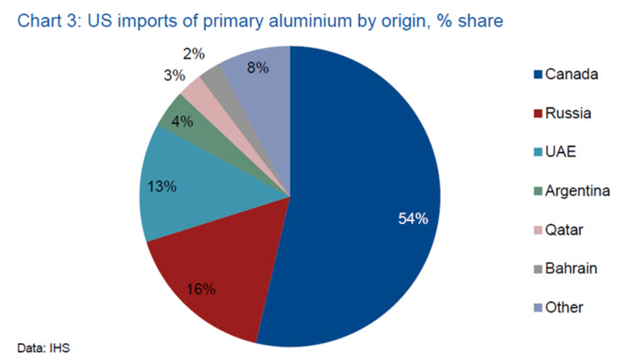 In reality though, U.S. steel and aluminum producers will not ramp up production overnight. First of all they are not sure that these Trump import tariffs will be imposed indefinitely, so they have no incentive to build new production plants due to this uncertainty. Second, even if they wanted to increase production, there will be a delay of several years before this supply imbalance (due to the import tariffs) is resolved. They will just increase the prices of steel and aluminum in the meantime.
So what happens in practice is that steel and aluminum prices are going to rise. U.S. steel and aluminum producers will benefit from this (Alcoa (AA), U.S. Steel Corp. (X), etc.), but companies that use steel and aluminum (e.g. General Motors (GM), Boeing (BA), Ford (F), Whirlpool (WHR), etc.) will see their costs rising. These companies have two choices: either increase the price of their finished products or go out of business. What usually happens is that these companies will choose to pass these tariffs on to the consumer by increasing the price of their products. Foreign exporters of steel and aluminum will also increase their prices, because the U.S. can't increase production overnight. So ultimately, the big picture is that the government imposes a tax on the consumer. It's that plain and simple.
For this reason, the consequences are always the same. Consumer price inflation will go up. Consumers can buy less of the expensive products. Manufacturing companies become less competitive and go out of business. They will have higher costs and less competitive sales. As a result, U.S. deficits go up due to lower exports of finished goods and higher import costs. Which means the U.S. dollar will fall as deficits rise.
One just needs to look at history and see what happened under the Bush import tariffs (30%) on steel in 2002. The U.S. dollar dropped more than 20% in 2 years after the tariffs were imposed (see chart below).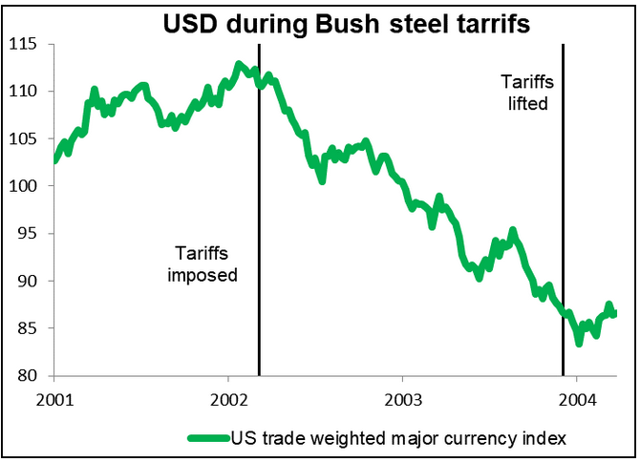 Steel prices soared 20% as well (see FRED chart below).

Another effect of the import tariffs is that this will be bad for GDP. Tariffs lead to trade wars and it will have bad consequences for the economy. What happens is that global trade will come to a slowdown, efficiencies that were in place will be eliminated. Some countries are good in providing services (U.S.), other countries are good in manufacturing (China), but in a trade war, everyone is on their own. This also means that the stock market will underperform during a trade war.
History has shown that lifting tariffs benefits growth (see first figure below from the World Bank and second figure below from the IMF). So imposing tariffs will lead to the exact opposite.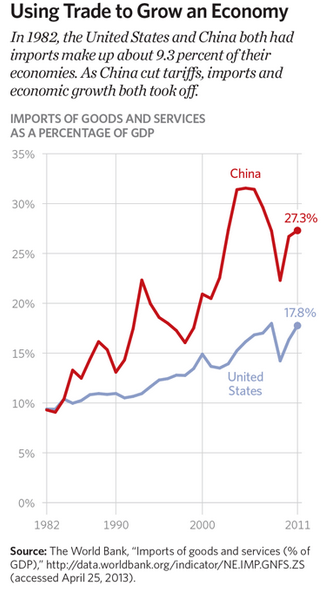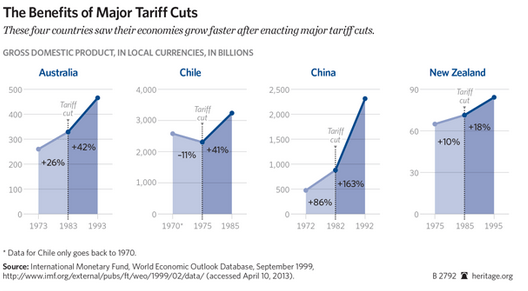 Moreover, Europe has already started retaliating by threatening to impose 25% tariffs on U.S. products. China is following soon says Max Baucus, former ambassador to China. This is a trade war that the U.S. can't win.
Let's take Germany as an example. When we look at the balance of trade and debt to GDP of both economies, we can see the following. The German trade surplus is growing while the U.S. trade deficit is doing the exact opposite (see chart below from Handelsblatt and chart below from Zerohedge).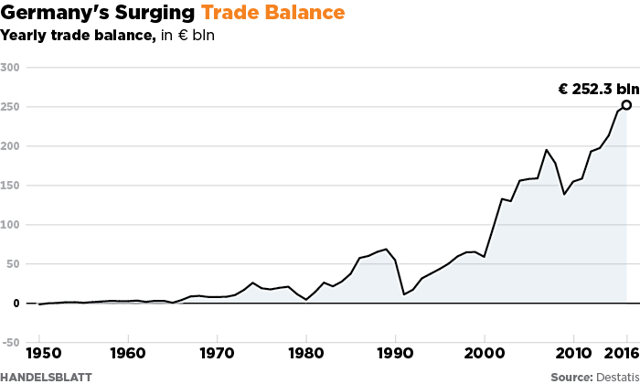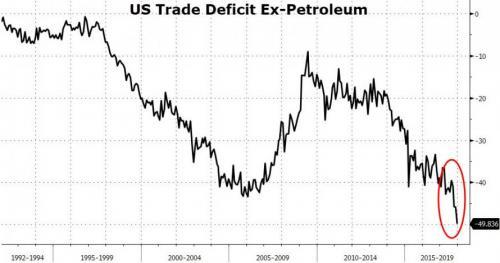 German debt to GDP and U.S. debt to GDP are going in opposite directions as well (see charts from Tradingeconomics).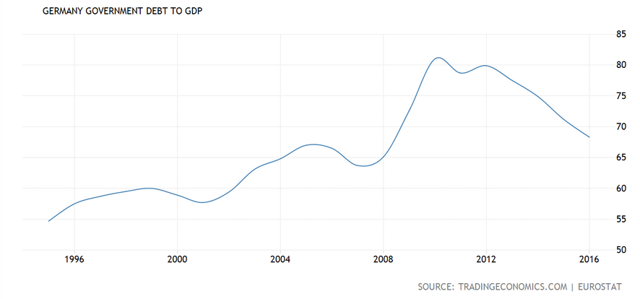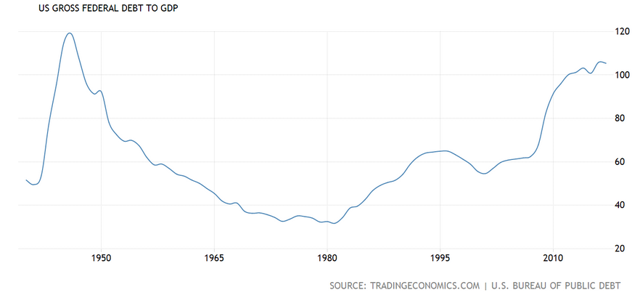 The fact is that trading partners like Germany and China are more efficient and more competitive than the U.S. and import tariffs won't help the U.S. at all. The Trump administration would be better off to promote free trade and most of all, reduce government instead of growing it. This is the only real solution and blaming the unfair balance of trade is not.
This article was written by
Albert Sung is the author of Correlation Economics, monitoring breaking economic news on a day to day basis. He started investing in 2008 because of the economic crisis and holds a masters degree in chemical engineering. Previously, he worked several years as a process engineer at Ashland, a competitor of Dow Chemical. Today, he works as a regulatory compliance consultant at J&J, but his real passion will stay in macro-economics. His experience in the chemical and pharmaceutical industry allows him to monitor the economy from a process engineering standpoint, analyzing macro-economic charts, correlations and trends.
Analyst's Disclosure: I/we have no positions in any stocks mentioned, and no plans to initiate any positions within the next 72 hours. I wrote this article myself, and it expresses my own opinions. I am not receiving compensation for it (other than from Seeking Alpha). I have no business relationship with any company whose stock is mentioned in this article.
Seeking Alpha's Disclosure: Past performance is no guarantee of future results. No recommendation or advice is being given as to whether any investment is suitable for a particular investor. Any views or opinions expressed above may not reflect those of Seeking Alpha as a whole. Seeking Alpha is not a licensed securities dealer, broker or US investment adviser or investment bank. Our analysts are third party authors that include both professional investors and individual investors who may not be licensed or certified by any institute or regulatory body.