NetEase (NASDAQ:NTES) rush-launched its Battle Royale mobile game, Knives Out, without in-app purchases and advertisements last November. Fortunately, Knives Out went viral. Knives Out garnered more than 100 million downloads after just over a month. NetEase introduced in-app purchases earlier this year, and Knives Out is turning out to be a winner.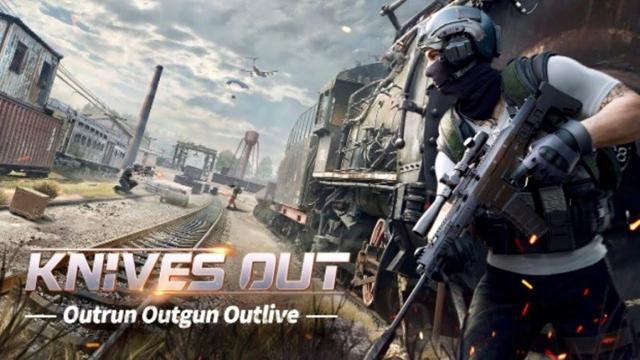 (Source: NetEase)
Last January, Knives Out's global net revenue was approximately $2.5 million ($2 million from iTunes and $500k from the Google (GOOG) (GOOGL) Play app store). The latest data from Sensor Tower reported that Knives Out's February 2018 net sales (30% cut of app store owners was already deducted) from the iTunes App Store was $8 million. It also earned $2 million from the Google Play Store. This quadruple month-over-month sales growth is mostly due to Knives Out's unexpected success in Japan.
Japanese players of Knives Out accounted for 83% of the $2 million made through Google Play Store and 89% of the $8 million made via iTunes.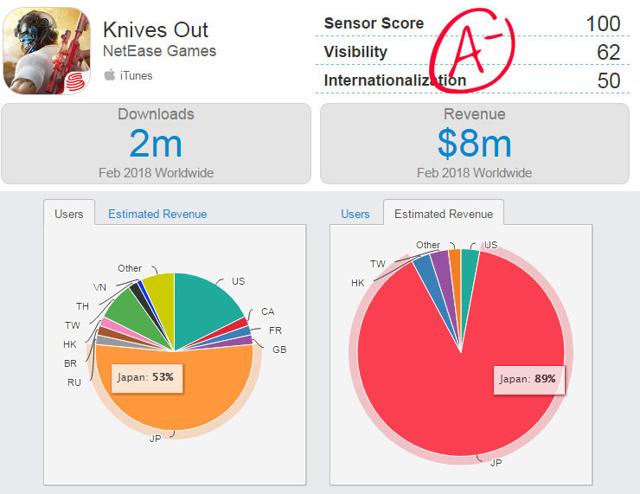 (Source: Sensor Tower)
The $10 million it made last month is almost equal to the $12 million that the Chinese iOS version of Knives Out earned in February. There's no Google Play in China so I cannot get a Sensor Data for it. We can only presume that the Android Chinese version is also generating net sales of at least $2 million.
Knives Out's combined global/China monthly net revenue is therefore around $24 million. Making $24 million a month from copying Player Unknown's Undergrounds Battlegrounds PC game is an easy-money triumph for NetEase. It proved that there's money in free-to-play Battle Royale games.
I am confident that six months from now, Japanese players can boost Knives Out's non-China monthly net sales to $15-20 million. Japan has the most generous mobile gamers in the world. The average monthly spending of Japanese players on smartphone games is $30, double than what American mobile gamers spend.
Japan Is A Coveted Market For Mobile Game Publishers
Japan is the second-largest market for mobile games. More importantly, Japan has less than 70 million mobile gamers, but it generates the highest ARPU (Average Revenue Per User). Compared to China's ARPU of $25.17, Japan produces an ARPU of $89.88.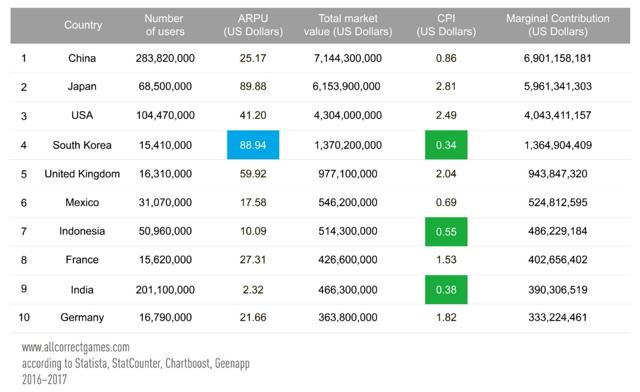 (Source: All Correct Games)
Aside from generating the highest ARPU, Japan also touts a higher rate of conversion (converting free players to spenders) than China or South Korea. Conversion rate is a very important metric to gauge the long-term monetization potential of games. NetEase relies on the freemium business model. It offers all its mobile games as free-to-play but with in-app purchases/microtransactions. NetEase needs to have hit games in countries which tout high rates of conversion. It is a losing proposition if Knives Out has 100 million downloads but only managed to convert 1% of them to in-app purchase customers.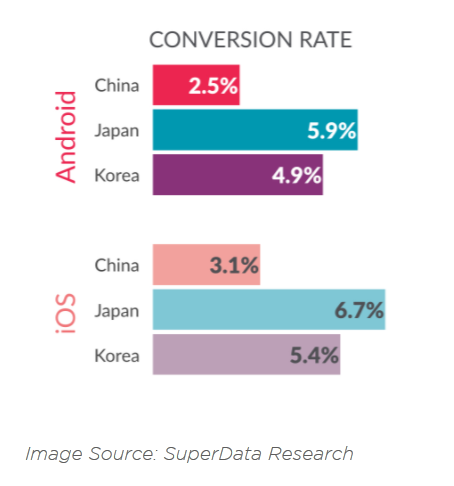 The early success of Knives Out in Japan is, therefore, an important tailwind for NetEase's international expansion. Japan could help it achieve its goal to source out 30% of its revenue outside China by 2020.
NetEase Found A Winning Formula For Japan
Role Playing Games [RPG] titles are usually the leaders in Japan's iPhone revenue charts. However, Japan's mobile gamers apparently liked the action genre, survival shooter gameplay of Knives Out. As per Sensor Tower, Knives Out is currently the no. 8 top-grossing iPhone app in Japan. It is also the most-downloaded iPhone app.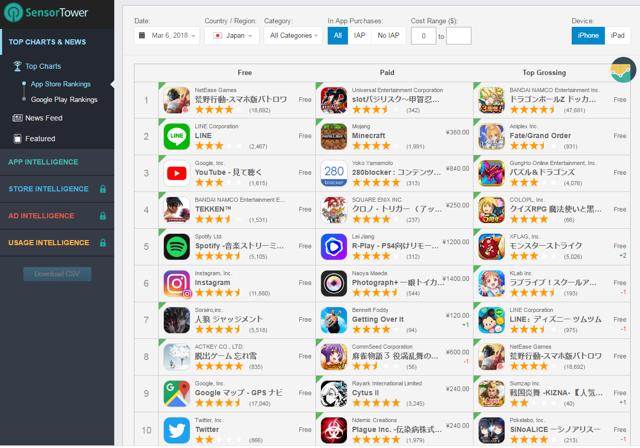 (Source: SensorTower)
Please study the chart above. Notice that Japan's 9 out 10 top-grossing iPhone apps are Japanese-made games. This has been the case for many years now. Japan's lucrative mobile gaming industry is long-dominated by local firms like Bandai, Line, Colopl, GungHo, and Mixi.
Breaching Japan's moat, NetEase is the only foreign firm that managed to have a game break into the top-10 ranking on Japan's iPhone app revenue chart. Candy Crush Saga is the top-grossing iPhone game in America but it is only ranked no. 102 in Japan's iPhone revenue rankings. Supercell's hit strategy games, Clash of Clans (rank no.99) and Clash Royale are also commercial flops in Japan.
To verify Super Data's estimate, I also checked ThinkGaming's rankings, and it said Knives Out was also the no. 7 top-grossing iPhone game in Japan. Apptopia also puts Knives Out as the no. 7 top-grossing iPhone app in Japan.
Thanks to Knives Out, NetEase cracked the tough Japanese market.
Final Thoughts
NetEase proved that Japan's mobile gamers are willing to spend money on games not belonging to their favorite RPG/Puzzle genres. Japan is a fertile ground that is now wide open for NetEase's expansion.
NetEase's fierce rival, Tencent (OTCPK:TCEHY) launched two mobile ports of Player Unknown's Battlegrounds in China last February 9. Competition from Tencent will likely affect the monthly revenue growth of Knives Out in China. It is therefore even more important for NetEase to nurture the early success of Knives Out in Japan. The high conversion rate and world-leading ARPU makes Japan the most important non-China market for mobile games.
I opine that Japan heartily embraced Knives Out primarily because of its affordable loot box system. Japanese developers pioneered the use of loot box or gacha monetization scheme for video games. The gambling-like thrill of spending real money to get random hard-to-get in-game items is seductive to many mobile gamers.
You can buy 180 vouchers for HK$ 23 ($2.94) and gamble three times on Knives Out's Great Benefit Pack loot box (costs 60 vouchers each).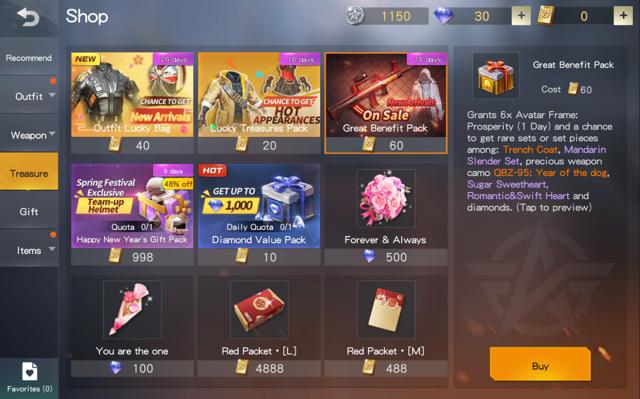 (Source: Motek Moyen)
Editor's Note: This article discusses one or more securities that do not trade on a major U.S. exchange. Please be aware of the risks associated with these stocks.