The Best Consumer Cyclical Stock? New Buy
My lowest sector in my stock portfolio has been Consumer Cyclical. After my recent sale of Cineplex (OTC:MCGPF) it really had a nice hole that needed to be filled. As I have stated before, this sector is my most-hated sector to invest in, but I really try to even out my portfolio sectors to keep me diversified. After doing a bunch of research and absolutely loving the potential of this stock, I made the buy.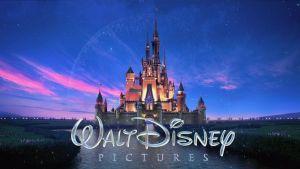 Walt Disney Company (NYSE:DIS)
The company is an absolute powerhouse. I probably don't even need to talk about it. I was raised on Walt Disney, Lion King and Alladin were my go-to. My parents forked out the money to take me to the parks as a kid. I'm sure we will be doing the same as well with our kids, just like almost every family with kids.
Disney brought in 55.137 billion dollars (USD) in 2017. 23.51 billion dollars from its Media Networks, 18.42 billion dollars from Parks and Resorts, 8.38 billion dollars from Studio Entertainment and finally another 4.83 billion dollars from Consumer Products and Interactive Media. It is pretty safe to say the company is nice and diversified.
Media Networks
The pending deal with Twenty-First Century Fox, Inc. (FOX) (FOXA) will make it a content powerhouse. This will give it even more shows for one of its many streaming services! Netflix (NFLX) is going to have some serious competition. Disney keeps talking about creating a streaming service for all its Disney content, ESPN and possibly other content.
It also owns ESPN which has actually been a negative, but it is planning on starting a sports streaming service. Yes, a sports streaming service! This will be absolutely huge. A sports streaming service will have no competition and will do pretty well. I know so many people who keep cable for the sports channels only. ESPN plus will launch this spring for $4.99 per month. An absolute steal of a deal. Once this becomes available there is a really high chance I will sign up. I only wonder how good its Canadian Content will be at the start. I'm sure in time, though, it will have Canadian Sports.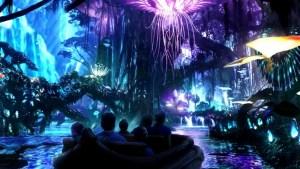 Parks
Disney has parks all over the world and keeps expanding. Personally, I'm excited for the Pandora exhibit, I loved Avatar and I look forward to all the new avatar movies which the company will be making. The park is always busy and the ticket price will surely be increasing as it is just something you need to do with your kids. There are also Disney cruises now, which I hear good things about.
Studio Entertainment
It is pretty safe to say Disney dominates the movie scene these days. From kids to adults there is something for everyone. Walt Disney has a couple production groups. Walt Disney Pictures, Walt Disney Animation, Pixar, Disneynature, Lucasfilm and Marvel Studios. I mentioned that I think movie theaters are slowly falling back due to lack of movies and people wanting to stay home and stream. Almost all movies I go and see in theaters are Disney's! With Disney's potential streaming service I could see a direct rental/buy program in the future.
Moat
Warren Buffett talks about how he likes companies with a wide moat. Disney definitely has one, I really can't even think of its competition. Do you remember DVDs? I never buy them anymore, but I have bought the classic Disney movies on DVD for our kids to watch. That's got to say something!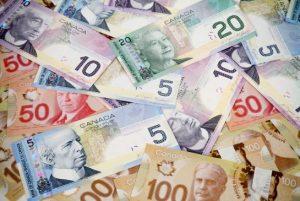 The Stock
Ok, this is the only negative I can think of Disney. Its dividend is nothing to get excited about. Its current Yield is 1.63% although that is over its 5-year average of 1.3%. The dividend payout ratio is about 29%, which makes it super safe (although nothing is guaranteed). Disney has increased the dividend the last 8 years and its 5-year average growth rate is just north of 30%. Just massive. The price/earnings ratio is 17.68 which is lower than its 5-yr average of 20%. Disney pays the dividend semi-annually in January and July.
The stock has a 52-week low of $96.20 and a high of $116.10, and Morningstar gives it a fair value of $117.44. Disney has also rewarded shareholders average annual returns of more than 14% for the past half a century, according to Fool.com.
The Purchase
I was really debating buying more Procter & Gamble (PG) shares or starting a position in Disney. Although Disney is not a dividend king, I feel the stock has a tonne of potential for the next couple years. We bought 20 shares at just over $102 a share. This will add $33.60 to our forward dividends.

Conclusion
The dividend yield is low and that caused me to hem and haw. After researching more and more, I liked it. I have passed on stocks in the past because of their low yield and watched their stock double or triple in price. I'm happy with the buy and it is one of those stocks you can tell people about and they instantly know the name.
Hukuna Mattata - It means No Worries!
What are your thoughts? What is your favorite Disney movie?
This article was written by
In 2011 me and my wife had almost $60,000 in debt and a negative $7,000 Net Worth. Through hard work and financial education we paid all that off. Now we are focusing on increasing our Passive Income Streams to make the money work for us.