Gary Cohn Leaves
Gary Cohn, President Trump's top economic adviser, plans to resign, which caused the S&P 500 (SPY) to drop over 1%.
S&P Drop After Cohn: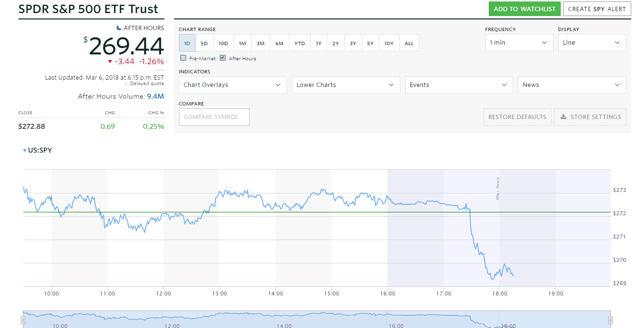 Source: MarketWatch
Sources claim that Cohn is resigning due to losing the fight over trade tariffs. Cohn is not an advocate of trade tariffs and that seems to be the direction the President is set on taking.
The questions remain, however, who will become the new voice in President Trump's ear and what the result of the tariffs will be.
The economy is already starting to decelerate with most of the economic data in the January reporting period coming in below expectations. Today's factory orders showed a slight deceleration from last month's growth rate.
Core Factory Orders Year over Year: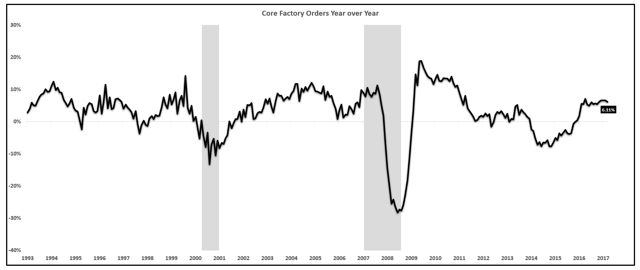 Source: Census Bureau, EPB Macro Research
It seems the tariffs are a go. The market should now start to price in the impacts of these changes more seriously. Will these impacts be a boost to US GDP or a drag? It all depends on how the tariffs settle up after the retaliation attempts but typically the countries with a trade surplus have more to lose.
This latest White House departure could cause more market turbulence.
Disclosure: I am/we are long SPY. I wrote this article myself, and it expresses my own opinions. I am not receiving compensation for it (other than from Seeking Alpha). I have no business relationship with any company whose stock is mentioned in this article.