Chinese Conglomerate Overreaches, Park Hotels Benefits
Summary
We sold our Park Hotels a month ago, just before the deluge.
Our timing was lucky or brilliant; I'm going with lucky.
It is time to re-establish the position.
We sold our Park Hotels (NYSE:PK) the morning of February 5, as well as a very large chunk of the rest of our holdings. (A record of all trades is always visible to subscribers at our SA Marketplace Investor's Edge® site.)
We sold at 27.83. As of Friday, PK sold as low as 24.23. Why?
A big Chinese conglomerate, the HNA Group, was a 25% shareholder of Park Hotels. Good thing. HNA way over-extended itself and got into big trouble. It announced as part of getting out of the hole they had dug themselves into they were going to sell all 53 million of their PK shares.
HNA is a big company, one of the Fortune Global 200. But even big companies can stumble no matter what Jonathan Hart said. (In one "Hart to Hart" episode, he opined that "the first $5 million is difficult, after that it is inevitable.") But according to Bloomberg, HNA has of late been conducting a fire sale of properties in order to keep some of its other businesses afloat. They have sold $9 billion worth of assets. That's the entire value of Park Hotels!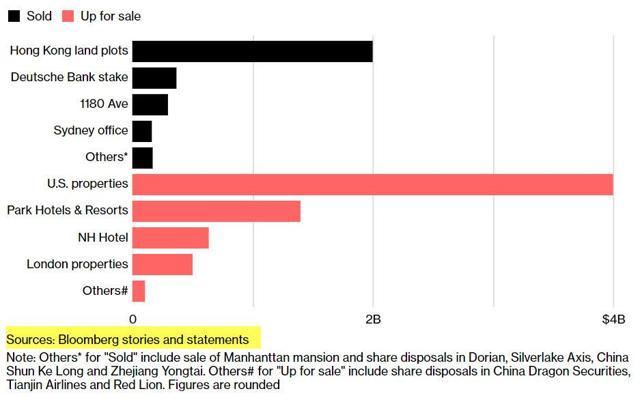 My full discussion of why I like Park so much was contained in one of three articles I wrote about the global hotel and lodging industry. That one was titled "Can Hotel Companies Survive Airbnb? This One Will." You can see it here.
That article was filled with pretty photos of some of Park's most beautiful hotels. It gave me a chance to reminisce a bit about some of my stays at these premier properties (funded for the most part by the loyalty points I accrued by staying at Park's less upscale Hamptons, Hilton Garden Inns, and Doubletrees!)
You see, Park today is comprised of 55 former Hilton Worldwide (HLT) properties that Hilton spun off when it decided that managing, branding and marketing hotels was their real forte. Spinning off these properties allowed them to leverage those skills without tying up capital in property ownership. That's "today." Park's plan, however, is to buy new properties and let the best bidders win their management, branding and marketing loyalty, be they Hilton, Hyatt (H), Marriott (MAR), Accor (OTCPK:ACRFY) or any other big "flag."
Since some other SA writers or commenters on their articles have disparaged the airport properties and what some consider the "lesser" brands, here are just a few photos of their no-question luxury properties as well as a couple "other" alternatives for those of us who don't need to spend $300 a night every time we travel.
Among the luxury category…
The backside of the Casa Marina (a Waldorf Astoria property) Key West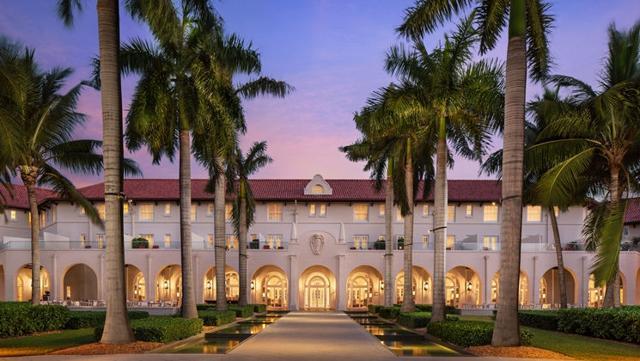 (Photo Source: Park Hotels & Resorts website)
Hilton Hawaiian Village Waikiki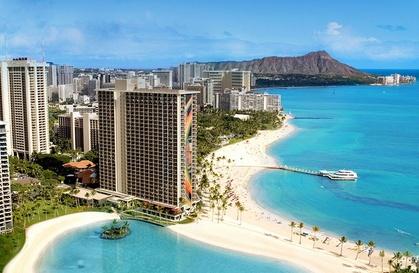 (Photo Source: Park Hotels & Resorts website)
The Fess Parker Hotel Santa Barbara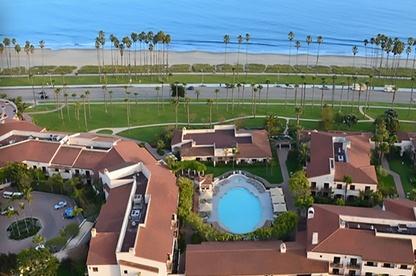 (Photo Source: Park Hotels & Resorts website)
The Hilton Berlin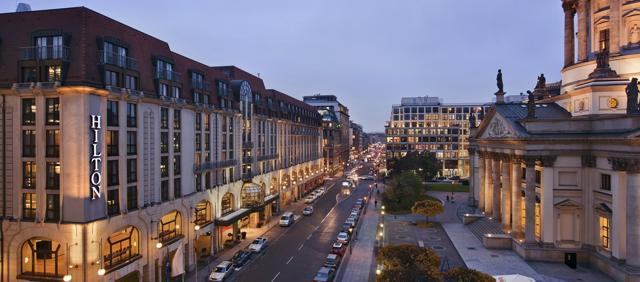 (Photo Source: Park Hotels & Resorts website)
Here are some of the "others" which the critics note are not luxury properties. But just because they don't bear the name Hilton, Conrad or Waldorf Astoria does not make them declasse! I loved those above but these were also wonderful.
The Embassy Suites in Old Town Alexandria VA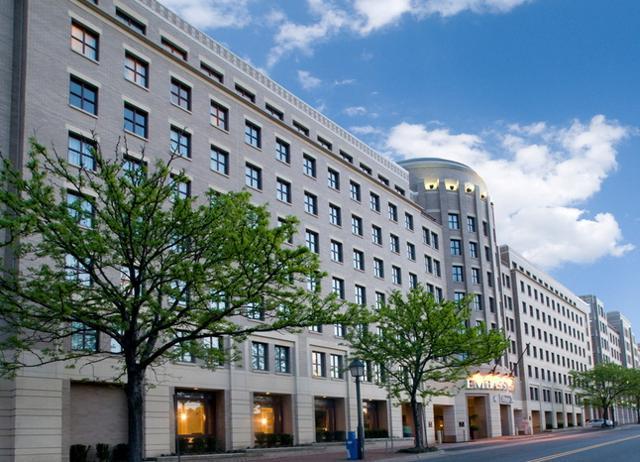 (Photo Source: Park Hotels & Resorts website)
The Doubletree, Durango CO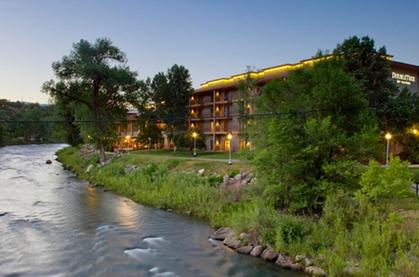 (Photo Source: Park Hotels & Resorts website)
Here's one of those "airport hotels" derided by some as "not luxury."
Hilton Boston Logan Airport - The only hotel connected to terminals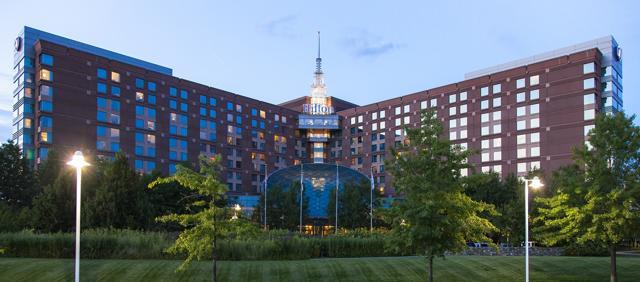 (Photo Source: Park Hotels & Resorts website)
I don't know about you but for me, having made many a transcontinental flight in my business career or personal travels, there is nothing, simply nothing, so luxurious as waking up in what is for my body the middle of the night and walking, yes walking, usually under cover, to the Hilton Heathrow, the Hilton Fiumicino (Rome airport) or the Hilton Boston Logan. We each define luxury in our own way! (Neither of the two European Hiltons are Park Hotels but the way property owners change managers, you never know…)
As I said in that first article, I consider the spun-off properties some of the crown jewels of the lodging business, with lots of irreplaceable land and significant conference and meeting space. These properties are all accessible to Hilton guests' loyalty awards program HHonors, and are mostly in the USA.
Location, location, location. Park has at least one hotel in 14 of the top 25 U.S. travel markets, almost all in central business districts, key on-airport hotels or in highly desirable resort locations. The total current value of these properties is somewhere in the $8 to $9 billion range.
The Reach, a second Park property in Key West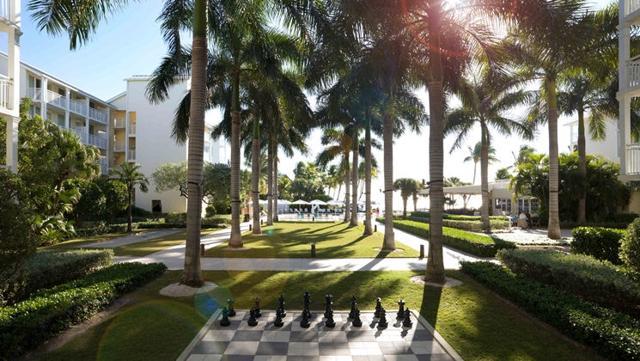 (Photo Source: Park Hotels & Resorts website)
As I mentioned, Park has no obligation to acquire additional Hilton properties or to keep any particular Hilton property. It is a company that stands on its own, beholden to no particular flag. The company has, I believe wisely, elected to hire Hilton to manage its current properties, assuring it of continued competitiveness in attracting Hilton's 73 million HHonors loyalty members. I'm certain a flag's loyalty member base will be a key consideration in Park's strategic decisions going forward.
Why am I buying Park anew?
First, of course, it is cheaper now so I can own more shares by using the proceeds from our sell. Even so, I will buy in two or more tranches, buying a little now, then more if, as I suspect, the markets will back and fill over the next few weeks. If I'm wrong, I have a good position of a great company that pays me 6.6% a year and is likely to grow its distribution. If I'm right, I have an even better position.
Second, I am buying the second-biggest lodging REIT and the 25th biggest REIT of any category. This means Park, in light of its recent sale of 12 properties (they had 67 last year) has plenty of cash to buy properties from those companies, partnerships or individual owners who over-extended themselves. There is considerably less competition for the very expensive "dream" properties that mirror many of those Park already owns.
Third, Park has superb geographic distribution. Its remaining hotels are in key US cities and resort areas, with 12% international – a figure I believe will grow. Because of the size of many of their properties, they are not merely dependent on "putting heads in beds" as purveyors of limited-service brands are. Renting rooms is just 2/3 of Park's revenue; the rest comes from food and beverage, conferences, weddings, etc.
In short, I like to buy quality. But I'm cheap. I like to buy quality when it is on sale. Selling at less than 9 times Funds From Operations, Park Hotels qualifies.
Good investing,

I have argued in many venues against passive index investing. My clients don't pay for passive. That is why our trailing stops got us out in the first couple days of February. We are now re-entering slowly and with new trailing stops. If you would like to see the results of an active model portfolio, we currently offer a free trial. One-time browsers welcome, subscribers welcomed with open arms!
This article was written by
Joseph L. Shaefer is a geopolitical analyst, as well a retired professor and Brigadier General in Special Ops and Intelligence - he draws on all of these experiences to inform and share his investing ideas. Joseph is the leader of the investing group
The Investor's Edge
. Where his process begins with reviews of each of the 11 Sectors that comprise the S&P 500 to find the best investments across all sectors for a balance between growth and steady income. Features include: a growth & value portfolio, 23 years of research, and access to Joseph and his community in chat.
Learn more
.
Analyst's Disclosure: I/we have no positions in any stocks mentioned, but may initiate a long position in PK over the next 72 hours. I wrote this article myself, and it expresses my own opinions. I am not receiving compensation for it. I have no business relationship with any company whose stock is mentioned in this article.
Seeking Alpha's Disclosure: Past performance is no guarantee of future results. No recommendation or advice is being given as to whether any investment is suitable for a particular investor. Any views or opinions expressed above may not reflect those of Seeking Alpha as a whole. Seeking Alpha is not a licensed securities dealer, broker or US investment adviser or investment bank. Our analysts are third party authors that include both professional investors and individual investors who may not be licensed or certified by any institute or regulatory body.