What effect does the Fed have?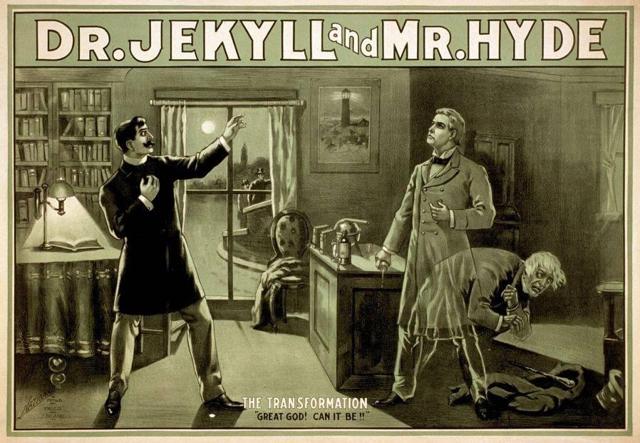 Poster from 1880s. Source: Wikimedia
For years we've obsessed about the Federal Reserve. Whether we picture the Chair as a heroic figure fighting off the forces of darkness and doom, or see the Fed as the center of a global conspiracy to enact vicious cycles of ruin, or view Fed staff and officers as primarily technocrats overseeing the country's banking and monetary system, the Fed is at the center of a lot of our thinking.
And a lot that is justified. The Fed sets short-term interbank interest rates, which influence all kinds of other interest rates. It also buys and sells US Treasury and Agency securities, all in an attempt to manage inflation and the real economy. And interest rates are a key input when we value any financial asset.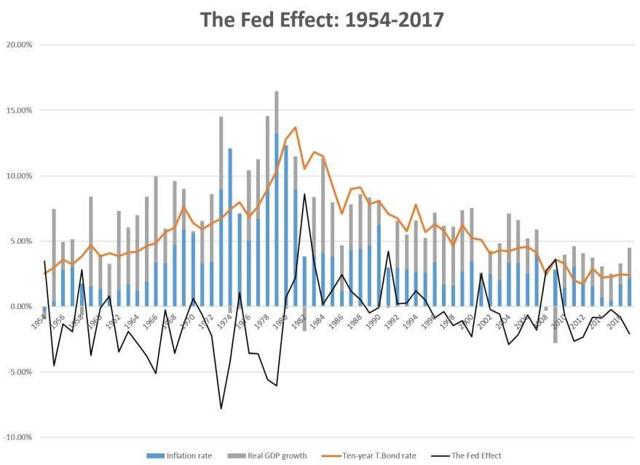 Treasury rates and the economy. Source: Aswath Damodaran
The Fed can influence long-term rates by virtue of its credibility. If market participants believe that the means what it says - i.e., that they will adjust rates to influence inflation - then the Fed has the same kind of impact as the Wizard of Oz: it has power because people believe they have power. For 20 years, from 1960 to 1980, the Fed allowed inflation to accelerate and interest rates to rise by trying to fine tune the economy. Paul Volker changed that, with his adoption of monetary growth targets.
For the next 20 years, the Fed's primary task was to quell inflation. Falling long-term interest rates put a tailwind behind the stock market. Lower rates meant that the present value of corporate cash flows was higher. Now we face a new era: not as accommodative as the '60s and '70s, but not as restrictive as the '80s. Newly confirmed Fed Chairman Powell made it clear in his testimony before Congress that he believes that the economy has fundamentally strengthened and that the Fed would continue on its course of normalizing policy.
When fundamentals change, the markets take some time to adjust, and things can get a little bumpy. Rising rates don't necessarily mean the market has to fall, if they're part of an improving economy, as they were in the '90s. The Fed is just part of the picture. It's not a hero, it's not a monster, it's not the lead. At best, it plays a supporting role.