Canopy And Alcaliber: Combining Cannabis And Morphine
Summary
Canopy is reported to be pursuing Spanish firm Alcaliber.
Alcaliber is a global leader in narcotic drug industry and was granted license for medical cannabis in Spain.
We think Alcaliber is a good fit and Canopy is well-positioned.
Earlier this week, several news outlets reported that Canopy (TWMJF) is in the race to acquire Spanish firm Alcaliber SA. According to Bloomberg, Canopy is competing against U.K. health-care investor GHO Capital and Spanish investment firm Alantra Partners SA. What's the relationship between Canopy and Alcaliber and reasons why a deal would make sense for Canopy?

Alcaliber Overview
Founded in 1973, Alcaliber supplies narcotic raw materials based on the cultivation of the opium poppy and poppy straw, as well as the extraction of alkaloids. Based on the Bloomberg report, Alcaliber is majority owned by Spanish billionaire Juan Abello's investment fund Torreal SA. French drugmaker Sanofi also holds a 40% stake in Alcaliber.
Leaders in the production of Morphine and Thebaine.
According to its website, in 2014 Alcaliber was the largest world producer of Morphine, accounting for 27% of global production, as well as 18% of Thebaine. The history of the company can be summarized as:
1933 - "Laboratorios Abelló" first applies to import 400kg of Opium considering the foundational chart of the Spanish narcotics Industry.
1968 - Spain begins using CPS as starting material to produce alkaloids.
1971 - "Laboratorios Abelló" is given the authorization to test fields within Spain to obtain Morphine from poppy straw.
1973 - Alcaliber, S.A. was established with the aim of guaranteeing the supply of Narcotic Raw Materials through poppy cultivation in Spain (Papaver somniferum) and its subsequent extraction of their alkaloids into Concentrate of Poppy Straw
1974 - Spanish Ministry of Health authorizes Alcaliber to conduct the "cultivation and production of opium poppy extracts, and to export the surplus production".
2006 - Alcaliber set up a new production plant that enhanced and complemented the existing one in terms of quality and quantity.
2008 - The Drug Enforcement Administration ("DEA") included Spain among the countries authorized to export Narcotic

Raw Materials to the United States.

2015 - New extraction plant that boosted current production capacity by 50%. With this new investment, Alcaliber acquired one of the most modern facilities in the world, one equipped with the latest technology. The oldest installation in use in the plant dates back to only 2006.
The key takeaway from the brief history above is that Alcaliber has grown from an initial experimental venture into one of the largest and longest-standing pharmaceutical brands in the global narcotic raw materials industry. We think Canopy is also becoming a leader in the cannabis industry, similar to Alcaliber in its early days. Cannabis industry has just been legitimized with the upcoming legalization in Canada for recreational use. We think as other countries follow Canada to legalized medical cannabis and, eventually recreational use of cannabis, Canopy is best positioned to become a leader.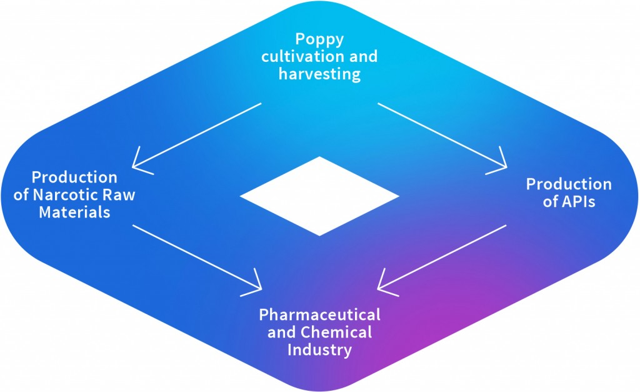 (Company website)
Agriculture, Production, Trade
Alcaliber has been growing its own crops since the 70s. Alcaliber cultivated over 14,000 hectares of Papaver somniferum in 2014 across Spain.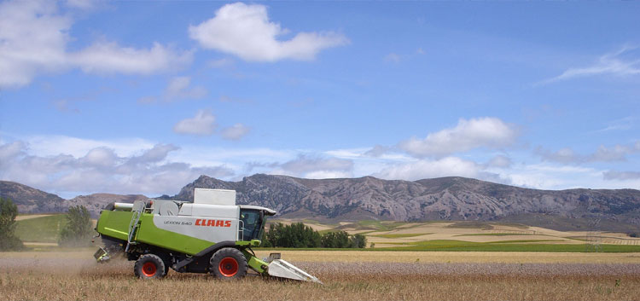 (Company website, poppy cropland)
After Alcaliber harvests poppy straws that are rich in alkaloids, these crops are transported to its Industrial Plant for extraction, purification, and preparation of narcotic raw materials and API's. Alcaliber has invested heavily in their production facilities after decades of refining and improvement. The plant is certified to GMP quality standards. Alcaliber's plant is exclusively devoted to the production of alkaloids from Narcotic Raw Material. In 2014 the company opened a new production facility that increases capacity by 50%.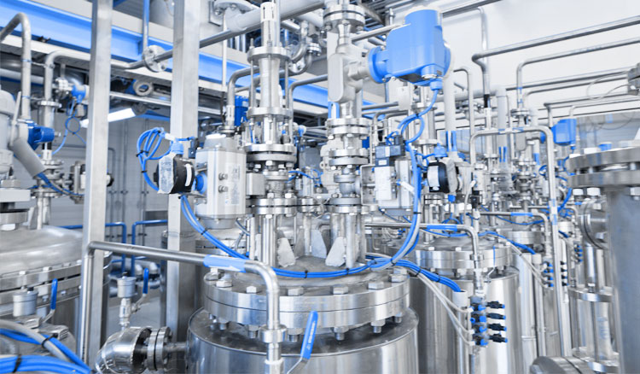 (Company website, chemical plant)
When Alcaliber was founded, its mission was to ensure the supply of narcotic raw materials in the Spanish domestic market. After decades of expansion and development, the company now exports over 93% of its production to more than 67 countries. So although Alcaliber is still based in Spain, the company has become a global powerhouse in its market.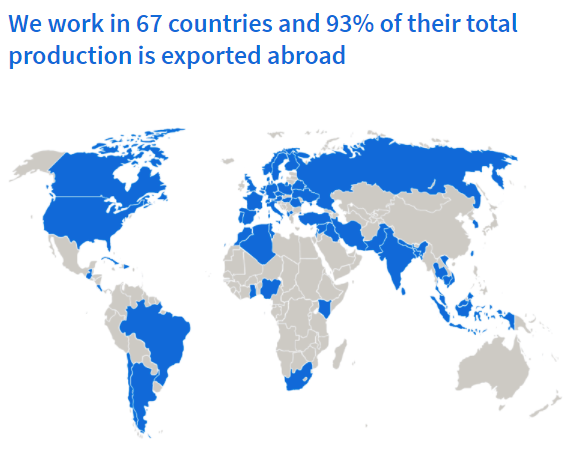 (Company website)
On March 1, 1966, Spain ratified the 1961 Single Convention on Narcotic Drugs and on January 4, 1977, it ratified the Protocol that amended this Convention. Part of the requirement for joining the Convention is that Spain is obliged to take all necessary measures to ensure that there is no illicit leakage to the black market from the cultivation and production of narcotic drugs. As a result, Spain annually provides the International Narcotics Control Board with periodic information on the production and storage of narcotic raw materials, as well as quarterly information on exports. Alcaliber is involved in preparing the materials along with Spanish government agencies due to its close relationship and dominating market share. Alcaliber also employs a significant number of measures to ensure safety and security of its production, handling, and trade of its narcotic drug products.
What's in it for Canopy?
Alcaliber is no stranger to Canopy as both companies already announced strategic partnership back in September 2017. Canopy's wholly-owned subsidiary Spectrum Cannabis GmbH ("Spectrum") announced a supply purchase agreement with Alcaliber by which Canopy and Spectrum will grant Alcaliber a license to use certain strains and seeds to be grown and cultivated at Alcaliber's facilities for sale worldwide.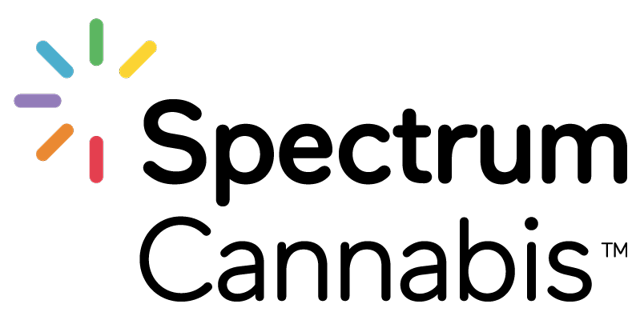 It is worth noting that Alcaliber was granted a license to cultivate, produce, manufacture, export/import, and commercialize cannabis for purposes including medical and scientific, which makes the company a lot more attractive and relevant to Canopy. Given the significant market share in narcotic drugs and an existing cannabis license in Spain, Alcaliber is an excellent platform for Canopy to capture the Spanish medical cannabis market and leap into the narcotic drugs market. Cannabis is gaining popularity in Europe as countries start to legalize medical use of cannabis, such as Germany. We think Canopy could be eyeing Alcaliber as a springboard to reach the rest of the European market. Alcaliber has been able to become a leader in the global narcotic drugs industry which could lend valuable experiences to Canopy as it tries to reach global leadership in the cannabis space.
Summary
In the context of a potential deal between Canopy and Alcaliber, we think Canopy could leverage Alcaliber's decades of experiences in handling controlled substance, advanced cultivation and manufacturing technical know-how, security and trade infrastructure. We think Canopy's prior strategic relationship with Alcaliber has laid the groundwork for an outright acquisition. Alcaliber holds a Spanish license for medical cannabis and is a market leader in the global narcotic drugs industry. The former fits within Canopy's ambition to become a global leader in cannabis while the latter presents an exciting opportunity to enter another unique industry that shares many similar characteristics with cannabis. Overall we think Canopy has spotted an exciting opportunity and is well positioned to pursue Alcaliber given its existing partnership and ample liquidity. We will have to wait for the final deal terms to assess the financial impact of a potential deal.
Author's note: Follow us to receive our latest articles and investment ideas in the sector. We also publish a widely read Weekly Cannabis Report, which is your best way to stay informed on the cannabis sector. We also publish a Discover Cannabis series where we introduce one new cannabis company to our readers every week.
This article was written by
We are your best guide to cannabis investing. Read our 2021 Cannabis Sector Outlook here. We also provide in-depth industry analysis and coverage of 70+ cannabis stocks to help you get started.
Analyst's Disclosure: I/we have no positions in any stocks mentioned, and no plans to initiate any positions within the next 72 hours. I wrote this article myself, and it expresses my own opinions. I am not receiving compensation for it (other than from Seeking Alpha). I have no business relationship with any company whose stock is mentioned in this article.
Seeking Alpha's Disclosure: Past performance is no guarantee of future results. No recommendation or advice is being given as to whether any investment is suitable for a particular investor. Any views or opinions expressed above may not reflect those of Seeking Alpha as a whole. Seeking Alpha is not a licensed securities dealer, broker or US investment adviser or investment bank. Our analysts are third party authors that include both professional investors and individual investors who may not be licensed or certified by any institute or regulatory body.