"Fear and greed are undefeated, I don't care how many cold, clinical, unfeeling and antiseptic spreadsheets you use to run the money."

- Josh Brown
The bull market turned nine years old on Friday. Not many gave it a chance to see its ninth birthday. For that matter, when we take a look back, not many gave it a chance to see its eighth birthday. The consensus was a recession would have been here by now, because the associated economic cycle couldn't last this long. Wrong on both counts. Maybe the naysayers will now get the idea that economic cycles and bull markets don't expire because they are old. True to form for this bull market, there was no fanfare on Friday. Perhaps many are still overwhelmed and obsessed now with inflation, interest rates and trade wars.
After seeing new across-the-board highs to start the year, investors were then treated to a volatile, fast-moving, choppy market. The difficult equity market condition continues. To put the recent market moves into perspective, since January 26th, when the S&P 500 last closed at an all-time high, there have been 16 days out of 25 where the index saw a daily move of more than 1%. That's twice as many 1% moves that we had in all of last year!
Similarly, the S&P 500's average daily move since the highs has been +/-1.2%. In 2017, the S&P 500's average daily move was a quarter of that just +/-0.3%. Typical bull market action - a quiet period is often followed by a volatile time frame.

These wild moves in the market and its internal indicators serve as just another reminder that the market remains full of indecision. Market participants try to weigh the pros and cons between an improved earnings outlook and the potential for tighter financial conditions, inflation and political unrest. Once again, a sign of normal bull market behavior.
My previous references to market history have compared the present-day story to the 1995 bull market by first showing how 2017 had many similarities. The market action in 1995 showed a similar pattern in that there was a long grind higher during the year. In mid-1996, the S&P corrected 11%. It then went on to rally with associated volatility from S&P 640 to a new high at S&P 1120 in July 1998, before giving back some of those gains. Before it was all done, the S&P added another 38% before the top in 2000. Might we be seeing a replay now in 2018 with this correction? Then, an assault on new highs?
February marked the end of a 15-month streak where the S&P posted gains. Remember strength begets strength, and long periods of strength do not dissipate overnight. I'm going to repeat what I mentioned last week: Investors need to view this market moment for what it is, a pause.

History also shows that prior long monthly streaks that came to an end did not mark the end of the bull market. Instead, the S&P went on to make new highs one year later, each and every time. Might this bull market make it to the ripe old age of 10? No one knows for sure, but the probability exists that it certainly could happen.
Bullish investors now have some positive seasonality on their side. February has historically been a relatively flat month for the equity market, but March historically begins one of the best two-month periods of the year.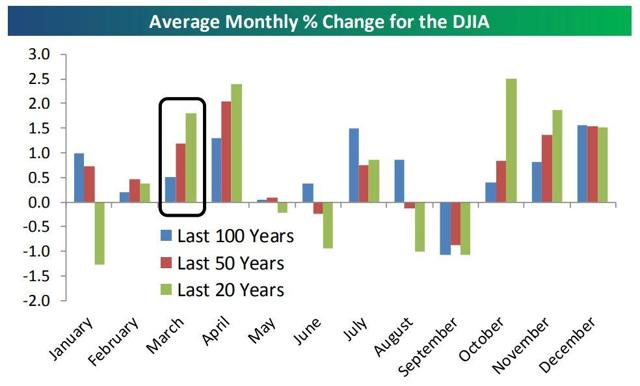 (Source: Bespoke)
It is best to remain with the trend and avoid the "noise."
Economy
The Atlanta Fed's Q1 GDPNow model estimate for real GDP growth (seasonally adjusted annual rate) in the first quarter of 2018 is 2.8 percent on March 7, down from 3.5 percent on March 1. Seems like Goldilocks doesn't want to leave the scene.
IHS Markit Services Business Activity came in at a robust 59.5 from 53.3 in January. That is a 6-month high. The New Orders component of this month's ISM Services report hit the highest level since January 2006. Chris Williamson, Chief Business Economist at IHS Markit, said:
A surge in service sector activity comes as welcome news after a disappointing couple of months, especially as it was accompanied by further robust manufacturing growth in February. So far, the two PMI surveys point to the economy expanding at a steady 2.5% annualized rate in the first quarter. With growth of new orders across the two sectors collectively growing at the fastest rate for three years, March could also prove to be a good month for business activity, rounding off a solid opening quarter or the year.
U.S. Q4 non-farm productivity was flat, and unit labor costs were 2.5% higher, versus the preliminary 0.1% decline in productivity and 2.0% rise in labor costs. Q3 showed a 2.6% gain in productivity.

The outsized 313k February U.S. payroll gain, after 54k in upward revisions, dominated the economic headlines on Friday. Analysts also saw sharp boosts in the January figures for the workweek and hours worked that largely removed the big weather hit, followed by a February workweek bounce to 34.5 and a 0.6% hours worked surge.
The goods sector posted a huge 100k job gain that reflected increases of 31k for factories, 61k for construction, and 8k for mining, while hours worked for the goods sector rose 1.2%, with gains of 0.6% for factories, 1.7% for construction, and 2.4% for mining.
The report showed massive household survey gains of 785k for civilian employment and 806k for the labor force, with a pop in the labor force participation rate back to a 4-year high of 63.0% last seen in September. Wage gains were restrained, with a lean 0.1% February rise after downward revisions, leaving the ideal mix of strong job growth, a recovering labor force, and restrained wage inflation.

It's Goldilocks all over again.

Global Economy
J.P. Morgan Global Services PMI results continue to paint a positive picture. The index rose to 54.8 in February, up from 54.1 in January. The headline index has now signaled expansion for 103 months in a row. David Hensley, Director of Global Economic Coordination at J.P. Morgan, said:
The upturn in the global service sector gathered further pace in February, with rates of expansion in output, new business and employment all accelerating. Price pressures continued to rise, however, as a combination of stronger cost increases and improving demand led to the steepest pace of output charge inflation in the series history.

Final Eurozone Composite PMI results showed a pullback from the January reading, which was a 12-year high, but remains in positive territory. Chris Williamson, Chief Business Economist at IHS Markit, noted:
The eurozone economy looks to have hit a speed bump in February after a stellar start to the year. It's too early to read too much into the February fall in the PMI, and some pull-back from January's high was always on the cards. It's more appropriate to look at the elevated levels still being recorded by the surveys. So far this year, the PMI is indicating that the eurozone is on course for the strongest quarterly expansion for 12 years, consistent with GDP rising at a buoyant quarterly rate of 0.8-0.9%. The upturn also remains as broad as it is strong. Italy is set for its best quarter for 12 years while Germany is enjoying the steepest growth for seven years so far this year. French growth remains strong despite easing slightly since the final quarter of last year, and Spain is set for its best quarter since the strong upturn seen in the spring of 2017.

Caixin Services PMI came off the January highs (53.7), but continued a strong showing in February. (53.3). Dr. Zhengsheng Zhong, Director of Macroeconomic Analysis at CEBM Group, had this to say:
The Caixin integrated output index came in at 53.3 for February, down from the previous month's high, as manufacturing output and services business activity indices declined from the previous month. But manufacturing demand still remained stable, service industry prices rose towards convergence, and the stable condition of the macro economy didn't waver.

The Caixin China General Services Business Activity Index came in at 54.2 for February, dipping 0.5 points from the previous month's high. A drop in the new business index was most obvious, reflecting a cooling of strong demand for the services industry. Under those conditions, the input prices index declined from the previous month's high, but the index for prices charged unexpectedly moved up, indicating the profitability of services business was moving in a positive direction. Along with this, the future output expectations index (reflecting services' expectations for the next 12 months) saw an increase.

Nikkei Japan Services PMI remains strong with a reading of 51.7, down from the prior-month results of 51.9. Joe Hayes, Economist at IHS Markit, said:
The pace of expansion in Japanese service sector output was broadly unmoved in February, ticking fractionally lower overall. Demand pressures rose at a similar peg to output, meanwhile employment rose at a slower pace. Weaker job growth in tandem with a softer rise in new business appeared to concern Japanese service providers, as the degree of optimism deteriorated to a four-month low.

Softer inflationary trends were also apparent in February, with both prices paid and prices charged rising to slower extents. Panelists indicated that increased food and fuel prices remained a principal factor behind higher selling charges, as has been seen in official CPI statistics. With PMI data signaling weaker demand-pull pressures, there appears to be little incentive for businesses to substantially raise consumer prices in the immediate future. This supports the Bank of Japan to reiterate its dovish stance and allay fears of a possible unwind of ultra-loose monetary conditions.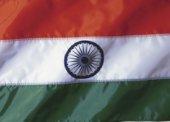 The seasonally adjusted Nikkei India Services Business Activity Index fell from 51.7 in January to 47.8 in February, its lowest level since August. The headline figure signaled the first fall in output for three months, but one that was modest.

Earnings Observations
FactSet Research weekly update:
Earnings Scorecard - For Q4 2017, with 99% of the companies in the S&P 500 reporting actual results for the quarter, 73% of S&P 500 companies have reported positive EPS surprises and 77% have reported positive sales surprises. This marked the highest percentage of companies reporting positive sales surprises since FactSet began tracking this metric in Q3 2008.

Earnings Growth - For Q4 2017, the blended earnings growth rate for the S&P 500 is 14.8%. This marked the highest earnings growth since Q3 2011 (16.8%).

Earnings Revisions - On December 31, the estimated earnings growth rate for Q4 2017 was 11.0%. Nine sectors have higher growth rates today (compared to December 31) due to upward revisions to estimates and positive earnings surprises.

Valuation - The forward 12-month P/E ratio for the S&P 500 is 17.0. This P/E ratio is above the 5-year average (16.0) and above the 10-year average (14.3).

The Political Scene
Noise, noise, noise - follow it and you are shooting yourself in the foot. Bring a political bias to the table and you add another self-inflicted wound. The trade tariffs that sent many scurrying, resulting in a panic moment, were signed this past week. Lots of changes from the original posture, and another example of forecasting and predicting the worst is a foolish way to proceed. My guess is that all of this rhetoric will be toned down even more, as all sides would like to reach an amicable solution to this problem that exists for the U.S.
Another example of forecasting for the worst possible outcome. An announcement that an agreement may be reached soon for the leaders of North Korea and the U.S. to meet for a round of antinuclear talks. From the beginning, the media coverage of this entire situation was misleading and all about sensationalism.
What I just referred to is the recent noise. Since last November, market participants have been treated to more negatives that influence an investor's strategy. Pew Research seems to have another point of view and presented the following:
Trump finished his first year with more substantive legislation than either of his predecessors, George W. Bush or Barack Obama, including the biggest rewrite of the tax code in 30 years. As a sequel to the $1.5 trillion in tax cuts, he signed a $500 billion stimulus/sequester/debt ceiling bill. He also was busy deregulating-from 2016 to 2017, there was an 82% plunge (95 to 17) in so-called "economically significant regulations," defined as having an impact of over $100 million. This represents the lowest yearly total since 1982 and 60% decrease in the 32-year average of 42 going back to Reagan's first full year.
I usually don't pay a lot of attention to any of the political negatives OR the positives for that matter. What I refer to pay attention to as an investor is the price action in the equity market. On that front, it has been a steady positive flow of news, indicating that the stock market pays attention to all that matters and filters out the issues that, in the long run, are meaningless. Unless this time is different, the market will soon overwhelm the sell first, think later crowd, realizing that issues like losing an economic advisor no matter how good they are, won't lead to a bear market.

The Fed, Interest Rates and Inflation
Fed's Beige Book was released on Wednesday. It said:
The economy continued to expand at a modest to moderate rate. Consumer spending was mixed. Auto sales were flat or declined in all 12 regions, but non-auto retail sales increased in just over half of the Districts. Production increases were broad-based across manufacturing. Tourism was broadly solid. There was modest growth in home sales and construction, though the latter was constrained by shortages of labor and materials.

As to labor and wages, employment grew at a moderate pace, but there was persistent labor market tightness and brisk demand for qualified workers. Wage growth picked up moderately in many Districts, but in most Districts employers were lifting wages and expanding benefit packages to address the tight labor market conditions. Contacts in a few Districts noted modest increases in compensation following the tax legislation. Price increases were reported in all Districts, and most reported moderate inflation.

Also, four Districts saw a marked increase in steel prices, due in part to a decline in foreign competition. Prices for building materials such as lumber picked up too, due to an uptick in construction activity.
Nothing really new here.

Sentiment
Funds that focus on domestic equities saw investors withdraw $41.1 billion during the month, according to data from TrimTabs, which said it was the third-most in the market data firm's records. Global funds went in the other direction, attracting $17.9 billion even though stock markets abroad fared even worse than in the U.S.
The percentage of individual investors describing their outlook for stocks as "neutral" rose to its highest level in nearly two years. At the same time, optimism is at its lowest level in more than six months, according to the latest AAII Sentiment Survey.
Bullish sentiment, expectations that stock prices will rise over the next six months, plunged 10.9 percentage points to 26.4%. Optimism was last lower on August 31, 2017 (25.0%).
Bearish sentiment, expectations that stock prices will fall over the next six months, rose 5.0 percentage points to 28.4%. Though a four-week high, pessimism remains below its historical average of 30.5% for the 12th time in 13 weeks.
I continue to say, the sentiment we are seeing is usually present at market lows, not market highs.

Crude Oil
Crude inventories increased, according to the weekly inventory report, showing a build of 2.4 million barrels. Gasoline inventories went the other way, decreasing by 0.8 million barrels for the week. A rather benign report.
Just like the equity market, the price of crude was volatile this past week. However, WTI eked out a gain by closing the week at $62.05, up $0.74.
The Technical Picture
The S&P 500's 10-day A/D line has also been fibrillating from one extreme to another in recent weeks, moving from overbought to oversold to overbought and now back to oversold territory. All this in the last six weeks. That has since changed once again with the rally on Friday.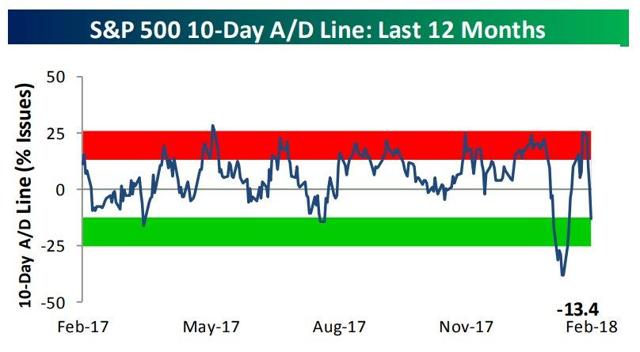 (Source: Bespoke)

We already know that despite the correction, the long-term view remains in good shape. The very near term still needs more clarity, but we have seen how that can change on a dime with one headline.
A trading range set-up between the 50-day (2739) and 100-day (2673) moving averages seemed to be working out until the index crossed above the upper end of that range for the second time since the February lows. It was strong enough to surpass the February 27th rally high, closing at 2786 on Friday. If the index can now hold these levels, the probability of a retest of the February 9th low diminishes greatly.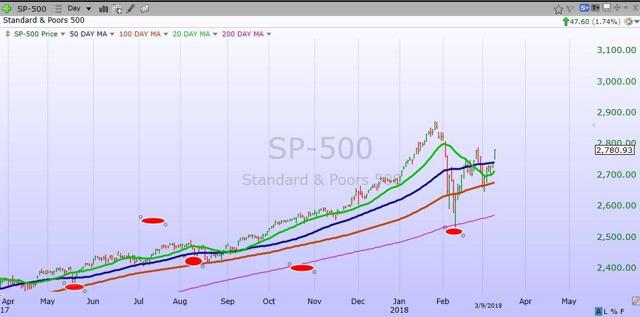 (Chart courtesy of FreeStockCharts.com)
So, while investors wait for an "all clear signal" to be given, signs have started to surface that might get the S&P back to test the all-time high faster than was once thought. One headline can change that sentiment overnight, but right now, the momentum appears to be higher.
All of that will have an effect on traders, but investors need to just sit tight. The probabilities have increased that the final resolution to this process will eventually be higher highs for the S&P.
Short-term resistance is now back at the old highs (2873). That 2780 pivot is key now for the downside, followed by the 50-day moving average of 2741.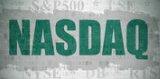 The Nasdaq Composite put in another new all-time high this week. In the past, once that occurred, the other indices followed.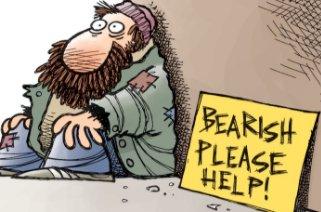 Market Skeptics
The rhetoric often heard now about the large tax cuts for corporations is that stock market investors will benefit more than working class wages. Plenty are concerned that the newfound cash will be used for dividends or those ugly words, stock buybacks. Of course, we know that will then boost the performance of a portfolio invested in the stocks of corporate America. That is then extrapolated to the word inequality, because the belief is that the "wealthy" are the largest owners and beneficiaries of owning stocks.
Those practicing this convoluted way of approaching the situation like to forget certain details that would conflict with their assumptions. Almost half of all American households own some stock through direct purchases, mutual funds, ETFs or pensions. As far as the incorrect use of the word wealthy that is so often tossed around in conversations like these, I would be willing to wager that many reading this and managing their own retirement savings aren't wealthy. Those that are truly wealthy have someone do that for them, while they are out enjoying their wealth.
It's time to get off of this notion that a healthy corporate America only benefits the wealthy. I find it ironic how those espousing this wealthy theory are very wealthy themselves. In fact, it seems to be the epitome of hypocrisy.

According to Goldman Sachs, there will little, if any, change in how companies will disburse the added cash they may come upon due to tax reform and/or repatriation. So, the heightened commentary about where all the newfound money will go is not based on facts.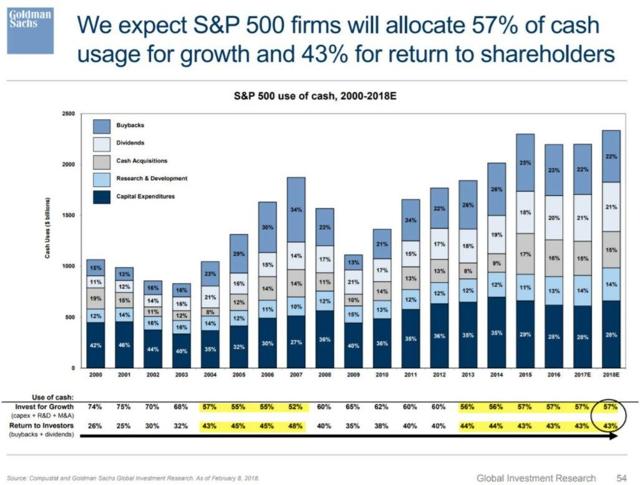 The difference this year is there will more cash to spread around.

Individual Stocks and Sectors
This past week saw the Technology sector close with a weighting of 25% in the S&P 500. It's the first time the sector has made up at least a quarter of the S&P since a one-year period that ran from Thanksgiving 1999 through Thanksgiving 2000. I can hear the skeptics making the comparisons already.

In the chart below, you can see the huge spike in weighting at the peak of the dot-com bubble in the late 1990s that ultimately reached 34.8% in March 2000.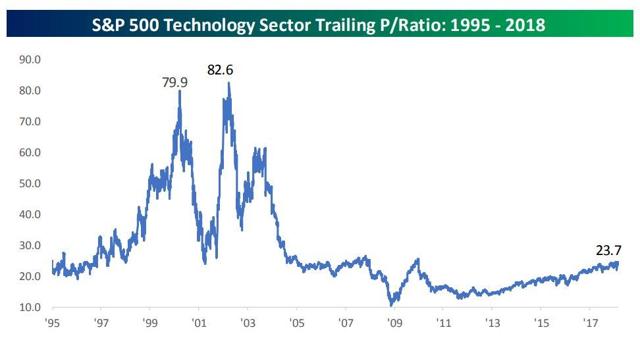 (Source: Bespoke)
While a weighting of 25%+ is still fairly high and something that bears watching, it isn't near the peak. In addition, there is a key difference: valuations. Through the end of February, the S&P 500 Technology sector traded at a multiple of 23.7x trailing earnings, 20X on a forward-looking basis.
Some will argue that isn't very cheap; then again, maybe they haven't noticed the growth numbers that are being recorded. Revisiting the height of the dot-com bubble, when the sector last made up 25% of the S&P 500, its multiple of trailing earnings was more than three times the current level. Tech stocks may be trading at lofty levels, but the optimism towards the sector is nowhere near the levels it was at eighteen years ago.
I'll take it one step further. On a relative basis, one could actually argue that the Technology sector is cheap. Let's compare the historical ratio between the trailing P/E of the Technology sector and the S&P 500. Since 1995, the Technology sector has traded at a premium of 39% to the S&P 500.
Bespoke Investment Group notes that since the financial crisis, the premium has been much more narrow. In the post-financial crisis period, the Technology sector has been trading at a 10% premium to the broader market. Relative to the last 20-25 years, the valuations aren't at extremes.
Note that the Semiconductor sector, as measured by the iShares PHLX SOX Semiconductor Sector Index ETF (NASDAQ:SOXX) recorded new highs this past week. While now overbought now on a short-term basis, that is a positive sign for tech and as a proxy for the overall economy.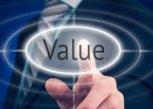 An interesting fact I stumbled upon this week: the cash flow yields of JPMorgan (NYSE:JPM), Johnson & Johnson (NYSE:JNJ), Walmart (NYSE:WMT), Pfizer (NYSE:PFE), Cisco (NASDAQ:CSCO), AbbVie (NYSE:ABBV), PepsiCo (NYSE:PEP), 3M (NYSE:MMM), Bristol-Myers (NYSE:BMY), United Technologies (NYSE:UTX), Texas Instruments (NYSE:TXN) and Abbott Laboratories (NYSE:ABT) exceed their dividend yields - a good signal for dividend coverage and growth.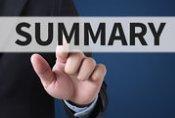 Savvy investing is all about watching the price action and tuning out the noise. The investment backdrop that we have seen in the last couple of years serves as an example of that. Listening to the media, one believes there has been chaos on all fronts. For an investor, there is but one development that matters. During this unsteady backdrop that is being presented to market participants, stock prices are higher - much higher.
The volatility we are experiencing here in 2018 can be traced back to all of the external noise that we have seen in just a little over two months. What has occurred in the last 24 hours that contributed to the rally that took place on Friday is simple. The "issues" that caused so many knee-jerk fear reactions are off the table, for now. North Korea, the quantum leap to a trade war breaking out, inflation, etc. Instead, the Goldilocks scenario for the economy is now back on. The latter puts the interest rate picture into a neutral stance. Translation: equities move higher.
What we are seeing isn't really different at all if you look back at market history. Periods of low volatility (like 1995, 2013 and 2017) give way to periods where volatility rises and sentiment is reset. This is normal bull market behavior. However, in the present environment, the moves are exacerbated by the inputs from the media and all of the social media outlets as well.
Stay tuned, and stay the course. The next few trading days /weeks will tell the tale whether the S&P surges to new highs or drops back to re-energize. Either way, the highs for the S&P are still in front of us.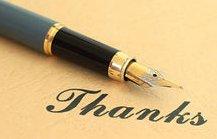 to all of the readers that contribute to this forum to make these articles a better experience for all.
Best of Luck to All!
P.S.: For those wondering what happened to my Cheddar TV interview, it will be rescheduled, hence the update for this weekend.
Disclaimer: This article contains my views of the equity market and what positioning is comfortable for me. Of course, it is not suited for everyone, there are far too many variables. Hopefully it sparks ideas, adds some common sense to the intricate investing process, and makes investors feel more calm, putting them in control.
The opinions rendered here, are just that - opinions - and along with positions can change at any time.
As always I encourage readers to use common sense when it comes to managing any ideas that I decide to share with the community. Nowhere is it implied that any stock should be bought and put away until you die. Periodic reviews are mandatory to adjust to changes in the macro backdrop that will take place over time.
Every subscriber is solely responsible for the results of any action taken as a result of any discussion or commentary contained herein. The owner/author of this service shall not be held liable in any way for the actions that any subscriber takes as a result of any discussion in this forum. This is in no way a solicitation to buy or sell any securities.
Learn to use the fear of others to your advantage. Savvy Investor subscribers just took advantage of the quick snap back in the market. Many stocks have already made new highs while the general market was churning. Many of them can be found in our portfolios. This is not the time to navigate the markets alone. Please consider joining an excellent group of investors.
Disclosure: I/we have no positions in any stocks mentioned, and no plans to initiate any positions within the next 72 hours.
I wrote this article myself, and it expresses my own opinions. I am not receiving compensation for it (other than from Seeking Alpha). I have no business relationship with any company whose stock is mentioned in this article.
Additional disclosure: I am LONG all positions in every portfolio mentioned.