There was a small pullback in the U.S. equity indexes today. VIX was up more than 7% as investor hedged their portfolios ahead of the inflation, CPI data which will be released tomorrow at 8.30 am.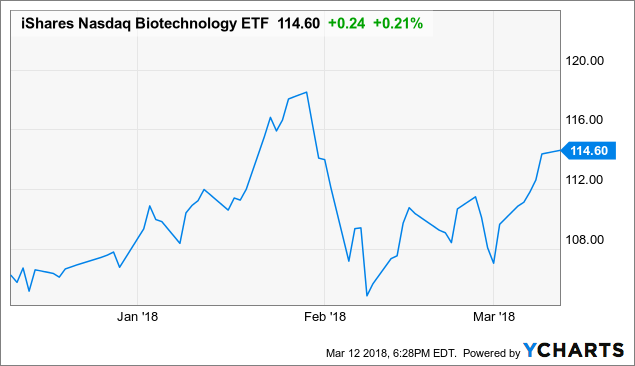 Esperion (ESPR) was volatile today after the release of cardiovascular outcomes data from Regeneron's (REGN) Praluent and the price cut. Bempedoic acid could still be the preferred therapy for patients whose LDL cholesterol is not controlled despite the maximally tolerated dose of statins +/- Zetia due to convenient oral administration (vs. subcutaneous injection for Praluent). More than 75% of this target group of patients need <30% reduction in LDL cholesterol to achieve their target LDL (for which bempedoic acid is an excellent option after showing 23% LDL reduction in the phase 3, from mean 130 mg/dl to mean 96 mg/dl). Bempedoic acid does not cause myopathy like statins and may be an alternative for physicians looking for alternative oral cholesterol-lowering drugs with different mechanism of action. It also does not have GI side effects like Zetia (which acts by reducing cholesterol absorption from the gut), causes abdominal pain and diarrhea and still is frequently combined with statins (and had $1.5 annual global sales).
Continuing its line of favorable news, Sarepta Therapeutics (SRPT) is seeking accelerated approval for its exon 53 skipping therapy for Duchenne muscular dystrophy, DMD, Golodirsen, which showed 1.2% dystrophin expression (higher than that shown by exondys51 which is already approved for DMD with exon 51 mutations). Golodirsen could thus become the first FDA approved therapy for this mutation affecting about 8% of all DMD patients (about 18,000 total DMD boys in the U.S., all mutations). At about $300K/year, this could represent about $430M annual revenue opportunity in the U.S. alone.
Alnylam Pharmaceuticals (ALNY), one of our favorite rare disease companies received the commercial rights back from Sanofi for its RNA interference therapy Lumasiran, which has Breakthrough therapy designation for the treatment of Primary hyperoxaluria, type 1 (the stock up >6% today as the investors perceived the news as bullish). This is an autosomal recessive disorder which causes excessive production of oxalate which combines with calcium in the kidneys causing stone formation. High oxalate level in the blood leads to its deposition in other body organs, especially in the bones (increased chance of fracture) and blood vessels. It is the leading cause of pediatric end-stage liver disease and patients frequently need liver and kidney transplant. The prevalence is 1-3 cases per million in population and an incidence of 1 case per 120K live births. Phase 1/2 data showed >50% reduction of urinary oxalate reduction from the baseline and a pivotal phase 3 trial is expected to start this year. Lumasiran, which targets glycolate oxidase enzyme, has a time lead over Dicerna Pharmaceuticals (DRNA) RNA interference therapy which targets LDHA inhibition (in phase 2 studies and showed >90% silencing in preclinical studies). Allena Pharmaceuticals (ALNA) is also completed phase 1 trials of its oral, non-absorbed enzyme oxalate decarboxylase which binds to oxalate in the gut (preventing its absorption) and has Orphan drug designation in primary hyperoxaluria.
Disclosure: This article represents my own opinion and is not a substitute for professional investment advice. It does not represent a solicitation to buy or sell any security. Investors should do their own research and consult their financial adviser before making any investment.
I am/we are long ESPR, SRPT, ALNY. The positions can change any time.
Disclosure: I am/we are long in the post.
I wrote this article myself, and it expresses my own opinions. I am not receiving compensation for it (other than from Seeking Alpha). I have no business relationship with any company whose stock is mentioned in this article.