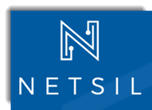 Quick Take
Nutanix (NASDAQ:NTNX) has announced an agreement to acquire Netsil for as much as $74 million in stock.
Netsil has developed application operations center software that helps IT groups to monitor and visualize their applications for better app management.
NTNX is acquiring Netsil as a response to more complex, multi-cloud application environments being developed by enterprises.
Target Company
San Francisco-based Netsil was found in 2016 to improve observability and monitoring capabilities for cloud-based applications in the enterprise.
Management is headed by co-founder and CEO Harjot Gill, who was previously a software engineer at Alcatel-Lucent.
Below is an overview video of Netsil's system:
(Source: Netsil)
Netsil's primary offering is its Applications Operations Center [AOC], which enables DevOps teams to obtain better visibility into services and dependencies to isolate problems more quickly.
Response times are reduced, resulting in increased application uptime and meeting service level objectives.
Netsil's investors funded approximately $5.7 million and included Mayfield Fund, Moment Ventures, Engineering Capital, and others.
Market
The Netsil application visibility solution is part of a much larger Application Management Services market.
According to a 2017 market research report by Grand View Research, the global application management service market was $53 billion in 2015 and is expected to grow dramatically as enterprises continue their transition to the cloud.
The chart below provides some idea of the growth prospects in this space: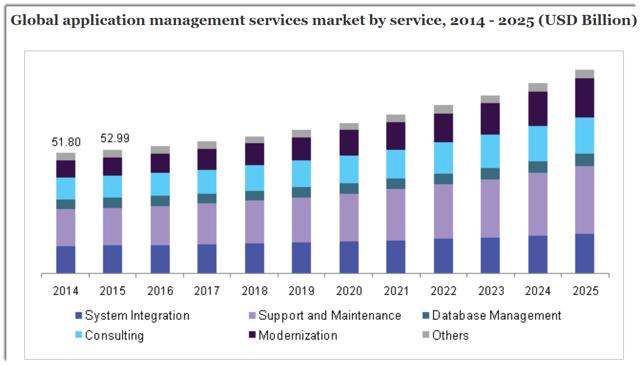 The main drivers for this expected growth include:
Cloud migration
Mobility
Social Tools
Integrated Platform as a Service models
Continuous Delivery
Acquisition Terms and Rationale
Nutanix disclosed the acquisition price and terms in an 8-K but did not disclose a change in financial guidance.
Nutanix is paying 'between 85% and 100% of the consideration will be payable in shares of the Company's Class A common stock, depending on the accredited investor status of Netsil's equity holders. As a result, upon consummation of the acquisition, the Company expects to issue at least 1,210,662 and up to approximately 1,424,308 shares of the Company's Class A common stock, subject to certain customary adjustments, in exchange for all of the capital stock, warrants and other vested rights to acquire or receive capital stock of Netsil, including vested stock options of Netsil.'
Nutanix is acquiring Netsil to improve its offerings in the multi-cloud monitoring and management segment.
As Nutanix said stated in the deal announcement:
The increasing adoption of multi-cloud platforms has meant more complexity and an inconsistent approach to operations management, leaving application owners in the dark. Today's businesses rely on applications that interact with thousands of services, yet IT administrators and DevOps teams struggle with the insight and control they need to map dependencies or monitor real-time application behavior. As popularity in microservices and containers grow, understanding all of the dependencies and the need for visibility become more critical. Netsil's non-disruptive and easy-to-deploy solution monitors applications, services and their dependencies in real time.
Nutanix' stock has risen on the announcement as the chart below indicates: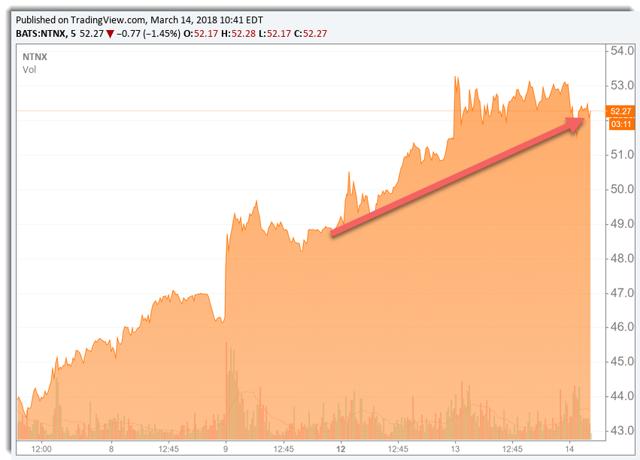 (Source: Seeking Alpha)
The deal was announced on March 12 and the stock has increased approximately 6.7% since the announcement, so investors appear to like the deal.
The addition of Netsil to Nutanix' Enterprise Cloud OS will take some time, so investors won't see the results in Nutanix' financials for some time.
Nevertheless, the acquisition is part of a broader effort by Nutanix to respond to changing demands by enterprises as the complexity of application monitoring continues to grow.