Introduction
WTI crude oil remains in a very clear weekly uptrend; however, several signals that we follow suggest that crude oil will correct back to the $55/bbl level in the next month or so. If this does occur, it is our expectation that it will continue its upward advance after that.
Here is a summary of some of the indicators that we follow for crude oil and XOP, one of our favorite trading vehicles in the energy space. We currently have a neutral view for the week ahead.
We present our view for crude oil below with a series of annotated charts.

WTI Crude Oil Annotated Charts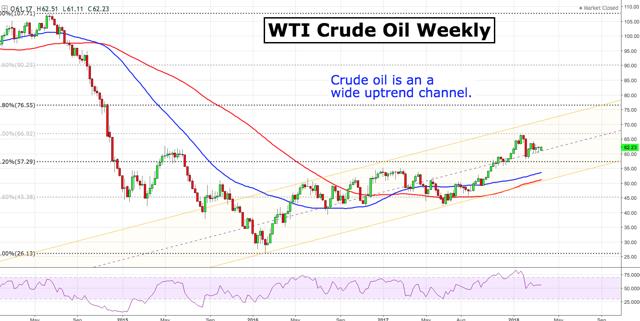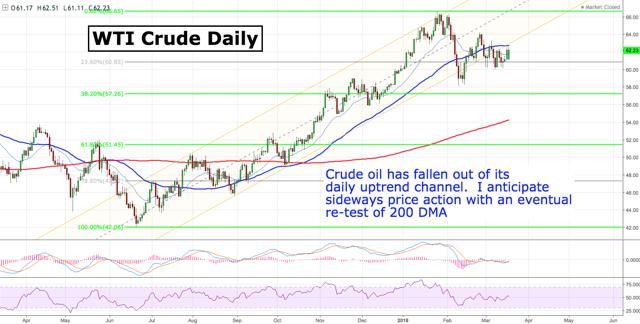 The crude oil Price Magnets suggest sideways trading action, with a decline possible before May. If you are interested to learn more about Price magnets, then please click this link.
Source: Viking Analytics
WTI Crude Relative Value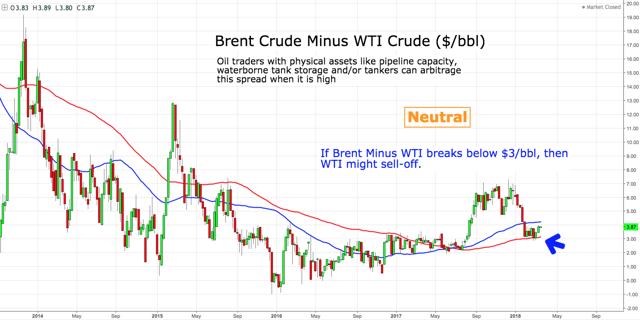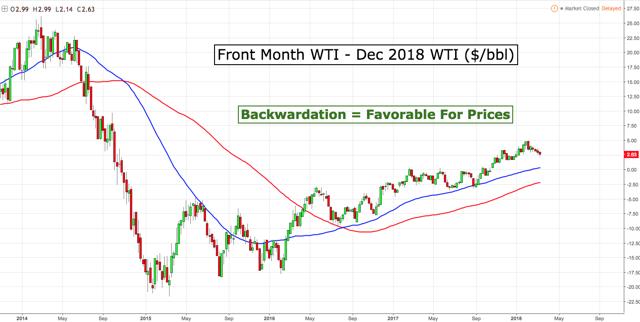 Crude Oil COT Report
The money managers in crude oil tend to be the "dumb money" over a medium-term perspective. When the money managers get overly bullish, then the market can tend to correct. The ratio of long to short positions continues to be elevated. This dynamic can take a while to play out.

Disclaimer and Notes
All charts above were taken from Trading View unless otherwise indicated, and all tables were created by Viking Analytics unless otherwise indicated.
This article was written for information purposes, and is not a recommendation to buy or sell any securities. All my articles are subject to the disclaimer found here.
Commodity Conquest
In my Marketplace Service, I publish a daily update on the OPEX price magnets for gold, WTI crude oil, natural gas, S&P Futures and other key commodities and ETFs. In addition, I conduct buy-side coverage on eight energy and commodity firms. My verifiable record of completed public trades From June 2017 to the end of February 2018 is shown below.

Disclosure: I/we have no positions in any stocks mentioned, and no plans to initiate any positions within the next 72 hours.
I wrote this article myself, and it expresses my own opinions. I am not receiving compensation for it (other than from Seeking Alpha). I have no business relationship with any company whose stock is mentioned in this article.