This is an excerpt from the 2018 Emerging Models in Real Estate Report, a 190+ slide presentation where I take a global view of emerging models in real estate that are changing the way consumers buy and sell houses. It's a data-heavy, representative scan of the market that pulls out facts, highlights insights and draws conclusions.
Redfin (RDFN), Compass (OTCPK:CMPGF) (OTCPK:CMPGY) and Purplebricks (OTC:PRPPF) have each grown well in their own right, all darlings of the venture community.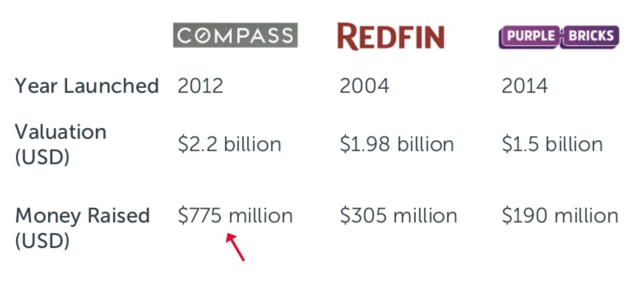 Each business is quite different when it comes to fees, average home value and market traction.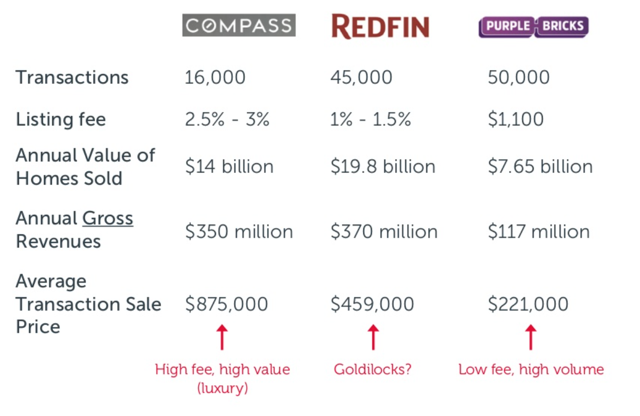 In the U.S., Redfin is demonstrating consistent growth in transactions and market share.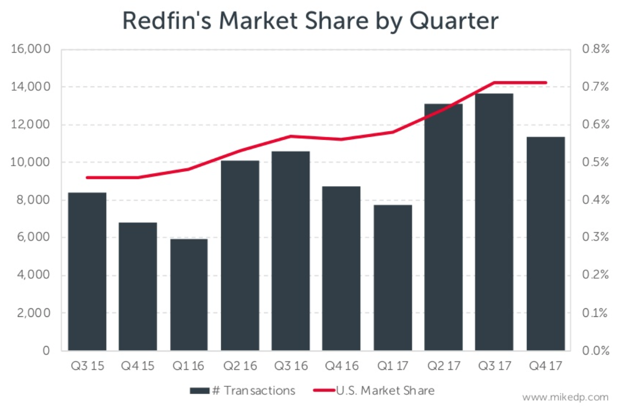 With corresponding revenue growth, up around 45% per year.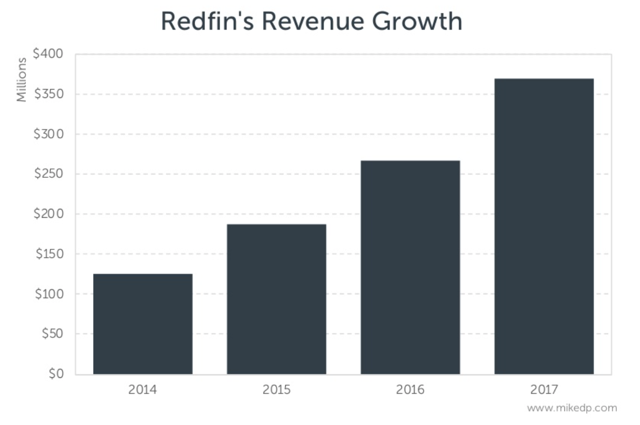 Purplebricks' transaction volume is growing faster than Redfin, both absolutely and relatively.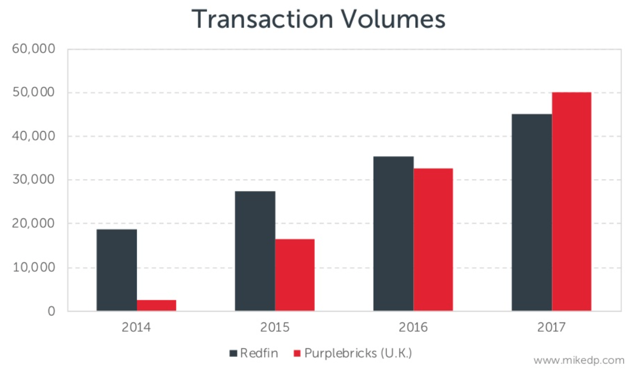 A big part of Compass' value proposition to agents & investors is tech to make agents more efficient. The efficiency gain from a technology platform should be evident by the number of transactions each agent completes per year, commonly called "production."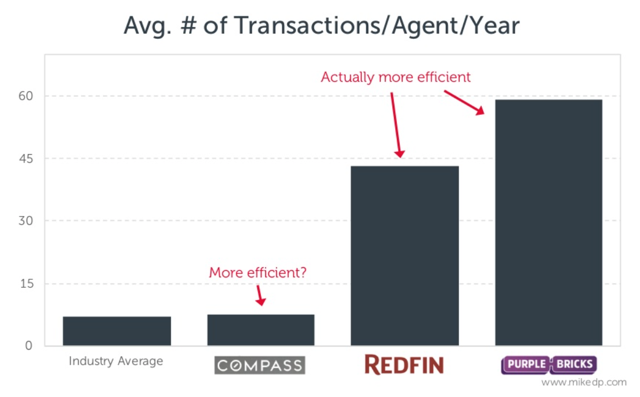 Compass has announced plans to achieve 20 percent market share in 20 cities by 2020.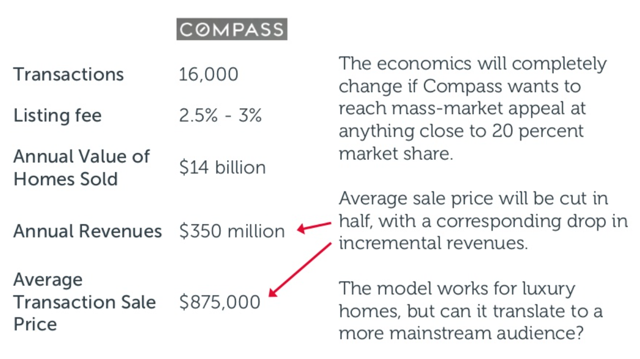 While all leaders, each is achieving success in its own way.
Strong correlation between price point and transaction volumes.
Higher the fee, higher the revenue.
Compass faces growth challenges; not actually a more efficient playform for agents.
Hats off to Purplebricks for the incredible volume growth in such a short time, to Compass for its fundraising prowess

and Redfin for slow(er) and steady growth.
Check out the full report here:
Disclosure: I/we have no positions in any stocks mentioned, and no plans to initiate any positions within the next 72 hours. I wrote this article myself, and it expresses my own opinions. I am not receiving compensation for it. I have no business relationship with any company whose stock is mentioned in this article.