The last time I did this series was in August of last year, so it has been quite a while. In the past, we took a look at portfolios of institutional investors of note, such as BVF, Opaleye, Great Point Partners, Consonance Capital, and more.
With this reboot, I hope to again delve into the portfolios of successful hedge funds predominantly in the biotech sector, trying to place ourselves in the mindset of the managers and analysts. We do so humbly, knowing that we don't have access to their research or thought processes (and keeping in mind that positions are constantly changing) - nevertheless, it is an interesting exercise that I hope readers find useful.
Today's Fund: Consonance Capital Management
Founded: 2005
Manager: Mitchell Blutt (interesting background article)
Market Value: 1,107,173,000
Top 10 Holdings %: 77.46% (per Whale Wisdom)
Turnover %: 56.52%
Time Held Top 20 holdings: 2.85 quarters
Performance: Almost triple that of IBB during time frame

Figure 1: Performance compared to S&P Total Return Index (source: Whale Wisdom)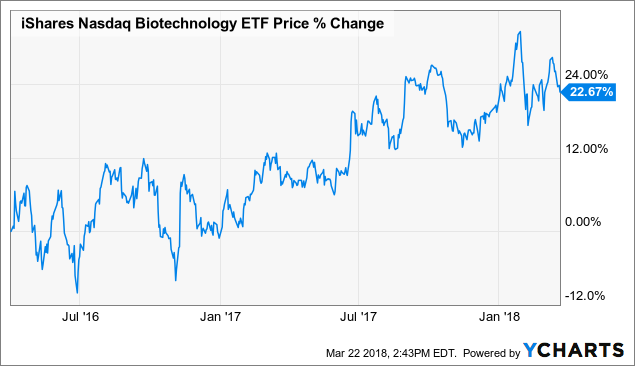 Top 5 Weighted Positions:
#1: Spectrum Pharmaceuticals (SPPI) @ 12.63% of portfolio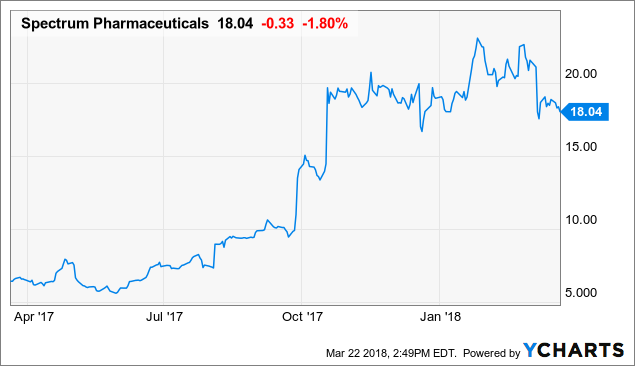 Possible 1 Sentence Thesis: Early results for poziotinib in patients with Exon 20 EGFR Non-Small Cell Lung cancer mutations were very encouraging, updated data in Q3 is a key catalyst, comparisons to other targeted oncology plays such as Loxo Oncology (NASDAQ:LOXO) or Blueprint Medicines (NASDAQ:BPMC) (prior winners for us) suggest relative undervaluation and Rolontis shouldn't be overlooked.
Opinion: I agree this is an attractive position for outperformance this year in a theme (targeted oncology) that rewarded investors well in 2017.
#2: Corcept Therapeutics (CORT) @ 9.42% of portfolio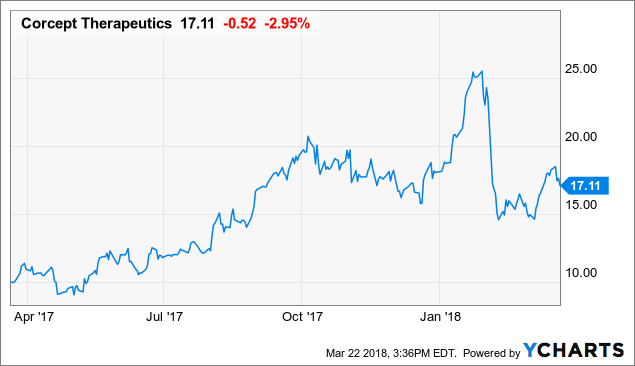 Possible 1 Sentence Thesis: An entry point is being granted after recent fears of generic competition from Teva (NYSE:TEVA), revenue growth is impressive on a quarterly and annual basis, its cash position is growing, and several pipeline assets (recorilant, CORT118335, CORT125281) could reach key inflection points in other areas such as oncology and NASH.
Opinion: We chose this one as a holding for the Core Biotech Buys series, and I agree it is attractive across a multi-year time frame.
#3: Amarin Corp. PLC (AMRN) @ 8.86% of portfolio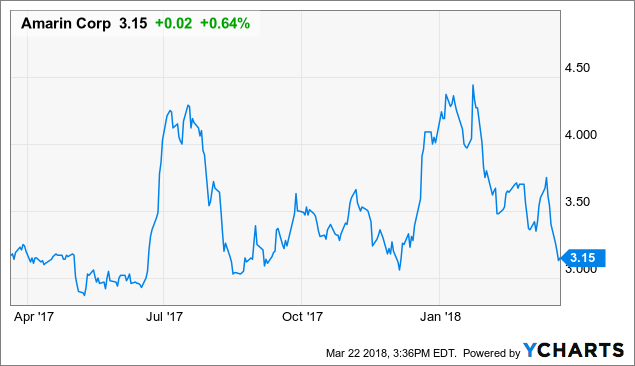 Possible 1 Sentence Thesis: Vascepa revenues grew nicely in Q4, January's financing will allow for increased promotional efforts in Q2 and top-line data in Q3 from the long-term cardiovascular outcomes study REDUCE-IT could open up a much larger market opportunity (potential blockbuster).
Opinion: The possibility of generic competition (not clear on how well protected they are) is something to look out for, but on the other hand, the stock should see a nice run up into Q3 results and potentially offer traders/investors the ability to take some risk off the table prior to REDUCE-IT results.
#4: GW Pharmaceuticals Plc (GWPH) @ 8.05% of portfolio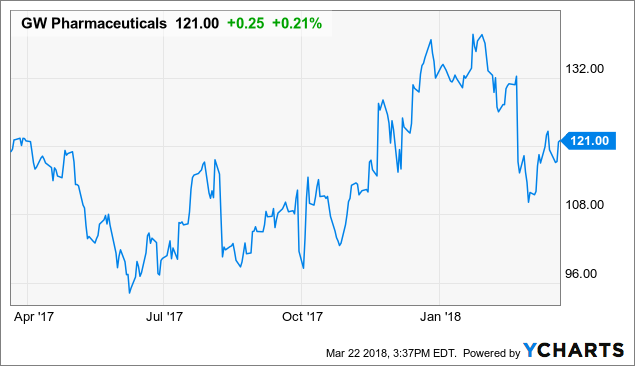 Possible 1 Sentence Thesis: Lead clinical candidate Epidiolex has strong data in LGS and Dravet syndrome plus a solid safety profile (potential blockbuster), regulatory approval in both the US and Europe could come this year, studies in other indications could provide expansion opportunities and their pipeline should not be underestimated.
Opinion: Competition from former ROTY binary winner Zogenix is something to look out for (higher efficacy but GW may have safety advantage) and approval is not a certainty - it will be important to keep an eye on relevant legislation but long term this one should do well.
#5: Radius Health (RDUS) @ 7.6% of portfolio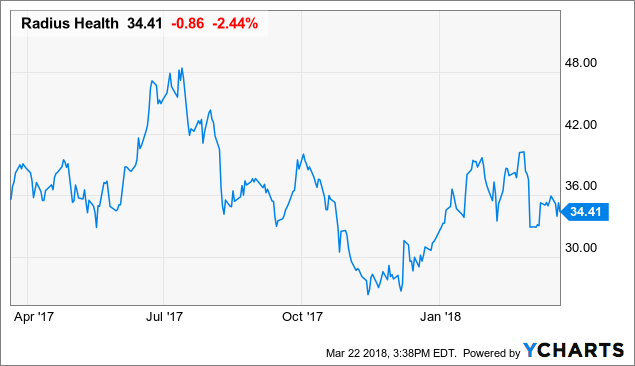 Possible 1 Sentence Thesis: The TYMLOS launch continues to progress well (as reflected in sales, insurance coverage, and market penetration), the opportunity for abaloparatide-transdermal patch appears under-appreciated and elacestrant provides high optionality.
Opinion: This one is also a holding in our Core Biotech Buys series, and while it may lack near-term catalysts, sales updates for TYMLOS and progression of the key pipeline assets (abaloparatide-transdermal patch and elacestrant) should move shares higher eventually.
Commentary on Top Weighted Positions: These "anchor" positions range from 12.63% to 7.6% weightings and offer attractive, asymmetric risk-reward. All have limited downside or downside cushion to support the current valuation, from current sales of Vascepa for Amarin to several irons in the fire for Radius Health. GW Pharmaceuticals has perhaps the highest risk with regulatory and legislative, while negative data for Amarin's REDUCE-IT study (unexpected) could also result in an overreaction in dropping the stock price. Spectrum Pharmaceuticals has received the heaviest weighting as the largest position, which makes good sense considering current data for poziotinib supports the current valuation while future updates in Q3 including Her 2 Exon 20 NSCLC provide substantial optionality/additional upside (Decision Analytics wrote a great piece on this). Three of these positions (SPPI, RDUS, GWPH) to my eyes appear to be potential M&A candidates as well, adding another way for Consonance Capital (and investors) to win.
3 New Positions of Note:
Argenx SE (ARGX) @ 4.47% of portfolio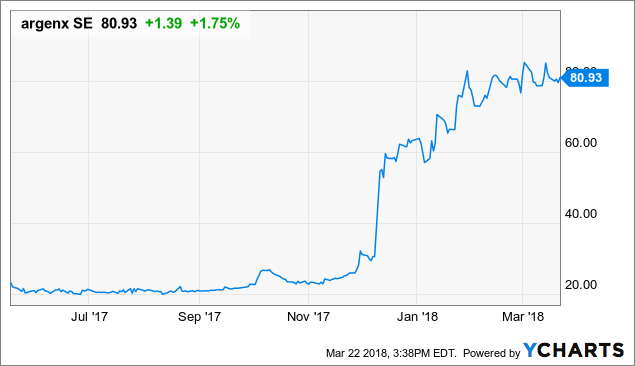 Possible 1 Sentence Thesis: First-in-class FcRn antagonist ARGX-113 which is a "pipeline in a product" with strong initial results from a mid-stage study in myasthenia gravis boding well for upcoming top-line data from the ITP study and interim data from the pemphigus vulgaris (PV) study in the second half of 2018 - follow up data for oncology asset ARGX-111 could also boost upside after promising initial results were presented at ASH.
Opinion: This one was a triple for us in ROTY that we bought prior to MG data and several readers/members still hold it even though we traded out of it - I told readers I wouldn't be surprised to see this above $100 in the near to medium term as the stock remains attractive across multiple time frames and underfollowed.
Mimedx Group (MDXG) @ 6.82% of portfolio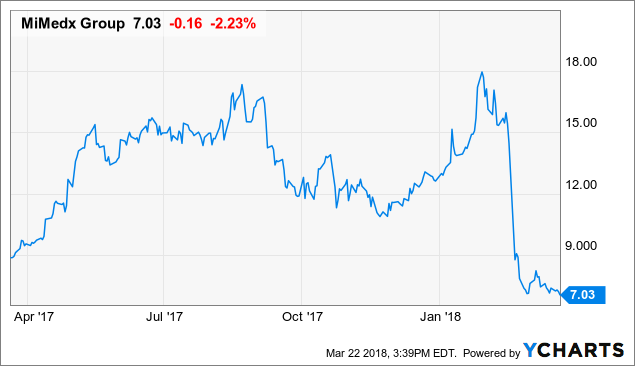 Opinion: The stock is the subject of an SEC investigation regarding certain sales and distribution practices. Its 10-K filing has been delayed - if wrongdoing hasn't taken place and its financial situation is found to be okay, a rebound to earlier highs (potential double) isn't out of the question. Prior revenue growth is encouraging, but I remind readers that one of my rules of thumb is that I stay away from stocks of companies that are being investigated for the sake of risk management.
UroGen Pharma (URGN) @ 3.08% of portfolio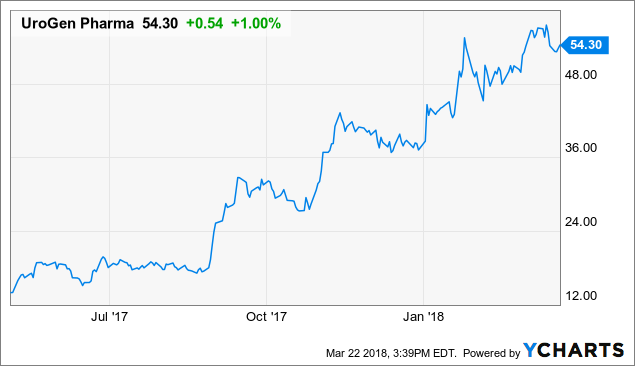 Possible 1 Sentence Thesis: Results from a mid-stage study evaluating MitoGel for the treatment of low-grade upper tract urothelial carcinoma were encouraging and bode well for interim phase 3 data in Q2 (NDA filing could come in Q1 2019) - its secondary offering was well executed (and not overly dilutive) which also flashed a Buy signal and its intriguing pipeline (including VesiGel and BotuGel) should not be overlooked.
Opinion: This one popped on my radar in fall of last year, but I let it pass (not happy about that) after such a large run-up the stock appears less attractive to me (perhaps buyable dips will follow later in the year).
3 Noteworthy Positions to Which They Are Adding:
Stemline Therapeutics (STML) @ 3.31% of portfolio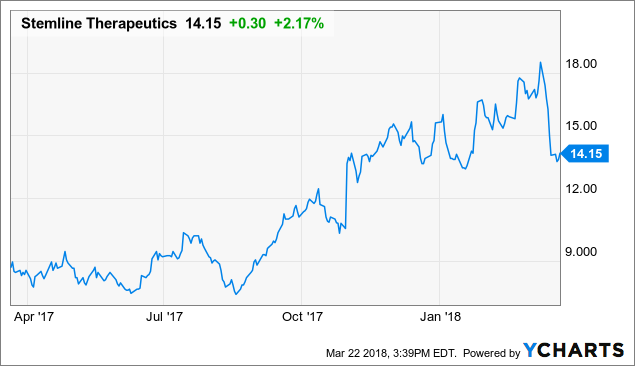 Possible 1 Sentence Thesis: Its January secondary got rid of a key overhang, and despite safety concerns, SL-401 is a much needed treatment option for patients with BPDCN with strong data to support including complete response rates - studies in additional indications could lead to an expanded market opportunity and data from SL-801/701 provide optionality.
Opinion: After the recent dip, this one looks attractive, and US approval for SL-401 in BPDCN could come late in 2018 or early 2019 - with a variety of value drivers and catalysts, this one is worth delving into.
Catalyst Pharmaceutical (CPRX) @ 1.57% of portfolio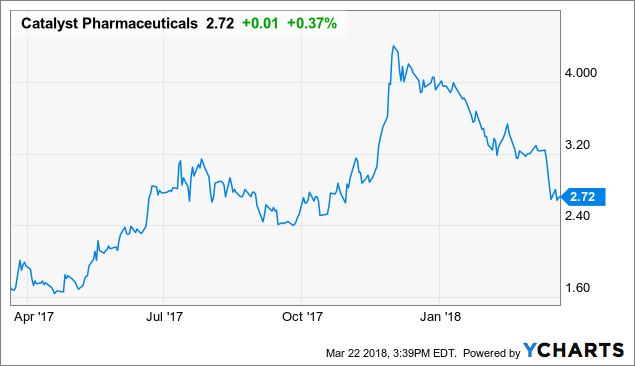 Possible 1 Sentence Thesis: The secondary in November took some risk off the table, the NDA for Firdapse should be resubmitted this quarter, initiation of the phase 3 study for MuSK-MG would show further evidence of management executing, and currently, the stock is trading at a cheap valuation (about 1x peak sales of Firdapse not taking their pipeline into account).
Opinion: The current entry point looks attractive and after its NDA submission is taken care of and it receives a regulatory date, this could be an attractive run-up play while top-line results from the phase 3 CMS study in the first quarter of 2019 is also a catalyst to look forward to.
Adma Biologics (ADMA) @ 0.97% of portfolio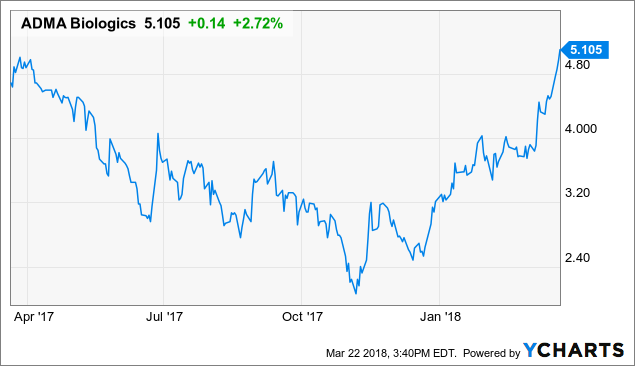 Possible 1 Sentence Thesis: Revenue growth from assets and commercial product rights acquired from the Biotest is encouraging (should be much more visible this year), solid phase 3 data for RI-002 for the treatment of Primary Immune Deficiency Disease (PIDD) does not appear reflected in the current valuation, and FDA re-inspection at its Boca facility is a major catalyst to look forward to.
Opinion: There's quite a bit of institutional clustering here, a valuable asset in the form of RI-002, revenue growth that should be increasingly visible this year, and a catalyst for upside in the near term - dips would likely present a buying opportunity in this one.
Conclusion/Final Thoughts:
After reading the above, I imagine readers have a decent idea of what to expect from entries in this rebooted series in the future. As you can see, this is by no means a comprehensive piece and just covers a few of their positions. I look forward to reading your feedback in the comments section, including which stocks mentioned above that you own or also find attractive. Another interesting question to debate is which institutional investor we will choose next.
I hope you found the above article useful - with all my writing, the goal is to help readers become better traders/investors and more confident in their decision-making process while focusing on often-neglected areas such as risk management and due diligence.
Currently, I provide my Core Biotech and Institutional Top Ideas series in the free section of Seeking Alpha (go behind paywall after 10 days unless you are subscriber to ROTY or PRO). In the Marketplace Service ROTY (Runners of the Year), we have an incredible community focused on finding high % gainers in the biotech and tech sectors along with resources I'm developing to aid members in becoming more profitable and disciplined. I hope you take the time to read the reviews, check us out and benefit from all we have to offer at a very reasonable price point ($25/month or $200 for annual discount equates to $16.66/month). Wish you the best in achieving your goals and feel free to message me should you have any questions.
Disclaimer: Commentary presented is not individualized investment advice. Opinions offered here are not personalized recommendations. Readers are expected to do their own due diligence or consult an investment professional if needed prior to making trades. Strategies discussed should not be mistaken for recommendations and past performance may not be indicative of future results. Although I do my best to present factual research, I do not in any way guarantee the accuracy of the information I post. Investing in common stock can result in partial or total loss of capital. In other words, readers are expected to (and encouraged) form their own trading plan, do their own research, and take responsibility for their own actions. If they are not able or willing to do so, better to buy index funds or find a thoroughly vetted fee-only financial advisor to handle your account. I am in a collaborative relationship with The Biotech Forum/Bret Jensen.
Disclosure: I am/we are long RDUS.
I wrote this article myself, and it expresses my own opinions. I am not receiving compensation for it (other than from Seeking Alpha). I have no business relationship with any company whose stock is mentioned in this article.