Last September I wrote an article on Hospitality Properties Trust (HPT), detailing the confusing investment thesis of the Lodging REIT. I explained that "HPT is simply a publicly-traded REIT that is disguised as a private equity fund."
It's true, I have no love for externally-managed REITs that function more like private equity vehicles, and my dislike for HPT is rooted in the conflicts of interest that exist in the unique business model. Since my article (last September), HPT has underperformed the Lodging REIT peers: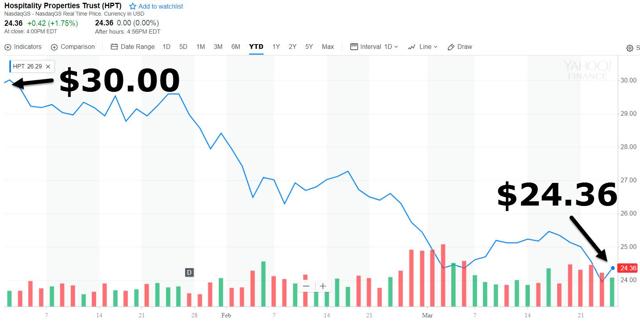 Here's how HPT performed in relation to the peer group (year-to-date):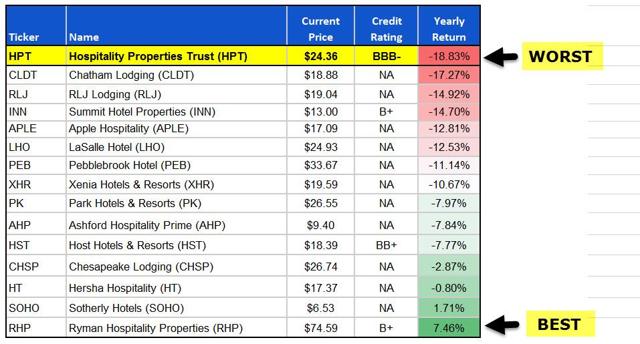 Hopefully, I was able to steer you to safety, as there are some valid concerns that I have with HPT's business model, notably that the company has a highly conflictive platform in which it operates as both a landlord and tenant at the same time.
How could that be?
Keep reading, and I am sure you will see precisely why I have avoided shares in this high-yielding enterprise. Sometimes it's important to check closely under the hood before purchasing shares in any company that seems too good to be true.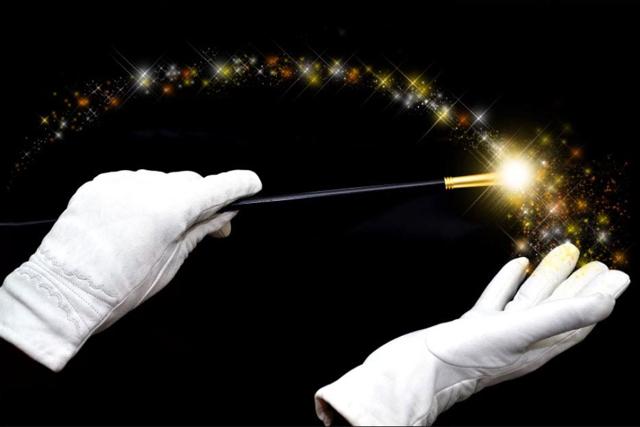 Let's Break it Down into Pieces
First off, remember that HPT is externally managed. That does not mean the security is a sucker yield simply because of the management platform; however, it does tell me that there could be conflicts that could possibly impact the sustainability of the dividend.
Companies don't become "sucker yielding" operations by themselves - it takes a management team to direct the policies that eventually move the shares into a sound or unsound investment thesis.
The potential for conflicts of interest is much higher with HPT and there have been very few positive examples of externally-managed REITs that have outperformed. (Let me know if you have any success stories?)
HPT is managed by RMR (NASDAQ:RMR) and the company went public in 1995. HPT also became the first of several incubator REITs to form subsidiary operating platforms, including Senior Housing Properties Trust (NYSE:SNH), a REIT that primarily owns healthcare properties; Government Properties Income Trust (NYSE:GOV), a REIT that primarily owns and leases office buildings that are majority leased to government tenants; and Select Income REIT(NYSE:SIR), a REIT that is focused on owning and investing in net leased, single tenant properties.
In case you missed it, I recently wrote on GOV (here) and SNH (here).
In addition to external management, one of the unique characteristics for HPT is the broad-based income that the REIT generates. As noted above, HPT is essentially an owner of real estate leased and operated by well-known hotel brands including many "best in class" hotel chains such as Marriott (NYSE:MAR), Carlson, Hyatt (NYSE:H), and Wyndham (NYSE:WYN).
HPT currently owns 323 hotels with 49,903 rooms operated under 20 nationally recognized brands. The company has $6.3 billion invested in hotels: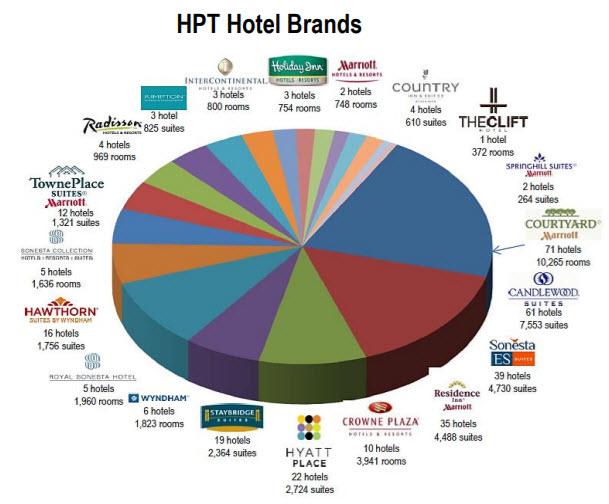 In addition to the hotel operations, HPT also has a portfolio of 199 travel centers (4,923 acres) leased to TravelCenters of America (NYSEMKT:TA) that represents around $3.5 billion of invested capital. Now, as we peel back the onion, we can see how the conflicts of interest set in.
On January 31, 2007, HPT completed the acquisition of TravelCenters of America, Inc. Upon completion of the acquisition, HPT restructured the business of TA and distributed all of the common shares of the former subsidiary, TravelCenters of America LLC, to shareholders in a spin-off transaction.
TA is one of the largest operators of truck stops along the U.S. interstate highway system and formerly owned most of the sites it operated.
TravelCenters and a smaller truck stop chain (Petro Stopping Centers) were purchased by HPT and simultaneously HPT entered into a sale/leaseback transaction (see my article on sale/leasebacks here) and retained the real estate, and entered into a long-term lease agreement with TravelCenters, which it spun off to HPT shareholders.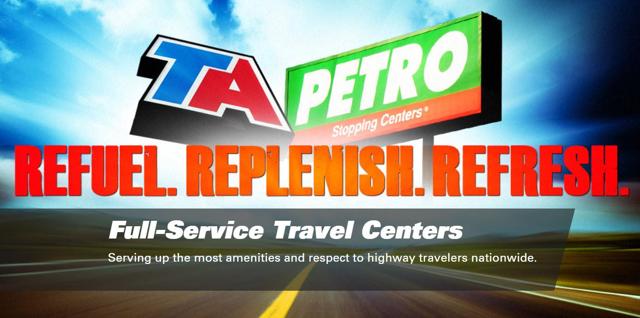 I'm sure you are wondering why a Lodging REIT is investing in truck stops (or to be politically correct, we should call them travel centers).
HPT is also TA's largest shareholder, owning approximately 8.9% of TA's outstanding shares, and one of HPT's Trustees is none other than Barry Portnoy who has a higher interest in HPT than he has in TA. HPT did add the following disclosure to a recent press release:
Because of these and other relationships between HPT and TA, the terms of the agreements between HPT and TA were negotiated and approved by special committees of HPTs Independent Trustees and TA's Independent Directors who were represented by separate counsel.
Does this sound familiar?
TA leases a large majority of its travel centers from HPT and the business is substantially dependent upon the relationship with HPT, TA's largest shareholder, owning 8.6% of TA's outstanding common shares (as of December 31, 2017). Also, TA's Managing Director, Adam D. Portnoy, is a current managing trustee of HPT.
RMR provides TA with business management services pursuant to a business management agreement and TA pays RMR fees for services based on a percentage of TA's fuel gross margin and nonfuel revenues. RMR also provides business and property management services to HPT.
Of the 256 travel centers TA operates, 199 (or 78%) are owned by HPT and, as a result, TA's business is substantially dependent on the relationship with HPT. TA leases these travel centers pursuant to five long-term leases with HPT and they may terminate TA's leases in certain circumstances, including if HPT does not receive minimum annual rent on the subject properties or for certain other events of default.
Thus, TA's business is substantially dependent upon the continued relationship with HPT. The loss of TA's leases with HPT, or a material change to their terms, could have a material adverse effect on TA's business, financial condition or results of operations.
Additionally, TA is a party to a business management agreement with RMR, whereby RMR assists with various aspects of the business. As a result, TA is dependent on arrangements with RMR in operating its business and any adverse developments at RMR or in those arrangements could have a material adverse effect on TA's business and its ability to conduct operations.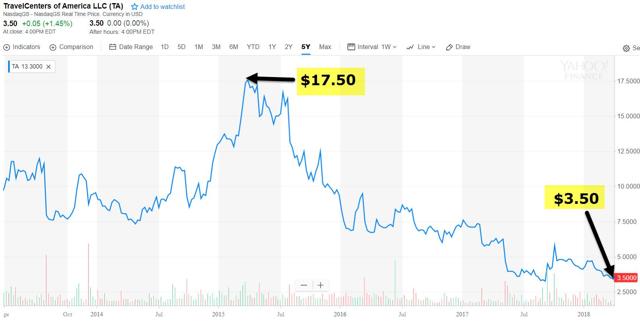 As you can see, TA has taken a beating, shares are trading at 5-year lows, and if TA had a lower cost of capital, maybe the company could squeeze out better profit margins.
I drive by an area of TA almost weekly, and I like the underlying real estate. Most of the TA sites are well-located along major U.S. Interstate Highway systems and offer multiple diesel fuel and gas islands, as well as table service restaurants with one or more quick service restaurants. The average site is 20 acres with parking for around 200 tractor trailers and 100 cars.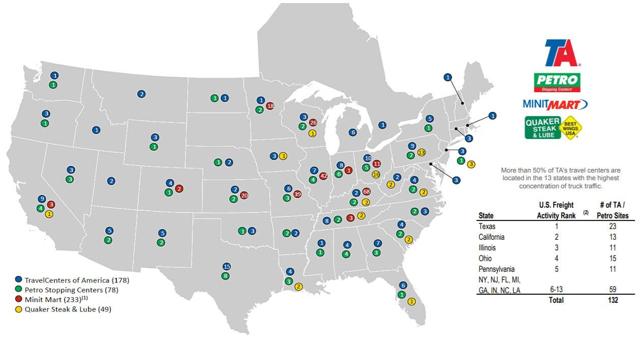 The business model is sound and I can certainly see why HPT insists to own the real estate and lease it back to itself. Fuel and non-fuel demand is expected to see continued steady growth over the next decade.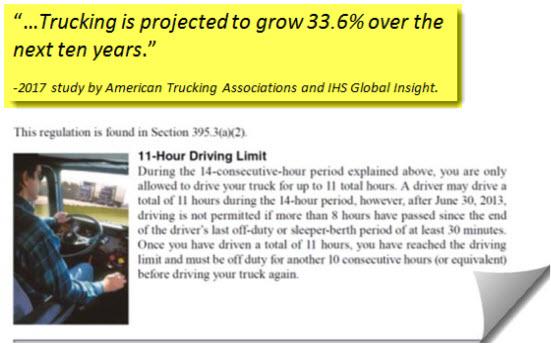 Travel centers which provide services to professional truck drivers from restaurants to clean showers and bathrooms to truck repair facilities will be in demand. Larger full-service truck stops with ample parking, for over 200 tractor trailer trucks, will have a competitive advantage – TA's reservation program proves value.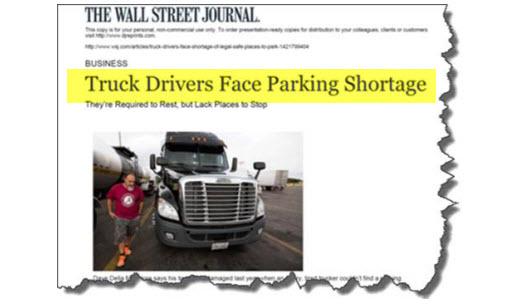 So why does HPT pretend to be a Lodging REIT when ~36% of the assets are leased to TA?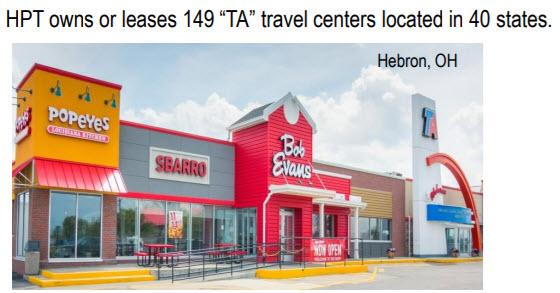 I know why…
HPT is simply a publicly-traded REIT that is disguised as a private equity fund and one of the reasons that the yield is so juicy is because HPT purchases assets from TA at above-market cap rates. When you combine the high leverage (~50% debt to EV) and the cheap TA deals, the profit margins are robust. But are they sustainable?
TA is a small cap company with a somewhat volatile track record. Upon examination, the company appears to have around $1.05 B in debt (of which $688 million is long-term) compared with $1.6 B in total assets. However, when you include TA's off-balance lease liabilities, the scale quickly explodes, with well over $2 billion in lease obligations. Also, at the end of December 31, 2019, TA will be required to capitalize all leases on their balance sheets by recognizing a lessee's rights and obligations.
When the rules are effective, TA will be required to account for substantially all of its leases under which the company is the lessee as assets and liabilities on its balance sheet, while currently it accounts for such leases on an ''off balance sheet'' basis. This is likely to change the calculations of financial metrics and covenants, as well as third-party financial models regarding TA's financial condition.
I am certain that if TA was able to bifurcate from HPT and RMR completely, the company could generate healthier profit margins. It would no longer be subject to fees paid to RMR and TA could likely achieve more favorable returns (lower cap rates) with leases that were structured without the conflicts associated with HPT.
HPT's Balance Sheet
As of Q4-17, HPT's debt was 40.3% of total gross assets and the company had $24.1 million of cash on hand (which excludes $73.4 million of cash escrowed for future improvements to hotels). In October 2017, HPT issued $400 million of 3.95% senior notes due in 2028. Also in October, HPT redeemed to par all of its $350 million or 6.7% senior notes due 2018.

In February, HPT issued $400 million of 4.375% senior notes due in 2030 and the net proceeds from the offering were approximately $386.5 million and were used to reduce borrowings under the revolving credit facility. As of Q4-17, HPT had $121 million outstanding on its revolving credit facility and no term debt maturities until April 2019.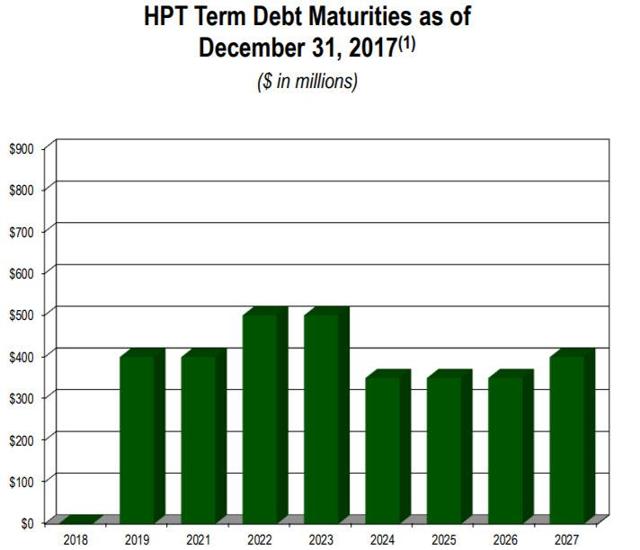 The Latest Earnings Results
In Q4-17, HPT's Normalized FFO was $87.9 million, compared to normalized FFO of $93.4 million in Q4-16. HPT recognized $74.6 million or $0.45 per share of business management incentive fee expense and $52.4 million or $0.34 per share in Q4-16.
Excluding the impact of incentive management fee expense in both quarters, normalized FFO per share was $0.99 for Q4-17, an 11.4% increase from the 2016 quarter. This increase was due primarily to the $18.5 million (or 10.1% increase in minimum returns in rents) and the $5.2 million decrease in preferred distributions partially offset by $8.9 million increase in interest expense, primarily due to our 2017 senior note issuances and higher interest rates on the floating rate debt.
Adjusted EBITDA was $135.3 million in Q4-17 or 1.2% decrease from the 2016 quarter as a result of the increase in business management fee expense. Excluding the impact of these fees, the adjusted EBITDA to total fixed charges coverage ratio was 4.5x for quarter and debt to adjusted EBITDA was 4.8x at quarter end.
Here is our FFO/share forecaster (source: F.A.S.T. Graphs):

As you can see, HPT is forecasted to generate around ~5% FFO/share growth; however, you must remember that HPT has $3.5 B invested in properties leased to TA. This means that it has engineered its earnings such that ~32% of revenue is generated from one tenant.
Folks, I would encourage you to consider other Net Lease REITs like Realty Income (NYSE:O), STORE Capital (NYSE:STOR), or W.P. Carey (NYSE:WPC). These Net Lease REITs offer superior diversification and much better cost of capital. Don't chase yield!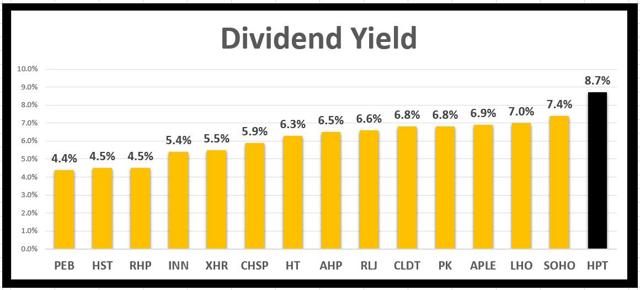 If you insist on a 8.7% dividend yield, why not buy shares in Spirit Realty (NYSE:SRC) or One Liberty (NYSE:OLP)?
As you know, I'm not a fan of either Net Lease REIT but given the lack of diversification with HPT's conflictive Net Lease platform, I consider the Park Hotels (NYSE:PK) pairing with SRC and/or OLP to be much more favorable. At least these REITs are diversified beyond one small cap tenant.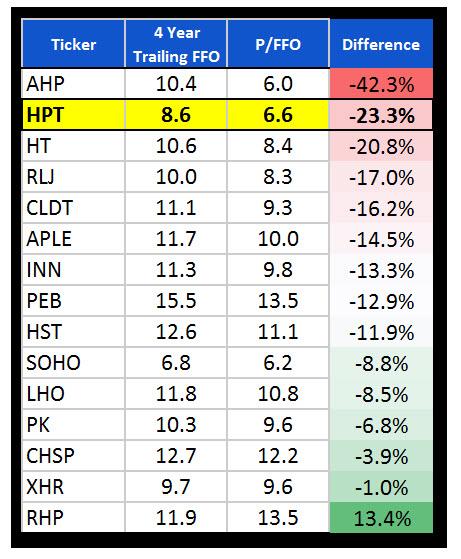 In closing, the complexity of the TA relationship is evidenced by the conflicts that exist when the common ownership base attempts to create value for both the landlord entity and the tenant. In my opinion, there is absolutely no way to disguise the fact that TA investors are getting fleeced because it is forced to use higher cost capital when it could instead be monetizing its portfolio at arm's length.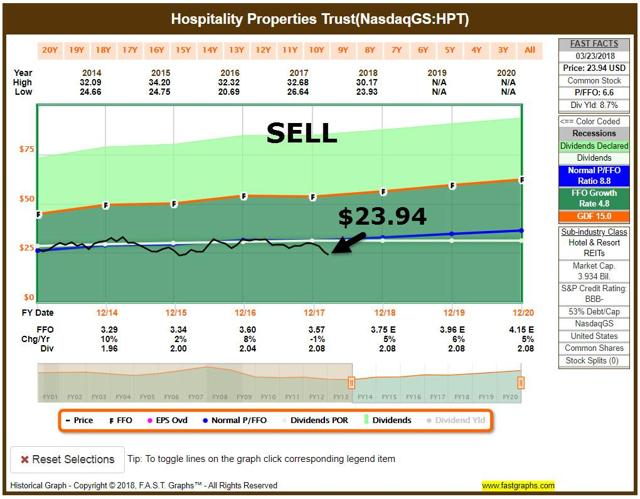 Note: Brad Thomas is a Wall Street writer, and that means he is not always right with his predictions or recommendations. That also applies to his grammar. Please excuse any typos, and be assured that he will do his best to correct any errors, if they are overlooked.
Finally, this article is free, and the sole purpose for writing it is to assist with research, while also providing a forum for second-level thinking. If you have not followed him, please take five seconds and click his name above (top of the page).
Source: F.A.S.T. Graphs, HPT Investor Presentation, TA Investor Presentation, and TA Annual Report.
Other REITs mentioned: AHP, HT, RLJ, CLDT, APLE, INN, PEB, HST, SOHO, LHO, PK, CHSP, XHR, and RHP.