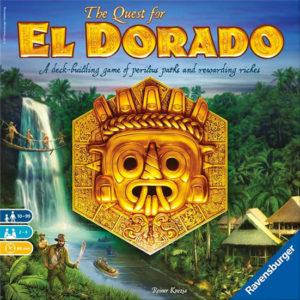 The market is right about Eldorado Gold, as we will discuss in this week's
Resource Sector Digest.
(Vol. 120 - March 19, 2018)
Brought to you by Itinerant and The Investment Doctor.
In case you missed out on previous editions of this newsletter, simply click here, here or here to catch up.
Setting The Scene
Plenty of voices here on Seeking Alpha have been extolling the virtues of Eldorado Gold (EGO) as a contrarian, or even an "epic," opportunity; and the latest drop in share price is yet again just another reason to buy for some. We have disagreed with this take all the way down from $3.50, as Itinerant Musings subscribers will attest to, and we continue to disagree after the latest set of bad news, which hit a few of days ago.
Simply put we believe that Eldorado has already passed a point of no return, and when good news finally arrives it won't matter any longer.
But first things first. Let's have a look at the latest news release containing the results for studies on no less than three of the company's projects. Here is a bulleted summary of our read:
Kisladaq: A PFS has been put together to salvage what's left of this project after last year's realization that heap leaching no longer works on the majority of the ore that's left in the resource. Just like we predicted the magic bullet (read: HPGR crushers) never materialized, and so investors are left with the measure of last resort: building (and paying for) a mill. The PFS projects an NPV(5%) of $434M for initial capex of $490M - and make no mistake: first gold won't be poured before 2020. That's a paltry consolation price for this former flagship operation to put it kindly.
Lamaque: The new PFS outlines an underground gold mine exploiting the Triangle zone with an average annual output of 117,000 ounces over an eight-year mine life. Start-up capital is $99M, but that's after accounting for pre-commercial gold production worth $80M - less optimistic people (like this humble scribe) would call this a $180M upfront capex bill. The NPV(5%) is quoted to $205M, and the IRR is solid at 34.3%. However, we would imagine the market expected more, and investors were somewhat underwhelmed after comparing the NPV with the acquisition price of $460M. (But come to think of it, this acquisition was paid for in shares, and at Eldorado's share price today this would still be a somewhat acceptable deal).
Skouries: This is one of the projects mired in a permitting dispute with the Greek government - the plant is 50% built, but activities are currently moving to care and maintenance pending the outcome of the arbitration process. Eldorado is showing an NPV(5%) of $925M and an IRR of 21.2% for the redesigned project; and it is anticipating additional $689.2M in capex to complete construction. The inclusion of dry stacking is one of the factors contributing to this rather hefty residual capex bill, quite obviously a concession to the hosts of this operation.
In total these three projects will require $1.3B in capex until 2020, and that's after accounting for pre-commercial gold at Lamaque, and not counting additional environmental measures to be implemented at Skouris. So let's move on to the company's financial statements, which were also released this past week, and find out how they look in the face of such spending requirements.
We see $634M in working capital and $480M in cash on the balance sheet, which on surface is a very robust number. However, we also note almost $600M in senior notes coming due in - you guessed it - 2020.
In essence, Eldorado Gold will require almost $2B between now and 2020 if the company wants to realize its three growth projects and repay its debt. And that appears utterly impossible for a company with a market capitalization of $710M and $70M in annual cash flow from operations. The revolving facility is currently undrawn, and will presumably remain so as covenants would be breached almost immediately based on recent financial performance, which isn't going to improve in a hurry.
And what about arbitration in Greece, we hear you ask? Won't we see a happy end to arbitration soon, and won't that fuel a turnaround story? Again, we don't think so. Even in a best-case scenario where Eldorado will simply pick up where it has let off at Skouris, we simply can't see how Eldorado will be able to afford the capital requirements associated with this project. And in a realistic scenario, Eldorado will have to agree to certain improvements to which it has already hinted in the earnings call. And that will only add to capex requirements, capex the company can't afford. In our view, the story has moved beyond the Greek situation for Eldorado Gold.
In the mentioned earnings call management put on a brave face, and behaved as if it was still in charge of the mid-tier, which Eldorado Gold once was. But numbers don't lie. This business is not sustainable as it stands, and the growth story some are still dreaming about won't come to fruition. Eldorado might be able to limp on in its current state for some time, but 2020 looms large and painful decisions seem inevitable at this stage.
Actionable Ideas
Millennial Lithium (OTCQB:MLNLF) is cashed up after its recent financing, and ready to proceed with the development of its lithium project at Pastos Grandes in Argentina. Itinerant Musings subscribers have already earned their investments back many times over, and yet, we are convinced there are still significant gains to be made with this best-in-class lithium project after the latest drop. Here is a dip we have bought with conviction: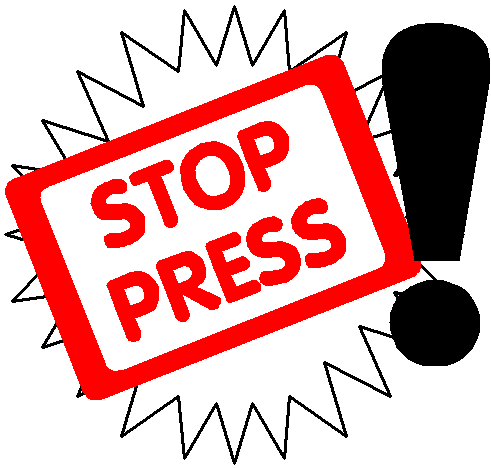 News Release Of The Week
News release of the week goes to Dynasty Gold Corp. (OTCPK:DGDCF) for their arm-waving in the wake of Hecla Mining's (HL) acquisition of Klondex Mines (KLDX). Dynasty apparently owns some claims proximal to Klondex's Midas mine. The company hasn't done any meaningful exploration work on the claims in more than a decade, but hey wouldn't it be swell if Hecla did the Yeoman's work instead?
As for the deal itself, we were puzzled at first, as Hecla had pulled out of a JV developing the Hollister mine in 2013, only to return to the asset with this deal. How Hecla will make this $462M investment work will be interesting to watch. The market didn't like the deal at first, but seems to be coming around (unlike your humble scribe) - and the market deservedly ignored Dynasty Gold for all its attention-grabbing (again unlike yours truly).
Drill Result Summary
Wheelings And Dealings
Osisko Gold Royalties (OR) and Orion Mine Finance with some input from Caterpillar (CAT) are providing C$500M in construction capital for Victoria Gold's (OTCPK:VITFF) Eagle gold project in the Yukon. Not much if any value at all seems to be left on the table for investors as we discuss in more detail here.
Alio Gold (ALO) has stepped up to put Rye Patch Gold (OTCQX:RPMGF) out of its misery. Amazingly, Rye Patch shareholders will receive a 35% premium on the 20 day average share price and will end up holding 47% of the combined entity. Here is a corresponding snippet from the Itinerant Musings chat board.

Cobalt27 (OTC:CBLLF) has raised another $200M, which will be used to buy cobalt streams and royalties. The company is cashed up to add to its portfolio of cobalt streams and royalties, and the market is crediting the company with a significant premium at the moment.
International Tower Hill (THM) has closed a $12M placement with shares selling for $0.50. The cash will be buried in the Livengood gold project in Alaska.
Antioquia Gold (OTCPK:AGDXF) is asking its shareholders for C$62.5M in a recent rights offering. So much for the company's plan to develop its mines in Colombia on a shoestring, we think, and fear this is not going to end well for retail shareholders of this $15.3M market cap outfit.
Chakana Copper (OTCPK:CHKKF) has announced and subsequently increased a private placement to C$8M. Proceeds will be used for exploration activities on the company's Soledad project in Peru, and presumably to pay for marketing bills. Here is an interesting tidbit of information from the related discussion on the Itinerant Musings chat board.

Auryn Resources (AUG) has closed a $9.8M bought deal at $1.30 per share. So far, value creation has been limited for investors: Just over a year ago, Goldcorp (GG) paid $2.85 (C$3.67) for its stake, and investors in the May 2016 financing paid $1.47 (C$1.89) per share.
Condor Gold (OTCQX:CNDGF) also joins this list of financings with the closing of a $3.5M (£2.5M) placement following the company's listing on the TSX in January. Proceeds will be spent on permitting of the company's La India project in Nicaragua.
IDM Mining (OTCQB:IDMMF) is diluting the share registry at C$0.08 in a placement to raise C$4.35M. That's almost 14% dilution to fund "permitting, community relations, First Nation engagement, engineering and development activities of the Company's Red Mountain Gold Project" for the Red Mountain gold project in the Golden Triangle of BC.
Not far away GT Gold (OTC:GTGDF) is fully funded for the 2018 exploration program at the Golden Saddle after closing a C$6.5M placement at C$0.72 per share. Will the junior be able to repeat the 2017 rollercoaster?
Other News
News about the implementation of a new mining code in Mali has prompted B2Gold (BTG) to issue a press release clarifying its position with regards to the company's flagship Fekola mine in the West African country. Randgold (GOLD) is another company potentially affected by changes in mining codes, and in this case, not only in Mali but also in the Democratic Republic of Congo where similar pressures have arisen. So much so that Randgold CEO Mr. Bristow has openly toyed with the idea of diversifying away from Africa with the company's next (overdue) acquisition.
And speaking of companies under pressure from African host countries we also point to First Quantum Minerals (OTCPK:FQVLF), which has received an $8B invoice from the Zambian taxman, prompting Barrick Gold (ABX) to state that it has not (yet?) received an equally absurd bill. Which is just as well considering Barrick's own strive with the government of Tanzania regarding Acacia Mining's (OTCPK:ABGLF) operations (of which Barrick is the major shareholder).
The Army Corps of Engineers is slowly grinding away on its part of the work for the Environmental Impact Study for the Pebble project in Alaska. Northern Dynasty (NAK) will be finding it hard to stem the tide of waning excitement during the consultation period throughout the month of April.
Tahoe Resources (TAHO) has been asked for more information by the Guatemalan Constitutional Court regarding the permitting process for the Escobal mine, while operations remain on care and maintenance for the time being. The 15-day deadline for the provision of this information has ended on March 23 without further news from the company (at the time of writing).
Harmony Gold (HMY) and Newcrest Mining (OTCPK:NCMGF) have updated the feasibility study for the Wafi-Golpu project in Papua New Guinea. An NPV(8.5%) of $2.6B looks attractive, especially when compared to the $1B LOM capex bill; however, an IRR of 18.2% is decidedly less enticing for this high-risk project. We wonder if Newcrest will stay on board considering the company's recent investments in Ecuador and Mexico.
Centerra Gold (OTCPK:CAGDF) investors would have sighed in relief when the company announced the restart of the second milling circuit at the Mount Milligan mine in BC; and Royal Gold (RGLD) investors would have joined them as the gold stream from this mine accounts for a significant portion of the streamer's revenues.
Agnico Eagle Mines (AEM) has completed a technical report on the Amaruq project in Nunavut. Here is a copy of the comment we left for our subscribers after reading through the lengthy piece.

Banyan Gold (OTC:BYAGF) released the results of a resource update for the Hyland gold project in the Yukon. Considering all the drilling that has gone into the project since the last resource estimate in 2012, we would call the update resoundingly disappointing.
Coeur Mining (CDE) has commenced production at its newest addition to the portfolio, the Silvertip mine in BC. The mine had been developed by JDS Silver and purchased by Coeur for a grand total of $265M last year. We are on record voicing our concerns with regards to this deal and will be watching with interest from the sidelines.
And it is precisely here that we bid our farewell, as always in great hope to see youse all again, awake and healthy for the next issue of this newsletter.
And Before We Go...
Please consider a subscription to Itinerant's Musings, with exclusive access to our small and mid-cap ideas, a lively community, regular commentary and outlook on metal prices. We'd love to have you on board.
Disclosure: I am/we are long AEM, FCUUF. I wrote this article myself, and it expresses my own opinions. I am not receiving compensation for it (other than from Seeking Alpha). I have no business relationship with any company whose stock is mentioned in this article.
Editor's Note: This article covers one or more microcap stocks. Please be aware of the risks associated with these stocks.