Falling Knives - Or Opportunities For You To Catch!
Imagine you throw a knife in the air to impress people around you and you try to catch it as it rapidly falls. If you succeed, you look like a pro. If you fail, you will catch the blade and cut yourself. Picking a stock rapidly dropping on the market is like catching a falling knife. Some stocks will bounce back and make a great investment, others will continue to drop and bleed your portfolio. Therefore, we call a stock that is brutally dropping a falling knife.
As you can imagine, not all falling knives are great investments. In fact, quite the opposite. There are probably more horror stories than successful trades made on companies that lost the market's love. However, great returns can be accomplished when you proceed with caution. Here are a few of my tricks to catch a falling knife with my teeth and smile at my public!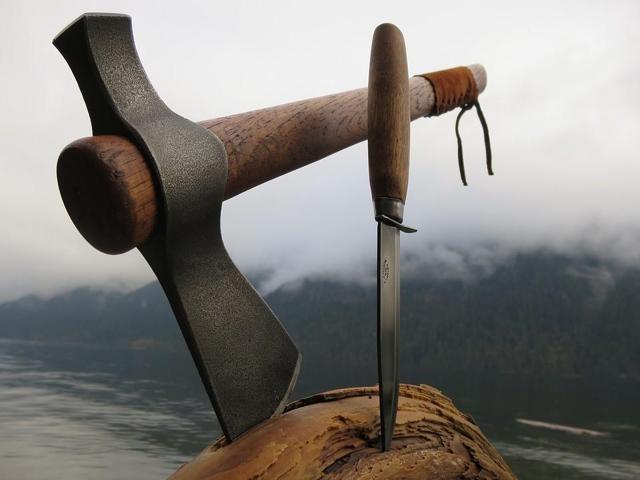 1. Get rid of a common investor bias
Before you start catching any falling stocks on the market, make sure you get rid of this common investor bias: What goes down doesn't automatically go up. It's not because General Electric (GE) once traded at $30 that it will bounce back from $13 and get back to what it once was.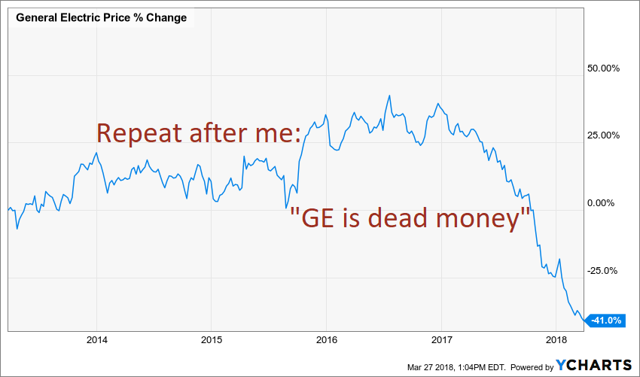 Source: Ycharts
The price of a stock is like the love you have for someone. I'm sure you fell deeply in love while a teenager and that high school crush had the most important place in your life. But 10, 20, 30 years later, do you still think about your first love? Do you think such an adrenaline rush will be felt for that person again? Please don't answer if you've been with the same girl since then (I know the feeling, I'm married to my high school crush! Haha!).
Rule #1: Don't buy a stock thinking it will go back to its original price. Past stock price has nothing to do with what comes next.
2. Understand why it falls
In some occasions, it is quite clear. The company is struggling in its competitive environment, a catastrophe happened, management cut its dividend, etc. Then, it's easy to assess the reason why the market drops the stock like old stinky socks.
However, it's not always that obvious. I remember recently that a DSR member sent me a quick email about Emera (EMA.TO). The stock dropped like a rock and this subscriber couldn't figure out why. No news, no financial statements issued (quarterly report happened a week before the drop), not even a press release around the drop. What the hell was going on??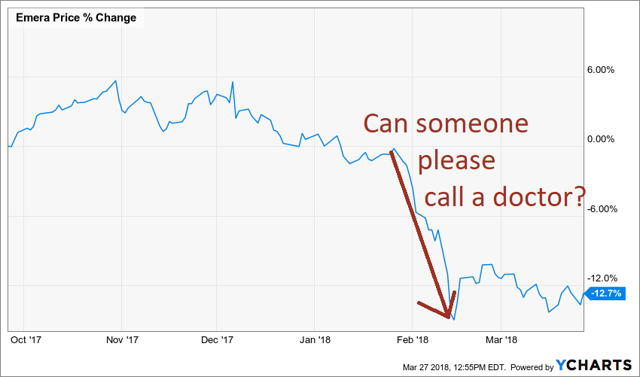 Source: Ycharts
I'm never worried about the market noise, but it's always good to understand the rationale behind it. Therefore, I dug a little further to realize that the whole sector was going down. Overall pessimism around interest rate rising was probably the cause of this drop. EMA, along with many utilities, are getting hit by rising interest rates from 2 sides. First, their capital-intensive business requires a large amount of debts. When interest rises, future projects won't be as profitable. Second, many income-seeking investors bought utilities for their relatively high and safe dividend yield. Now that interest rates are rising, they can move back to bonds and other fixed-income opportunities. In other words, EMA is still a strong utility paying a sustainable dividend. Nothing has changed here.
Rule #2: Once you know why the stock drops, you can assess how (or if) it will go back.
3. Do reverse engineering; have a buy list prepared
My last piece of advice is quite simple, yet incredibly powerful: Get a buy list ready. There is a problem with a falling knife. When you start to hunt them, you feel the blood in your mouth and you are convinced you are going to make a great deal. There is nothing like the rush of buying a dropping stock with a single thing in mind: "I'm going to make so much money out of this trade". Then, each drop on the market sounds like a Black Friday ad to your ears. Why don't you try the opposite and make your gifts list before they get on rebate? I was following SNC Lavalin (SNC.TO) for a while before the stock dropped.
Source: Ycharts
Having a buy list ready has two great advantages. First, you know what you are buying. You have looked, analyzed, and understood a company prior to making a trade. Do you buy a fifth TV just because it's on sale? No, you don't. You buy it only if you really needed a TV in the first place. You know the company and you know why it should be in your portfolio (e.g. you wrote down your investment thesis). The reason the stock drops isn't at the center of your thesis but it becomes a great incentive to add a position to your portfolio. Second, you are ready to pull the trigger. Once you are convinced a company should be part of your portfolio, it's only a matter of time before you add it to your holdings. You are not catching a falling knife anymore; you are making a sound investment in a temporarily undervalued stock.
Rule #3: Get your wish list ready before a market drop, you have fewer chances of catching the blade and bleeding.
Happy trading!
This article was written by
My name is Mike and I'm the author of The Dividend Guy Blog & The Dividend Monk along with the owner and portfolio manager here at Dividend Stocks Rock (DSR). I earned my bachelor degree in finance-marketing, own a CFP title along with an MBA in financial services. Besides being a passionate investor, I'm also happily married with three beautiful children. I started my online venture to educate people about investing and to be able to spend more time with my family. I started my career in the financial industry back in 2003. I earned several promotions along with a good pile of diplomas. I had lots of fun working with clients in private banking for half a decade, but thought I could do more with my life. In 2016, I decided to take a leap of faith and left everything behind to travel across North America and Central America with my family. We drove through nine countries and stayed three months in Costa Rica before returning home. This was an eye-opening adventure that led me in 2017 to quit my job in the financial industry and pursue my dream; helping others with their personal finance through my investing websites. You just found the reason why I quit my suit & tie job!