MannKind: Playing Poker In A High Stakes Game Holding A Busted Flush Hand
Summary
Latest prescriptions data will be shared with my readers.
I will respectfully give my opinion that is contrary to another SA contributor's latest article.
Technosphere continues to be an antiquated technology that hasn't made other drug companies worry about MannKind's patents on their inhaled technology. They continue to develop and get FDA approvals.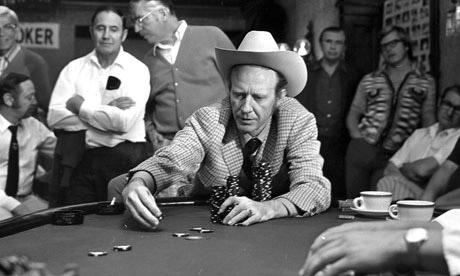 (The Poker Player with All the Chips is Calling MannKind's All-In Busted Flush Hand)
The purpose of this article is designed to be respectful of the numerous articles that another SA contributor has made about MannKind (NASDAQ:MNKD). Spencer Osborne has played a major role in creating charts and sharing data that outline the issues that MannKind faces and will continue to face. Many of those who truly believe that Afrezza will be a paradigm change for how we treat the horrible disease of diabetes, in my opinion, will be sorely disappointed. Mr. Osborne's articles have given investors a clear picture of the critical data that proves MannKind is approaching just the next binary event outlining their clear need for another infusion of cash. A need where it will be necessary once again to dilute shareholders' investment in MannKind's stock.
In his latest article, he makes valid use of his detailed and creative charts and graphs. However, I respectfully disagree with some of the issues stated within the article and subsequent comments section about the potential of partnership deals and where they will come from.
But first an update on where MannKind currently stands:
First Q-2018 Results with One Week's Data to Collect:
Now into the fourth calendar year experiment in convincing doctors, patients and third-party payors adopting the use of Afrezza, we see the quarterly results now having one week left in the 1st Q-2018. Twelve weeks into the quarter we see total prescriptions falling below the last 12 weeks of 2017. Unless Afrezza prescription breaks above 600 total prescriptions in this last week of reporting, quarterly sequential growth will show a decline in prescriptions.
2017 Growth Pattern Per Quarter:

TRXs

%+ or -

1stQ:

3,203

2ndQ:

3,507

9.49%

3rdQ:

4,875

39.00%

4thQ:

5,705

17.00%

Last 12

Wks.2017

5,300

First 12

WKs.2018

5,098

-3.80%
Tracking the last 28 weeks, all the way back to September 17, 2017, we see that New Prescriptions currently show the cumulative total of such prescriptions hasn't shown any growth. In fact, the New Prescriptions data show negative cumulative numbers for this vital data point needed to generate sustainable revenues. The fact is we have seen three separate launches of Afrezza. with two of these launches under the total control of MannKind-led efforts based on their initial promise they would prove how wrong Sanofi's (SNY) efforts were conducted and being such a dismal failure. In addition, they stated they would be able to do it with less operating funds and fewer sales representatives than Sanofi used in their efforts. The fact being in their last quarterly report MannKind's financials indicated they spent over $30 million dollars, their highest rate of spending since the product was launched.
Growth Pattern for Afrezza Prescriptions:

TRxs

NRxs

Week+/-

Cum.Tot.

9/17/2017

428

244

2

417

245

1

1

3

442

254

9

10

4

409

225

-29

-19

5

404

209

-16

-35

6

412

247

38

3

7

446

267

20

23

8

440

247

-20

3

9

449

253

6

9

10

486

270

17

26

11

360

199

-71

-45

12

474

247

48

3

13

470

251

4

7

14

481

256

5

12

15

502

295

39

51

16

370

183

-112

-41

17

345

160

-23

-64

18

419

229

69

5

19

380

185

-44

-39

20

429

246

61

22

21

423

238

-8

13

22

424

227

-11

2

23

448

222

-5

-3

24

446

232

10

7

25

449

227

-5

2

26

389

196

-31

-29

27

452

207

11

-18

28

494

209

2

-16

Total:

12,088

6,470

Wk.Avg.

431

231
In the final quarter of 2017, their executives apparently decided to go 'all-in' with the small amount of cash they had in the till because they had a new label change that would open the doors to prosperity. In addition, they decided to spend $5 million in TV ads in major markets and on critically acclaimed television shows. This was a follow-up to a cable TV program dedicated to diabetes that MannKind personally sponsored. What is amazing about this 'all-in' spending on TV ads is at the same time the major drug companies were cutting their TV ad budget by millions of dollars - leaving MannKind's executives once again going against the decisions made by big and successful pharmaceutical companies. First it was Sanofi pulling in their marketing budget for Afrezza, but MannKind bulling ahead with assurances they would be successful against the long odds. This was in 2015, and now going into 2018, once again we see the efforts from this $30 million was wasted money. They have proven they can't market Afrezza any better than Sanofi. At this point in time, inhaled insulin has been a failure for Pfizer, Sanofi. Now MannKind's efforts are the worst of the three companies having tried to sell inhaled insulin to patients and doctors.
As I write this article, it's March 31, 2018, the last day of the 1st quarter, 2018. Probably at 12:00 p.m. in California, MannKind's financials will indicate they have broken the covenants of their loan agreements. With the lack of cash to honor their bills, I truly find it ironic that MannKind's CEO is flying to Europe. Monaco to be exact! A gambling mecca where he will attend a financial conference being conducted by what many might consider the last bastion of financing hope for a company desperate for loans.
H.C. Wainwright admits they are -"H.C. Wainwright's team is ranked as the #1 Placement Agent in terms of aggregate PIPE and RD transactions cumulatively since 1998." If an investor isn't knowledgeable about PIPE transactions, just know they are normally used by companies that are desperate for cash. And one can't argue the fact that MannKind is desperate for cash.
I just find it odd! MannKind once had all the major Wall Street investment firms following and reporting on every tidbit of information being generated by the company. Now on their CCs none of them are still around or showing any interest in the company. With cash so tight for the company, why would a CEO fly to a European gambling mecca seeking funding? All I can say, the CEO better win at least at the Black Jack tables, because now he holds a busted flush with his high card being an eight.
I Beg to Differ with Mr. Osborne's Last MannKind Article on Certain Points:
In his last article, his charts, graphs, and projections of various data points are spot-on for revealing pertinent information that normal investors should pay heed to what they reveal. However, it's the following statement in the body of his article and later him expounding on this point in the Comment Section of the article that I have a problem with.
I estimate that unless a move is made, MannKind will be out of cash prior to the end of Q2. This means that some form of capital infusion is needed in the near term. In my opinion, it will get a small injection ($10 million to $20 million) from a proposed international deal that is in the term sheet phase but management indicates will happen in Q2. This would still mean that dilution will be required."
Later in the comments section he responds to another person's question about where this international deal might come from -
I suspect that the first step will be somewhere in the Middle East. It is the least complicated for a few reasons.

1. It is not a huge market, so it does not take too much away from the possibility of a big partner wanting multiple countries or regions.

2. It will not be a region that includes China, because Amphastar has right of first refusal on China."
Quickly another MannKind investor followed up with this comment-
Deals with Saudi/UAE's will be better than deal with many larger countries at this point. These small countries spent a lot more on health care/prescription drugs than China, India, etc."
My Rebuttal:
First, let me correct the assumption by the latter MannKind true believer who believes that Saudi Arabia spends more on healthcare than China. I've added the United States in my response to this person's ill-advised claim:
Saudi Arabia spends 4.7% of their GDP on healthcare - Latest GDP for the Saudi's - $708.796 billion
China spends 5.5% of their GDP for healthcare - their latest GDP was a mere $13,118.690 trillion.
United States spends 17.1% of our GDP - Latest GDP is running at $20,199.960 trillion.
Just like most European countries, the Middle East nations have joined together as a consortium when it comes to dealing with their healthcare system needs. Saudi Arabia is the leader of this effort, and sets the standards for their respective programs.
Saudi Arabia has a very active medical community made up by some of the best trained medical physicians in the world within their healthcare system. They even have a highly respected medical journal that screens medical research and subsequently publishes detailed journal articles. This source for the medical community is highly relevant information for such professional caregivers. The following is a basic outline of their healthcare standards and how they are paid by Saudi Arabia -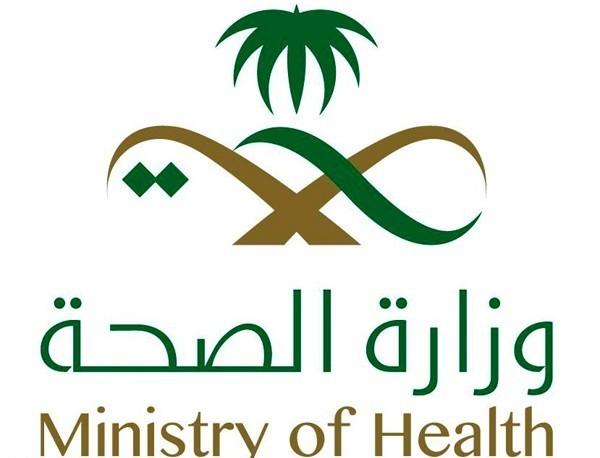 In Saudi Arabia, the provision of health care is dominated by public-sector providers, primarily the Ministry of Health (MOH). The government plays a central role in providing healthcare services, accounting perspective for about 75% of the total healthcare spending in the country. The pharmaceutical market remains reliant on pharmaceutical imports, particularly for high-tech patented drugs. In addition, the market is highly regulated, given that the MOH, previously did not, and currently, the Saudi Food and Drug Authority (Saudi FDA) does not allow the sale of any pharmaceutical product that has not met the country's licensing requirement. In addition, the Saudi FDA has strict price control policies in place to limit both public and private spending on branded, generic and over-the-counter (OTC) pharmaceuticals. The forecast is that total pharmaceutical spending in Saudi Arabia will increase from $2.65 billion in 2008 to $3.68 billion by 2013, representing a compound annual growth rate of 6.8% in US dollar terms. The main driver for such growth is thought to be the increasing burden of respiratory diseases in the country, along with diabetes, hypertension and cancer. Furthermore, the Saudi Arabian government has recognized that the population is projected to increase to 27.6 million people by 2013 and has admitted that it is challenging to finance a sustainable healthcare sector."
What are the Issues:
Let's step back and look at the issue up for debate. The Saudi government through their MOH pays for 75% of their healthcare spending. So, who would make up the 25% left for consideration? We know historically, these petroleum-rich Middle Eastern nations import all their manual laborers and house-hold servants, etc. Therefore, I think it a safe assumption these non-Saudi citizens would not be covered under their MOH system. We also know the pay scale for these non-Saudi citizens is low paying jobs.
We now know, according to this Saudi medical journal, the healthcare market is highly regulated.
Saudi Arabia has strict price control, especially for branded drugs.
If an individual residing in Saudi Arabia and they aren't getting coverage under their national healthcare program MOH, why would anyone think these individuals have discretionary funds to purchase the world's most expensive insulin-based product on the market?
What does this mean for Afrezza?
With the Saudi government covering 75% all healthcare expenses in their nation, and set the standard for other Middle East nations, which

Middle Eastern government or partner, in their right mind, would offer MannKind an upfront payment of $20 million when all they would have to do is order the drug directly from MannKind. The MOH leaders aren't stupid people, the Saudi government is cracking down on their healthcare cost structure. The price they pay for drugs is at the top of their list.

Does anyone think that Saudi Arabia will remove their strict price control policies for Afrezza?
Afrezza would have to undergo a strict licensing requirement in Saudi Arabia. The very first thing that Saudi Arabian medical professionals admit is their largest medical concern deals with respiratory diseases. Just this issue alone and the clear fact that here in the United States, the two issues preventing any growth in the initial uptake and then the refill disaster are cost and adverse events impacting their respiratory system. Does any MannKind true believer think that Saudi doctors aren't aware there are major medical issues that impede Afrezza adoption by patients relates to the requirement their patients would have to undergo spirometry testing?
After all the claims made for years that Afrezza would be submitted for European approval (remember-Exubera was approved in Europe before it was approved in the US) there is no talk about MannKind having plans to submit their product for European approval, anytime soon. Now the speculation is shifting to the Middle Eastern nations. Where with some basic due diligence, investors would understand breaking into this market would be the most difficult market in the world to peddle Afrezza. Let's not forget, MannKind has already tipped their hand - the only "potential" partnership that has been openly discussed is with Brazil. And this deal didn't involve one cent of upfront payments being made by the partner who isn't exactly one of the most reputable operations in Latin America.
Truly amazing there would be anyone thinking with the Saudis having probably the strictest criteria for approving a medication for use in their nation, and then add they also have the strictest price control and the true believers think the leadership team for the MOH is going to allow Afrezza being approved for use in their country and thus exacerbate the #1 health issue they face - respiratory problems.
Last Article I Wrote About Afrezza:
In my previous article I went into details outlining the manufacturing issues MannKind faces with the production of Afrezza. Let me once again highlight the nature of the White Elephant facility that MannKind has in Danbury, Connecticut.
MannKind's Technosphere has been around for at least two decades.
Technosphere, for two decades, MannKind has sought partnership deals using their product. This would make Technosphere probably the most reviewed delivery system in the history of medical development. Now twenty years for the product being reviewed, there has never been one meaningful partner secured that has led to a FDA-approved clinical trial.
As stated in my previous article, the Technosphere technology obviously has issues that have prevented other large pharmaceutical companies from using Technosphere. This lack of use by others hasn't prevented the massive growth in inhaled products coming onto the market, approved by the FDA.
As pointed out in my previous article, over the last four years there has been 1,350 active inhalation clinic trials. This fact alone proves that with all the patent claims made by MannKind about their inhalation technology, NOT one other company hasn't been stopped from infringing on MannKind's patents. Simply meaning, they are worthless patents, or at least patents that other drug development companies care 'one iota' about them.
The mere fact that MannKind makes great claims about their patents, the previously stated fact of growth in inhaled products, this massive growth hasn't and will not be impeded by all the patents MannKind claims they have for Technosphere.
Let me repeat one more time - Technosphere and the antiquated process that it entails in making a finished insulin product - Afrezza - involves massive mixing vats, a drug-wetting process, massive ovens to dry the products, and then throw in the excessive packaging requirements with the inhaler and numerous individual packets of various doses of the product. This makes Afrezza the most expensive insulin product on the market. Therefore, all the other major insulin marketing pharmaceutical companies will always be able to beat MannKind's cost of production. All MannKind's competitors are lowering their cost of product, and now we have the true believers thinking Saudi Arabia is going to be their white knight in shining armor. So let me remind those who believe this scenario, throw these new issues into Afrezza being the most expensive insulin product. If Saudi Arabia should opt to cut a deal for Afrezza use in their country - MannKind or the 'partnership' would have to add the shipping cost of the product from Danbury - add on the additional cost of the special packaging that Saudi Arabia REQUIRES on all drugs marketed in their country with each separate item having Saudi special codes on each of them.
Look at the gross revenue numbers that MannKind is currently generating with Afrezza sales in the United States. Now look at the net revenue generated for the most expensive insulin on the market. And one will now think that Saudi Arabia will never agree to this price, add in the additional cost related just to Saudi Arabia, and the paltry net revenues in the United States will be totally exacerbated by the revenue being generated in Saudi Arabia.
One simple question - why would anyone expect a Saudi Arabia partnership to hand over $20,000,000 to MannKind in an upfront payment? The only thing MannKind could hope for is to find a wholesaler to take on distrusting Afrezza in Saudi Arabia. But once again that is the problem!
The United States spends 17.1 % of their GDP ($20,199.960 trillion) for medical care expenses. Saudi Arabia spends 4.7% of their GDP (708.796 billion) for medical care expenses. The reality of such comparisons, MannKind can't find a partner in the United States, they can't for a wholesaler willing to take on the distribution of Afrezza. But Saudi Arabia is 'chomping at the bit' to continue the 'next greatest' fool theory is going to save those invested in MannKind's stock? Not hardly!
Final Point:
In 2015, 2016, and 2017 the true believers were quick to state that the lack of refills wasn't important, the only thing that counted was the growth in new prescriptions. Now that we see new prescriptions are running less than half of the rate in those early years, now they've shifted their claim that it's only the refill data that counts. Apparently forgetting that refills are always predicated on new prescriptions that are then compounded to make a company profitable! That magic word that, in my opinion, MannKind will never see - profitability.
In the 3rd Quarter of 2015, Sanofi generated 6,667 prescriptions with Afrezza. With this final week of the 1st quarter of 2018, MannKind has achieved 5,098 prescriptions with their efforts. Go back three years and compare results for now - the 4th calendar year that MannKind has promised stellar results. This Friday, unless by some miracle, if MannKind doesn't show 1,569 prescriptions for the week, they have failed in their stated goal. Never forget - Sanofi opted to wipe their hands off Afrezza due to it being a lost cause. Why would MannKind think anything different? When the money runs out - the CEO can't expect free expense paid trips to Monaco!
Conclusion:
It has always been my hope and desire that Afrezza will remain available for those patients that need options for treating their medical condition. Afrezza is insulin, and for decades we have known that insulin is beneficial for treating diabetes. The simple issues as they relate to Afrezza - with its cost and efficacy issues, where even MannKind executives have stated exist, can Afrezza ever turn a profit for MannKind?
Though I disagree with some of Spencer Osborne's positions in his latest article, going forward I would suggest all investors should pay attention to his detailed charts, graphs and projections. As always, they offer valid information that helps one doing due diligence on the involved company.
Good luck with your future investing decisions!
This article was written by
I'm retired from a near 40 year career in the publishing industry working with an international publishing company. I obtained the position of Vice President and I led the sales efforts in the two largest markets in the textbook industry -California and Texas. My investing experience is over a span of 40 years.Luckily with more winners than losers! My hobbies are traveling , reading good books(non-fiction)--and researching stocks that I have an interest. I teach a continuing education class at our local college each semester. I volunteer my time working in assisting several lawyers with their Child Protective Service cases.Drugs are destroying our society and family structure). Finally, I serve as a reviewer for a national literary prize given each year. No pay, but I get to keep the books and add to my ever growing library. Other than these activities---I'm just plain lazy!
Analyst's Disclosure: I/we have no positions in any stocks mentioned, and no plans to initiate any positions within the next 72 hours. I wrote this article myself, and it expresses my own opinions. I am not receiving compensation for it (other than from Seeking Alpha). I have no business relationship with any company whose stock is mentioned in this article.
Seeking Alpha's Disclosure: Past performance is no guarantee of future results. No recommendation or advice is being given as to whether any investment is suitable for a particular investor. Any views or opinions expressed above may not reflect those of Seeking Alpha as a whole. Seeking Alpha is not a licensed securities dealer, broker or US investment adviser or investment bank. Our analysts are third party authors that include both professional investors and individual investors who may not be licensed or certified by any institute or regulatory body.