BioSci Research On Geron (Part II): Evaluating The Hidden Value Of The Myelofibrosis Franchise
Summary
Lead molecule Imetelstat is potentially a novel cancer treatment gearing to inhibit the enzyme telomerase. The myelofibrosis ("MF") program has a very good chance of delivering robust clinical outcomes.
Johnson & Johnson is most likely to extend the partnership due to the potential positive upcoming data results for MF.
Sales of Imetelstat for MF can rival that of Incyte Corporation's flagship Jakafi.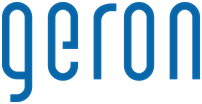 Focus on buying these companies when they are out of favor, that is when, either because of general market conditions or because the financial community at the moment has misconceptions of its true worth, the stock is selling at prices well under what it will be when its true merit is better understood. - The Father of Growth Investing (Philip Fisher)
Geron Corporation (NASDAQ:NASDAQ:GERN) is one of those stocks that investors either despise or adore. At the core of this stellar bioscience is the innovation of a unique approach to cancer treatment that, in and of itself, can service multiple blockbuster franchises that we'll later discuss. In this research, we'll explicate the robust prospects of the lead molecule (Imetelstat) as the potential treatment for MF. As follows, we'll briefly touch upon the company. Then, we'll go into details about the underlying science of telomeres, the disease MF, the current and potential treatment with Imetelstat, and the market as well as investment risk assessment.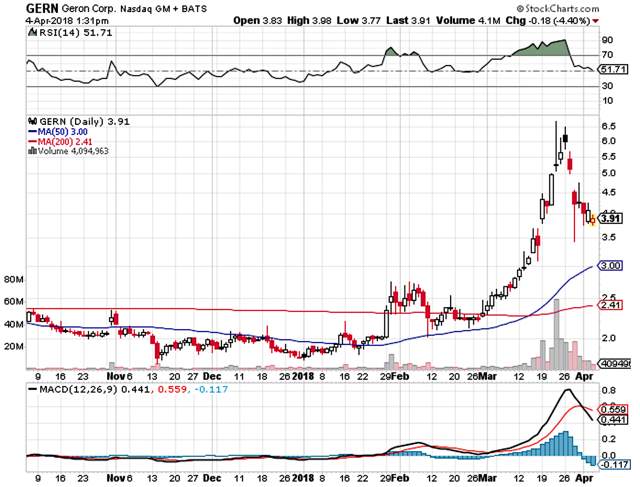 Figure 1: Geron Corporation stock chart. (Source: StockCharts)
Fundamental Analysis
Headquartered in Menlo Park, CA, Geron is focusing on the innovation and commercialization of a novel cancer treatment that harnesses the power to control the telomerase enzyme - a key regulator human chromosome length. Having a highly focused yet enriched pipeline (per figure 2), the company is developing a telomerase inhibitor coined Imetelstat in two franchises: myelofibrosis ("MF") and myelodysplastic syndromes ("MDS"). MF and MDS segments are currently being in the phase 2 (IMbrak) study and the phase 2/3 (IMerge) trial.
The share price was decimated back in 2014 due to the clinical hold the FDA put in place. This is due to the concerns re the reversibility of liver toxicities. In response, Geron submitted additional data and got the hold removed. The new findings showed that liver toxicities were overly exaggerated and all patients were normalized. As follows, the agency recommended the firm to further develop Imetelstat for the more serious conditions (MF and MDS). Notably, physicians will prescribe the drug so long as the clinical benefits outweigh the risks.

Figure 2: Therapeutics pipeline. (Source: Geron)
Interestingly, Imetelstat has the tissue preference for the bone marrow as well as fatty tissues, because the side chain of Imetelstat has the palmitoyl lipid (fatty) group: the rule of Organic chemistry dictates that "like dissolve like." Another way of viewing this is that oil mixes with oil whereas water mixes with water. As the chromosomes reside inside the cell nucleus and that the cell membrane is made of lipid, it is ingenious that Geron innovator designed its side chain with the palmitoyl lipid to ensure cellular entry.
As mentioned, the lipid linker enabled the tissue specificity for those with high fats (the bone marrow), which limits the adverse effects and improves efficacy (over conventional chemotherapy). In the case of patients with a fatty liver, Imetelstat can accumulate there due to the fatty content (and that can cause toxicities due to cellular senescence). Notwithstanding, this is reversible due to the competitive (reversible) binding of Imetelstat, as was discussed in the prior research. It is worthwhile to reiterate that so long as the clinical benefits outweigh its risks, the drug should be approved.
Imetelstat asides, there are many different types of blood cells in the bone marrow. These cells originated from different progenitor lineages that, in and of itself, came from the common stem cells. Red blood cells ("RBCs") are responsible for the transport of oxygen and carbon dioxide. White blood cells ("WBCs") are in charge of defending against cancer and foreign invaders. Platelets are used for wound clotting. Blood cancers are classified based on the cell lineages that those cancers originated. Different blood cancers and diseases are due to malignancy of different progenitor (precursor) cells (as depicted in figure 6). We noted in the previous article,
Having defects in the lymphoid lineage (WBCs like B or T cells), some lymphoblastic or lymphocytic cancers include acute lymphoblastic leukemia, chronic lymphocytic leukemia, lymphomas and multiple myeloma. Conversely, myelogenous or myeloid cancers took root in the malignant precursors to RBCs, platelets, and WBCs (granulocytes). Examples of myelogenous cancers are acute myelogenous leukemia ("AML"), chronic myelogenous leukemia, myelodysplastic syndromes ("MDS") and the myeloproliferative neoplasms, such as essential thrombocythemia ("ET"), polycythemia vera, and myelofibrosis ("MF"). Of note, we are most interested in MF and MDS, as Imetelstat is currently being investigated for those conditions.
Figure 3: Blood disorders (Source: Geron)
As the cancer due to malignant precursors cells in the bone marrow that makes collagen and reticulin fibers, MF causes an overabundant production of those molecules that they cramped up the bone marrow, thereby preventing the normal blood production in the marrow itself. As a result, marrow scarring and fibrosis ensued. Consequently, the body shifted blood production in other organs like the spleen and liver, thus causing the signs and symptoms of liver and spleen enlargement (hepatomegaly and splenomegaly). Other symptoms include night sweats, fatigue, severe itching, fever, as well as abdominal and bone pain. Due to the homeostatic nature of blood production, patients with MF can have an abnormally low or high number of RBCs, WBCs, or platelets in circulation. Of note, there are also an abnormally high number of immature cells in the blood or BM (as the body tries to ramp up production not only in the spleen but the marrow itself). The high number of immature cells in the BM is due to the body trying to normalize the low mature blood cell by ramping up more production.
Accordingly, MF is categorized into different types. Primary MF ("PMF") arises on its own. Nevertheless, the other two types arise from the progression of myeloproliferative neoplasms: post-ET-MF and post-PV-MF. Despite the different types, all MFs have similar symptoms (and are subjected to the same treatment).
The key treatment for MF is a transplant (allogeneic hematopoietic cell transplantation, HCT) that can cure the disease. Be that as it may, most patients are not suitable candidates for a transplant. Therefore, they have to resort to other treatment options which are geared at alleviating symptoms. Splenectomy can be considered in selected patients with a painfully enlarged spleen, anemia, other refractory cytopenias, and/or severe degrees of portal hypertension. The procedure has high operative risks of complication and death. Radiation therapy can help control symptoms due to foci of extramedullary hematopoiesis, focal areas of bone pain due to myeloid sarcoma or periostitis, and whole-lung treatment for pulmonary hypertension. The choice of therapy for patients with relapsed or refractory PMF should take into consideration prior therapies, the quality and duration of response to prior therapy, the severity of symptoms, and the patient's performance status. All that being said, the need for improved treatment of MF is quite robust.
Under the collaborative partnership with the Johnson & Johnson (NYSE:JNJ) subsidiary (Janssen Research & Development), Geron is conducting a phase 2 (IMbark) study for the MF franchise (as shown in figure 4). As a randomized, single-arm, and multi-center study, the trial is evaluating the efficacy and safety of two different Imetelstat dosages in patients suffering from intermediate-2 or high-risk MF (and were previously treated with a Janus Kinase, ie. "JAK", inhibitor). Per protocol, there are three phases, including screening, treatment, and follow-up. Patients received infusions of the said drug in either 9.4mg/kg or 4.7mg/kg for Arm 1 and 2, respectively. The treatment is ongoing for every 3-week (until disease progression, unacceptable toxicity, or study completion). The co-primary objective is to assess the spleen as well as symptom response rates. The secondary endpoints include complete remission ("CR"), partial remission ("PR"), clinical improvement ("CI"), anemia response, duration of response, and overall survival ("OS").
Figure 4: IMBark study design (Source: Geron)
The first patient was dosed in Sep. 2015. In the subsequent year, the enrollment was completed, as the planned internal review data revealed that the number of patients was adequate for primary analysis. Patients already enrolled in Arm 1 to continue receiving the same treatment. Arm 2 may continue their current low dosage or up it to be the same as Arm 1. Of note, the estimated primary completion date is May 4, 2018, while the anticipated study completion date is June 12 next year.
Final Remarks
As explicated, the MF franchise is the hidden gem in this pipeline. And, JNJ will determine whether to extend their collaborative partnership with Geron at the end of Q2 (or sometimes in early Q3). If the IMbark data proved positive, it is highly likely that JNJ will secure this potential blockbuster drug, Imetelstat (a medicine in its own class with stellar efficacy based on early clinical outcomes). Of note, there is a favorable chance that the IMbark will post positive data. If the results are positive (and we'll know for sure in a few months), the stock can galvanize over 100%. On the other hand, the shares can tumble over 80% if the data is negative. The reason for such divergence is that Geron is a binary bioscience at this point in its lifecycle. Hence, the aforesaid catalysts either "make or break" for the company. Of note, there is a higher-level intelligence published in advanced and exclusively for subscribers of Integrated BioSci Investing. In the aforesaid research, we elucidated this research in much greater details with specific data forecasting.
Author's Notes: We're honored that you took the time to read our market intelligence. Founded by Dr. Hung Tran, MD, MS, CNPR, (in collaborations with Analyst Vu, and other PhDs), Integrated BioSci Investing ("IBI") is delivering stellar returns. To name a few, Nektar, Spectrum, Atara, and Kite procured over 441%, 107%, 166%, and 83% profits, respectively. Our secret sauce is extreme due diligence with expert data analysis. The service features a once-weekly exclusive Alpha-Intelligence article, daily analysis/consulting, and model portfolios. Subscribe to our marketplace now to lock in the current price and save money for the future.
This article was written by
The #1 Biotech Service for Growth Investing and Catalyst Power Trading
As an astute devotee of Warren Buffet, Ben Graham, Phillip Fisher, Sir John Templeton, and Peter Lynch, Dr. Harvey devoured any resources/books on these gurus to learn their craft for over two decades. In the process, he refined their investment approaches specifically to biotech and founded Integrated BioSci Investing: The Number #1 Biotech Service for Long-Term Growth Investing and Power Catalyst Trading. 

Since inception, our flagship portfolio has delivered over 31.23% annual average (i.e. 187.39% for roughly six years). As you can appreciate, we're adept at assisting and serving institutional/retail investors/traders who are looking for alpha. Dividend investors wanting to boost your return can also benefit greatly from our investment research. We currently have over 20 docs in our service for us to tap into their clinical insight for your gains.

Check out some of our binary event forecasts that lead to meteoric gain like the 359% single-day pop from Madrigal Pharmaceuticals (MDGL)'s NASH data release. During his training at the world-renown Columbia University, Harvey Tran, M.D., M.S., developed a passion/edge for analyzing the intricacies of various preclinical/clinical studies, biostatistics, and science/medicine. Importantly, it allowed the physician-scientist Harvey to realize the internal working of various therapeutic in-development that the market tends to overlook.

In recent years, Dr. Harvey founded and led two healthcare roll-up companies. The endeavor helped him gain deep insight into the inner working of a corporate board. His experience as a consultant to common/professional investors and institutions gave him a huge advantage in biotech analysis. The combination of elite training and a passion for biotech provided Dr. Harvey with an aptitude for delivering highly accurate clinical data forecasting that is crucial to picking winning biotech investments for you.

Follow us for the latest research. And, take our FREE 2-week trial to Integrated BioSci Investing to start your winning process now!

Check out Dr. Harvey's LinkTree for his complete experience. You can make your one good decision a year as Mr. Buffett recommended by checking out  Integrated BioSci Investing!
Analyst's Disclosure: I/we have no positions in any stocks mentioned, and no plans to initiate any positions within the next 72 hours. I wrote this article myself, and it expresses my own opinions. I am not receiving compensation for it (other than from Seeking Alpha). I have no business relationship with any company whose stock is mentioned in this article.

I like to inform our readers of Seeking Alpha's recent policy change, in which the company implemented the paywall (not only to my articles but to all articles that are published over 10-day). This is in place, as the company is, after all, a business. And, the revenues from ads are not adequate to support the high-quality research that the company is providing. If you are a REAL TIME FOLLOWER, you will be notified immediately of our new research for you to continue to benefit from our due diligence. You can also gain access to all of my old articles and much more by taking the 2-week FREE trial of my marketplace, Integrated BioSci Investing.
Seeking Alpha's Disclosure: Past performance is no guarantee of future results. No recommendation or advice is being given as to whether any investment is suitable for a particular investor. Any views or opinions expressed above may not reflect those of Seeking Alpha as a whole. Seeking Alpha is not a licensed securities dealer, broker or US investment adviser or investment bank. Our analysts are third party authors that include both professional investors and individual investors who may not be licensed or certified by any institute or regulatory body.