Everything You Need To Know About The Possible Coming Trade War
Apr. 08, 2018 3:00 PM ET
SPDR® S&P 500 ETF Trust (SPY), QQQ, DIA, IWM, VOO, SH, SDS, TZA, TNA, IVV, SSO, TQQQ, SPXU, UPRO, SPXL, RSP, SQQQ, SPXS, PSQ, VFINX, QID, QLD, UDOW, DOG, DXD, UWM, SDOW, DDM, TWM, URTY, RWM, EPS, SRTY, VTWO, QQQE, QQEW, BXUB, SPLX, SPSM, SPUU, QQXT, BXUC, SFLA-OLD, SPDN, SPXE, SPXT, EDOW, OTPIX, PPSC, PPLC, SMLL, UDPIX, SPXV, RYARX, SPXN, DMRL, YPS, SCAP, USMC, OMFS, RYRSX
491 Comments
Summary
Fears of a trade war between China and the US continue to rise as President Trump announces potential plans to impose an additional $100 billion in tariffs on Chinese imports.
This is just after China responded to an earlier round of $50 billion in tariffs with $50 billion of its own retaliatory tariffs.
However, the world is a far more complicated place than most people realize. In this case, there are several reasons why Trump is both right and wrong on trade.
That includes China's theft of intellectual property and its deeply troubling China 2025 initiative which is likely itself a violation of international trade law.
That being said, there are far better and less risky alternatives to the administration's current tactics, including the WTO where the US has almost never lost a case against China.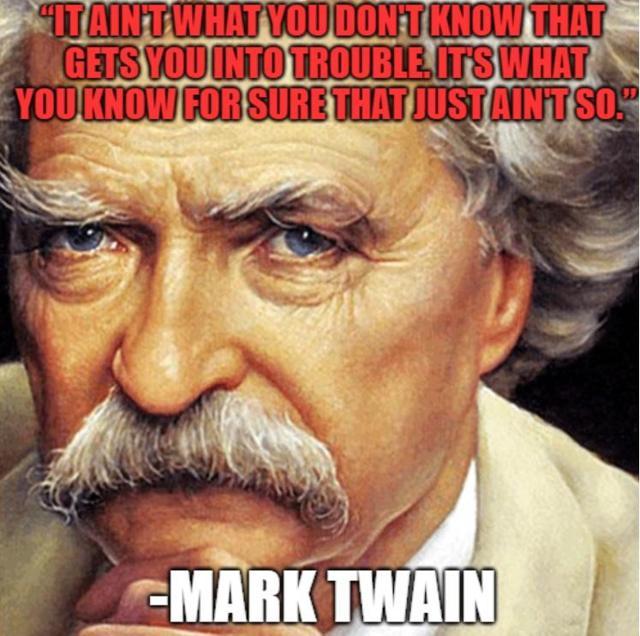 (Source: imgflip)
I've written extensively about why trade wars are terrible for the economies of all parties involved. I've also explained in detail why the market is freaking out over the prospects of a major one between the two largest economies on earth.
Well, the current trade spat has continued to escalate in a tit for tat exchange:
US imposed tariffs on Chinese solar panels and washing machines.
US imposed 25% and 10% tariffs on steel and aluminum, respectively

before temporarily exempting almost everyone, except for Russia, China, and Japan.

US imposed $50 billion of tariffs on Chinese imports, covering 1,300 products.
China retaliated with $3 billion in tariffs against 128 US products, (due to steel tariffs).
China retaliated with $50 billion in tariffs against 106 US products, especially US agricultural imports that come from states Trump won.
Now the President has kicked things up a notch by announcing:
"Rather than remedy its misconduct, China has chosen to harm our farmers and manufacturers. In light of China's unfair retaliation, I have instructed the US Trade Representative to consider whether $100 billion of additional tariffs would be appropriate ... and, if so, to identify the products upon which to impose such tariffs." -President Trump
The reaction from China was swift:
We will immediately fight back with a major response...We have no other choice...We feel America is very arrogant. They have taken a wrong action. The result is that they will hurt themselves. If they release the list of $100 billion tariffs, China is prepared. And will not hesitate." -China Ministry of Commerce
Previously, the market had recovered from its earlier trade related drops to calming reports that the US and China had begun negotiations over intellectual property protection and greater access to China's market for US companies. In addition, National Economic Council Director Larry Kudlow assured investors on Wednesday that a trade war was unlikely.
However, now Mr. Kudlow admits that, "They (negotiations) have not really begun yet... China's response to our complaints ... has been unsatisfactory."
And then on Friday, Treasury Secretary Mnuchin sent the market (NYSEARCA:SPY) (NYSEARCA:DIA) (NASDAQ:QQQ) diving at the close with this nugget:
"Our objective is still not to be in a trade war with China... I'm cautiously optimistic that we will be able to work this out... but there is the potential of a trade war." - Treasury Secretary Steven Mnuchin
On Friday, the market's 2.2% decline gave back the previous two days' rallies, resulting in continued volatility that has many investors fretting over what's going to happen in the coming months.
So let's take a look at the escalating trade battle to see what it's really about, how bad it could get, and how likely it is to happen. Most surprisingly of all, discover why president Trump is both right and wrong on trade, and why this deeply risky game of brinksmanship might potentially work out in America's favor.
China Has Been Violating Global Trade Laws For Years And Plans To Get Even Worse
The initial round of $50 billion in tariffs was supposedly to punish China for its intellectual property theft, such as patent violations. In addition, China has long been criticized for requiring US companies operating in China to set up joint ventures with Chinese firms and share their technology.
According to the Commission For The Theft Of American Intellectual Property, the annual cost to the US economy of Chinese IP theft, in all its forms, is between $225 billion and $600 billion. That is in line with a separate seven-month investigation conducted by the US trade department.
Even China's Supreme Court has admitted that Chinese IP law is in drastic need of strengthening. And China's Ministry of Commerce has already launched a campaign to cut down on such IP thefts. However, there are troubling signs that China's investments in future technology are likely to mean such efforts are far below what is actually necessary.
That's because in 2015, Chinese Premier Li Keqiang announced the "Made in China 2025" initiative. That's a bold plan to spur the "4th industrial revolution" by making China almost completely self sufficient in the advanced technologies of tomorrow. These include:
Next-generation information technology, including cybersecurity
High-end robotics
Aerospace equipment, (including space tech)
Ocean engineering equipment and hi-tech ships
Advanced railway equipment
Energy-saving and new energy vehicles (electric cars)
Clean energy technology
Agricultural machinery
New materials, which include materials like graphene and nano materials
Biomedicine and high-performance medical devices, including development of advanced chemicals and medical equipment
The plan calls for China to be self sufficient in components for these technologies by 2020, and the basic materials for them by 2025.
Now don't get me wrong, I'm not saying that it isn't right or smart that China is pursuing these technologies or planning on investing $300 billion in them by 2025. However, the plan also calls for Chinese industries to possess 80% domestic market share in these technologies.
In other words, Made In China 2025, as currently set up, is a clear violation of international trade laws under the World Trade Organization that China joined on December 11th, 2001. Imagine if the US were to declare that US firms had to have 80% market share in anything? China would rightly claim protectionism and go running to the WTO to file a claim against us.
Right Issue, Wrong Tactics
The WTO is a global multilateral trade organization consisting of 164 countries. Each member state agrees to follow the legal ground-rules for international commerce. If a country violates these rules, such as by demanding 80% domestic market share for home grown companies, then the WTO is where countries basically take them to court. The dispute process usually lasts 12 to 15 months, depending on whether or not it's appealed.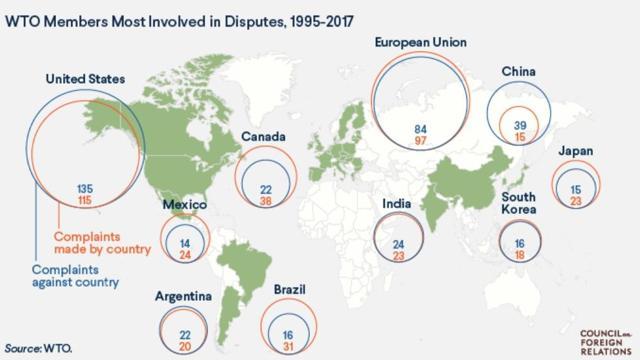 Any disputes are settled by a panel of rotating judges. If a country is found to be breaking international trade law, it must immediately cease or the aggrieved state is allowed to impose countervailing duties or tariffs against it (trade remedies).
Now, Trump isn't a fan of the WTO.
The WTO, World Trade Organization, was set up for the benefit for everybody but us. They have taken advantage of this country like you wouldn't believe. And I say to my people, you tell them, like as an example, we lose the lawsuits, almost all of the lawsuits in the WTO — within the WTO. Because we have fewer judges than other countries. It's set up as you can't win. In other words, the panels are set up so that we don't have majorities. It was set up for the benefit of taking advantage of the United States." -President Trump
The Trump administration has claimed the US can't get a fair hearing at the WTO due to an anti-US bias. As US Trade Representative Robert Lighthizer has pointed out, the US has lost most of the cases brought against it at the WTO.
However, as Simon Lester of the Cato Institute points out, "governments don't bring WTO complaints unless they are pretty sure they will win." Which is why 90% of the time when a country brings a case it wins. In fact, according to a study of WTO case outcomes by the Herbert A. Stiefel Center for Trade Policy Studies, the US has lost 89% of cases brought against it. But it also won 91% of cases it brought against others. And as for China? President Obama alone filed 16 claims against China (on average one every six months) at the WTO and won every single time.
In addition, Trump has won in the WTO five times since taking office. And he's already filed a complaint with the WTO over Chinese IP theft! A case that Japan has joined us on no less. In fact, thanks to 105 cases the US has won at the WTO, there are 376 US trade remedy orders in effect against 42 countries including China.
In fact, the US filed a claim against Chinese aluminium subsidies back in 2017, a case that is still pending but is almost certain to come out in our favor. So why impose aluminium and steel tariffs on China before you win and then incur $3 billion in retaliatory tariffs as a result? And why on earth would you file a complaint over Chinese IP theft with the WTO and then immediately announce unilateral tariffs just as the process is getting underway?
While the WTO is far from perfect, and sometimes companies and industries lobby their governments to use it as a protectionist tool, ultimately it's the best international trade forum we have. If you break international trade law? You'll get brought in front of the WTO and likely lose. If you lose? Then you either stop breaking the rules or get tariffs against you, tariffs you have no right to retaliate against.
In other words, the case against Chinese IP theft is indeed very clear, as are cases against China's other regulations that limit US companies' access to China's markets. So take it before the WTO, win, and then either China will have to stop breaking the rules, or you can then throw on any appropriate amount of tariffs and China won't be able to retaliate against US companies.
If they do anyway? That's another violation so bring another case and win that one too. What if China just ignores all the rulings against it? Well, then it gets kicked out of the WTO and the rest of the world will end up shutting it out of the global trade market, devastating its economy. That's an outcome the Chinese would dare not risk.
That's why the WTO is the appropriate arena to bring the strong case against China's trade violations. Ones that the US would almost certainly win, and thus we could address serious grievances with no threat of a dangerous and destructive trade war.
Which is why I'm glad Trump filed a complaint with the WTO on this very issue, but am also deeply disappointed that he then immediately announced tariffs as well. It's like calling the police about a mugging, but then insisting on chasing down and beating up the mugger as well. Not only is it unnecessary, but it will get you thrown in jail along with the mugger, plus might get you shot in the process.
Wargaming The Worst Case Scenario Of A US/China Trade War
Some, including potentially President Trump, believe that China can't retaliate against new US tariffs much more. That's because China only imports $130 billion in US goods each year compared to $506 billion in exports to America. However, there are plenty of other ways China can retaliate against us.
First, it can match the dollar amount of tariffs. For example, if the US were to impose 25% tariffs on all of China's imports, that's $127 billion in taxes. China could then respond in kind with $127 billion in tariffs on $130 billion in US exports, meaning essentially a 100% tariff on all US goods sold in China.
Another major weapon in China's arsenal is its near de-facto monopoly on rare earth metals/minerals such as: dysprosium, neodymium, gadolinium, and ytterbium. These are used in all manner of high-tech products including:
smartphones
motors (including in electric cars)
hard drives
wind turbines
military radar
smart bombs
laser guidance systems
The US is 100% dependent on China for imports of these rare earth metals. Ironically enough, that's because of environmental regulations that made it too costly to mine and process these metals domestically. They are actually found in the US in abundance.
And it's not just the US that's at China's mercy when it comes to these metals. Last year, the total sales of these metals came to about $3 billion. However, they wound up in $7 trillion worth of high tech goods. But there is good news. After China began imposing export quotas on rare earth metals the US, Japan and other countries went to the WTO and won against China. That forced China to abandon its rare earth metal quotas.
But if the US imposes unilateral tariffs without WTO sanction? Then those protections no longer apply. Or to put another way, if America chooses to pursue vigilante justice outside the international trade legal system, then it might get shot or stabbed in a street brawl it insists on having. All while the court case it's likely to win is pending.
Again, I'm not saying that China is blameless or didn't start this fight with its blatant and unacceptable IP theft. This is 100% a fight that needs to happen. But it needs to happen within the existing legal system that has already proven to be effective at forcing China to comply with international laws it's previously agreed to.
Then of course, there's the potential damage to the US economy if we get into a full on trade war. One in which tariffs against all Chinese/US imports/exports go into effect.
Worst Case Trade War Scenario
| | | | | |
| --- | --- | --- | --- | --- |
| Impact | Cost To US Economy | % Decrease In Real GDP Growth | Increase In Inflation | Core PCE |
| Higher US Prices | $127 billion | 0% | 0.7% | |
| Lost US Goods & Service Export Revenue | $177 billion | 1.0% | 0% | |
| Total | $257 billion | 1.0% | 0.7% | 2.2% |
(Sources: thebalance.com, CNN, Marketplace, Bureau of Economic Analysis, US International Trade Commission)
Specifically, if the US ends up imposing 25% tariffs on all Chinese imports, that will mean $127 billion in higher prices, and inflation will rise 0.7%. China could potentially reduce US goods and service imports by up to $177 billion reducing US GDP by about 1%.
The higher inflation would likely cause long-term interest rates to rise as Treasury bonds sell off. The Fed would like also have to raise rates faster and higher than previously planned, which could invert the yield curve and trigger a recession.
But there is one reason why I'm confident that we're not actually headed for a trade war.
Is Trump Crazy Like A Fox?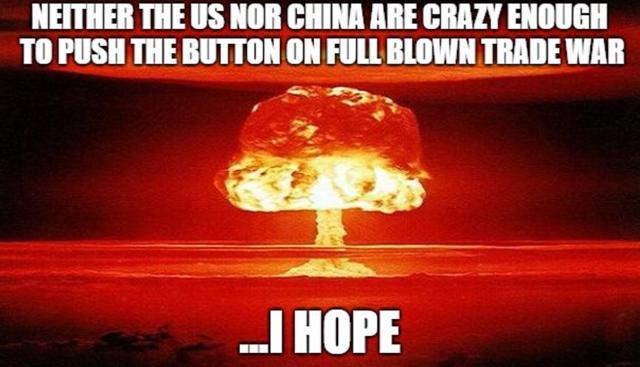 (Source: imgflip)
Ironically enough, the more tariffs Trump threatens against China, the less afraid I am that any of them will ever be enacted. That's because a tariff isn't something the President announces in a tweet and that immediately goes into effect. There is actually a very long time line for tariffs.
Trump signs tariff order under section 301 of the US Trade Act of 1974.
US Trade Representative Robert Lighthizer has two weeks to put together a list of tariffed goods.
There is then a 30-day comment period for US companies to provide input.
Then the US government has at least 180 days in which to decide whether or not to actually enact tariffs.
In other words, from signing a tariff there is a potentially 7.5 month (or longer) cool down period in which trade negotiations can take place. If a deal is reached, then no tariffs ever actually go into effect.
Now, it's certainly possible that Trump, who has been a critic of US trade policies for over 30 years, could make good on these tariff threats. After all, if he truly believes trade wars are "good and easy to win", then he might think that the US will actually benefit from a full blown trade war with China.
However, note that so far Trump's hard line approach to trade has only been used as negotiating tactics. The steel and aluminium tariffs? Everyone but China and Russia are exempt, at least through May 1st. Pulling out of NAFTA? Canadian Prime Minister Justin Trudeau now says that a final agreement is very close and would represent a "win-win-win" scenario for Canada, Mexico, and the US. In fact, a final deal on the NAFTA renegotiation might come as early as next week.
So what do I make of Trump's apparent desire to ratchet up the tariff threats on China? Simply that I believe he's pursuing a "Nixon goes to China" moment. That's a reference to President Richard Nixon's unprecedented 1972 visit to China that ultimately cleared the path for China to enter the modern global economy and set that country on its decades long path to prosperity.
Or to put another way, Trump might feel that only he has the anti-trade bona fides to make good deals when it comes to US trade relations. So forget the WTO and its relatively slow moving legal proceedings, Trump is a man of action and the "deal maker in chief"! Or at least that's how I hope he sees himself.
If so, then he might figure that ratcheting up the stakes with China to the point where a failure to reach an acceptable deal that addresses China's limited market access to US companies and IP theft becomes unthinkable for both sides.
Or to put another way, if the US and USSR were in a standoff where the worst case scenario was each side loses one city to a nuclear exchange, then the risks would be far higher than if the stakes are every city each side has. In fact, during the cold war, some hawks believed that a limited nuclear exchange with the USSR was something the US could win, and should in fact pursue. But a full blown nuclear exchange in which each side levels all of the other's cities? Well, that was sheer madness that neither side could seriously contemplate trying.
The same applies to a worst case US/China trade war. The effects on the US economy would be potentially catastrophic, with a loss of 1% of GDP at the minimum, and potentially a full blown recession caused by rising interest rates and a yield curve inversion.
Meanwhile, China could potentially face a hit to its economy of as much as 4.2%. To put that in context, last year, China's economy grew 6.9% and so a full blown trade war might cut that to 2.7%. Keep in mind that no less than Chinese President Xi Jinping has said that China needs at least 6.5% GDP growth to remain stable politically and socially.
Don't get me wrong, I'm not a fan of mutually assured destruction or MAD. And I'm glad that Trump has taken the very real and valid US complaints against China's indefensible trade violations to the WTO. However, ultimately, the more bellicose his threats about unilateral tariffs become, the less I fear that he's going to make good on them.
When the fate of the largest two economies on earth is on the line, I expect that neither side will ultimately take the leap into the abyss that would be a full on trade war.
Bottom Line: The Risks Are Real And Rising, But Things Aren't Likely To End In A Trade War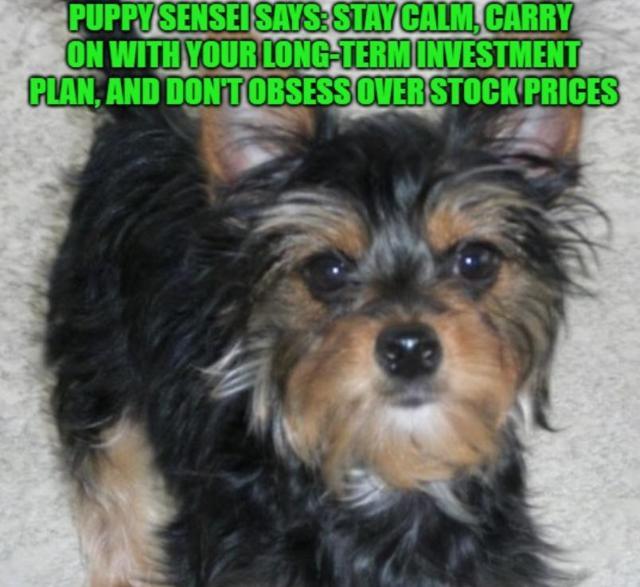 (Source: imgflip)
The global economy, including trade, is a complex beast. Things are seldom as cut and dry as they initially appear, or politicians and investors make them out to be. The reality of this latest trade dispute is that China has indeed been violating international trade and patent law for many years. And its current plans for becoming self sufficient in advanced technology, while admirable in its own right, as it's currently designed, is likely a further violation of international trade law.
That means that confronting China on these important matters is indeed the right thing to do. However, the approach the administration is taking, of unilaterally risking a large scale trade war, is the wrong tactic to take. Given the overwhelming evidence against China, it's almost certain that our complaint before the World Trade Organization will result in a favorable outcome for the US.
That being said, I'm still optimistic that a trade war can be averted. Simply because, as the stakes get higher and the potential damage to both the US and China grows larger, neither side can afford to fail to come to some long-term agreement.
However, I also can't ignore the potential that President Trump, long a critic of free trade, might truly believe that making good on these escalating threats is in the best interest of the country. In that case, these threatened tariffs might actually go into effect, with immensely negative consequences for the economies of both countries.
That's why, when it comes to my own portfolio, I'm hoping for the best, but planning (and investing) for the worst. That doesn't mean avoiding the market entirely, because there are still plenty of high quality dividend growth stocks trading at attractive prices. However, it does mean that I'm accelerating my de-risking plan to construct a bunker portfolio that can withstand any worst case scenario that might be coming.

This article was written by
Maximize your income with the world's highest-quality dividend investments
Adam Galas is a co-founder of Wide Moat Research ("WMR"), a subscription-based publisher of financial information, serving over 5,000 investors around the world. WMR has a team of experienced multi-disciplined analysts covering all dividend categories, including REITs, MLPs, BDCs, and traditional C-Corps.
The WMR brands include: (1) The Intelligent REIT Investor (newsletter), (2) The Intelligent Dividend Investor (newsletter), (3) iREIT on Alpha (Seeking Alpha), and (4) The Dividend Kings (Seeking Alpha).
I'm a proud Army veteran and have seven years of experience as an analyst/investment writer for Dividend Kings, iREIT, The Intelligent Dividend Investor, The Motley Fool, Simply Safe Dividends, Seeking Alpha, and the Adam Mesh Trading Group. I'm proud to be one of the founders of The Dividend Kings, joining forces with Brad Thomas, Chuck Carnevale, and other leading income writers to offer the best premium service on Seeking Alpha's Market Place.
My goal is to help all people learn how to harness the awesome power of dividend growth investing to achieve their financial dreams and enrich their lives.

With 24 years of investing experience, I've learned what works and more importantly, what doesn't, when it comes to building long-term wealth and safe and dependable income streams in all economic and market conditions.
Analyst's Disclosure: I/we have no positions in any stocks mentioned, and no plans to initiate any positions within the next 72 hours. I wrote this article myself, and it expresses my own opinions. I am not receiving compensation for it (other than from Seeking Alpha). I have no business relationship with any company whose stock is mentioned in this article.
Seeking Alpha's Disclosure: Past performance is no guarantee of future results. No recommendation or advice is being given as to whether any investment is suitable for a particular investor. Any views or opinions expressed above may not reflect those of Seeking Alpha as a whole. Seeking Alpha is not a licensed securities dealer, broker or US investment adviser or investment bank. Our analysts are third party authors that include both professional investors and individual investors who may not be licensed or certified by any institute or regulatory body.