By Chris Aylott
Is no industry safe from the ravages of Apple? (NASDAQ:AAPL) First Apple China went headhunting in the car industry, now the sheer bulk of new iPads crossing the Pacific is raising world shipping prices.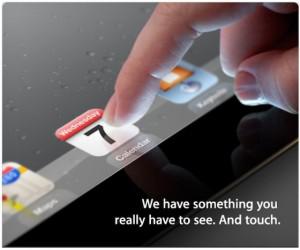 Wouldn't it almost be simpler to ship America to the iPads?
Shipping representatives who don't work for the world's most valuable company have been complaining that they can't get their products onto boats leaving China for the United States. The MacRumors blog reports hearing from one representative who has been "scrambling" to find space for his company's shipments, with shipping rates rising 20% in just one week.
AppleInsider has received similar reports about the air freight shipper DHL, where there has been a "big change" in shipping costs from the Far East.
Presumably this is a blip in the system, a nice windfall for shippers that will have little effect on their fortunes in the long run. But with the Baltic Dry Index still on the low side and too much tonnage in the water, you have to wonder: just how many containers of tablets and Apple TVs did Apple have to ship to produce this effect?
We'll find out more March 7, when Apple unleashes its latest products upon the world.
In the meantime, investors expecting good results from world shipping iPad madness should keep an eye on the Guggenheim Shipping ETF (NYSEARCA:SEA).