Omeros Corporation: Elucidating Formulary Expansion At The VA
Summary
Omnibus bill was passed to extend the reimbursement rate for Omidria. Omidria recently gained placement at the Veteran Affairs National Formulary to boost for the significant sales increase.
Credit facility amendment to deepen the cash position for further pipeline innovation.
Crown Jewel (OMS-721) is advancing aggressively with the earliest data reporting for the lupus nephritis franchise in December this year.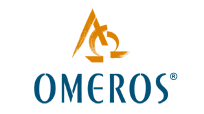 Live within your income and save so that you can invest. Learn what you need to learn. - Charlie Munger
Subsequent to the tumultuous trading due to the concerns re the Center for Medicare and Medicaid Services ("CMS") pass-through expiration of Omidria, Omeros Corporation (NASDAQ:NASDAQ:OMER) is witnessing the light at the end of the tunnel. Several months prior, the stock traded as high as $27.09. Nevertheless, it lost most value in the past three months, as shares depreciated over 25%. As alluded, Omeros has been on a rallied lately with 34% appreciation in the past 4-week. Accordingly, the renewed optimism is backed by various catalyst in developments. In this research, we'll elucidate the latest event - Omidria's addition to the Veteran Administration ("VA") formulary - and to reaffirm the overall investing thesis in this highly promising grower.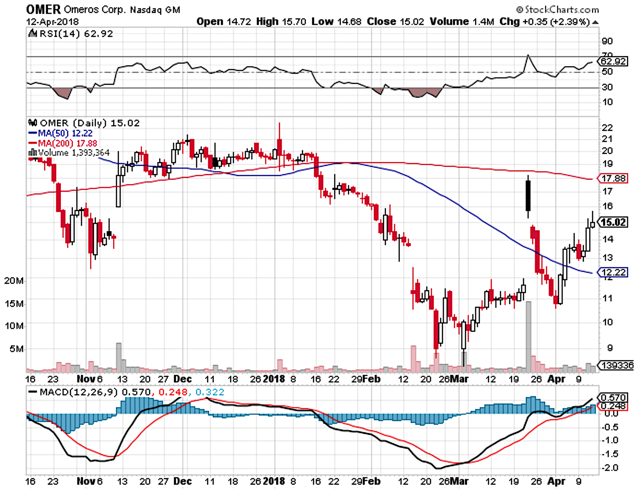 Figure 1: Omeros stock chart. (Source: StockCharts).
Fundamental Analysis
Operating out of Seattle WA, Omeros is focused on the innovation and launch of medicines to manage inflammation, complement-mediated diseases, and central nervous system disorder (as presented in figure 2). We noted in the previous research,
Omidria (phenylephrine and ketorolac 1%/0.3%) is an approved medicine to maintain pupil size during cataract surgery and to reduce postoperative pain. There was a recent controversy that Omeros will falter due to the loss of the pass-through status that, in and of itself, enables surgeons to charge $492 (on top of the $992 standard reimbursement for the said procedure). Consequently, the stock lost roughly half of its value due to such concerns. Shareholders who did not sell out have been enjoying a drastic comeback. As alluded, the underlying catalyst for the share price appreciation is the approval of the Omnibus bill that granted the two-year extension of the pass-through status reimbursement for Omidria by CMS.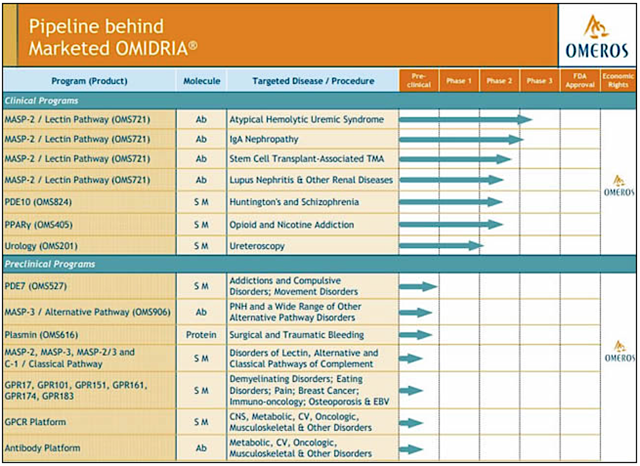 Figure 2: Therapeutic pipeline (Source: Omeros).
Asides from the Omnibus bill catalyst, Omeros recent amended the credit facilitywith its lender - a healthcare-focused investment firm ("CRG LP"). The new terms enabled Omeros to borrow $45M (on or before May 20 this year). Moreover, the changes lowered the loan requirements that are applicable to 2019 and beyond. In specific, the minimum market cap was reduced from 6.4X to 3.0X the total loans outstanding. Furthermore, the amendment allowed Omeros to issue warrants to CRG (exercisable for 200K common shares up to 5-year) at $23 per share - a 70% premium to than the closing price on April 06, 2018. Hence, this signifies that the true (or intrinsic) value of Omeros is much higher than current valuation.

Figure 3: Omidria (Source:Omidria.com)
As mentioned, Omeros announced that Omidria was recently added to the VA National Formulary - a listing of drugs and supplies that must be available at all VA-associated facilities for the benefits of U.S. military veterans. Consequently, the drug is now available immediately to countless vets. And, the facilities within the VA - America's largest integrated healthcare system - can purchase the said drug directly through wholesale channels.
What enabled Omiria to be added to the formulary was the stellar efficacy and safety data analysis. A review was made by stakeholders, which included data from publications in peer-reviewed journals - that support the overall benefits to harms, the reduction in damages associated with pupil-dilating devices, as well as post-op pain reduction and improved surgical outcomes.
In addition, the VA takes a cautiously optimistic approach and approved Omidria for the use in high-risk patients. Such patients include those having a history of panretinal photocoagulation, eyes trauma, pseudoexfoliation, peripheral iridotomy, the alpha-1 antagonist as well as pilocarpine use. Patients receiving the tonic intraocular lens are also considered high-risk. Interestingly, most vets fit into the aforesaid category and are able to receive Omidria.
It's estimated that roughly 65K to 80K cataract surgeries are performed in the VA. Moreover, the VA hosts the largest medical education and training for our healthcare system: most U.S.-trained physicians received some form of training through the agency. Enthused with the recent development, Dr. Gregory Demopulos (CEO and Chairman) commented,
We are pleased that the VA is allowing veterans access to Omidria, and we appreciate the opportunity to participate in their care. The VA is committed to providing high-quality treatments as evidenced by the use of innovative technologies in cataract surgery, including multifocal IOLs, femtosecond lasers and, now, Omidria. We also look forward to contributing to the training of ophthalmic surgery residents, allowing them to experience first-hand the benefits of Omidria.
Final Remarks
In all, there are multiple powerful catalysts to stimulate corporate growth. The pass-through status for Omidria reimbursement was extended via the Omnibus bill. Moreover, the credit facility was amended to provide the cash needed for further pipeline advancement. Furthermore, the placement on the VA National Formulary to boost annual revenues of Omidria by $35M for the aggregate figure of roughly $100M. Most importantly, the ongoing pipeline development of four OMS-721 franchises to deliver robust data and blockbuster sales that is highly likely to trump the $3B of Soliris.
Author's Notes: We're honored that you took the time to read our market intelligence. Founded by Dr. Hung Tran, MD, MS, CNPR, (in collaborations with Analyst Vu, and other PhDs), Integrated BioSci Investing ("IBI") is delivering stellar returns. To name a few, Nektar, Spectrum, Atara, and Kite procured over 451%, 166%, 201%, and 83% profits, respectively. Our secret sauce is extreme due diligence with expert data analysis. The service features a once-weekly exclusive Alpha-Intelligence article, daily analysis/consulting, and model portfolios. Subscribe to our marketplace now to lock in the current price and save money for the future.
This article was written by
The #1 Biotech Service for Growth Investing and Catalyst Power Trading
As an astute devotee of Warren Buffet, Ben Graham, Phillip Fisher, Sir John Templeton, and Peter Lynch, Dr. Harvey devoured any resources/books on these gurus to learn their craft for over two decades. In the process, he refined their investment approaches specifically to biotech and founded Integrated BioSci Investing: The Number #1 Biotech Service for Long-Term Growth Investing and Power Catalyst Trading. 

Since inception, our flagship portfolio has delivered over 31.23% annual average (i.e. 187.39% for roughly six years). As you can appreciate, we're adept at assisting and serving institutional/retail investors/traders who are looking for alpha. Dividend investors wanting to boost your return can also benefit greatly from our investment research. We currently have over 20 docs in our service for us to tap into their clinical insight for your gains.

Check out some of our binary event forecasts that lead to meteoric gain like the 359% single-day pop from Madrigal Pharmaceuticals (MDGL)'s NASH data release. During his training at the world-renown Columbia University, Harvey Tran, M.D., M.S., developed a passion/edge for analyzing the intricacies of various preclinical/clinical studies, biostatistics, and science/medicine. Importantly, it allowed the physician-scientist Harvey to realize the internal working of various therapeutic in-development that the market tends to overlook.

In recent years, Dr. Harvey founded and led two healthcare roll-up companies. The endeavor helped him gain deep insight into the inner working of a corporate board. His experience as a consultant to common/professional investors and institutions gave him a huge advantage in biotech analysis. The combination of elite training and a passion for biotech provided Dr. Harvey with an aptitude for delivering highly accurate clinical data forecasting that is crucial to picking winning biotech investments for you.

Follow us for the latest research. And, take our FREE 2-week trial to Integrated BioSci Investing to start your winning process now!

Check out Dr. Harvey's LinkTree for his complete experience. You can make your one good decision a year as Mr. Buffett recommended by checking out  Integrated BioSci Investing!
Analyst's Disclosure: I/we have no positions in any stocks mentioned, and no plans to initiate any positions within the next 72 hours. I wrote this article myself, and it expresses my own opinions. I am not receiving compensation for it (other than from Seeking Alpha). I have no business relationship with any company whose stock is mentioned in this article.

I like to inform our readers of Seeking Alpha's recent policy change, in which the company implemented the paywall (not only to my articles but to all articles that are published over 10-day). This is in place, as the company is, after all, a business. And, the revenues from ads are not adequate to support the high-quality research that the company is providing. If you are a REAL TIME FOLLOWER, you will be notified immediately of our new research for you to continue to benefit from our due diligence. You can also gain access to all of my old articles and much more by taking the 2-week FREE trial of my marketplace, Integrated BioSci Investing.
Seeking Alpha's Disclosure: Past performance is no guarantee of future results. No recommendation or advice is being given as to whether any investment is suitable for a particular investor. Any views or opinions expressed above may not reflect those of Seeking Alpha as a whole. Seeking Alpha is not a licensed securities dealer, broker or US investment adviser or investment bank. Our analysts are third party authors that include both professional investors and individual investors who may not be licensed or certified by any institute or regulatory body.