As a dividend investor, it's always fun to take a look at the up and coming Dividend Aristocrats of the approaching year (in this case 2019), as often times they are well known companies with familiar business models.
Although, even as an owner of the entire S&P 500 group of stocks (as most of us are) every so often I run across one that I've either forgotten about, never looked into, or have never heard of it altogether.
So, barring any catastrophic event within the companies, these five stocks listed below will soon become Dividend Aristocrats. All five stocks have experienced dividend increases each year since 1994, which makes 2019's potential dividend increase magic year number 25.
1. United Technologies (UTX)
United Technologies is a diversified industrial giant that has paid dividends each year since 1936.

Source
The company provides a variety of products and services to the global aerospace and building systems industries such as aircraft engines and elevators.
In addition, the company is currently working through the process to acquire Rockwell Collins, Inc. (COL), the aviation and communications behemoth that designs and manufactures airplane interiors as well as critical communication equipment.
Considering United Technologies' steady free cash flow generation, investment-grade credit rating and moderate payout ratio, I don't foresee the company experiencing trouble in continuing to increase its dividend through next year to make it onto the list.
2. Albemarle (ALB)
A spinoff from the Ethyl Corporation in 1994, the specialty chemicals conglomerate manufactures everything from lithium compounds used in batteries, to bromine and hydro-processing catalysts needed to refine oil.
The company's engineered chemicals are used in the consumer electronics, lubricants, construction and automotive industries, among others. Most interestingly in my opinion, is Albemarle's international exposure, with approximately 65% of revenue derived outside of North America in 2017, according to its Form 10-K (download here).
Albemarle's mixture of mature business segments have provided the company with consistent positive free cash flow which further supports the dividend's safety profile.
3. Essex Property Trust (ESS)
Structured as a REIT, Essex has ownership interests in 248 apartment communities located along the West Coast (Download Company Presentation here). Its rental business is attractive thanks to the high cost of home ownership and high incomes in these areas. In fact, I wrote a detailed article on the advantages of REITs who operate in these areas, (seen here).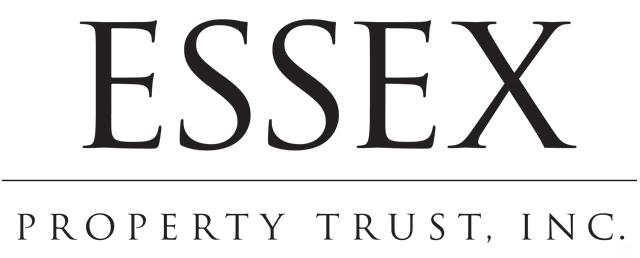 Source
Growth in the tech sector has improved these qualities recently as the top 10 largest public technology companies are all headquartered in Essex's territories, and their collective employee count has grown 10% annually over the past decade.
These factors have combined to help Essex raise its payout each year since going public in 1994, recording nearly 320% cumulative dividend growth. Again, barring a major negative event, I believe the company will become an Aristocrat quite easily.
4. Expeditors International (EXPD)
Headquartered in Seattle, Expeditors International is a service-based logistics company that helps businesses move their physical goods around the world in a cost-effective manner.

Interestingly, Expeditors International does not own any aircraft or ships, but instead uses its robust technology platform to purchase cargo space in bulk from carriers, and then resells the space to its customers.
With more than 250 offices located across six continents, Expeditors International has built a massive reach in the highly fragmented third-party logistics sector. Its large customer base allows it to land attractive rates from carriers, which makes its service all the more attractive for new customers looking for logistics partners.
Expeditors' asset-light business model coupled with its global reach, I believe has helped the company consistently pay and raise its semi-annual dividend, and will continue to do so moving forward.
5. Realty Income (O)
Realty Income is probably my favorite stock out of the five listed here as the company's name is synonymous with monthly dividends. In fact, the company has literally trademarked the phrase "The Monthly Dividend Company".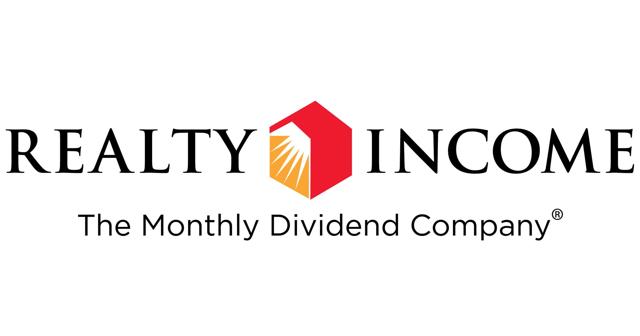 Source
Structured as a REIT, the company's appeal extends beyond its solid dividend track record. Realty Income enjoys stable rental cash flow from its portfolio of more than 5,000 freestanding commercial properties in which have been carefully selected to keep the business diversified, with Walgreen's the largest tenant at just 6.6% of rental revenue, and clients' operations extending to 47 industries.
The company's focus on securing the best retail locations has resulted in excellent occupancy levels over the past 20 years that have never dipped below 96% (even in 2008).
The triple-net lease structure and investment grade credit rating has kept shareholders quite happy since the company's IPO in 1994. In fact, the company is very shareholder friendly and focused as listed on the company's homepage are all the stats in large lettering for all to view.
If I was asked to choose only one company to predict making it onto the list next year, Realty Income would be my pick. It's a consistent "mail-box money" company that I and many others are happy to be a shareholder of.
This concludes the list of companies approaching 2019 Dividend Aristocrat status.
That said, if you would like a detailed look at the current Dividends Aristocrat list, I recently wrote an article on the easiest way to own all 53 stocks via a single-ticker solution. You can find the article titled "The Dividend Diet: A Guide To Investing On Easy Street" here exclusively on Seeking Alpha. Further, if you're interested in additional dividend related articles, feel free to follow me by hitting the orange "follow" button at the top of the article. Thank you.
Disclosure: I am/we are long O. I wrote this article myself, and it expresses my own opinions. I am not receiving compensation for it (other than from Seeking Alpha). I have no business relationship with any company whose stock is mentioned in this article.