One of the most well known and practiced forms of passive income generation is owning dividend stocks. For young investors and seasoned shareholders alike, stocks that pay consistent dividends are something to be cherished.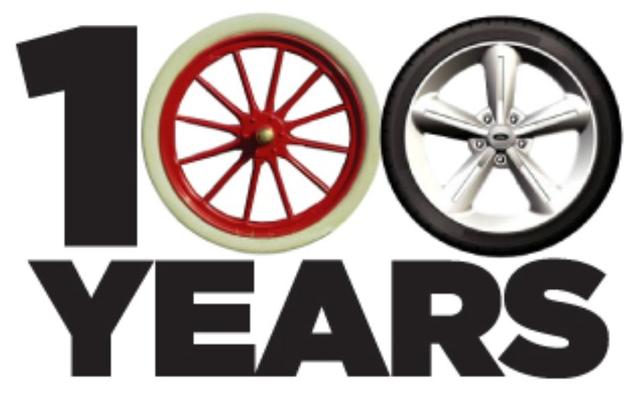 Source
Although, most of us know that dividends are nothing new - in fact, some companies have been paying dividends for well over 100 years. While not incredibly uncommon (especially as the years pass by), I want to present three of these cash flow kings dubbed "dividend centenarians."
1. Stanley Black & Decker (SWK)
If you take a look at some of the tools in your garage, I'm guessing you have a few items stamped with this company's logo. Founded as a bolt and hand-tool company in pre-Civil War Connecticut, Stanley acquired Black & Decker in 2010. The company currently pays a dividend of $2.52/share (1.63%) and has paid a dividend since 1877. Just for fun, to give some perspective of how long ago Stanley began to reward its shareholders, the year 1877 was 30+ years before construction began on the RMS Titanic. It's unclear if any of the company's tools were used.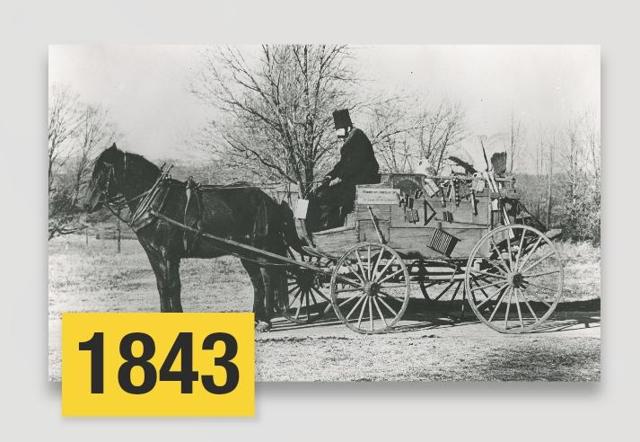 Source
Pictured above: Frederick Trent Stanley. In 1843, Frederick Trent Stanley founded "The Stanley Works", a small factory making bolts and hinges. Fast forward almost 200 years and after the Black & Decker merger in 2010, the company is the largest tool company in the world. Interestingly, the company also just recently acquired the "Craftsman" tool brand, solidifying its dominance in the marketplace.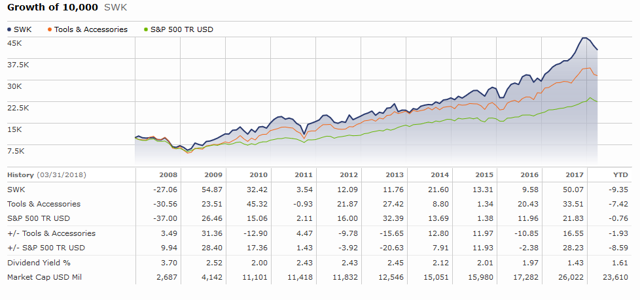 Source
Seen above, Stanley Black & Decker has consistently outperformed the S&P 500 as well as the Tools & Accessories benchmark.
2. York Water Company (YORW)
York Water Company is (you guessed it) a trusty ol' utility stock. The company is a small ($405.7M market-cap) water utility serving York, Pennsylvania and surrounding towns. This steady-eddy stock currently pays $0.67/share (2.10%) and has been rewarding its shareholders with dividends since James Madison was President.
A dividend payer since 1816, it is the oldest investor-owned utility in the United States. So old in fact, that the company's first water pipe network was made from bored-out logs.
Today, the company employs over 100 people and delivers approximately 20 million gallons of water per day to 48 municipalities.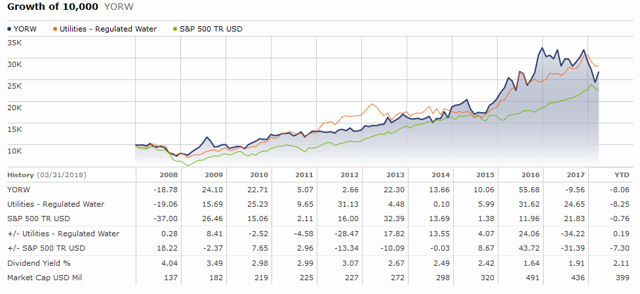 Source
York Water Company has consistently outperformed the S&P 500 and has trailed the Regulated Water Utilities benchmark somewhat closely with years of outperformance followed by years of the opposite.
3. Church & Dwight (CHD)
The maker of OxiClean, Church & Dwight has been dolling out dividends long before late famous bearded pitchman Billy Mays was even born. But wait, there's more...
A dividend payer since 1901, the company also owns brands such as ARM & HAMMER, Trojan, and Water-pic.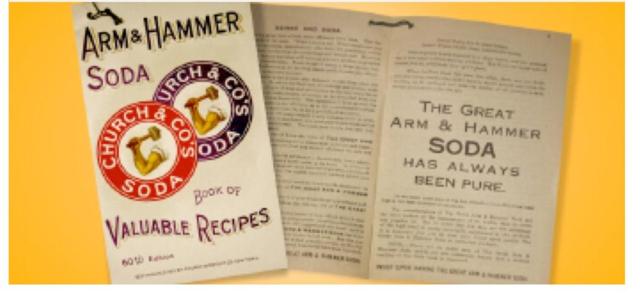 Source
Church & Dwight currently pays owners of the stock $0.87/share ($1.78). Founded in 1846, the company now has a market capitalization of almost $12 billion and employs 4,700 people as one of the fastest growing consumer packaged goods companies in business today.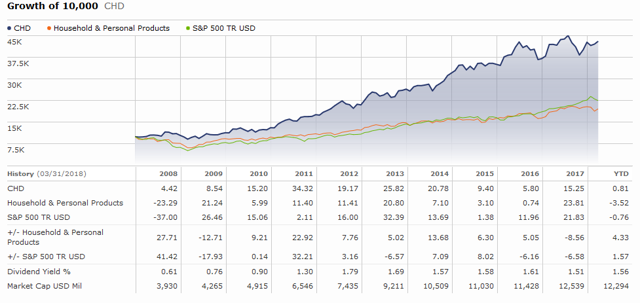 Source
The total return on Church & Dwight has been stellar. Even in 2008, the stock returned almost 4.5%.
Do you own any of the above mentioned stocks? If so, feel free to share your experience with myself and others via the comment section below. In addition, if you're interested in more dividend stocks, I recently wrote a detailed article on a defensive dividend stock I'll hold forever. If you enjoyed what you read, I invite you to follow me by hitting the orange "follow" button at the top of the article. Thank you.
Disclosure: I am/we are long SPY. I wrote this article myself, and it expresses my own opinions. I am not receiving compensation for it (other than from Seeking Alpha). I have no business relationship with any company whose stock is mentioned in this article.