Note:
I have covered SeaChange (NASDAQ:SEAC) previously, so investors should view this as an update to my earlier articles on the company.
After the company reported very strong Q3 results, I made a bold call on SeaChange, urging investors to get long the shares "and enjoy a major rally that could easily result in the share price to double".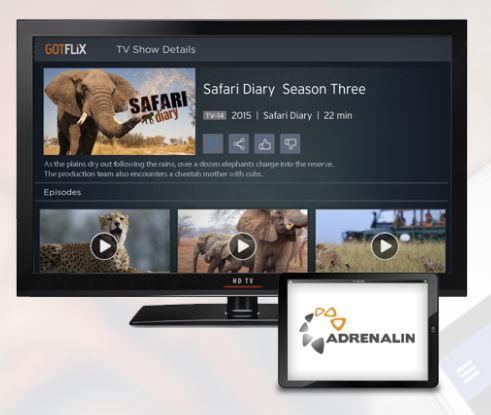 Picture: SeaChange Multiscreen Adrenalin Solution
As it turned out, investor enthusiasm was rather short lived and after a brief spike to $4 subsequent to the Q3 earnings release, the shares reversed course entirely, giving up all the gains from the strong Q3 report over the past three months.
The strange trading action caused me to sell the vast majority of my position weeks ago as I already suspected either a poor quarter or poor guidance or perhaps even both.
Unfortunately, my growing concerns proved to be well founded. While SeaChange delivered a respectable Q4, the company's Q1/FY19 guidance missed expectations by a mile, already putting a lot of pressure on the company's required top-line performance for the remainder of the fiscal year to achieve its projected FY19 revenue range of $80-90 million.
Any delays in anticipated contract awards could result in another guidance reduction very similar to last fiscal year when the company was forced to lower projections following its Q2 report.
The conference call wasn't exactly suited to instill confidence in the company's projections as it became clear that management's visibility into potential contract closing dates remains very limited. While SeaChange's sales pipeline has allegedly increased substantially in recent months and in addition, a couple of new products with additional short-term sales potential are scheduled for release in the second half of the year, the company is experiencing headwinds from the ongoing move to subscription-based offerings and a new revenue recognition accounting standard.
Moreover, backlog (excluding maintenance and support) was down by more than 50% quarter over quarter due to very soft Q4 bookings which also explains the weak Q1/FY19 guidance.
That said, not all is bad at SeaChange. I was pleasantly surprised by another quarter of gross margins above 70% which remains substantially above the company's long-term guidance range of low- to mid-60%.
Cash flows looked even more impressive as the company generated a whopping $15 million in cash, increasing its overall cash and short-term investments balance by 40% quarter over quarter. At $52 million, cash and short-term investments calculate to almost $1.50 per share. The company continues to have no long-term debt. Management also guided for another year of positive cash flow generation, mostly as a result of last year's restructuring activities and the lapse of associated cash expenses.
It should be noted though, that most of the quarter's strong cash flow generation was due to lower working capital requirements and a sizeable one-time payment from the sale of SeaChange's stake in Layer3 TV to T-Mobile (NASDAQ:TMUS).
Over the course of FY18, the company generated almost $13 million in cash from operating activities. Admittedly, the vast majority was achieved in Q4 but nevertheless a meaningful amount after years of cash burn.
With the restructuring program now completed, the company should fully benefit from the cost savings implemented over the past couple of quarters. Should the company manage to generate another $15-20 million in cash over the course of FY19, cash and short-term investments would increase to roughly $2 per share.
Bottom Line:
SeaChange's business will remain lumpy going forward and visibility into the closing of important contracts remains limited. The company faces additional top-line headwinds like the move to subscription-based offerings and new revenue recognition requirements.
Moreover, the company expects gross margins to come down meaningfully from currently elevated levels over time.
The company's full FY19 guidance implies a very strong ramp-up in business following a dismal Q1 - a projection that could easily prove too optimistic as evidenced by the company's performance over the past couple of years.
Personally, I am disappointed by the weak Q1 guide, the poor Q4 order intake and management's performance on the conference call.
On the other hand, the company provided FY19 guidance roughly in line with expectations and projected another year of cash generation.
At the current share price of $2.80, the company's enterprise value calculates to below $50 million, far too low for a company with strong gross margins that is expected to generate $80-90 million in annual revenues and a potentially sizeable amount of cash in FY19.
Despite my reservations discussed above, I decided to use the post-earnings sell off to buy more shares as the company is simply too cheap to ignore here.
Lastly, I want to apologize by investors and followers for an abysmal call in December. Mea culpa.
I will keep you updated on the company, so stay tuned.
Disclosure: I am/we are long SEAC. I wrote this article myself, and it expresses my own opinions. I am not receiving compensation for it (other than from Seeking Alpha). I have no business relationship with any company whose stock is mentioned in this article.
Editor's Note: This article covers one or more microcap stocks. Please be aware of the risks associated with these stocks.