In this article I will be going through the overall thought process of building my own equity portfolio as well as discussing my reasons for investing in each of the stocks. I will also share how I approach the whole universe of stocks and how I make sure to stay away from some emotional biases when selecting stocks for further research and investment.
Portfolio – strategy & holdings
Portfolio strategy should be the foundation behind each portfolio. I am quite surprised how often people creating their own portfolios do not have a strategy and usually follow only simple stock screeners, thus exposing themselves to emotional biases, high concentration within industries and, most importantly, random decision making. I appreciate how hard this is for individual investors, who are already faced with the overwhelming task of researching in-depth individual stocks. However, without formulating a long-term strategy and formal stock selection process, individual investors are highly unlikely to consistently beat the market. When it comes to battling emotional biases, one of the worst enemies I have had to fight is the confirmation bias, which, no matter how hard you deny, is always playing a role in your decision making process.
My overall portfolio strategy is to identify and gradually build positions in companies that:
Have sound and profitable business models and are not subject to high speculation on future returns. One exception here is that I would consider stocks that are suffering due to cyclical macroeconomic factors, however I keep such stocks with a relatively low share within my portfolio.
Have high insider ownership and strong management. Here I would also consider companies' largest stakeholders and how their strategy aligns with my own, i.e. being long-term value investors as opposed to large broad market funds and high turnover active fund managers.
Have high exposure to SMB, HML, RMW and CMA factors.
Preferably pay dividends and have potential for future dividend increases.
Have a strong competitive advantage within their industry or are undervalued due to broad market developments and reactions.
Are achieving organic sales growth and do not rely heavily on acquisitions to achieve their growth targets.
As a long-term investor I'm aiming to gradually increase my holdings in each selected stock over a number of years, as opposed to keeping number of shares constant. My aim is to create a portfolio of around 20-30 stocks that is well-diversified on a cross-sector, cross-country and factor basis.
My current holdings are the following: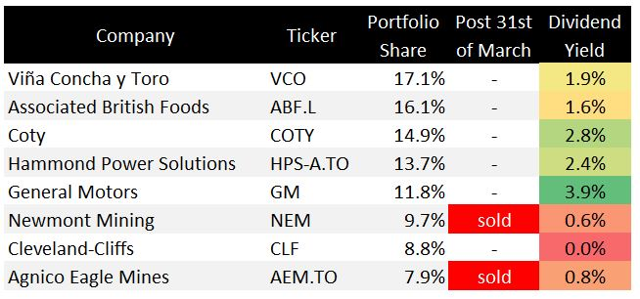 Source: author's calculations based on data from Yahoo! Finance
It's also worth mentioning that I am currently keeping around 30% of the portfolio in cash. I will be gradually increasing the relative share of cash until we see a more meaningful correction in the market. In the meantime, I am spending most of my time on improving my overall strategy and stock selection process while also researching individual stocks.
Performance over Q1 2018 – buys & sells

Source: author's calculations based on data from Yahoo! Finance
Over the Q1 of 2018 my portfolio fell by 3.0%, compared to 1.2% decrease of the S&P 500. Although the portfolio is in its very early stage, containing concentrated positions in only 8 stocks over the first quarter of 2018, the standard deviation of daily returns over the first three months of 2018 was 0.93%, compared to 1.2% of the S&P 500.

Source: author's calculations based on data from Yahoo! Finance
Over the first three months of 2018 I :
acquired one new stock – Associated British Foods, which I discuss below;
Last year I purchased Kronos Worldwide due to the following reasons – a reversal in the downward trend of titanium dioxide prices, strong insider buying signals over the 2015-16 period and the company's strong financial position and high dividend yield. The stock has had a great run over the last years, increasing nearly five-fold as titanium dioxide prices recovered. I decided to sell as part of my overall decision to reduce my portfolio exposure to cyclical and high beta stocks and set aside some dry powder, should a larger correction materialize.
My decision to sell Crown Crafts was partially dictated by the same need to set aside more cash, but the true problem I had with the stock was its lack of organic growth and the management's strategic decision to develop its own online channel through the Carousel Designs acquisition. CRWS has always appealed to me as the classic overlooked stock with underestimated growth prospects by the market. This coupled with the company's conservative valuation, strong financials and last but not least the great CEO prompted my decision to pull the trigger back in 2016.
In April I also disposed of my Newmont Mining (NEM) and Agnico Eagle Mines (AEM) holdings as I am seeking better ways to gain exposure to precious metals. For everyone interested, a recent research paper published in the CFA Financial Analysts Journal provides some great insights.
A few stocks that I currently hold on my radar and I am researching in more detail are Phillips 66 (PSX) , Monroe Bank Trust (MBTF) and Discovery Communications (DISCA).
Selection Process
Now this is one of the most challenging parts for every small DIY investor. I have been quite busy recently with developing my own set of procedures and tools that provide both a formal screening process aiming to follow my overall strategy and minimizing the effect of emotions an biases while at the same time leaving a room for further in-depth analysis and discretion when taking the final investment decision.
My investable universe is comprised of all stocks, excluding companies that operate in the following industries:
Gambling
Tobacco
Poultry
Weapons manufacturing
I also try to avoid heavy polluting industries and whenever I invest in stocks engaged in mining and heavy manufacturing I prioritize companies that follow the best environmental standards (for this purpose I usually rely on ESG scoring).
Big holding companies that operate in a large number of industries are also excluded from my investable universe.
When looking for my next investment I usually narrow down the number of stocks from my investable universe to a set of industries exposed to a certain business cycle stage. For example, at the moment as my next investment I am looking for stocks from late business cycle industries (numbers 1,3,9,10 and 11 from the graph below).
I must admit that following such a process is emotionally very challenging as I am personally very interested in technology and this sector is one of the most exciting ones for me personally. Quite often I see DIY investors falling into the trap of investing predominantly in companies operating in high technological and exciting industries. In such cases it is very natural to ignore the price that you are paying for such a company and remain focused on its thrilling products or services. I try to stay away from such emotional biases.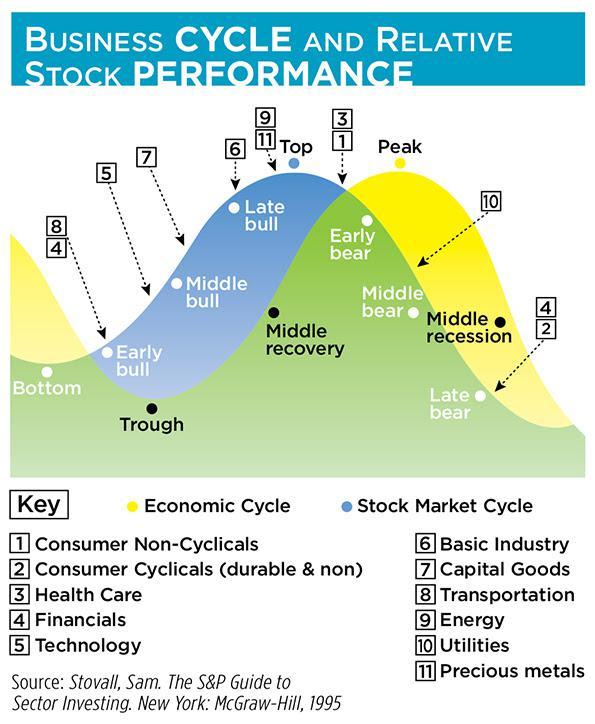 Source: Market Realist
At the moment there are four separate screening processes that I use to identify stocks for further research:
Fundamentals screener based on a number of multiples and financial ratios
Fama & French factor screener
Insider activity screener
Screener based on recent transactions of long-term value oriented fund managers
Once I identify the few most compelling stocks of the screeners above that also fit my business cycle exposure I usually select 3-4 stocks for further research. This is when I go into a lot more detail on each of the stocks, evaluating their competitive position (moat), financial position, valuation, management and stakeholders in a lot more detail.
Stocks Overview
Below I will briefly discuss what led to my decision to research in more detail each of the stocks in my portfolio. For further explanations behind my reasoning to invest in each of these stocks I will be providing detailed analyses in the future.

Source: author's calculations based on Fama & French portfolios

Source: Concha Y Toro
VCO is a Chilean premium wine manufacturer that I came across while running a fundamentals factors screener on companies manufacturing high water content beverages such as coffee and wine. The company is one of the few pure wine publicly traded stocks (not counting VCO's small exposure to beer and property development). VCO has been shifting its focus to the premium wine segment by leveraging its strong brand portfolio, including Casillero Del Diablo. VCO's distribution network, geographical location and strong fundamentals were among other key factors that led to my decision to invest. I cover these in more detail in the following article.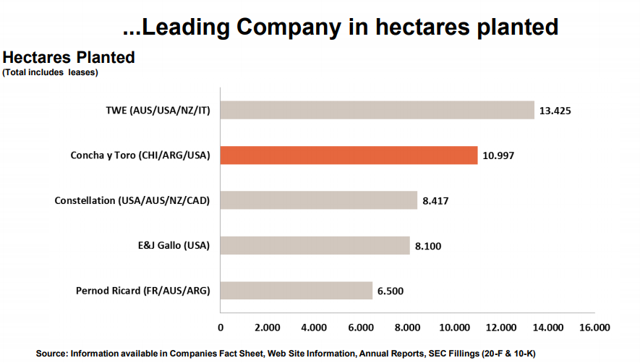 Source: Primark
ABF is one of a kind business combining fast-fashion retailer Primark with a strong consumer food, sugar, agriculture and ingredients businesses. The company is one of the three non-US holdings in my portfolio and as such does not have a strong exposure to any of the SMB, HML, RMW or CMA factors. Despite that more than 50% of the company's shares are held by insiders, while ABF is trading at a relatively low multiples given the company's strong competitive advantage and high cash flow generation. ABF's price has been on a downward trajectory over the last few months as Britain's retail sector is facing some headwinds. However the company has recently reported its H1 results which show that all business units are performing as expected, while Primark's business performance was described as "remarkable". ABF's dividend yield of 1.59% and the high potential for future dividend increases is another factor that convinced me to make ABF one of my key holdings. I discuss all of these factors in this article.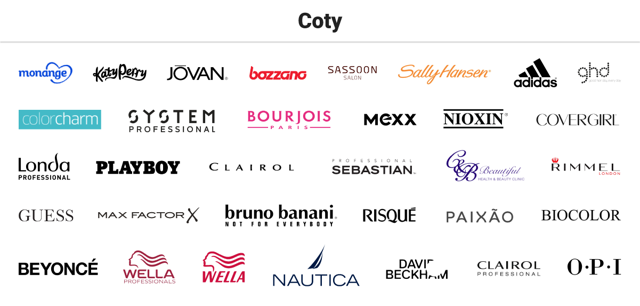 Source: Business Insider
There were two main factors that led to my decision to start researching and consequently invest in Coty:
Stakeholders: The company's large insider ownership by JAB Holdings, which also owns some of the most successful consumer goods companies such as Reckitt Benckiser, Jacobs Douwe Egberts, Keurig Green Mountain, and Krispy Kreme. There was also a significant insider activity over the course of 2017 and the company was also one of the key holdings of Michael Burry's Scion Capital last 13F filings.
Factor exposure: the company's high factor exposure and late business cycle industry.
Coty's business is heavily exposed to late business cycle consumer staples sectors and as such is a good fit for portfolio, which at the moment has large exposure to consumer discretionary products. Finally, Coty's well-aligned management and strong brands give me enough confidence in the recent turnaround story of the business.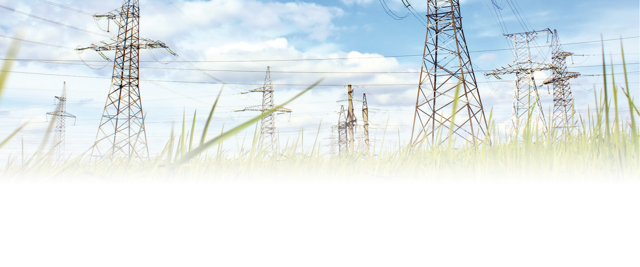 Source: Hammond Power Solutions
HPS is the third non-US holding in my portfolio. The company's small size, liquid stock and low market share have made it an unattractive investment for most investors which is exactly why I found the stock very attractive. This article delves in a bit more detail on HPS valuation and financials. The company has also recently reported an impressive annual results with 10% revenue growth rate YOY and Gross Margin expansion in the company's two main markets – U.S. and Canada. HPS' CEO quoted:
"Following a prolonged period of slow industrial and export activity, the North American economy along with the global economy began a synchronized expansion, which we have not seen in 10 years. Sales in the United States grew by 12% compared to 2016 and by 9% in Canada. Gross margins in both countries also improved; driven mostly by product redesigns and manufacturing cost reductions."
Source: GM
GM is one of the companies in my portfolio which has been under-performing mostly due to macro factors and political decisions. I won't discuss that in much detail here, but would rather leave David Einhorn's commentary to speak for itself:
"As an example, General Motors (NYSE:GM) entered the year with consensus EPS estimates of $6.30, $5.80 and $5.75 for 2017, 2018 and 2019, respectively, and the stock at $40.99 had an undemanding price to earnings multiple of 7x. GM reported actual 2017 EPS of $6.62, guided 2018 to be similar, and forecast that 2019 earnings should be even better. The stock advanced 6% on the day of the earnings release, before rolling over and falling 18% from its peak to the end of the quarter.
GM's fundamentals appear favorable. Employment is strong, tax cuts are helping GM's customers, used car values are performing well versus expectations and industry scrappage rates are increasing. GM has lean inventory and a product line-up that is gaining share with pricing power. We just don't see what the market may be saying, and we believe that GM is more likely to exceed near and intermediate-term forecasts that to disappoint. Also, the company plans to return about 10% of its market capitalization to shareholders in dividends and buybacks in 2018. Time will tell whether the market is correctly sniffing out incrementally tougher prospects for GM to justify the multiple compression. "
You can find my detailed analysis of GM here.

Source: Steel Guru
Finally, Cleveland Cliffs is perhaps the most risky stock in my portfolio which is also the only one that does not pay any dividends. However, the cyclical downturn in commodity prices, which is brilliantly explained in this article by a fellow Seeking Alpha author was the main reason why I was seeking some exposure to commodities. The article analyses three long-term commodity cycles by also examining relations between commodity prices and interest rates, U.S. dollar, inflation and GDP.
The recent heavy insider activity, CLF's great CEO and the huge future growth potential led me to research CLF in more detail. Not to mention that CLF is one of the beneficiaries of Trump's administration recent policies and as such diversifies the risk I am taking through my GM investment. Finally, CLF's high factor exposure ticks one more box of my portfolio requirements.
Conclusion
I am very happy with my portfolio performance given the high concentration in a small number of stocks. Going forward I will be sharing with you my portfolio performance as well as how my strategy evolves with time. I will also be providing individual articles explaining in more detail why I find each of the stocks appealing.
Disclosure: I am/we are long ASBFF, VCO, GM, HMDPF, COTY, CLF.
I wrote this article myself, and it expresses my own opinions. I am not receiving compensation for it (other than from Seeking Alpha). I have no business relationship with any company whose stock is mentioned in this article.
Editor's Note: This article covers one or more microcap stocks. Please be aware of the risks associated with these stocks.