Introduction
The future is here and now. Technologies that were once thought to be "fringe" are now being utilized everyday within retail and commerce, as The Home Depot, Inc is no exception. Home Depot is effectively fighting back against e-commerce giant Amazon by improving the customer experience both in physical locations and in the digital world. Despite the recent market sell off, Home Depot also retains a strong price support level between $170 and $180. Both 100 Day and 200 Day SMAs, according to Bret Kenwell manager and author of Future Blue Chip, are interpreted as resilient and a great buying opportunity as the average price target on Home Depot stock is $205 per share.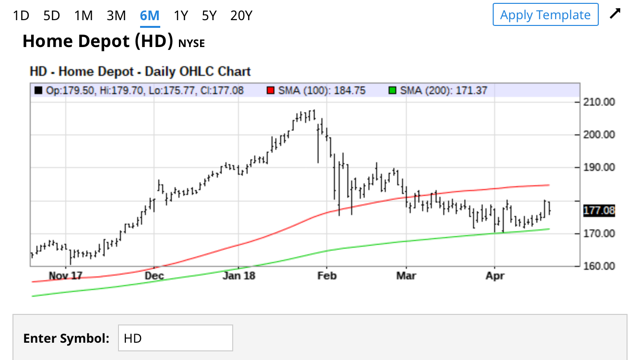 Financial Data
Besides this roughly 15% equity gain expected from the commerce giant in the medium term, the U.S. housing market has also been on a winning streak due to a rising employment scenario and higher wages. This positive chain of events has encouraged many homeowners to buy new homes or remodel existing ones, which in turn benefits Home Depot and Lowe's. New homes built or housing starts jumped 9.7% in January to their highest levels since October 2016. Reuters reports Home Depot sales at stores open more than one year rose:
"7.5 percent in the fourth quarter ended Jan. 28. That beat analysts' average estimate of a 6.5 percent increase, according to Thomson Reuters I/B/E/S."
This undoubtedly translates into Home Depot's Q4 2017 top line net sales rising 7.5 percent to $23.88 billion, which beat analyst estimates of $23.66 billion for the quarter. Q3 2017, recorded a slightly higher top line profit margin for Home Depot reporting sales of $25.0 billion for the third quarter of fiscal 2017. That calculates into an 8.1 percent increase from the third quarter of fiscal 2016. Even so, with a 5% taper q-o-q in the second half of 2017 for Home Depot's top line sales growth, the stock right now is a great buy because the bottom line or fundamental net income growth for Home Depot has unilaterally remained consistent and continues treading higher on an annualized basis since 2014. Please remember as well that Home Depot is only guiding for sales growth (top line) of 6.5% and comp-store sales of 5% in 2018. So this current outlook calls for earnings of $9.31 per share and represents almost 30% year-over-year EPS growth for the company. Q1 2018 however is already anticipated to smash all earnings expectations for many investors who are ready to buy the stock, to include last year's total on top line sales growth of 6.7%. Home Depot now expects to buy back $4 billion worth of stock this year and just raised its dividend by almost 16%. This now gives Home Depot a dividend yield just over 2%.
The balance sheet for Home Depot over the last several years has also been supportive to purchasing a stock market equity stake longer term. Threat of immediate liquidation for this company as well as cash flow constraints are not plausible in the foreseeable future. Starting with the working capital ratio, which measures a company's ability to pay its short term and long term debt, a working capital ratio under 1 indicates that a company's liabilities are greater than its assets. It suggests that the company in question would be unable to pay off its obligations if they came due at that point. However many companies within the retail and commerce industry understandably have working capital ratios under 1, given that these same companies are negotiating long term credit periods with suppliers. The retailer in question would then have higher account payables falling under current assets, instead of lower account receivables under current assets. But not Home Depot. A current ratio of 1.17 shows investors ready to buy this stock that Home Depot is a retailer capable of paying off all its obligations on time. Home Depot right now has a larger proportion of asset value relative to the value of its liabilities, including the expansion of its accounts receivables year over year. Over a 5 year period, Home Depot's total assets have risen relatively steady on its balance sheet while total liabilities have gradually doubled. The company is now expected to spend an extra $11 billion dollars over the next three years, pushing its current and total liabilities even higher and brings me to my next point: the debt to equity ratio. This is a debt ratio used to measure a company's financial leverage. A higher debt to equity ratio means a company has been aggressive in financing growth with debt. The average debt to equity ratio for traditional retailers is roughly 73, as of July 2017, and more than double for retailers listed under the S&P 500. Home Depot, nevertheless, continues to buck this trend as well and just recorded an astronomical debt to equity ratio of 18.59, significantly lower than the overall industry average which includes online retailers. Home Depot is now seriously beginning to benefit from its entire online sales division and is expected to spend more money on fully implementing its e-commerce strategy over the next three years. So just taking a strategic point of view on cap-ex solely from the debt to equity perspective, I say Home Depot should go for spending on e-commerce full-steam as this company still has a long way ahead until the breaking point. The last point I want to make on financial statement analysis for Home Depot now is based on free cash flow. Free cash flow is a very important financial indicator for investors, because it captures all the positive qualities of produced cash from all the company's operations. If any company's cash generation passes the free cash flow test in a positive way, the company is said to be in a strong position to avoid excess borrowing, expand its overall businesses, and especially pay out stock dividends to its shareholders. Extra cash produced from anywhere in any company's day to day operations is the easiest concept to understand, highlight, and explain further when it comes down to financial statements analysis. So since Home Depot has benefited from a 30% year over year increase in its earnings per share, Home Depot also updated its target dividend payout ratio last year raising it from 50% to 55% of net earnings. Home Depot however pays out 46% of its trailing 12 month net earnings at the moment, which still allowed Home Depot to raise its dividend by almost 16% in Q4. Stock market bulls are now more ready than ever before, anticipating even further revenue and EPS gains out of Home Depot in the first half of 2018. We anticipate the dividend payout ratio will become another positive catalyst for Home Depot moving forward, helping the stock secure even more long term buyers on the open market.

Strategic E-Commerce Momentum
However, the bigger picture for Home Depot right now is not necessarily on its financial focus, but more on its strategic market positioning. A record-high rate of store closures has railed the retail and commerce industry since last year, and has continued into 2018 with more than 3,800 closures expected this year according to a retail/business analysis at Business Insider:
Many stores have already closed or are on the verge of shutting down. Walmart, for example, closed 63 Sam's Club stores earlier this year. Toys R Us is in the process of liquidating all of its 735 US stores after an unsuccessful attempt to restructure the business through bankruptcy. Those closures are expected to be completed within weeks. Other closures could last several months or years before completion. The children's clothing retailer Gymboree announced in July that it would close 350 stores. As of November, 248 closures had been carried out. The Children's Place is planning to close 144 stores by 2020."
But Home Depot believes now is the time to invest while they have all the strength in the business. Home Depot has now moved away from depending on new square footage for growth to a bolder e-commerce strategy. The new strategy integrates digital and in-store shopping with specific attention to products that are not well suited for e-commerce. At the investor day on December 6, 2017, The Home Depot announced it would double investment spending in the next three fiscal years to about $11.1 billion. This includes investing in everything from faster check-out for customers, to more flexible scheduling and competitive wages for all store workers, as well as turning over inventory much quicker to keep all its stock fresh. The goal is to shore up the supply chain, so it works more effectively. The Home Depot is now learning to adapt resources to how consumers shop in all their stores, improving all in-store services, and lowering expenses across the board to hedge against a market downturn. Home Depot CEO Craig Menear told Fortune that the retailer's prosperity was intended to ramp up investments right away. "We didn't want to waste that time and we used it to invest and position ourselves to win as the market recovered," Menear said in a statement to Fortune. Fortune also reports that The Home Depot raked in about $6.5 billion online last year, making it the fourth biggest U.S. e-commerce player.
"Some projects include an upcoming business-to-business e-commerce site for its professional clients (as opposed to the do-it-yourself crowd), from whom business is growing even more quickly than the company average."
Not to mention, much of this new investment is to make sure The Home Depot builds on its e-commerce business and syndicates mobile access successfully. So buying Home Depot stock right now before the e-commerce and mobile momentum matures or peaks for this company in particular, would mean betting strategically on a e-commerce rise at ground level.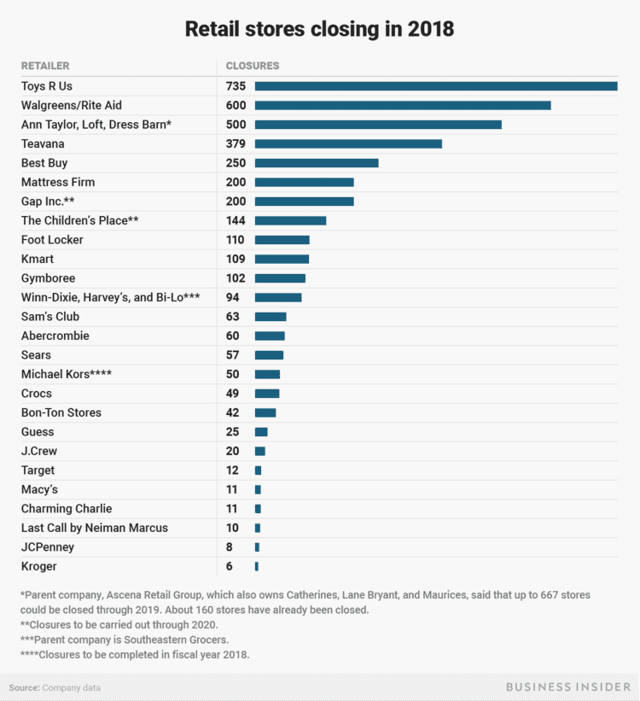 Mobile Expansion
With mobile commerce now set to account for more than half of e-commerce sales by 2020, retailers are now preparing themselves for a mobile driven future. Retail and commerce should begin looking to existing leaders in the mobile space to improve their own mobile websites and draw in more sales. Consumers are also now surveyed to leave websites that provide a sub-par user experience. The Home Depot, in actuality, was an early disruptor in the mobile space. Home Depot saw the immediate potential to capitalize on the rapid growing mobile market opportunity, as their first mobile website was launched in May 2010. To stay ahead of the curve, Home Depot then launched a significant mobile app redesign, adding user localization functionality which allows users to access real-time inventory, pricing and aisle location for any given store, as well as other features vital to its overall mobile and in-store customer support strategy. Over the years since Home Depot's inception of this mobile e-commerce strategy, the company has learned the use of a tablet or a smartphone allows all retailers to support Point of Sale capability at a relatively less cap-ex price which bolsters higher returns on their investment. The Home Depot also understands now that mobile POS devices support loyalty programs that are targeted at customer retention. So by identifying loyal customers through their payment habits and data, mobile POS terminals allow Home Depot to offer discounts, coupons, and other perks to loyal customers. This enhances the overall shopping and buyer experience for everyone. Ironically, mobile POS terminal vendors eventually realized their demand to achieve a larger target audience beyond the scope of micro merchants only. But surprisingly, the adoption of mobile POS among larger retailers has been slow. In any case, with certain established retail chains such as Home Depot, Apple, Gucci, Nordstrom, and Urban Outfitters adopting the mobile POS terminal strategy, the future still looks favorable for these vendors. Another perfect example of a great buying opportunity in Home Depot stock was Black Friday in 2017. Digiday reports on Black Friday in 2017, that mobile sales actually outpaced desktop sales for the first time during the 2017 holiday season.
This Black Friday, the home improvement chain, which has over 2,200 stores across the U.S., saw mobile traffic outpace desktop traffic, said Prat Vemana, vp of online for Home Depot, declining to disclose specific sales numbers. Meanwhile, Forrester found in its 'Retail Wave' report for the fourth quarter of 2017 that in terms of mobile website experience, Home Depot outperforms 11 other major retailers — including Best Buy, Walmart and Macy's — analyzed in the report. Home Depot scored 87 out of 100 in usability, the only retailer analyzed that broke into the 80s."
Digiday continues in its reporting:
Brendan Miller, a principal analyst for Forrester who co-authored the report, thinks that Home Depot's mobile website streamlines important tasks for the shopper with single-page checkout and easy-to-find assistance like live chat, while many retailers neglect the importance of a mobile site. 'Home Depot did a better job overall than other retailers in connecting its local inventory with consumers on mobile. For example, its mobile site allows shoppers to see what's available and how many are available in store,' said Miller. 'Home Depot also customizes promotions based on the local — people in Denver see different mobile offers than people in Florida.'"
Please keep in mind now Home Depot's online sales increased by 19% in Q3 2017, which represents approximately 6.2% of its total quarterly sales of $25 billion. Much of that 6.2% revenue growth is driven by mobile, which represents about 50% of Home Depot's overall online traffic, as well as nearly 45 percent of Home Depot's online orders in the United States picked up at its stores. The Home Depot also grew in Q4 of 2017, as full year rev sales in 2017 were boosted by numerous hefty online sales jumps. When compared to fiscal 2016, The Home Depot's online sales grew 21.0% in Q4 2017, up from 19% in Q3 2017 and 21.5% in fiscal 2017. It now represents 6.7% of The Home Depot's total sales. In turn, return on investment from this exceptional buying opportunity during Black Friday 2017 would of definitely added up to momentous alpha gains from a portfolio risk management standpoint in the short term or quarter on quarter.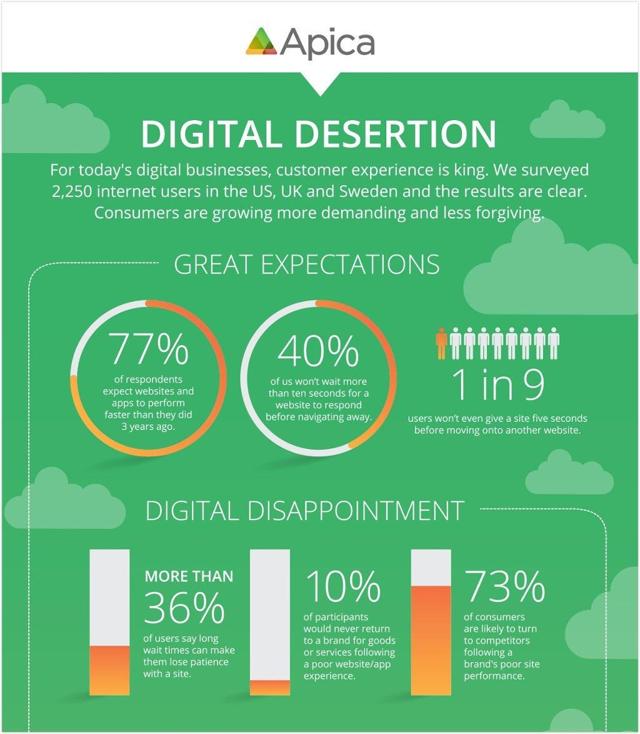 Conclusion
On February 13, 2017, The Home Depot was named one of the world's 50 Most Innovative Companies for 2017 by Fast Company. The Home Depot is honored in 2017, for an exemplary e-commerce strategy with efforts to integrate the digital and in-store shopping experience by advancing interconnected retail. The age of the "Smart Home" as well has made its debut, and The Home Depot is out front introducing new product technologies that make things easier than ever before for customers to interact with their own homes. Home Depot wants to make "Smart Homes" more comfortable, more efficient, and more secure for 2018 and beyond. Climate change is another topic that most people would not relate to The Home Depot, directly. However, investing in renewable energy includes the first ever wind farm partnership for The Home Depot, just an hour from the Gulf of Mexico. It is a 30,000-acre wind farm in South Texas helping The Home Depot itself decrease carbon emissions while providing economic benefits to its surrounding community. Home Depot associates work side by side everyday with students at the Home Depot Technology Center at Georgia Tech, to test out and develop new technologies for the company. At a syndicate where technology is now everywhere, building a sustainable tech pipeline for Home Depot is second to none. With that being said, The Home Depot is a well-covered blue chip stock to buy in 2018. An across the board investment in e-commerce has helped make 2016 the most profitable year in The Home Depot company's history. Why would any investor or stock market enthusiast pass up on the opportunity to invest in the future of e-commerce at a ground level.
Disclosure: I am/we are long HD. I wrote this article myself, and it expresses my own opinions. I am not receiving compensation for it (other than from Seeking Alpha). I have no business relationship with any company whose stock is mentioned in this article.