Welcome to the Weekly Natural Gas Recap Edition of Natural Gas Daily!
Natural gas prices finished the week up 0.15%.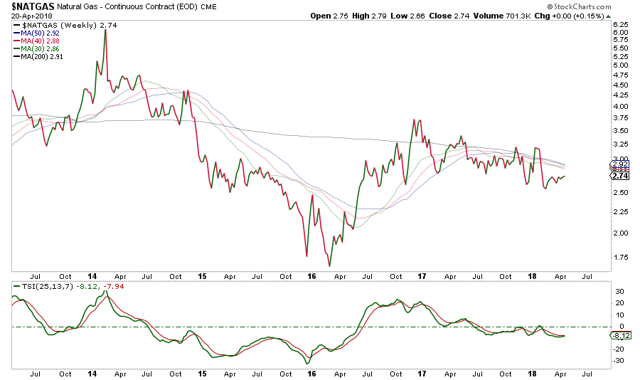 But the weekly performance fails to capture the return of volatility in the market.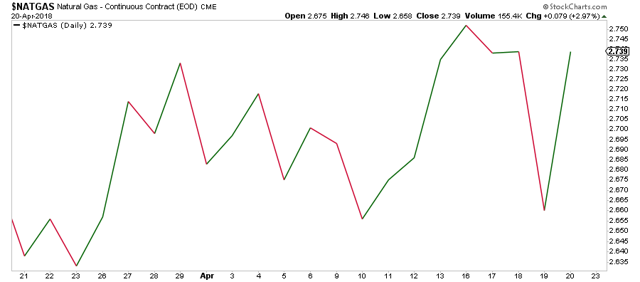 Over the last month, the natural gas market has been very tame compared to the wild historical trading action. Prices were rangebound, and traders were starting to pull their hair out. We even headlined in an article last week titled, "Make Volatility Great Again."
But the price action on Thursday and Friday brought back the good old volatility that we sorely missed in the market. In our daily trader positioning disclosure, traders went into Thursday's report net short, and subsequently went long post the sell-off after the report. We also alerted public readers that we went long UGAZ.
Just a day later, natural gas prices whipsawed back higher catching many off-guard, and we have subsequently closed the long position since.
The return of volatility is a welcoming sight. Whether the volatility will be captured by the price band that's going to set-up or based on fundamentals, this will give informed traders ample wiggle room to work with. One of the key tenants to natural gas trading over the summer is to respect and understand this "artificial" price band.
For those of you that do not have real-time weather report updates, if natural gas prices fail to rally on bullish weather, then you will know that we are fast approaching the upper limit of the price band. Conversely, if prices fail to fall on bearish weather, then you will know that we are fast approaching the bottom limit of the price band.
Incidentally, weather models turned bearish on Friday morning, but even in the midst of the bearish TDD (total degree days) revision, natural gas prices moved higher signaling that $2.70/MMBtu is the bottom range for June contracts.
As we move forward in the coming weeks, you will gradually see the price band shift higher as we enter summer. Weather reports will once again become important as an increase in CDDs (cooling degree days) will push injections lower via higher power burn demand, and vice versa.
We think June contract will rangebound between $2.7 to $2.85 for now.
If you would like to start receiving live updates on how we are trading our positions, what the traders are saying, or how the fundamental set-up is shifting, we think you should give our premium service a try. See here for more info.
Disclosure: I/we have no positions in any stocks mentioned, and no plans to initiate any positions within the next 72 hours.
I wrote this article myself, and it expresses my own opinions. I am not receiving compensation for it (other than from Seeking Alpha). I have no business relationship with any company whose stock is mentioned in this article.