The outlook for the pound, while still bullish, is looking less optimistic today. More specifically, factors including the ongoing slowdown in regional growth, lower expectations for a May rate hike, and significant speculator interest in the currency are hampering the rally.
Following Brexit, the trade-weighted value of pound sterling (a measure of GBP relative to other currencies) hit an all-time low in October 2016. Thanks to strong European growth in 2017 and the pound's low value, the currency has appreciated significantly since that time. This is particularly the case against the US dollar. The trade-weighted value of the pound is illustrated below for reference:
Even after recent gains, pound remains on sale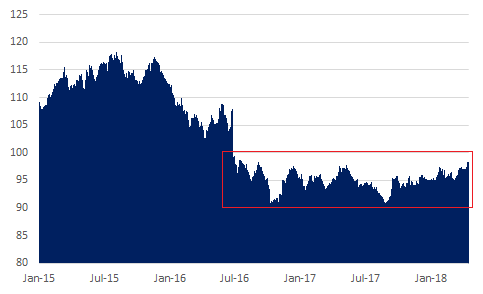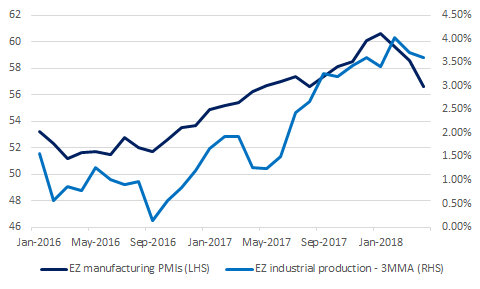 Disclosure: I/we have no positions in any stocks mentioned, and no plans to initiate any positions within the next 72 hours. I wrote this article myself, and it expresses my own opinions. I am not receiving compensation for it. I have no business relationship with any company whose stock is mentioned in this article.