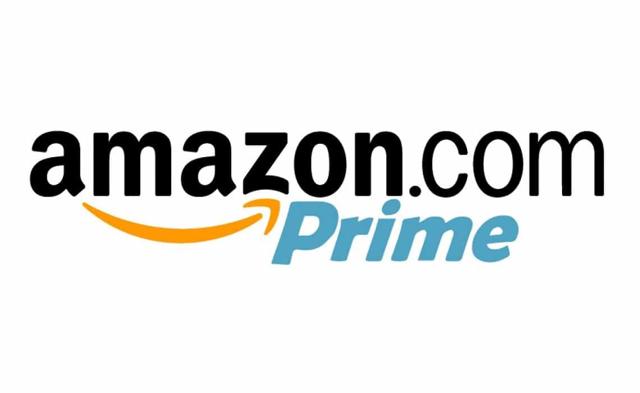 Source: Company website
Probably everyone in the investing community has heard about the first-time release of Amazon Prime subscriber numbers from Amazon (NASDAQ:AMZN) CEO Jeff Bezos in his annual report. It gave a clearer snapshot of the growth of Prime, along with its association with Prime Video and its strong role in the success of the program.
Here's a snippet of what Bezos said:
"Prime - 13 years post-launch, we have exceeded 100 million paid Prime members globally. In 2017 Amazon shipped more than five billion items with Prime worldwide, and more new members joined Prime than in any previous year - both worldwide and in the U.S. Members in the U.S. now receive unlimited free two-day shipping on over 100 million different items. We expanded Prime to Mexico, Singapore, the Netherlands, and Luxembourg, and introduced Business Prime Shipping in the U.S. and Germany. We keep making Prime shipping faster as well, with Prime Free Same-Day and Prime Free One-Day delivery now in more than 8,000 cities and towns. Prime Now is available in more than 50 cities worldwide across nine countries."
In this article, we'll look at what subscribers are saying about the value of Prime Video in maintaining their subscriptions, the potential those subscribers represent, some of the costs and revenue associated with specific shows, and how many new subscribers they've added to Prime.
Some of the numbers
Now that we have a fairly accurate baseline of at least 100 million Amazon Prime subscribers to work from, we can plug in some numbers to get a snapshot of what they represent to the performance of the company and the important of Prime Video to its overall performance.
The first number to look at is the amount Amazon Prime subscribers spend compared to non-subscribers. According to Consumer Intelligence Research Partners, LLC (CIRP), subscribers to the service spend about $1,300 annually, while non-subscribers spend a more modest $700 per year.
Using 100 million subscribers as a baseline, it means the additional $600 spent per year for each Prime customer adds $60 billion in revenue to the company annually, and that doesn't include the approximate $9.9 billion coming from the subscription fee. Also keep in mind, it isn't representative of the total $1,300 spent by Prime members. I just wanted to show the differential between subscribers and non-subscribers. It also should be understood that the $9.9 billion number is understated, because many subscribers choose to pay a higher monthly fee rather than the annual $99 paid in the U.S.
As it relates to video content and Prime Video, a survey from Loop Capital Markets found that 23 percent of Prime members said they wouldn't subscribe if Prime Video weren't part of the package. With 23 percent equaling close to 23 million subscribers, it suggests Prime Video is responsible for almost $30 billion in revenue, using the overall $1,300 spent per customer. Including the $99 per year subscription price, it would add another $2.277 billion to that total.
With 23 percent of Prime subscribers essentially signing up because of streaming video services, it's understandable why Amazon is allocating about $5 billion in spending toward that business.
Data also show that Amazon originals boosted Prime membership by 5 million from 2014 to 2017, almost 25 percent of new subscriber growth during that period of time.
Customer growth and retention
In his letter, Bezos said that "Prime Video continues to drive Prime member adoption and retention." What that apparently means is the major catalyst for Prime growth is now its streaming video service.
He went on to say:
"In the last year we made Prime Video even better for customers by adding new, award-winning Prime Originals to the service, like The Marvelous Mrs. Maisel, winner of two Critics' Choice Awards and two Golden Globes, and the Oscar-nominated movie -The Big Sick."
While this boosts bragging rights and the street cred of its original programming, the reality seems to be the company may be looking to generate more content for mass audience consumption, getting away from the types of films that win awards but don't attract many viewers.
Internal documents seen and reported on by Reuters revealed some of the early shows were built primarily to attract Hollywood talent by appealing to critics and the industry talent base. For example, its Transparent series, which won eight Primetime Emmy Awards and generated a lot of buzz for Amazon, was a commercial failure, appealing to only a relatively small demographic. The story centered around the highly controversial transgender issue and lifestyle. According to the documents seen by Reuters, viewership plummeted to only 1.3 million by its third season, far below that of The Man in the High Castle and other top shows.

The results were also poor for "Good Girls Revolt," with only 1.6 million viewing the show in the U.S. It was, of course, critically acclaimed because of the gender inequality subject matter, but once again, it didn't appeal to a wide audience. It only lasted one season. Cost per new customer was a hefty $1,560, with an $81 million price tag.
Even though Bezos has said in the past that winning awards "helps us sell more shoes," I believe he also based that upon commercial success as well.
He did confirm that subscribers did "renew their subscriptions 'at higher rates, and they convert from free trials at higher rates' than members who do not stream videos on Prime." For that reason, the company wants to adapt its video content to appeal to a wider customer base in order to attract more viewing interest from subscribers and potential subscribers.
With a spending budget of about $5 billion, the company wants to get the most out of that capital allocation, which means we're going to primarily see more content developed for wider audiences. This should continue to increase the Amazon Prime subscriber base, as well as keep churn down.
Original programming and subscriber growth
To get an idea of what Amazon is looking for from its hit shows, we'll look at a couple of its more popular ones.
First is the aforementioned The Man in the High Castle. In the early part of 2017, the show had about 8 million U.S. viewers, according to the documents Reuters had access to. With production costs of $72 million, it added 1.15 million new subscribers around the world. The company concluded every new subscriber costs about $63 each, far below the $1,560 it cost from each new subscriber attracted from Good Girls Revolt.
Another successful example is The Grand Tour, which features the popular talent which had formerly worked on BBC's Top Gear. In its first season it had over 1.5 million first streams globally, at a cost of $49 for each subscriber.
Looking ahead, Amazon has staked a big part of its video future on its acquisition of the rights to making a prequel based upon The Lord of the Rings. Reuters reported that people familiar with the circumstances said Bezos wants a hit that would rival Game of Thrones. Rights to the franchise alone were reportedly at $250 million, with expectations production and marketing costs could double that total for the first two seasons.
To match the results coming from The Man in the High Castle, Amazon would need to attract close to three times the number of Prime members. If the company does this right, I don't see that being a problem, based on the rabid fan base of The Lord of the Rings. The challenge will be to not alienate those fans by changing the essence of the world and characters created by Tolkien.
As all of this relates to growing and retaining subscribers, it's readily apparent Amazon is changing its strategy to one of reaching a mass audience. This is the right thing to do, in my view, as the company needs content hits in order to continue its Amazon Prime growth momentum.
With it also targeting international markets for growth, content based upon broadly appealing stories like The Lord of the Rings makes a lot of sense. It did well domestically and internationally as a series of films.
Another demographic Amazon is targeting for growth
Over the last couple of years, the company has been working on finding ways to grow beyond the high-end earnings that drove its domestic growth. To that end, it has taken steps to appeal to low-income customers, according to Recode.
A number of analysts have stated Amazon Prime probably reaches from "40 percent to 60 percent of all U.S. households." If that's accurate, it does mean the company has a lot of room to grow domestically. But since the majority of high-income people that want to buy the service have certainly already done so, it means the company will have to look elsewhere for domestic growth. That means providing alternatives for low-income people to get them to sign up.
Cowen and Company noted that as of August 2016, "around 40 percent of households that made between $40,000 and $50,000 a year, and just 30 percent of those who earned less than $25,000." At that time, U.S. households with a minimum of $150,000 accounted for about 60 percent of Prime membership.
It appears one of the first steps Amazon took to attract lower-income subscribers was to offer a monthly payment option for consumers. As of this writing, it now costs $12.99 a month for those choosing that as an alternative payment plan. Initially, it was $10.99.
Another way Amazon helped to remove obstacles for low-income customers was to introduce Amazon Cash, which allowed consumers to pay cash at participating retail stores that could be applied to their monthly payments. This, of course, was a play for those that didn't do business with a bank.
Not long after that, Amazon offered a 45 percent discount to customers that were on public assistance of some kind. Recently, the company added those on Medicaid to the discount plan, which costs $5.99 a month.
With Jeff Bezos saying 2017 was a banner year for domestic Prime subscriber growth, it's evident the service is making inroads into the lower-income demographic. A study released by Robert W. Baird & Co. in early 2017 confirmed this, saying the strongest domestic growth was coming from those with income under $50,000 in the U.S.
Conclusion
Along with its different plans meant to attract new customers in the U.S. and internationally, Amazon Prime growth is being driven primarily at this time by its streaming video business.
The release of Amazon Prime subscriber numbers allows for a more visible understanding of the company's reasons behind spending more for original content and its decision to transition to developing video content that targets a broader audience.
Looking ahead, I think we're going to see Amazon focus on developing fewer shows, spending more on creating major hits that lower the costs of subscriber acquisition. If successful, it should also improve subscriber retention, which is already decent.
Assuming similar results going forward on spending by Prime subscribers, every new addition represents about $700 more per year than non-subscribers. That number may decline some if lower-income subscribers spend less than their higher-income counterparts.
The key to Amazon is not only boosting revenue with bigger hits, while lowering subscriber acquisition costs, but increasing the number of consumers in its overall ecosystem, including Alexa and Echo. For that reason, I see the company continuing to increase spending on original content, and based upon the numbers we know, it's well worth the money.