By Erik Knutzen, Chief Investment Officer - Multi-Asset Class
Late-cycle support and attractive valuations could release the potential of commodity stocks.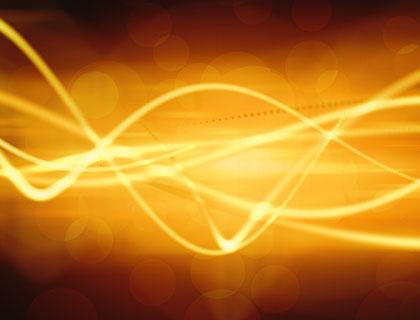 Markets have gotten headline fatigue. Perhaps, to use my colleague Brad Tank's terms, there is a point at which the noise becomes so cacophonous that it is simply easier on the ears to listen only for the signals.
Whatever the reason, while each day brings some new distraction, over recent trading sessions equity investors have begun to focus on corporate earnings. Those earnings signals have continued to show strength in the global economy.
Important signals are not, however, restricted to bottom-up company fundamentals. For Brad, the Federal Reserve and the European Central Bank are sending out the important ones. Similarly, I have described why we are intently focused on inflation expectations, interest rates and U.S. dollar exchange rates.
Bring that all together - earnings, inflation, rates - and you start to build a sense of the billion-dollar question: Where are we in the business cycle? You also uncover some potentially attractive investment opportunities.
The Late Phase of the Business Cycle at Work
We believe we are entering the late phase of an unusually long business cycle. Historically, that has meant rising inflation and higher commodity prices. Broad commodity benchmarks are up strongly so far in April and well ahead of global equity markets so far this year. Recent strength from energy, precious metals and industrial metals have paced these markets.
An important (although potentially more obscure) aspect of commodities markets is that, after many years in "contango" (where later-dated futures trade more expensively than near-dated ones), the majority of commodity futures curves have moved toward "backwardation" (where the later-dated contracts are cheaper).
That makes commodity futures more attractive for investors because they start to earn what is called "roll yield." More fundamentally, the rising dynamic at the front of the curve reflects that demand is beginning to put a strain on supply, or at least that hedgers, producers and investors are moving back toward a more "normalized" relationship after years of weak demand.
This is the late phase of the business cycle at work.
Opportunities in the Pipeline
Higher commodity prices likely mean growing earnings for commodity companies. Let us focus on the energy sector, in particular.
WTI crude oil is up nearly 40% over the past 12 months and close to breaking $70 per barrel for the first time in more than three years. In the Q1 U.S. earnings season, analysts anticipate substantial earnings growth from energy companies over the same period last year, and the estimate for the sector's earnings growth in 2018 is among the highest in the S&P 500 Index. Yet valuations, while they have recovered considerably over recent weeks, still appear dislocated from the underlying strength in energy commodities.
Furthermore, the sector is in acute need of capital. Supply can only meet rising demand if the infrastructure is in place to move it to customers. Evidence is mounting that the sector has a lack of pipelines and related assets to accommodate the recent rapid growth in production and rising consumption, however. Many pipeline providers structured as Master Limited Partnerships (MLPs) have struggled to fund that infrastructure because they have been out of favor with investors, elevating their cost of equity.
We think that makes pipeline providers especially interesting. MLPs offer attractive yields, particularly after regulators indicated in March that certain tax treatment may be changed, a ruling that created confusion in an already depressed sector but which we believe is unlikely to cause lasting structural damage. Regardless of legal structure, pipeline providers in general are toll-takers, which makes them less exposed to the full volatility of the underlying commodity price - yet, many have a meaningful proportion of their revenue with automatic escalators linked to inflation. The sector also has an important role to play in transporting U.S. shale gas, and therefore, in the transition toward less carbon-intensive power production.
Benign Feedback Loop
Energy may be an emerging opportunity, then. In addition, the dynamics of the sector hold important lessons about the late phase of the business cycle as a whole.
There are many areas of the economy where investment has been subdued, leaving a shortfall of capital to meet rising demand from business and consumers. For a time, increasing investment can improve productivity and increase the economy's capacity to respond to higher prices - moderating inflation and extending the business cycle in a benign feedback loop. Releasing such pent-up energy can result in strong momentum as the cycle matures.
That momentum will be described by signals coming from earnings, inflation and rates. It is encouraging to see investors' attention rightly turning back to those signals.
In Case You Missed It
U.S. Retail Sales: +0.6% in March
NAHB Housing Market Index: -1 to 69 in April
China 1Q GDP: +6.8% annualized rate
U.S. Housing Starts: +1.9% to SAAR of 1.32 million units in March
U.S. Building Permits: +2.5% to SAAR of 1.35 million units in March
Eurozone Consumer Price Index: +1.0% in March month over month and +1.3% year over year
Japan Consumer Price Index: +1.3% year over year
What to Watch For
Monday, 4/23:
Tuesday, 4/24:

S&P Case-Shiller Home Prices Index
U.S. New Home Sales

Thursday, 4/26:

U.S. Durable Goods Orders
European Central Bank Policy Meeting

Friday, 4/27:

U.S. 1Q GDP (first estimate)
Bank of Japan Monetary Policy Meeting
- Andrew White, Investment Strategy Group
Statistics on the Current State of the Market - as of April 20, 2018
| | | | |
| --- | --- | --- | --- |
| Market Index | WTD | MTD | YTD |
| Equity | | | |
| S&P 500 Index | 0.5% | 1.2% | 0.4% |
| Russell 1000 Index | 0.6% | 1.2% | 0.5% |
| Russell 1000 Growth Index | 0.6% | 1.2% | 2.6% |
| Russell 1000 Value Index | 0.6% | 1.2% | -1.7% |
| Russell 2000 Index | 0.9% | 2.3% | 2.2% |
| MSCI World Index | 0.6% | 1.8% | 0.6% |
| MSCI EAFE Index | 0.5% | 2.5% | 1.1% |
| MSCI Emerging Markets Index | -0.1% | -0.1% | 1.3% |
| STOXX Europe 600 | 0.4% | 3.1% | 1.2% |
| FTSE 100 Index | 1.6% | 4.7% | -2.8% |
| TOPIX | 1.3% | 2.0% | -2.7% |
| CSI 300 Index | -2.8% | -3.5% | -6.7% |
| Fixed Income & Currency | | | |
| Citigroup 2-Year Treasury Index | -0.1% | -0.2% | -0.3% |
| Citigroup 10-Year Treasury Index | -1.0% | -1.6% | -4.0% |
| Bloomberg Barclays Municipal Bond Index | -0.3% | -0.1% | -1.2% |
| Bloomberg Barclays US Aggregate Bond Index | -0.6% | -0.9% | -2.3% |
| Bloomberg Barclays Global Aggregate Index | -0.7% | -0.9% | 0.5% |
| S&P/LSTA U.S. Leveraged Loan 100 Index | 0.1% | 0.3% | 1.7% |
| ICE BofA Merrill Lynch U.S. High Yield Index | -0.1% | 1.0% | 0.1% |
| ICE BofA Merrill Lynch Global High Yield Index | -0.3% | 0.7% | 0.4% |
| JP Morgan EMBI Global Diversified Index | -0.8% | -0.6% | -2.3% |
| JP Morgan GBI-EM Global Diversified Index | -0.5% | -1.2% | 3.2% |
| U.S. Dollar per British Pounds | -1.6% | 0.0% | 3.7% |
| U.S. Dollar per Euro | -0.4% | -0.2% | 2.3% |
| U.S. Dollar per Japanese Yen | -0.2% | -1.3% | 4.6% |
| Real & Alternative Assets | | | |
| Alerian MLP Index | 3.5% | 7.0% | -4.9% |
| FTSE EPRA/NAREIT North America Index | -1.0% | -1.7% | -9.1% |
| FTSE EPRA/NAREIT Global Index | -0.9% | -0.3% | -3.7% |
| Bloomberg Commodity Index | 0.7% | 2.8% | 2.4% |
| Gold (NYM $/ozt) Continuous Future | -0.7% | 0.8% | 2.2% |
| Crude Oil (NYM $/bbl) Continuous Future | 1.5% | 5.3% | 13.2% |
(Source: FactSet, Neuberger Berman)
This material is provided for informational purposes only and nothing herein constitutes investment, legal, accounting or tax advice. This material is general in nature and is not directed to any category of investors and should not be regarded as individualized, a recommendation, investment advice or a suggestion to engage in or refrain from any investment-related course of action. Investment decisions and the appropriateness of this material should be made based on an investor's individual objectives and circumstances and in consultation with his or her advisors. Information is obtained from sources deemed reliable, but there is no representation or warranty as to its accuracy, completeness or reliability. All information is current as of the date of this material and is subject to change without notice. The firm, its employees and advisory accounts may hold positions of any companies discussed. Any views or opinions expressed may not reflect those of the firm as a whole. Neuberger Berman products and services may not be available in all jurisdictions or to all client types.
Investing entails risks, including possible loss of principal. Investments in hedge funds and private equity are speculative and involve a higher degree of risk than more traditional investments. Investments in hedge funds and private equity are intended for sophisticated investors only. Indexes are unmanaged and are not available for direct investment. Past performance is no guarantee of future results.
The views expressed herein include those of the Neuberger Berman Multi-Asset Class (MAC) team and Neuberger Berman's Asset Allocation Committee. The Asset Allocation Committee is comprised of professionals across multiple disciplines, including equity and fixed income strategists and portfolio managers. The Asset Allocation Committee reviews and sets long-term asset allocation models, establishes preferred near-term tactical asset class allocations and, upon request, reviews asset allocations for large diversified mandates. Tactical asset allocation views are based on a hypothetical reference portfolio. The views of the MAC team or the Asset Allocation Committee may not reflect the views of the firm as a whole, and Neuberger Berman advisers and portfolio managers may take contrary positions to the views of the MAC team or the Asset Allocation Committee. The MAC team and the Asset Allocation Committee views do not constitute a prediction or projection of future events or future market behavior. This material may include estimates, outlooks, projections and other "forward-looking statements." Due to a variety of factors, actual events or market behavior may differ significantly from any views expressed.
This material is being issued on a limited basis through various global subsidiaries and affiliates of Neuberger Berman Group LLC. Please visit www.nb.com/disclosure-global-communications for the specific entities and jurisdictional limitations and restrictions.
The "Neuberger Berman" name and logo are registered service marks of Neuberger Berman Group LLC.
© 2009-2018 Neuberger Berman Group LLC. All rights reserved.