By FS Staff
Right now, commercial traders have effectively doubled their short position on oil, John Kosar at Asbury Research told Financial Sense Newshour.
They're heavily betting on a major top that has failed to materialize, he said, and as they lose money, this increases the chances for a massive short-covering rally and spike in prices.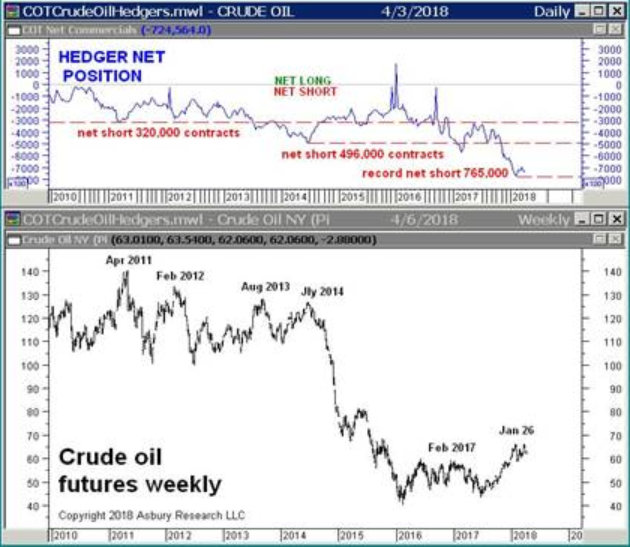 Source: Asbury Research
The last time this happened was in 2008. Oil continued to move up and, eventually, large commercial hedgers finally threw in the towel with prices surging over the next nine months from $70 a barrel to $130 a barrel.
Kosar admitted that this wasn't the only reason for the surge. Geopolitics and other exogenous events certainly play a role, but if the trade continues to go against them, short-covering will likely add fuel to the fire and accelerate the move higher.
"I'm seeing the same setup now," Kosar said. "That's exciting to me. When I see inflows on the ETF side, which is short-term money, and I see the smart money guys (making such a large bet)..this could be a potentially big trade here going into the summer."
Listen to this full interview by clicking here.