The purpose of this report is to examine the relationship between Treasury liquidity and the stock market and the popular saying "Sell in May and come back in November."
The idea for this article and the link to the popular stock market saying came from reading this excellent article by Robert P Balan.
My own work is based on the financial flows and the national account sectoral balances after the work of Professor Wynne Godley.
The following chart from the article by Robert is central to this analysis.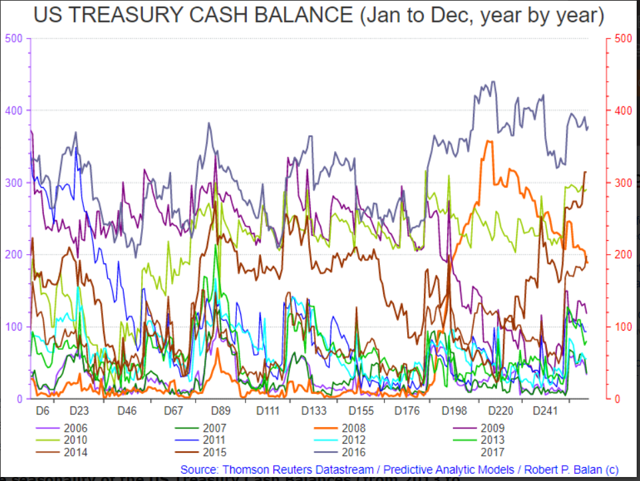 (Source: Robert P Balan and Team at PAM)
The above chart shows US Treasury cash balances from January to December year over year from 2006 through to 2017.
When one looks at the chart one can see that there are similar patterns year after year. There is a peak almost every year as follows:
1. D23, January
2. A big peak at D89, May
3. Another big peak around D198, November.
One has to ask why and can this be traded?
The following graph is from the Fed and explains in a typical year its financial operations.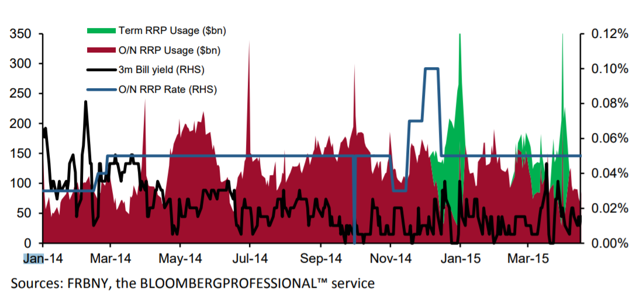 January
From the graph, one can see that January is a time for Reverse Repurchase Agreement Operations (RRP). This is part of the "under current law" requirement that the Fed manage a targeted Federal funds rate with the buying and selling of Treasuries instead of simply setting a support rate on reserves, which would be much less effort and much less distortionary than having $20T Treasuries on issue.
May
This one gets us to the stock market adage.
In may the US Government pays out tax refunds to people who were charged too much tax, to begin with. They receive the overpayment with no interest for the time held and if it were the other way around the IRS bloodhounds would be all over them, and there would be interest charged on back taxes, jail, penalties etc.
Mostly wealthy people receive tax refunds because:
1. They earned enough income to pay taxes.
2. They know how to work the system to get a tax refund.
3. They can afford professional help to get the right advice to obtain a tax refund.
This is all part and parcel of the skewed, inequitable Federal tax system best summarized by Warren Buffet:
... Shifting income to the rich by taxing dividends, capital gains, inheritances and corporate profits much less than the tax rates on wages also tends to make more funds available for investment since when the investment is taxed relatively less, more funds are made available for the investment. That would also put downward pressure on interest rates.

The primary change that has fundamentally changed the economy can be best described by Warren Buffett, CEO of Berkshire Hathaway (NYSE:BRK.A) (NYSE: BRK.B), who said, "Through the tax code, there has been class warfare waged, and my class has won," to Business Wire CEO Cathy Baron Tamraz at a luncheon in honor of the company's 50th anniversary. "It's been a rout."
(Source: Professor Lance Brofman)
This means that the tax refund income can be mostly saved and not spent.
Rich people tend to save their income in stocks, bonds, and real estate.
This means that one can expect a pop in the stock market in the middle to the end of May. If the pop is a good one, one can sell the rip and go away as the following months through spring and summer are fairly flat regarding fiscal flows, as the chart above shows.
At present we are having a retrace in the stock market that began in February 2018. The market is rising now after making three monthly lows. One could well expect the flush of extra liquidity in May will cause the stock market to rise to at least its February high and keep going.
November
In November the Fed does its Treasury buybacks. It offers to buy higher yielding Treasuries before expiration of their maturity and if necessary issues replacement Treasuries at a lower yield. All part of the veil over Government money creation mentioned earlier.
In November there are ex-bondholders with money to invest, and part of that goes into the stock market causing another pop if it is a big year for buybacks.
At another level, there are people that know this process takes place who have already re-entered the stock market for the next pop. If it is a large flush of funds entering the stock market, it goes onto form a Christmas rally where one steps out again after the pop in May.
Recommendation, Summary, and Conclusion.
All three scenarios are dependent on the size of the fiscal flow entering the stock market. There will be good years and slow years. The chart shows that as different amplitude lines.
How will this year be? Given the recent changes to the tax laws, it could well be a bumper year for May in 2018 and 2019. The May boost also lines up with a chart pattern than sees an end to the current retrace pattern in the stock market.
The Federal open market operations in February and November each year do not cause spikes and troughs as consistently as the May tax return pattern. This area needs more research to determine a good year from a flat year. Most likely the stimulus is larger in years when the Fed funds rate is changing than when it is stable.
If the February, November repeating pattern links with movement in the Fed funds rate then this year will be a stronger peak given the recent rate rises after so many years of no rate rises shown in the chart below.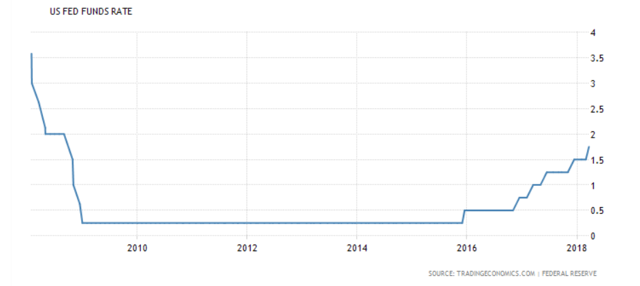 I will do some research on the February, November pattern and report back in another article.
What his article has shown is:
1. That liquidity spikes explain to a large degree the folk wisdom behind the saying "Sell in May and come back in November" and that it has little or nothing to do with the seasons, holidays, or horse races.
2. May is the most consistent spike pattern as it comes from Fed tax return refunds.
3. The February and November spikes are related to Fed open market operations designed to maintain the veil over Federal Government money creation.
Disclosure: I/we have no positions in any stocks mentioned, and no plans to initiate any positions within the next 72 hours.
I wrote this article myself, and it expresses my own opinions. I am not receiving compensation for it (other than from Seeking Alpha). I have no business relationship with any company whose stock is mentioned in this article.