There are 8 IPOs scheduled for the week of April 23, 2018. The size of the capital being sought from the IPO ranges from $34 million - $564 million. For some, IPO investing is a nice way for some extra cash to see some potentially staggering returns with a few days. That being said, after all the short-term IPO traders have left, does any long-term potential remain?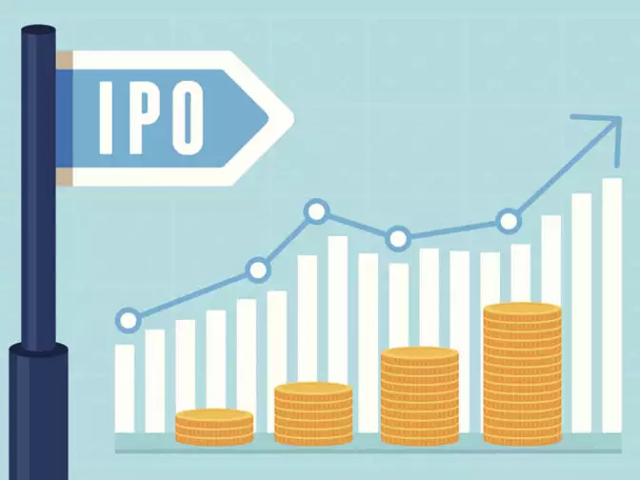 Source: The Economic Times
Scheduled IPOs
Alzheon is a clinical stage biopharma company with a focus on brain disorders, aging, and memory. The company has a Phase 3-ready Alzheimer program, "ALZ-801". This lead candidate is an "inhibitor of beta amyloid misfolding".
"Ceridian is a global human capital management ("HCM") software company. Dayforce, our flagship cloud HCM platform, provides human resources ("HR"), payroll, benefits, workforce management, and talent management functionality." The company has over 3,000 company-customers (2.5 million employees) to whom they charge on a per-employee, per-month basis. Revenue was $750.7 million, with $69.3 million in backlogs as of year-end 2017.
DocuSign is the world's leader in e-signature. The company has over 350,000 company-customers, equating to revenue of $381.5 million in 2017 (up 52% year-over-year).
"We are a leading independent personal lines insurance agency, based on personal lines revenue, reinventing the traditional approach to distributing personal lines products and services throughout the United States." The company model focuses on franchising, which saw 57% growth in 2017. Revenues for the year were $42.7 million.
"We are a multi-asset biopharmaceutical company focused on the acquisition, development, and commercialization of innovative therapeutics that aim to improve outcomes for patients with rare and specialty diseases."
"We are a leading provider of high-power semiconductor and fiber lasers." The company generated revenues of $138.6 million in 2017 selling to over 300 customers worldwide.
"We are a leading cloud-based platform for work execution, enabling teams and organizations to plan, capture, manage, automate, and report on work at scale, resulting in more efficient processes and better business outcomes." With over 92,000 customers, the company generated $111.3 million as of January 31, 2018.
"We are a clinical-stage specialty pharmaceutical company dedicated to the development and commercialization of best-in-class novel nanomedicines..." The company does this through its proprietary "lipid-assembled drug delivery platform".
Potential
During IPOs, companies love to sell themselves, they have to. But as a result, investors may be hypnotized by the "TAM of billions of dollars", only to see the company obtain 2% market share and never strike profitability. So the question remains...do any of these IPOs hold long-term potential?
I recommend avoiding Alzheon, Taiwan Liposome Company, and Mereo BioPharma Group as they are entirely dependent upon their trial results. These companies, until they have drugs on the market, are entirely speculation.
Goosehead Insurance is still very small and very regionalized, centered within Texas. This IPO may see a nice return based on macro trends that will lift the financial sector as a whole. The two that hold potential and require additional research are Ceridian and Smartsheet.
Ceridian
Ceridian has seen reasonable growth in revenue over the last couple years. The promising trend is the company's ability to lower its losses and grow/retain its customer base.

Source: S-1
Cost of revenue has remained stable over the last three years at 59.5% (2015), 63.2% (2016), and 60.9% (2017). Over this same period, the net loss of the company has decreased, with a $44.7 million tax break lower net loss by 88.6% from 2016 to 2017.
The main cloud platform the company is known for, Dayforce, has seen revenue grow 46% over the last year ('17-'16) and 50% the year before ('16-'15).
Ceridian has also had strong customer growth and customer retention. Shown below, the customer base increased 28% over the last year from 2,339 to 3,001. From 2012 to 2017, the customer base has had a CAGR of 44.16%.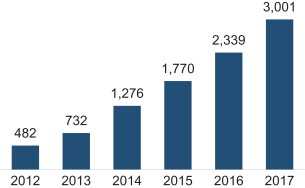 Source: S-1
Smartsheet
What is impressive about Smartsheet, is the customer base. The company has a lot of customers, and a lot of those customers are Fortune companies including Starbucks and Cisco. The company reports that no single customers provides more than 3% of total revenue which is a good sign that they are not reliant upon a single customer. Also, their 10 largest customers provide less than 10% of total revenues. This shows strong revenue diversification among customers.
Smartsheet has a huge gross margin, sitting at 80.5% in 2018. However, the company still posts a net loss. The operating expenses of the company are huge and have more than doubled over the last year.

Source: S-1
Revenue grew 60.8% from 2017 - 2018 and is projected to continue. The macro trend of big data and the company's ability to condense this data onto a sleek dashboard, give it a strong position into the upcoming future.
Conclusion
These are my personal recommendations on this week's IPOs. While it is normally recommended to avoid IPOs for the first quarter or two, with due diligence an investor can enter before and remain confident. Above are just quick looks at Ceridian and Smartsheet as they seem to have strong, growing customer bases and have a product that is in demand.
The companies have products that capitalize on the growing needs of companies and big data. As a result, the future should be strong for these two companies as long as they can wither out 'growing pains' from their high, double digit growth.
Disclosure: I/we have no positions in any stocks mentioned, and no plans to initiate any positions within the next 72 hours. I wrote this article myself, and it expresses my own opinions. I am not receiving compensation for it (other than from Seeking Alpha). I have no business relationship with any company whose stock is mentioned in this article.