US IPOs are strong, real strong. The first quarter of 2018 was the best quarter for IPO proceeds in 3 years according to Renaissance Capital. Some view this as a strong sign for the markets, concreting the continuation of the bull market trend; others view this as a sign of worry due to historical patterns. Here are the IPOs scheduled for the week of April 30, 2018: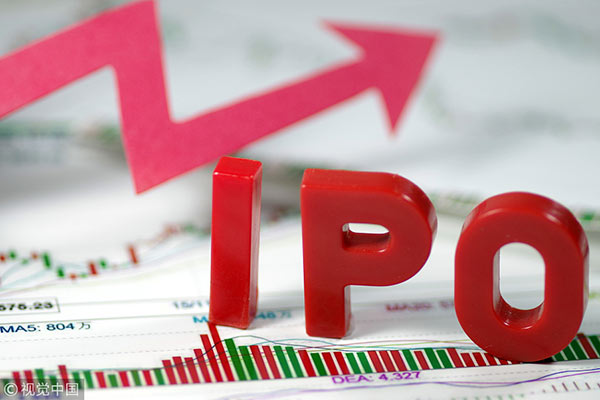 Source: China Daily
ASLAN Pharmaceuticals is a biotechnology company focused on oncology. The company focuses on "...cancers, such as gastric cancer and biliary tract cancer, that are orphan diseases in the United States and Europe for which there are few, if any, approved therapies." The company is based in Singapore, which the company hopes will allow for accelerated development.
BayCom is a bank holding company in California. The company is relatively small with "...total assets of $1.25 billion, total deposits of $1.10 billion, total loans of $890.1 million (net of allowances) and total shareholders' equity of $118.6 million." The company operates banks with a range of services.
Carbon Black is a cyber-security company focused primarily on endpoint security. The company has a "...predictive security cloud platform continuously captures, records and analyzes rich, unfiltered endpoint data." This predictive element allows companies to stay a step ahead.
Construction Partners is a construction company with a focus on infrastructure and roads. The company does operate across the construction spectrum providing "...site development, paving, utility and drainage systems, as well as supplies hot mix asphalt."
Inspire Medical Systems is a "...medical technology company focused on the development and commercialization of innovative and minimally invasive solutions for patients with obstructive sleep apnea." The technology monitors patients breathing and applies a nerve stimulate for the airway to remain open.
PermRock Royalty Trust is a trust founded by Boaz Energy, which focuses on the "...acquisition, development and operation of oil and natural gas properties in the Permian Basin." The trust is entitled to 80% of net profits from the sale of oil and gas, in the Permian Basin, owned by Boaz Energy.
Spirit of Texas Bancshares is a bank holding company based in Texas. Their subsidiary, Spirit of Texas Bank, operates commercial and retail banking services. The company is small with "...total assets of $1.03 billion, loans held for investment of $869.1 million, total deposits of $835.4 million and total stockholders' equity of $99.1 million."
Unity Biotechnology pursues to extend the amount of time before age-related diseases take hold. These include "arthritis, vision loss, and cognitive decline". The company expects to commence their first clinical trial for UBX0101 in the first half of 2018. This drug focuses on "...musculoskeletal disease with an initial focus on osteoarthritis."
Potential
The biotechs IPO'ing this week are focusing on aspects of medicine that have sort of been thrown aside. However, there is a reason they have been thrown aside... they are not profitable. Because of this, I recommend avoiding them until they have drugs on the market to monitor performance.
The bank related IPOs should benefit in the short-term from the strength of the US economy. There is increased investment and increased borrowing. There may be regional macro trends that could affect these shares but that is not the point of this article.
So is there any potential?
The short answer is yes... potentially (redundant). This is not an in-depth look and there may be more regionalized macro-trends that can affect these stocks, especially in the Texas region where a couple of these stocks are centralized. That being said, there are some market-wide trends that may help a couple of these companies in the short to mid-term.
PRT is positioned for a strong mid to long-term future. According to the US EIA, the 'Southwest' will see the strongest growth in the coming years for oil production. Within the next decade or so, the Southwest region of the US is expected to see nearly a double in production from ~2.5mil bpd (barrels per day) to ~4mil bpd. The graph below shows the position of the 'Southwest' region, this is the exact positioning of the Permian Basin.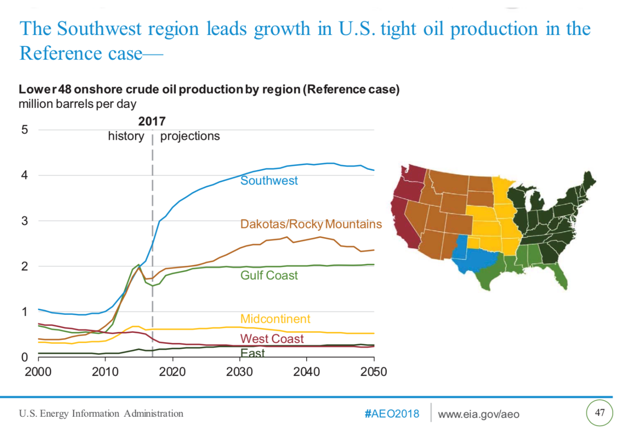 Source: EIA
Boaz Energy forecasted net production is shown below. While the overall barrel production rises, the actual proved amount continues to decrease. This will change as the exploration is able to increase and 'prove' more resources in the area.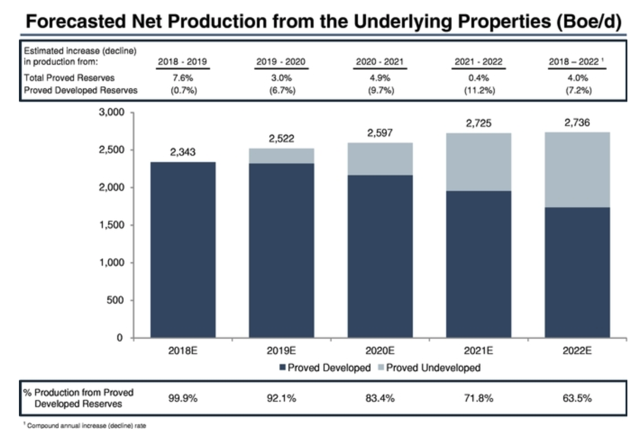 Source: S-1
Oil prices are projected to remain stagnant in the coming years. This is not necessarily a bad thing, given that production is expected to increase. Especially given that, according to the company's S-1, the operating margin is extremely high (72% for 2017).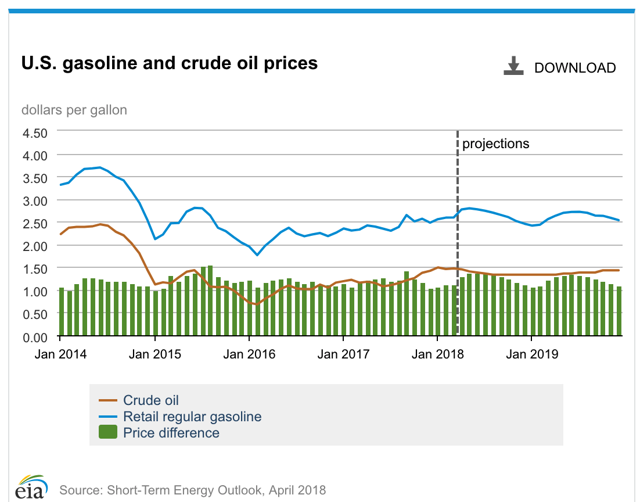 Source: S-1
Carbon Black
CBLK operates within a growing market for security solutions. The creation of the cloud platform has created more entry points for malicious hackers and malware, this is where Carbon Black operates. Historically, only the on-premise network needed protection, conventionally through a firewall. The growth in cloud and mobile now requires a change in security.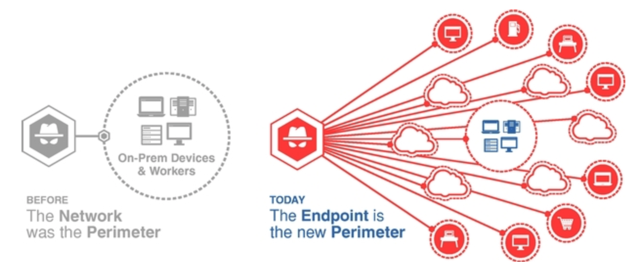 Source: S-1
Revenue over the past 3 years has had a CAGR of 51%. The majority of this revenue is derived from subscriptions. Within these subscriptions, the company states that in 2017, 96% of clients had either a 1-year or a 3-year contract.

Source: S-1
The company may have a scaling issue, but that is yet to be seen. As revenues have grown, net loss has grown deeper. This does appear to be mainly thanks to sales & marketing, which can be expected for a young company. A hopeful look is that general and administrative costs have actually decreased slightly from 2016 to 2017.
Conclusion
These are my personal recommendations on this week's IPOs. While it is normally recommended to avoid IPOs for the first quarter or two, with due diligence an investor can enter before and remain confident. These are just quick looks at a couple IPOs, PermRock Royalty Trust and Carbon Black.
PermRock is very reliant upon the macro trends within the oil/energy sector. With production expected to increase, as long as prices remain the same or increase, the company should perform well. Carbon Black is inside a transforming market and this may be a strong player in the future. The catalyst for this company is pure performance.
Disclosure: I/we have no positions in any stocks mentioned, and no plans to initiate any positions within the next 72 hours.
I wrote this article myself, and it expresses my own opinions. I am not receiving compensation for it (other than from Seeking Alpha). I have no business relationship with any company whose stock is mentioned in this article.
Editor's Note: This article covers one or more stocks trading at less than $1 per share and/or with less than a $100 million market cap. Please be aware of the risks associated with these stocks.