By Nish Popat, Senior Portfolio Manager, Emerging Markets Debt, Greg Magnuson, Senior Research Analyst, Emerging Markets Debt and Jonathan Bailey, Head of ESG Investing
Environmental, Social, and Governance (ESG) factors can be particularly important to credit quality in emerging markets (EM) fixed income. This especially applies to quasi-sovereign issuers that are exposed to both sovereign and corporate risks. In this example, our proprietary assessment of ESG risks at a quasi-sovereign company allowed us to both avoid an initial governance scandal and then opportunistically take advantage of the mispricing of the associated risk.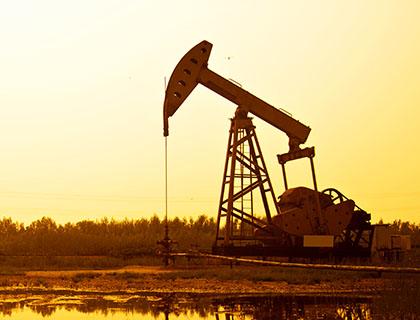 Before we assess the ESG risk of a corporate issuer, we leverage the expertise of our sovereign team to understand country-specific ESG risk factors, which comprise 40% of our country credit model, and include issues such as political stability and security, corruption, ease of doing business, and energy intensity. These signals can remain weak even as broader macroeconomic indicators improve in a particular country. This understanding of sovereign risk can be particularly important when assessing sovereign-owned corporate issuers, as specific credit or ESG risk factors are often obscured.
Due to its frequent issuance and significant weight in EM benchmarks, a sovereign-owned oil and gas company presented a unique case. Since 2011, the company's credit profile suffered from government involvement in corporate decision-making, which led to the use of the company's balance sheet to subsidize the country's fuel prices and ambitious infrastructure projects.
Given our concerns about deteriorating credit metrics and corporate governance, in 2014 we were underweight the issuer relative to the benchmark. However, to maintain some exposure to the country's oil and gas sector, we strategically took positions in other, more fairly valued, off-benchmark issuers.
Key Takeaways
Sovereign and corporate ESG factors can interact.
Engagement can bring additional insight.
Suppliers and downstream players may also have exposure.
Markets may overreact or belatedly recognize ESG issues, which can create opportunities for engaged investors.
In late 2014, the company was implicated in a corruption scandal involving political kickbacks from suppliers and service providers, making it clear that its governance structures had created conditions that permitted corruption. The scandal's impact on the balance sheet caused a postponement of the release of key financial disclosures, which in turn caused significant volatility as it restricted the company's market access and called into question the adequacy of its liquidity position.
Over the course of the fourth quarter of 2014, we reviewed suppliers and other companies that had derivative exposure to the issuer and the scandal, and exited these positions to mitigate risk. At the same time, we felt that the issuer debt itself was excessively penalized by the market, and because of our confidence that the sovereign support would enable the company to navigate these challenges, we chose to take a benchmark weight exposure to the issuer.
We participated in a market call with the company in November 2014 to discuss the delayed financials, and we met in-person with management in January 2015 to understand plans for addressing governance deficiencies. We were encouraged by steps to improve audit and compliance oversight, ensure independent board committees, and subsequently establish an executive board committee covering governance and compliance.
Senior management was replaced in February 2015, which led to more transparent hiring practices meant to ensure professional and ethical qualifications of candidates, improved internal financial controls, as well as clearer procurement protocols.
We participated in further market calls with senior management and monitored the implementation of fundamental governance enhancements, including the delivery of audited financials ahead of covenant deadlines. As the company regained market access, we met again with management one-on-one in May 2015 and were able to opportunistically take advantage of weak bond prices and increase our position.
Even with the improved governance structures, political risks remain, but management has stayed committed to reducing debt and focusing on cost and capital discipline, as well as improving transparency by making its fuel pricing policy more market-driven and introducing private partners to prevent a policy roll-back by future administrations. Our consistent engagement with management over the years allowed us to take a more informed view on the company's governance standards and their impact on fundamental performance.
Leverage Ratio

Source: Company Reports
S&P Ratings History

Source: Standard Poor's
For more information about Neuberger Berman's approach to ESG investing, please visit www.nb.com/esg.
Note: Investment strategies' ESG integration approaches may evolve over time. This document is addressed to professional clients only.
This document is a financial promotion and is issued by Neuberger Berman Europe Limited, which is authorized and regulated by the Financial Conduct Authority and is registered in England and Wales, at Lansdowne House, 57 Berkeley Square, London, W1J 6ER and is also a Registered Investment Adviser with the Securities and Exchange Commission in the U.S. and regulated by the Dubai Financial Services Authority.
This material is provided for informational purposes only and nothing herein constitutes investment, legal, accounting or tax advice, or a recommendation to buy, sell or hold a security. This material is general in nature and should not be regarded as individualized, a recommendation, investment advice or a suggestion to engage in or refrain from any investment-related course of action. No recommendation or advice is being given as to whether any investment or strategy is suitable for a particular investor. Each recipient of this document should make such investigations as it deems necessary to arrive at an independent evaluation of any investment, and should consult its own legal counsel and financial, actuarial, accounting, regulatory and tax advisers to evaluate any such investment. Neuberger Berman is not providing this material in a fiduciary capacity and has a financial interest in the sale of its products and services. Any views or opinions expressed may not reflect those of the firm as a whole. This material may include estimates, outlooks, projections and other "forward-looking statements." Due to a variety of factors, actual events may differ significantly from those presented. Neuberger Berman products and services may not be available in all jurisdictions or to all client types. Diversification does not guarantee profit or protect against loss in declining markets. Investing entails risks, including possible loss of principal. Past performance is no guarantee of future results.
We do not represent that this information, including any third party information, is accurate or complete and it should not be relied upon as such. An investment in this product involves risks, with the potential for above average risk, and is only suitable for people who are in a position to take such risks.
Indices are unmanaged, and the figures for the indices shown include reinvestment of all dividends and capital gain distributions and do not reflect any fees or expenses. Investors cannot invest directly in an index.
The information contained herein should not be reproduced or redistributed in whole or in part without the written permission of Neuberger Berman, except as may be required by law or regulation.
Subsidiaries of Neuberger Berman Group LLC include, but are not limited to, Neuberger Berman BD LLC, Neuberger Berman Investment Advisers LLC, NB Alternatives Advisers LLC, Neuberger Berman Trust Company N.A., Neuberger Berman Trust Company of Delaware N.A., Neuberger Berman Europe Ltd., Neuberger Berman Asia Ltd., Neuberger Berman East Asia Ltd., Neuberger Berman Singapore Pte. Ltd., Neuberger Berman Taiwan Ltd., and Neuberger Berman Australia Pty. Ltd.
Neuberger Berman Investment Advisers LLC is a registered Investment Adviser.
The "Neuberger Berman" name and logo are registered service marks of Neuberger Berman Group LLC.
© 2018 Neuberger Berman Group LLC. All rights reserved.