Market Intro

CNBC: Thursday close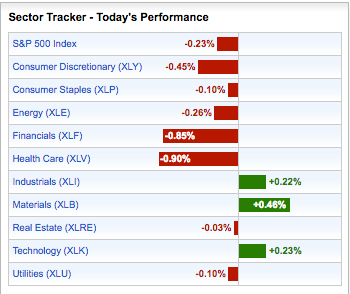 SectorSPDR
US stocks (SPY, DIA, QQQ, IWM) encountered quite a day on Thursday, with the NFP report up on the docket for tomorrow. The S&P bottomed around 2590 and in after hours sits at 2632: quite a comeback! Still, how many of these events can investors weather before they begin to bail?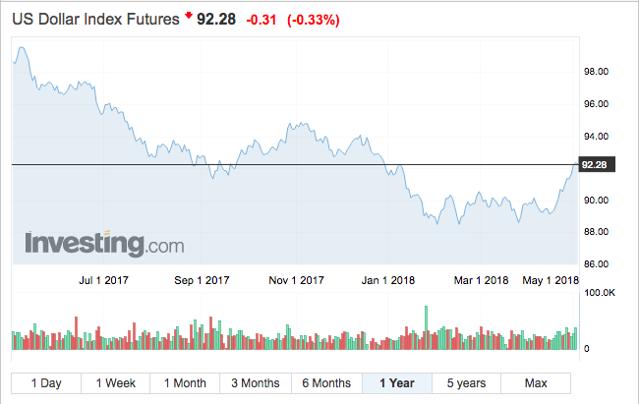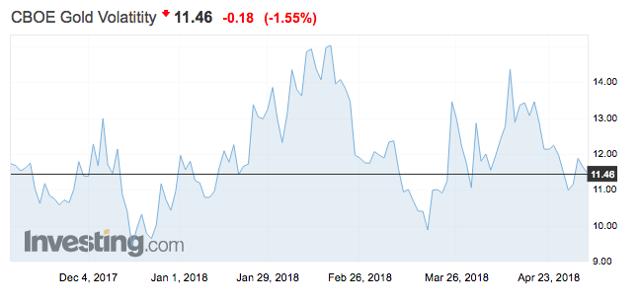 The USD (UUP) is on the ascendant while gold (GLD) scrapes the bottom of its range. What's more interesting to my mind is just how calm the gold market is from a vol standpoint. Macro headwinds and geopolitical conflict seem to be a daily ingredient to our current environment, but gold vol is checked out.
Thoughts On Volatility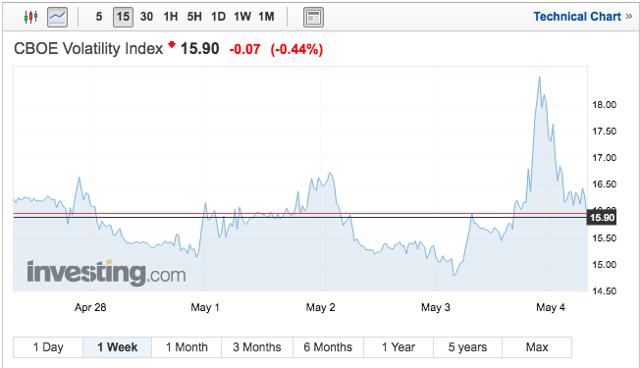 Yesterday was quite remarkable for how well the S&P recovered and how the vol shorts (SVXY) managed to keep their cool. Thursday morning was the third major drawdown of the week, and yet we're still below a 16 handle. Remarkable. Note above the very large bounce off of 14.75, what I'm calling for now the bottom of the range. If spot can manage recoveries like the one we've just seen, then I'd say we're going to see that range taken lower.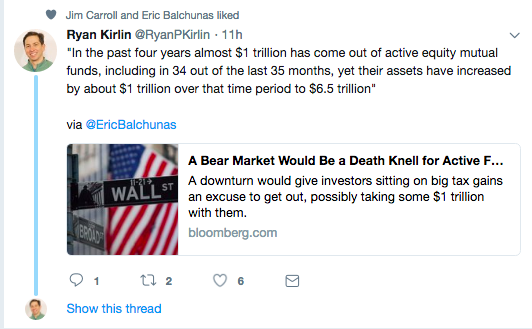 How is this possible? Well, when asset prices increase, of course! The rising market has made the shift out of active management more bearable (pardon the pun) for many of the managers and sponsors. I am in the camp that passive management does lead to liquidity mirages, increased correlations, and increased likelihood for trapdoor experiences. Overall, my hope is that we see a migration back to active management, but that the industry reduces its fee structure pretty substantially.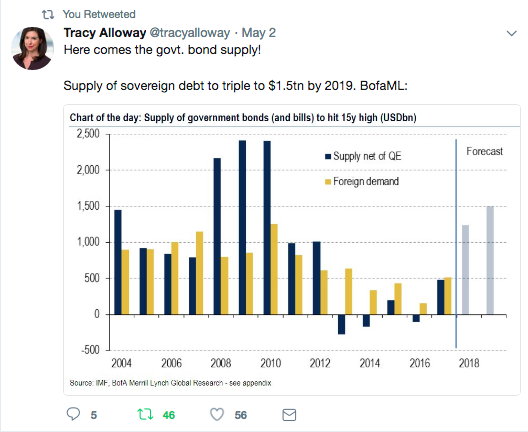 US monetary base reduction coupled with potential for wider US deficits could create a supply deluge for sovereign debt. At this point, stocks truly will have quite a bit of competition for funds, as every one of those debt instruments needs to be owned by someone (with the implication that a dollar allocated to bonds cannot simultaneously be allocated to stocks). To my mind, this rising supply is more problematic for stocks than for the sovereign bond market itself (i.e. rates can remain low, maybe even go lower for a while).
Organic Vol

That fresh-squeezed ATM vol is here (taken Thursday after-market). Implied vols have taken a jump since Apr 27, but nothing too drastic. I must say that days like yesterday make the case for much higher levels of volatility (VXX, UVXY, TVIX). Sure, stocks managed a recovery: this time. And you've got to give stock traders props for their willingness to claw higher. Bears positively hibernated for months.
I would say that these vol levels are simply not sustainable if realized vol maintains this pace. But for now, resiliency truly does need to count for something. I'd say the monthly straddle looks to be the most attractive of the bunch for taking a long position. If vol shorts really do manage a successful raid, that quarterly contract could get crushed.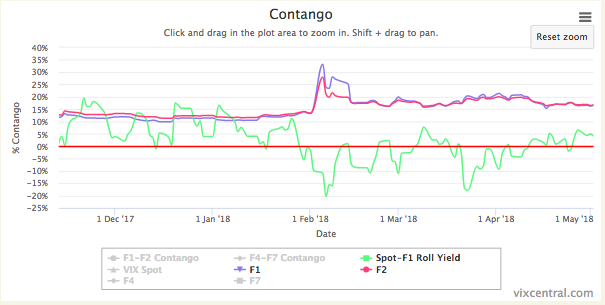 We commonly speak about states of contango and backwardation, both on MVB and just in general trader discussion (Twitter, comment threads, etc). However it is the Spot-F1 roll yield that matters for products such as the vol ETPs. This yield merely tends to correlate well with M1-M2. Right now the roll yield is clocking in at decay facing vol longs. Days like yesterday prove how easily this can swing (spot VIX popped over 18). Absolute M1-M2 paint a picture of an index that is definitely higher than at the end of last year, but is unquestionably seeking to settle down.
What may be possible is for M1 and M2 to make it back (with several weeks' time) to near the lows we saw, say, in January of this year, but with a spot VIX that never makes it much below 12 or so. In other words, modest roll yield with low overall vols.
Conclusion
If this is your first time reading Market Volatility Bulletin, thanks for giving it a try. If you're a regular, we thank you for your ongoing contributions in the comments section.

In the most recent MVB enigmaman speaks to the notion that there are things that aren't happening if the bull market is to remain intact. Many are looking for the recovery in stocks. Each passing day is making clear how unlike the last six years this environment has been.
Thank you for reading.
Please consider following us.