In the last entry of this series, we took a look at top ideas from Baker Bros. Advisors (whose performance has been struggling of late but they've built up a stellar reputation and track record of long term outperformance).
Going forward, I hope to continue to delve into the portfolios of successful hedge funds predominantly in the biotech sector, trying to place ourselves in the mindset of the managers and analysts. We do so humbly, knowing that we don't have access to their research or thought processes (and keeping in mind that positions are constantly changing) - nevertheless, it is an interesting exercise that I hope readers find useful.
Today's Fund: Orbimed Advisors
Founded: 1998
Manager: Samuel Isaly (stepped down in December and replaced by Management Committee composed of Sven Borho, Carl Gordon, and Jonathan Silverstein)
Strategy: Long biotech, diversified
Relevant Reading Material: Partner Bios, OrbiMed Logs Two Decades of Novel Attacks on Cancer (WSJ subscription required)
Market Value: $7.9 billion
Top 10 Holdings %: 34.65%
Turnover %: 27.27%
Time Held Top 20 holdings: 6.20 quarters
Performance 4/16- 2/18: 33.68%


Figure 1: Performance compared to S&P Total Return Index (source: Whale Wisdom)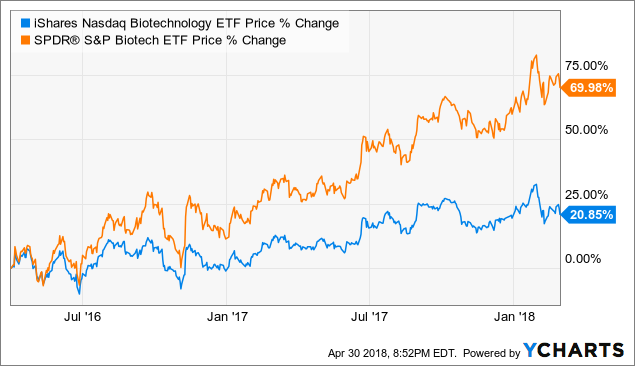 Top 5 Weighted Biotech Positions:
#1: Biogen (BIIB) @ 4.95% of portfolio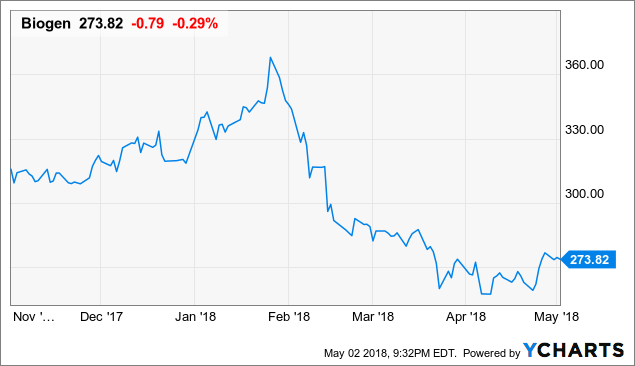 Possible 1 Sentence Thesis: After the recent decline the valuation is much more palatable, Q1 earnings growth fell short of expectations but weren´t too bad, their deep pipeline isn´t receiving much credit and their recent collaboration with Ionis shows management isn´t afraid to invest in the future while avoiding unnecessary acquisitions.
Opinion: MS drug and cornerstone asset Tecfidera is facing increasing competition and the company is banking on Spinraza growth (especially internationally) to fill the gap- however, gene therapies such as AveXis (acquired by Novartis for $8.7 billion) could put a big dent in their plans even as management claims the approaches are complementary. When a company comes out and calls its stock undervalued, color me skeptical- I prefer management focus on executing and letting the stock price take care of itself. I´d like to see them really upsize their share buyback plans as actions speak louder than words.
#2: Alexion Pharmaceuticals (ALXN) @ 4.35% of portfolio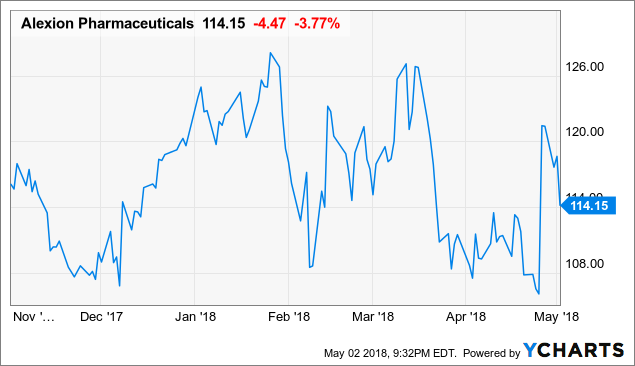 Possible 1 Sentence Thesis: Soliris is their primary source of revenue but management is wisely taking steps to diversify their drug portfolio as seen with the recent acquisition of Wilson Therapeutics- positive phase 3 data (and trends in superiority across all endpoints) for ALXN1210 also bodes well considering it is supposed to replace Soliris and extend IP into the late 2020's.
Opinion: The stock has behaved weakly after the Brazilian Attorney General's Office court decision paved the way for a biosimilar version of Soliris, but it is important to keep in mind that Brazilian sales are not a significant factor in the story (and a generic version won´t likely come on the market for another 2 to 3 years). 2017 financial peformance was solid with over $3.5 billion in revenue (15% growth)- Strensiq and Kanuma growth continue to ramp up as well. I still don´t find the stock particularly attractive, but it does seem that they have enough going on to provide a floor to the stock price. It´s also worth noting that the stock makes up almost 9% of the Baker Brothers´s portfolio.
#3: Regeneron Pharmaceuticals (REGN) @ 4.06% of portfolio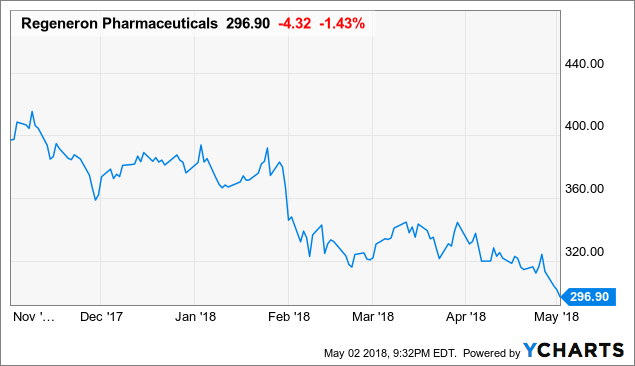 Possible 1 Sentence Thesis: Their past track record of discovering drug candidates (6 approved and 17 in trials) internally bodes well for the future, EYLEA continues to be the market leader among anti-VEGF agents in certain indications with further opportunities for expansion ahead, Dupixent could do peak sales of $4 billion or more and the recent dip on earnings could be providing an attractive entry point.
Opinion: Personally I´m not a fan of many of these larger biotech firms- they were great investments in years past but lately quite a few have been struggling. Increasing competition for Eylea and lower pricing for Praluent (reflect lower expectations for this drug and PCSK9 class in general) are two negatives I see. On the other hand, there´s plenty of potential with Dupixent and their PD-1 asset cemiplimab (ambitious pivotal program in lung cancer for the latter but the bar has been set quite high by competitors).
#4: Celgene (CELG) @ 4.04% of portfolio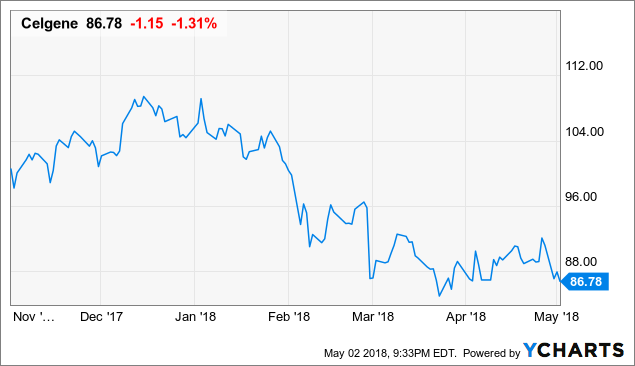 Possible 1 Sentence Thesis: At this point the selloff is finally starting to look like overkill, the company has been very intentional with a bevy of collaborations likely to pay off in the next few years, a shakeup of management is welcome as the ship needs to be turned around and CAR-T efforts will increasingly come into spotlight.
Opinion: An up to 3 year refiling delay for ozanimod is not a welcome development and any potential turnaround may take some time considering they are experiencing pressure on several fronts. Skepticism after quite a few missteps by management and failure to execute is understandable. This one is most appropriate for readers with a longer term timeframe and a close eye should be kept on changes to the management team (and the board) as initial steps in the right direction.
#5: Vertex Pharmaceuticals (VRTX) @ 3.3% of portfolio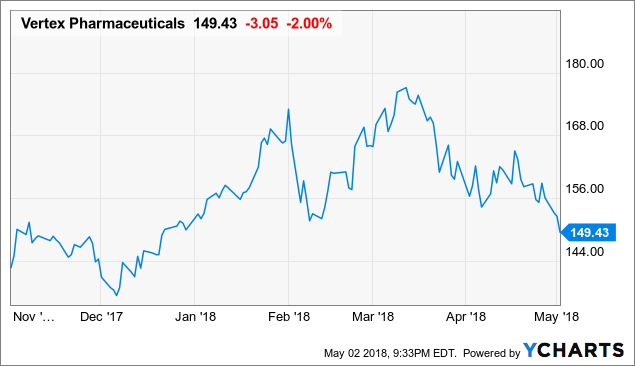 Possible 1 Sentence Thesis: Earnings growth over the next couple years should take off substantially, the beat in Q1 was encouraging, the company is set to address an increasingly large portion of the CF patient population and B-thalassemia efforts with partner CRISPR Therapeutics shouldn´t be overlooked.
Opinion: While the company is far ahead of competitors in regards to its cystic fibrosis franchise, efforts by Galapagos (GLPG) should not be so readily dismissed. Of Orbimed´s top five positions this one appears the most attractive to me, especially as the share price heads lower. The stock has doubled since the beginning of 2017 as management executes on a clearly outlined strategy and there´s no reason to believe they won´t be able to continue to do so.
Commentary on Top Weighted Positions: Orbimed is one of the larger funds we´ve looked at, but they appear to avoid weightings of over 5% of their portfolio. I find several of their top positions to be rather unoriginal, but perhaps their larger size is working against them in that regard. The outperformance of the XBI in the time period we looked at is also quite interesting. Readers following the firm might best be served by looking at their 13D/13G filings instead.
3 New Positions of Note:
Amicus Therapeutics (FOLD) @ 1.01% of portfolio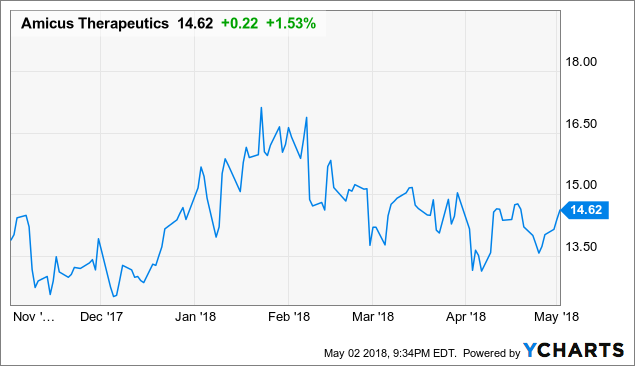 Possible 1 Sentence Thesis: The firm has one of the best management teams (especially CEO John Crowley) of the companies on my radar, a near term regulatory update for their Pompe program could move the stock significantly in the event of accelerated approval pathway, the Galafold launch (and possible approval in the US) are also upside drivers and after their February secondary offering they have a comfortable cash position.
Opinion: We had this one prior as an ROTY holding and in the near to medium term I still like their chances. However, longer term competition from gene therapies (such as Audentes Therapeutics´ Pompe program) is something to look out for. In their presentation at Cowen Crowley talked about the possibility of in-licensing a gene therapy candidate or doing a partnership with a gene therapy platform, which would be a very welcome development. Readers with the spare time should check out prior commentary by Crowley and listen to prior presentations as I feel that the biotech sector would be better off if other corporate executives emulated his style of staying grounded and avoiding over-promising.
Rhythm Pharmaceuticals (RYTM) @ 0.55% of portfolio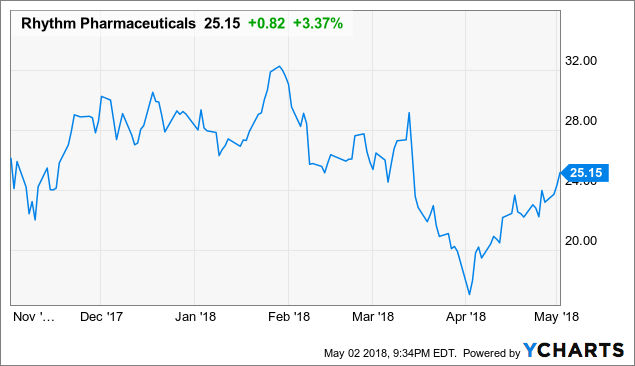 Possible 1 Sentence Thesis: Lead clinical candidate setmelanotide has the potential to reestablish weight and appetite control in patients with rare, genetic life-threatening obesity disorders, institutional ownership is encouraging, management is highly experienced and early data encouraging.
Opinion: While the obesity sector has been a poor area to invest in the past, this situation is quite different as these are genetic disorders being addressed. Peak sales potential of $750 million or more across several indications being addressed compares favorably to the current valuation, but it is true that the updated data in patients Bardet-Biedl syndrome was inconsistent (one patient did very well and another discontinued due to lack of efficacy). With several readouts coming in the first half of the year, this could be one to keep a close eye on.
Scpharmaceuticals (SCPH) @ 0.52% of portfolio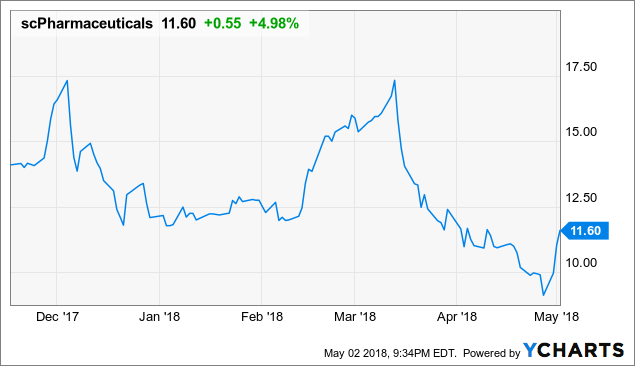 Possible 1 Sentence Thesis: The company has a simple value proposition of taking IV drugs delivered in the hospital and utilizing subcutaneous technology to allow for home administration (cutting down on costs significantly and providing savings to the health care system)- they are targeting an $8 billion opportunity in heart failure patients with lead drug candidate Furoscix, have significant barriers to entry including strong IP and a regulatory decision coming up in June.
Opinion: The stock is quite binary with the regulatory decision coming up, so caution is warranted in that regard. Another green flag is the fact that Orbimed Advisors and RA Capital both own large stakes (together with Lundbeck, 5AM Ventures and Sun Pharmaceuticals over 80% of shares are locked up). Management stems from the like of Genzyme, Johnson & Johnson, Eli Lilly and Ironwood. While we didn´t get the runup we were looking for early on when it was an ROTY Contender, there´s still time and the stock appears to be in the middle of a rebound.
3 Noteworthy Positions to Which They Are Adding:
Loxo Oncology (LOXO) @ 1% of portfolio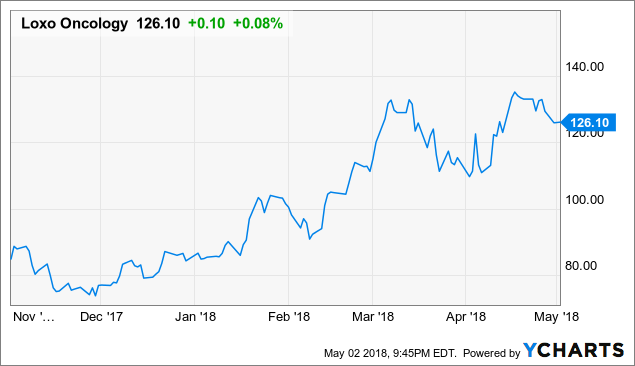 Possible 1 Sentence Thesis: Their RET market opportunity could result in even further upside, they are one of the frontrunners in the targeted oncology theme (larotrectinib peak sales could top $1.5 billion) and the lucrative partnership with Bayer (OTCPK:BAYZF) refilled cash coffers to continue progressing their pipeline.
Opinion: I initially rec'd this one in the $30s, recent collaborations with Illumina (NASDAQ:ILMN) and Vericyte are net positives and I am a big fan of the space they are operating in (we currently have a few stocks in the targeted oncology arena as part of the ROTY model account and Contenders List). Interim data from the ongoing phase 1 trial for RET inhibitor LOXO-292 was accepted for oral presentation at ASCO, a development I look favorably upon.
Deciphera Pharmaceuticals (DCPH) @ 0.33% of portfolio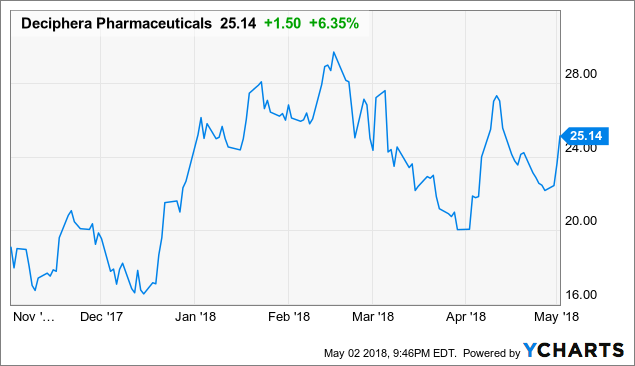 Possible 1 Sentence Thesis: The valuation gap with competitor Blueprint Medicines (BPMC) is compelling and management continues to execute with DCC-2618 entering its pivotal phase 3 INVICTUS study in fourth-line GIST and an additional pivotal study to be initiated later in the year.
Opinion: Investors shouldn´t have to wait long, as data being reported later in the year from expansion study cohorts could drive additonal upside. Encouraging early data in patients with glioblastoma multiforme (including one patient experiencing a 94% tumor reduction after 84 weeks on therapy) could bode well for future updates. I´m currently considering this one for our Core Biotech (multi-year time frame) series.
Verona Pharma (VRNA) @ 0.18% of portfolio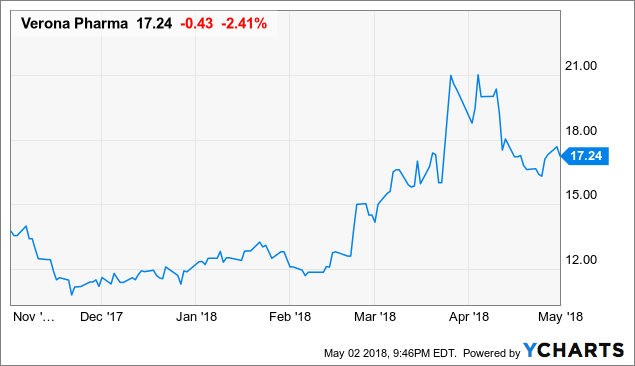 Possible 1 Sentence Thesis: The company reported positive topline data for lead candidate RPL554 (first-in-class dual inhibitor of enzymesphosphodiesterase 3 and 4) as a maintenance treatment for COPD, they have a decent cash position after their IPO and a second phase 2a study should get underway in the second half of the year with results in 2019.
Opinion: While I´m relatively unfamiliar with the company, institutional clustering (Vivo Capital, Orbimed, NEA Management, Venbio Partners, Tekla Capital Management, Perceptive Advisors) could signal that this one is worth digging deeper into. The drug candidate could hold promise in addressing cystic fibrosis and the company is taking steps to explore that direction as well.
Bonus Section: Five 13G/13D Filings of Note
With many of these bigger biotech funds, it´s especially important to look into their recent 13G/13D filings (required when they buy up more than 5% of a company's shares).
For example, Baker Brothers´ holdings in Idera Pharmaceuticals (IDRA) makes up less than 1% of their portfolio- however, it accounts for 18% of the company´s shares and thus is quite significant.
Synlogic (SYBX)- Orbimed owns almost 8% (SEC Filing)
Thoughts: Their Synthetic Biotic Platform is very interesting with applications to several areas (rare & metabolic diseases, immuno-oncology, IBD, others), the recent direct offering bolstered their cash position and proof of concept could be established in two indications by the end of the year. This is definitely one to keep a close eye on.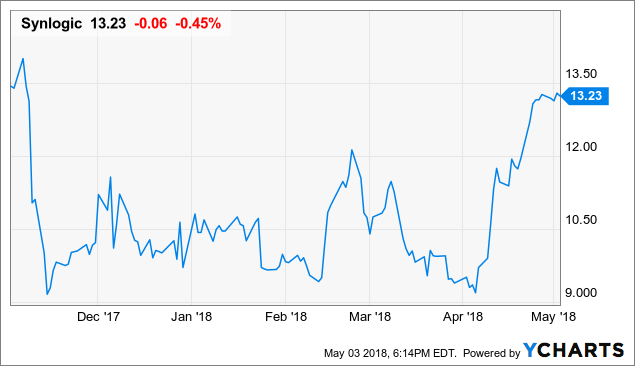 Pieris Pharmaceuticals (PIRS)- Orbimed owns around 8% (SEC Filing)
Thoughts: I´ve written a couple articles on this one and was impressed with shrewd negotiation on the part of management, topped off by the latest deal with Seattle Genetics. The last time I looked the firm stood to receive a staggering potential $4.5 billion in milestone payments compared to a market capitalization of around $200 million. The story is all about data readouts in the medium term and now that the stock has pulled back significantly I believe it merits a closer look.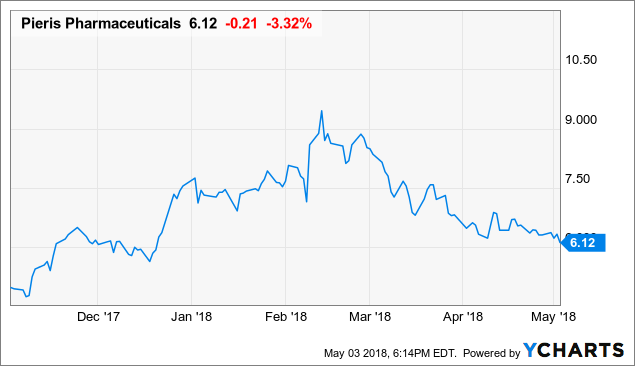 Iovance Biotherapeutics (IOVA)- Orbimed owns about 4.5% (SEC Filing)
Thoughts: I keep kicking myself whenever I see this one as it crossed my radar in the $7 range and I passed it over. An investment here is a bet on the potential of tumor infiltrating lymphocytes (TILs) including the possibility for providing a safer alternative to CAR-T. The recent pullback appears attractive and updates for ongoing studies (head and neck, melanoma, cervical cancer) later in the year (or in 2019) could result in a rebound.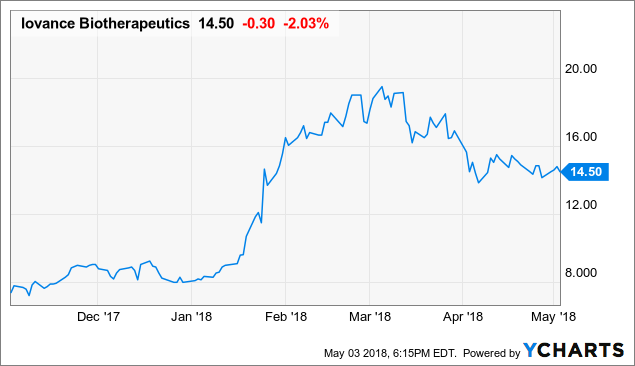 Adaptimmune Therapeutics (ADAP)- Orbimed owns around 5% (SEC Filing)
Thoughts: This one has been debated a few times in ROTY Live Chat. Their T-cell receptor platform could potentially be a game-changer in the solid tumor space and in March early responses in solid tumors for their NY-ESO Spear T-cells (now optioned to GlaxoSmithKline) were reported (two confirmed partial responses, one unconfirmed and one patient with stable disease of the first four dosed). It´s make or break time with efficacy data from the MAGE-A10 and MAGE-A4 studies coming in the second half of the year.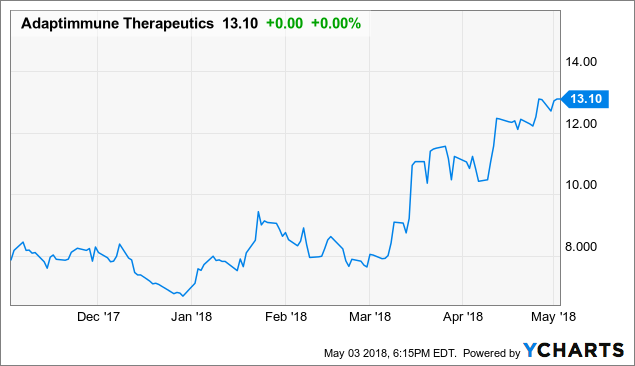 Intellia Therapeutics (NTLA)- Orbimed owns around 5% (SEC Filing)
Thoughts: At this point I don´t feel that I have an advantage when looking at these early-stage gene editing plays, although we did quite well with a ¨Buy the Secondary¨ piece on CRISPR Therapeutics in January. The submission of their in vivo IND application for systemic lipid nanoparticle delivery of CRISPR/Cas9 to potentially cure transthyretin amyloidosis won´t even take place until the end of 2019. While acknowledging the potential here I prefer to be on the sidelines for these types of early stage stories where assets haven´t even made it into the clinic yet.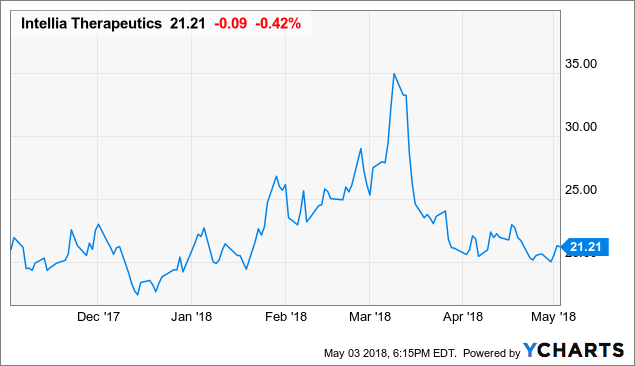 Conclusion/Final Thoughts:
As you can see, this is by no means a comprehensive piece and just covers a few of the fund's positions that stuck out to me or to which they were heavily adding.
I hope you found the above article useful. I look forward to reading your feedback in the comments section, including which stocks mentioned above that you own or also find attractive (along with your thesis and plan if you'd like to share with the Seeking Alpha community). Another interesting question to debate is which institutional investor we will choose next!
Disclaimer: Commentary presented is not individualized investment advice. Opinions offered here are not personalized recommendations. Readers are expected to do their own due diligence or consult an investment professional if needed prior to making trades. Strategies discussed should not be mistaken for recommendations, and past performance may not be indicative of future results. Although I do my best to present factual research, I do not in any way guarantee the accuracy of the information I post. I reserve the right to make investment decisions on behalf of myself and affiliates regarding any security without notification except where it is required by law. Keep in mind that any opinion or position disclosed on this platform is subject to change at any moment as the thesis evolves. Investing in common stock can result in partial or total loss of capital. In other words, readers are expected to form their own trading plan, do their own research and take responsibility for their own actions. If they are not able or willing to do so, better to buy index funds or find a thoroughly vetted fee-only financial advisor to handle your account. I am in a collaborative relationship with The Biotech Forum/Bret Jensen.
Disclosure: I/we have no positions in any stocks mentioned, and no plans to initiate any positions within the next 72 hours. I wrote this article myself, and it expresses my own opinions. I am not receiving compensation for it (other than from Seeking Alpha). I have no business relationship with any company whose stock is mentioned in this article.
Editor's Note: This article discusses one or more securities that do not trade on a major U.S. exchange. Please be aware of the risks associated with these stocks.