Reader Inquiry: Is Recent Weakness In Array BioPharma Warranted?
Summary
The stock has performed admirably since my initial article. However, it´s currently the biggest loser in the Core Biotech model account.
I provide a recap of the bullish thesis and recent developments.
Their June 30th PDUFA date is coming up and approval is expected (with the usual caveats).
BEACON CRC safety lead in data was highly promising.
Recent weakness is an opportunity to establish a pilot position or add to one´s stake.
Shares of Array BioPharma (NASDAQ:ARRY-OLD) have risen by 57% since my original article was published last August (at one point they´d nearly doubled before the recent pullback).

The stock was later added as one of our 20 holdings in the Core Biotech model account and is currently our biggest loser, in the red by 21%.
In my latest update piece from December, I restated the following keys to the bullish thesis:
A compelling rationale for the approval of the combination of binimetinib and encorafenib for the treatment of patients with BRAF-mutant advanced, unresectable or metastatic melanoma, supported by strong data from the pivotal COLUMBUS trial.
Large market opportunities targeted, an example being the global melanoma market for MEK/BRAF inhibitors of over $1 billion.
The company´s vast pipeline and past history of advantageously monetizing its noncore assets, just as had occurred with the Amgen (NASDAQ:AMGN) drug development deal for autoimmune disorders with the larger company footing the bill. Other positive prior pacts included collaborations with Merck (NYSE:MRK) and Bristol-Myers Squibb (NYSE:BMY) along with monetization of rights in Japan and South Korea.
Chart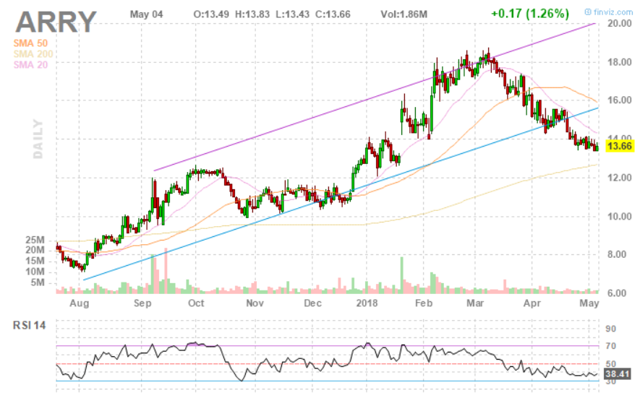 Figure 1: ARRY daily advanced chart (source: Finviz)

Figure 2: ARRY 15 minute advanced chart (source: Finviz)
When looking at charts, clarity often comes from taking a look at distinct time frames in order to determine important technical levels and get a feel for what is going on. After positive news in late January the stock hit highs at over $18, but from there has fallen victim to lower volume selling and is trying to find a bottom at $13.
Reader Inquiry
In the marketplace service ROTY (Runners of the Year), we search for stocks that are attractive across multiple time frames with high % upside potential within the near to medium term. Catalyst ideas typically have upcoming material events (such as clinical results reading out or regulatory action date) that could push shares significantly higher- on the other hand, revaluation ideas involve stocks where the core business (or core assets) and recent events have not been fully factored into the share price AND future appreciation is expected.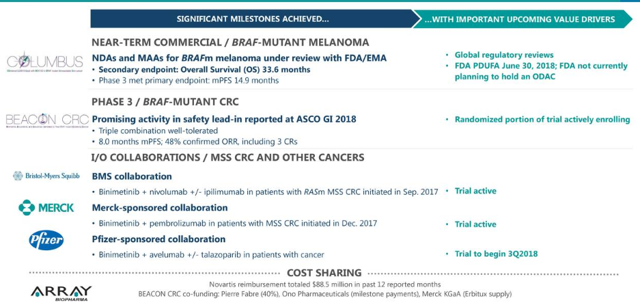 Figure 3: Operational summary (source: Q2 slides)
In the case of Array BioPharma, I´ve received a few inquiries from readers who hold shares and have been worried by the recent slide in the stock price. While in Live Chat I simply stated the thesis remains on track, I´ve seen enough concern surrounding the name that it merits revisiting. Currently my plan for the Core Biotech account is to continue holding our full position in the stock with a multi-year time frame ahead, but it´s important to continually reassess the thesis for all of our holdings in light of recent developments and make changes as necessary.
Recent Developments
The company started off 2018 with a big step forward when they announced updated results from the 30 patient safety lead-in of the phase 3 BEACON CRC study evaluating the triplet combination of encorafenib, binimetinib and cetuximab in patients with BRAF-mutant metastatic colorectal cancer whose disease has progressed after one or two prior regimens. Presented at ASCO GI, patients with the BRAFV600E mutation experienced median progression free survival of 8 months with overall response rate of 48% (including 3 patients who achieved complete responses). For patients who received only one prior line of therapy ORR increased to 62% (n=16). As for the safety profile, two patients discontinued treatment due to adverse events (only 1 related to study drug) with most common grade 3 of 4 adverse events (in at least 10% of patinets) being fatigue, urinary tract infection, increased aspartate aminotransferase and increased blood creatine kinase.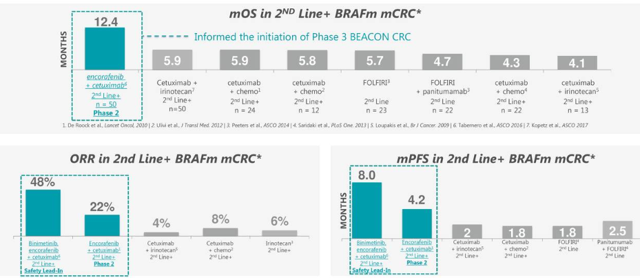 Figure 4: BEACON CRC Safety Lead In Compared to Historical Benchmarks (source: Q2 slides)
To put this into context, readers should pay close attention to remarks and optimism voiced by Scott Kopetz, M.D., Ph.D., FACP, Associate Professor, Department of Gastrointestinal Medical Oncology, Division of Cancer Medicine, The University of Texas MD Anderson Cancer Center (my emphasis in bold):
We are very excited about these safety lead-in results, which show both an unprecedented progression-free survival and overall response rate in patients with BRAFV600-mutant colorectal cancer. To put these data in context, the observed median progression-free survival of 8 months exceeds historical benchmarks of approximately 2 months for median progression-free survival, and 4 to 6 months for median overall survival, with current standards of care in this patient population. These results demonstrate the potential of the triplet combination to benefit this population of patients who currently have very limited effective treatment options.
In late March the company announced that detailed results from the pivotal phase 3 COLOMBUS trial for the treatment of patients with BRAF-mutant advanced, unresectable or metastatic melanoma were published in The Lancet Oncology. As noted before, median PFS for patients treated with encorafenib plus binimetinib of 14.9 months compared very favorably to 7.3 months for patients treated with vemurafenib.
Other Information
For the second quarter the company reported cash and equivalents of $420 million, which compared favorably to net loss of $34.1 million. Research and development expenses rose slightly to $42.6 million, while revenue increased substantially to $42.2 million (due in part to $7.9 million deferral of the Asahi Kasei Pharma upfront payment plus higher Novartis reimbursement revenue).
Immuno-oncology efforts are not getting much attention, even as trials with collaborators continue to make headway. A study run in conjunction with Bristol-Myers Squibb (sponsored by Array but supported by both companies) is evaluating binimetinib in combination with anti-PD-1 asset nivolumab (with and without CTLA-4 antibody ipilimumab) in patients with advanced metastatic microsatellite stable CRC and the presence of a RAS mutation who have received one or two prior regimens. Merck (MRK) is sponsoring and funding a study evaluating binimetinib in combination with anti-PD-1 asset pembrolizumab with and without chemotherapy in patients with CRC whose tumors are not microsatellite instability-high. Pfizer (PFE) is sponsoring and funding a trial evaluating binimetinib, anti-PD-L1 asset avelumab and PARP inibitor talazoparib in several tumor types with an initial focus on non-small cell lung cancer and pancreatic cancer (to get underway in the third quarter). Keep in mind that none of these collaborations are exclusive, as management is keeping open its options for partnering (or better yet buyout).
Another detail that may have escaped some investors is that Array formed a wholly-owned subsidiary (Yarra Therapeutics) to develop drug candidates focused on rare diseases, including oral, selective p38 mitogen-activated protein kinase inhibitor ARRY-797. A phase 3 trial in patients with LMNA A/C-related dilated cardiomyopathy is getting underway.
As for upcoming catalysts of note, the main one is their June 30th PDUFA date where the FDA will hopefully give the thumbs up for use of the combination of encorafenib and binimetinib for the treatment of patients with BRAF-mutant advanced, unresectable or metastatic melanoma. Regulatory submissions are also being reviewed by the European Medicines Agency, Swiss Medicines Agency and Australian Therapeutic Goods Aministration.
As for institutional investors of note, BVF continues to add to its stake (over 8.6 million shares). Orbimed Advisors, Point 72 Asset Management, VenBio and others also own significant positions.
Final Thoughts
I continue to believe readers who are interested in the story and have done their due diligence should establish pilot positions in the near term or continue to add to their stakes, taking advantage of current weakness. As stated before, in the Core Biotech series we have a full position and will continue to hold it as the thesis remains clearly intact.
Risks to thesis include disappointing data for pivotal and early stage trials, clinical setbacks and dilution in late 2018 and beyond. Regulatory risk and competition with other approved BRAF/MEK inhibitors are also a key concern. While it would appear it has a strong liquidity position, the company has retained commercialization rights to the United States and will require significant resources for launching its clinical candidates if approved. Due to unmet needs in the indications being targeted and promising data, I am optimistic about market penetration and payer support while acknowledging the possibility of a slow or rocky start as a risk factor.

While I won´t be adding this one to the ROTY Contenders List currently, I imagine it will continue to be discussed a good deal in Live Chat and a rebound in the near to medium term is quite possible.
Keep in mind that when a stock is selected for ROTY the corresponding article appears only to current subscribers, and for the purposes of due diligence subscribers are able to access all of my archived work (getting around the 10 day paywall).
Disclaimer: Commentary presented is NOT individualized investment advice. Opinions offered here are NOT personalized recommendations. Readers are expected to do their own due diligence or consult an investment professional if needed prior to making trades. Strategies discussed should not be mistaken for recommendations, and past performance may not be indicative of future results. Although I do my best to present factual research, I do not in any way guarantee the accuracy of the information I post. I reserve the right to make investment decisions on behalf of myself and affiliates regarding any security without notification except where it is required by law. Keep in mind that any opinion or position disclosed on this platform is subject to change at any moment as the thesis evolves. Investing in common stock can result in partial or total loss of capital. In other words, readers are expected to form their own trading plan, do their own research and take responsibility for their own actions. If they are not able or willing to do so, better to buy index funds or find a thoroughly vetted fee-only financial advisor to handle your account. I am in a collaborative relationship with The Biotech Forum/Bret Jensen.
This article was written by
Founder of 500+ member ROTY Biotech Community (try the 2-week free trial to see if it adds value for you). Quality over quantity- enjoy connecting with readers.
Analyst's Disclosure: I am/we are long ARRY. I wrote this article myself, and it expresses my own opinions. I am not receiving compensation for it (other than from Seeking Alpha). I have no business relationship with any company whose stock is mentioned in this article.
Seeking Alpha's Disclosure: Past performance is no guarantee of future results. No recommendation or advice is being given as to whether any investment is suitable for a particular investor. Any views or opinions expressed above may not reflect those of Seeking Alpha as a whole. Seeking Alpha is not a licensed securities dealer, broker or US investment adviser or investment bank. Our analysts are third party authors that include both professional investors and individual investors who may not be licensed or certified by any institute or regulatory body.