Crude Oil - Are You Ready For Triple-Digit Oil Prices?
Summary
We are in a boom-bust cycle, with no end in sight, rather than a 'new oil order', and shale oil will contribute to, not dampen it.
Inventory levels are balanced today and forecast to remain so in 2018, supporting Brent spot prices at levels of $60 Brent a barrel or more.
Barring a global economic recession in this decade, we are in the early innings of new, demand-led bull market. And for all the talk of EVs, oil demand is soaring.
Editor's note: Seeking Alpha is proud to welcome Alexander O. Stahel as a new contributor. It's easy to become a Seeking Alpha contributor and earn money for your best investment ideas. Active contributors also get free access to the SA PRO archive. Click here to find out more »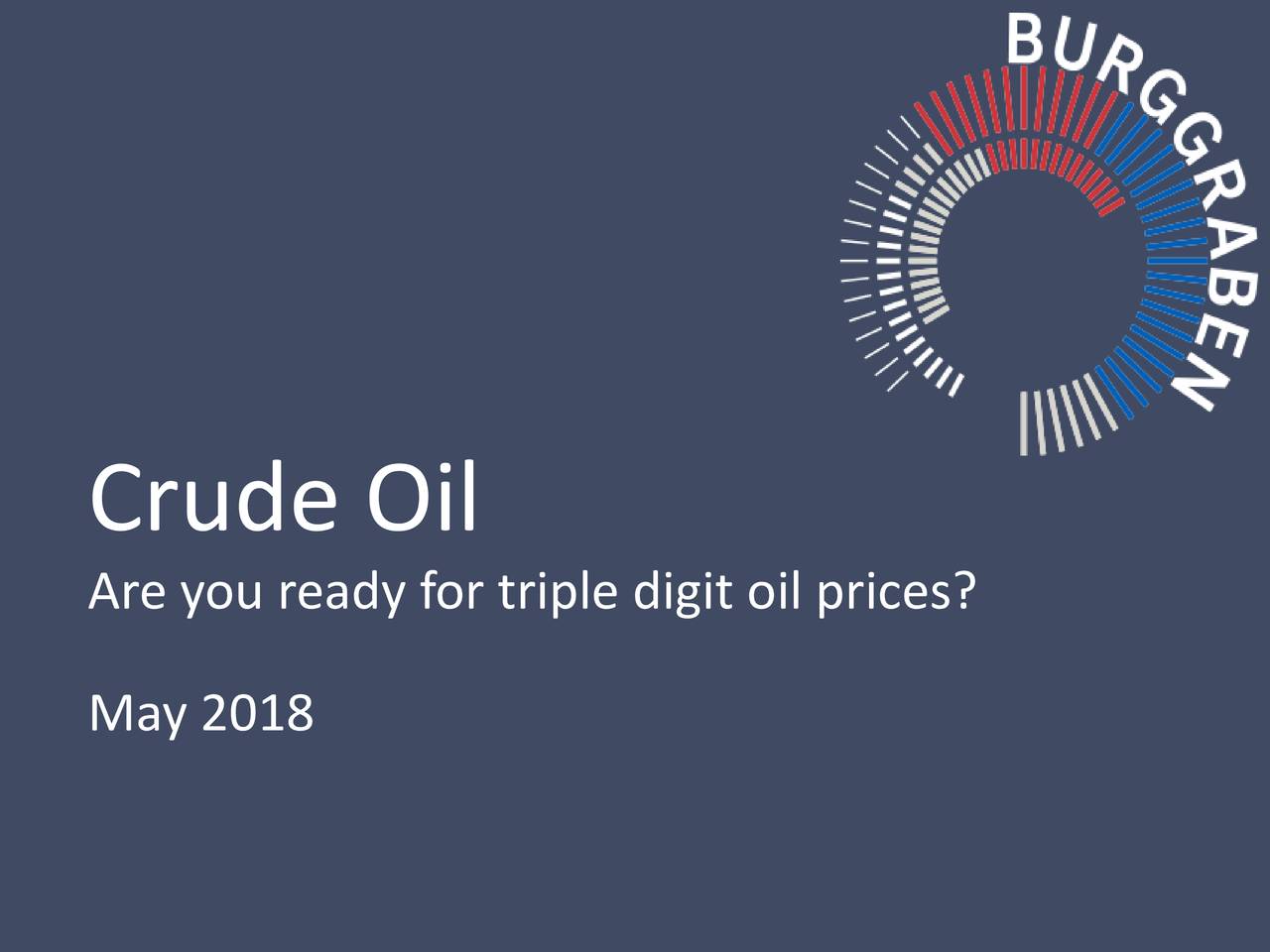 This article was written by
Value Investor in Energy, Real Estate, Transport, Retail, Manufacturing, Banks2014-today: Burggraben Holding AG, Value Investing2006-2014: Babcock & Brown, Private Equity Investor for infrastructure & energy assets 1997-2001: UBS Warburg, Associate Director Corporate Finance, Operational Background: 2008-2012: Board Member & Controlling Shareholder Imperial Parking Corporation, parking services, Canada 2008-2011: Board Member Coinmach Services Corporation, laundry services, USA 2011-2012: CEO Gutta International AG, manufacturing of Bitumen Roofing Sheets, Switzerland 2004-2006: CEO & Owner Mewag AG, manufacturing of tube bending machines, Switzerland 2001-2003: COO Obtree Technologies AG, content management software, Switzerland