Originally published April 28, 2018
The confluence of an unexpected secondary offering announced last week by Sangamo (NASDAQ:SGMO) and the 11-week security breach have led to a level of uncertainty in the stock that hasn't been seen for several months. The stock is now trading at levels that pre-date the Pfizer (NYSE:PFE) ALS and the Gilead (NASDAQ:GILD) oncology collaborations. The secondary was without a doubt surprising. The cash infusion from these two collaborations increased the cash, equivalents and short-term investments to over $400 million, representing about 4 years of operating burn at today's spending level. It doesn't appear they needed to raise cash, as they had stated in conference presentations as recently as March. The as-yet unanswered question is: Was this secondary ill-timed?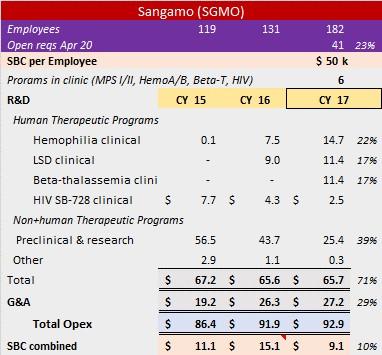 Author graphic from company disclosures
At first glance the answer appears to be a resounding yes. The stock had dropped over 30% prior to the announcement so why raise cash after this drop? Could be that the drop itself was caused by those that perpetrated the hack, as evidenced by a 52% increase in short interest over the past 2 months. But that further emphasizes the question of why now. Is there some lurking bad news that convinced management to raise cash now, accepting the incremental dilution caused by a reduced share price? Or was the decision simply a matter of accepting the short-term market dislocation while executing on a strategy that management felt out-weighed the incremental dilution? I can't say I have an answer, but the 2018 timeline below shows a continuation pattern of internal progress that is compelling if there is not some bad news yet to be disclosed. Not disclosing a planned secondary after the security breach was likely not an option if indeed it was discovered by the short community.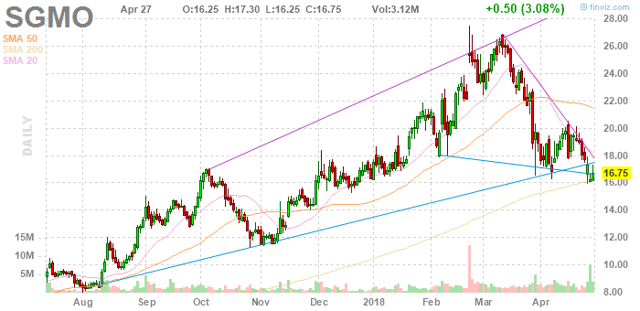 January 2018 events
Jan 3rd Collaboration announced with Pfizer to down-regulate the mutant form of C9ORF72 gene linked to ALS and FTLD. $12m upfront received for development of ZFP-TF candidates. Filed 8k with additional details.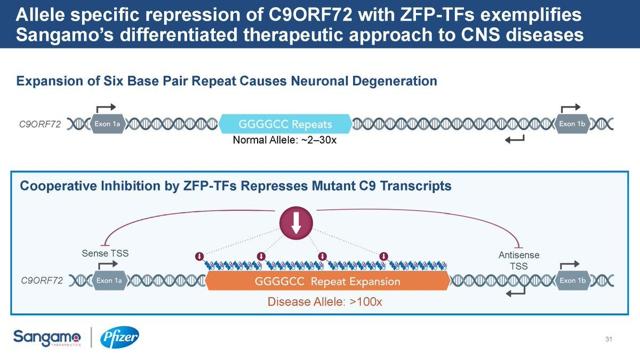 Jan 8th JPM presentation. The presentation was included in 8k filing. Q&A portion of breakout session recap available on investor forum.
February 2018 events
Hired Sr Vice President and General Counsel (Heather Turner) and Vice President and Europe General Manager (Dr. Duncan McKay). Both were announced during earnings conference call. Form 3 initial ownership filed for Heather Turner
Feb 22nd, Collaboration announced with Kite and Gilead to develop ex vivo cell therapies in oncology. $150m upfront received in April 2018.
Feb 22nd, 4Q17 earnings release presentation and conference call transcript.
Feb 28th, Announced U.K. CTA for adult (18+) and adolescent (12-17) enrollment authorization for SB-FIX (Hemophilia B).
During February Sangamo added 20 new job openings including 5 in technical operations (manufacturing) and 7 new research scientists and research associates.
March 2018 events
Mar 12th, Dr. Macrae presented at the Cowen Health Care Conference. Recap available on investment forum. This presentation focused much more on CNS diseases which rely on transcription factors that need to cross the blood brain barrier "BBB". Referenced the mice studies for Tau and crossing the BBB in the context of programs that are addressable internally as well as others that would likely necessitate a partner. FTLD and PSP (Progressive supranuclear palsy) were noted as examples of the first and Alzheimer's the later.
Mar 15th, Dr. Macrae presented at the Barclays Healthcare Conference. Recap and transcript available on investment forum referred to a "near-term future with AAV that will be able to transport cells within the brain." Referenced the Pfizer C9ORF72 collaboration stating that there is a whole series of genes, monogenetic disorders, within the CNS that could be addressed by their technology. Also referenced the Gilead deal leading to a robust immunologist group that will be leveraged to pursue much more significant owned immunology commercial opportunities.
Mar 19th, Updated the corporation presentation. 2018 theme continues to be "transformational year" and focus on "commercialize our own products" in 3 areas: Inherited Metabolic Diseases, CNS and Immunology. States: "Sangamo is rapidly advancing product candidates" across these three therapeutic areas. Stated they were evaluating new targets for rare patient populations in addition to Fabry. Added they were establishing a Cell Therapy Platform for Immunology with a separate slide reminder of multiplex editing efficiency. CNS three bullets were:

Progress in solving delivery (separate slide: Allele specific repression of C9ORF72 with ZFP-TF exemplifies differentiated therapeutic approach to CNS diseases)
Advancing Tau internally
Anticipated validation from NHP data and CNS partnership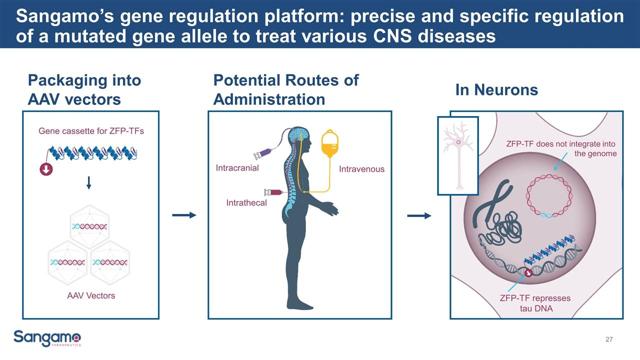 During March, Sangamo added 12 new job openings including 9 in technical operations and 1 scientist.
April 2018 events
Early April added 3 new presentations on corporate website: ZFN Technology Platform, Immuno-Oncology and CNS Gene Regulation Platform. These presentations and a recap can be found on the investment forum. The CNS presentation clearly shows an increased interest in therapies that rely on delivery that crosses the BBB which would include pipeline products for Huntington's and ALS. Referenced CMV-ZFP-E AAV9 and AAV.SGMO ZFP-TF which appear likely to be presented at ASGCT18 (see below)
Apr 4th, Announced publication of proof of concept study for SB-913 (MPS II) in vivo genome editing trial.
Apr 17th, Announced a data security breach of a senior executive's email account with an 11 week estimated duration. Statement suggests evidence of security breach in late January.
Apr 24th, Announced a public stock offering which was priced on Apr 25th. Revised prospectus filed on Apr 26th.
Apr 27th, Announced an $8 million CIRM grant for ST-400 (Beta-Thalassemia).
During April Sangamo added 14 new job openings including 5 in technical operations and 5 in research. The research positions include at least 3 with an AAV engineering focus and a Director of Neuroscience just added to identify and prosecute novel CNS targets.

Author graphic from company disclosures
May 2018 pending events
May 9th, estimated earnings release and conference call.
May 15-19, ASGCT18 online abstracts and preliminary schedule recap available on investment forum. The May 19th presentation by Bryan Zeitler should be notable: Designed Zinc Finger Protein Transcription Factors for Single-Gene Regulation Throughout the Central Nervous System. Others could also tie back to crossing the BBB.
Summary
Sangamo has been aggressively investing to increase their clinical lead in gene therapy and editing while CRISPR editing companies are working to overcome precision and natural immunity concerns. Dr. Macrae has consistently referenced their approach with Huntington's and Tau as "beautiful science" and the precursor to multiple undisclosed CNS internal targets. Any CNS target is reliant upon and constrained by delivery technology. AAV and LNP delivery progress have been referenced by the company on numerous occasions indicating both internal improvements and attention on in-licensed solutions. The company should already be seeing data from their NHP studies which are a pivotal proof-of-concept prior to initiating any human trials. Hiring activity seems to confirm management statements about three waves of pipeline expansion that present a large commercial opportunity. Uncertainty, however, now clouds this stock providing a decision-inflection point.
My investment thesis is that the company is poised to ramp aggressively and decided not to allow the security breach to deter them from a rapidly-emerging opportunity. Capital is needed to build an operation in Europe (Dr. Duncan McKay hired as General Manager) which will be needed to initiate three clinical trials shortly. Capital will be needed to pursue incremental pipeline expansion opportunities. Capital is needed to build an in-house manufacturing capability, necessary to expand the clinical pipeline for ST-400 (Beta-Thalassemia), Fabry and other unidentified targets. These investments will likely double or triple their current cash burn rate in a matter of a few quarters. That would reduce their 4-year runway to perhaps under 2 years before the end of this year. Better to raise cash when you can, rather than when conditions require it. But I sure wish they could turn back the clock and get a better price for it before the security breach and resulting shorting activity drove down the price. If I'm right that there is no lurking issue, this is a compelling opportunity for anyone looking to initiate or add to a position in the company. But this remains a very speculative investment in an early clinical-stage company that is still years away from commercialization. Gene editing and therapy is an emerging technology, but one that is increasingly drawing the attention of investors and big pharma alike. In my view, Sangamo remains the most compelling profile in the group.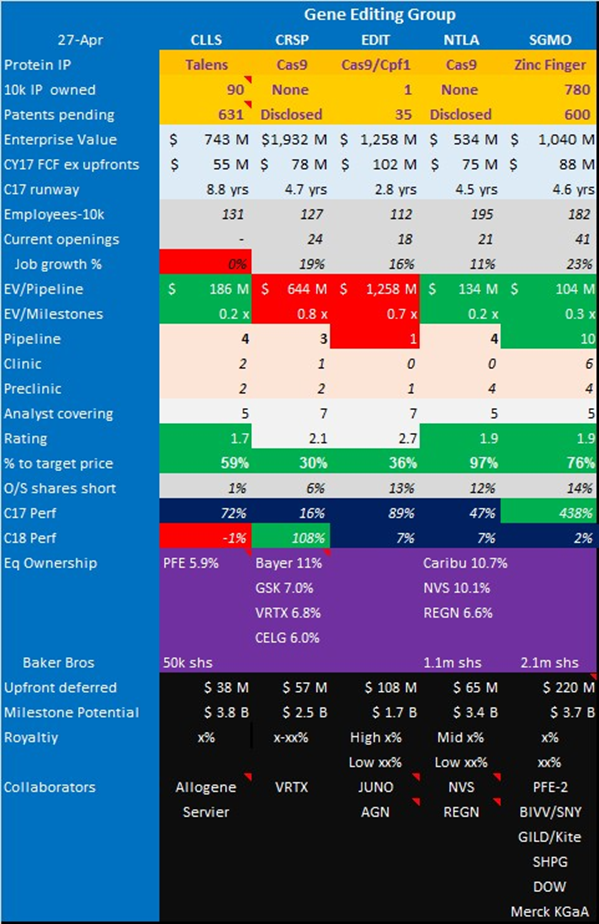 Author graphic from various company disclosures
Disclosure: I am/we are long SGmo, RGNX, ATRA, GILD, PFE.