Talk about unintended consequences. Tamper with the free market and it will usually blow up in your face.
You would have thought that U.S. Steel (NYSE:X) was going to announce blockbuster earnings in the wake of the new 25% steel tariff imposed by the administration, right?
Wrong.
Instead, it has triggered a disaster of epic proportions. The reasons why provide a crash course on how fast the modern economy is evolving.
Of course the stock market didn't like it, the shares crashing some 17.1% since the announcement. U.S. Steel, far and away the biggest beneficiary of administration policies, is now down on the year.
Not only did the company deliver a shocking disappointment on Q1 earnings, bringing in net profits of only 10 cents a share, it guided lower for Q2. Expectations had been far higher. Still, that is far better than the $180 million loss it brought in a year ago.
The CEO, David Burritt, cited unexpected "operational volatility." Take that to mean the chaos created by the steel tariffs. There is also trouble with its Great Lakes factory.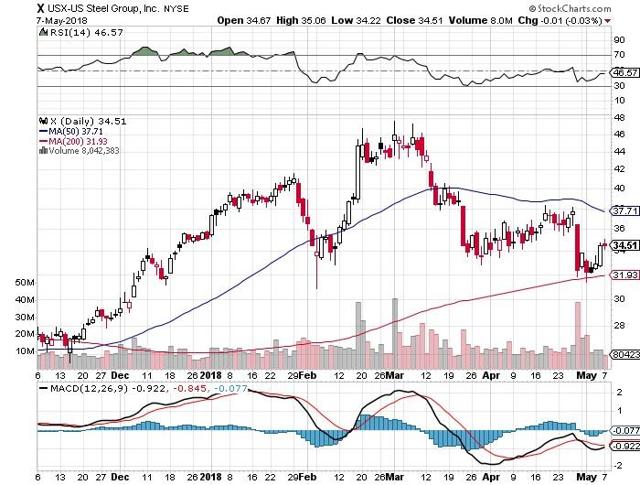 Flat rolled steel used to manufacture cars swung from an $88 million loss to a $23 million profit. But tubular steel used for pipelines incurred a $23 million loss.
What is really amazing is that the company made only a dime per share off an increase in total steel shipments YOY of 15.6%. Clearly, there is trouble in Pittsburgh.
And here is what U.S. Steel didn't expect. Instead of paying the extra 25% for imported steel, many customers are simply designing steel out of their products to cut costs rather than shifting to U.S. Steel.
Three decades ago, this might have taken years to achieve. Thanks to advanced software applications this can now be accomplished in weeks. Companies are vastly more sensitive to costs than they were only a few years ago, and mere pennies can make all the difference.
It's only a matter of time before the entire auto industry shifts to carbon fiber, which has four times the strength of steel at one fifth the weight. That gives you a 20X improvement in performance and safety. Cost and mass manufacturing are the only issues.
Tesla (NASDAQ:TSLA) is planning to make the jump in a couple of years. Boeing (NYSE:BA) and the U.S. Air Force already have.
Where is U.S. Steel in a carbon fiber world? Try Chapter 11.
In the meantime, U.S. Steel consumers are scrambling to get exemptions from the punitive tariffs, creating a bureaucratic nightmare for all involved.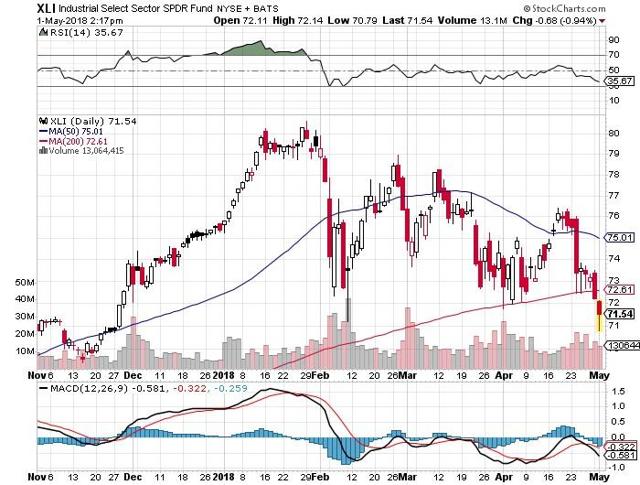 Wilber Ross's Commerce Department has been flooded with some 3,500 requests, each one of which takes months to review. The agency has boosted staff, but they are still overwhelmed. It looks like the only new American jobs the tariff will create will be government ones.
It turns out that many types of high grade steel, such as for razor blades and specialized carbon steel parts, aren't made in the U.S.
To prove that I learn something new every day, I discovered that even France is an important steel supplier. And I thought it was all about wine, cheese, and those cute black berets.
The net result for consumers has been uncertainty in the extreme. That purgatory has just been extended with the government's 30-day postponement of the tariffs announced yesterday.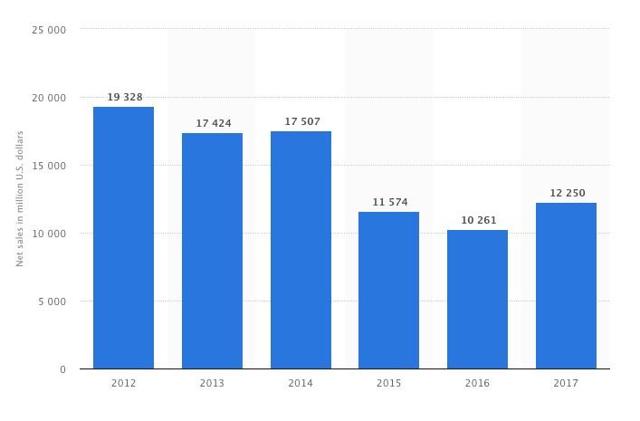 If companies wait long enough the tariffs will simply disappear. They will certainly be declared illegal by the World Trade Organization.
The national security rationale for the steel tariffs was always completely bogus and will be laughed out of court. If steel really were a national security issue the Defense Department would have its own steel mill, as it already does with semiconductors.
The chips in U.S. weapons systems are 100% made in the USA to keep foreign back doors out of the design process.
Wars of the future will be bought with software, not M1 Abrams tanks or battleships. If fact, they already are.
As for the shares of U.S. Steel, I'm not touching them here. If the economic data continues to weaken as it has, you don't want to be anywhere near this sector.
The stock market has already reached that conclusion.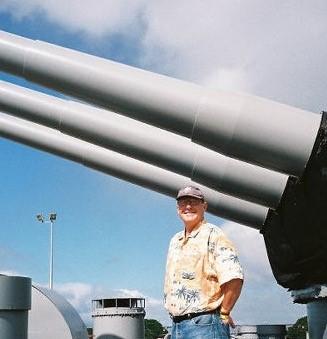 On the USS Missouri; Made in the USA
Disclosure: I/we have no positions in any stocks mentioned, and no plans to initiate any positions within the next 72 hours. I wrote this article myself, and it expresses my own opinions. I am not receiving compensation for it (other than from Seeking Alpha). I have no business relationship with any company whose stock is mentioned in this article.