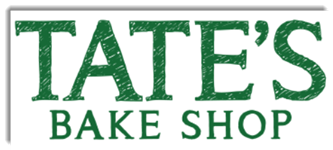 Quick Take
Mondelez International (MDLZ) has announced an agreement to acquire Tate's Bake Shop for approximately $500 million.
Tate's has developed proprietary 'thin-and-crispy' cookies and other baked goods.
MDLZ is acquiring Tate's to launch a premium cookie segment and views Tate's as having a 'strong founder story' while it has 'cultivated a devoted consumer following across the country.'
Management will need to increase its pace to refresh its aging portfolio of brands if it wants to regain market share and mindshare.
Target Company
Long Island, New York-based Tate's was founded in 2000 by Kathleen King to sell premium cookies and other baked goods to customers locally and around the country.
Management is headed by CEO Maura Mottolese, who has been with the firm since 2014 and was previously President at The Switch Beverage Company and SVP Marketing at Revlon.
Below is an interview video of founder Kathleen King:
(Source: AOL)
Tate's is known for their premium cookies, but also sells pies, bars, cakes, muffins, tea loaves, brownies and other baked goods.
Investors have invested at least $11 million and include firms such as Golub Capital, the Riverside Company and Triangle Capital Corp.
Market & Competition
According to a 2016 market research report by Packaged Facts, the U.S. sweet baked goods market is expected to reach $23 billion by 2019.
This represents a CAGR of 2.8% from 2016 to 2019 and was characterized as 'flat.'
Although younger demographics generally seek out varying tastes and are more likely to try new options, the packaged sweet baked goods market will remain challenged in the near term 'as consumers stay concerned about health and diet, and increasingly seek out healthier snacks.'
Competitors that provide lower-priced options, as well as in-store or independent bakeries, are expected to benefit from this trend.
Acquisition Terms and Rationale
MDLZ disclosed the acquisition price as $500 million, but didn't disclose terms, didn't file an 8-K or disclose a change in financial guidance.
MDLZ is acquiring Tate's to 'jumpstart' growth prospects for its premium cookie segment.
As Mondelez CEO Dirk Van de Put stated in the deal announcement:
With a unique and authentic brand and truly delicious products, this acquisition gives us an attractive entry point into the fast growing premium cookie segment. Tate's has demonstrated exceptional and very profitable growth, and we look forward to working with the Tate's management team to expand distribution and build upon that success.
MDLZ's stock has bounced from $37.50 to $39.00 in the wake of the announcement as the chart below indicates: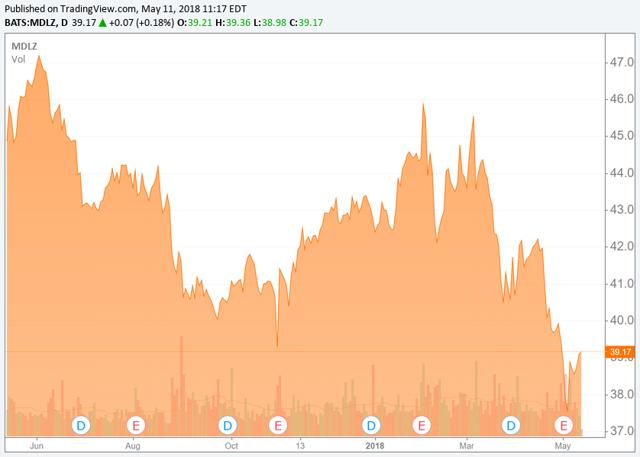 (Source: SEEKING ALPHA)
Over the past 12 months, the stock has performed poorly. The firm counts activist shareholder Pershing Square (Bill Ackman) as a long holder of the stock, but is one of the worst performers in Pershing's portfolio.
Mondelez does have the right approach in acquiring brands with a certain 'authenticity,' since that aspect is important to consumers amid the plethora of buying options they have. Tate's focus on healthier ingredients also helps in that regard.
However, MDLZ will need more than just smaller deals like Tate to reignite growth and adjust its product segments to align more with changing tastes.
There has been a virtual explosion in new brands that are closer to younger demographics and Mondelez may be moving too slowly to regain ground it is losing to these new upstart competitors.
If management is on the ball, expect to see more acquisitions as MDLZ needs to refresh its portfolio to remain relevant in the years to come.
Disclosure: I/we have no positions in any stocks mentioned, and no plans to initiate any positions within the next 72 hours.
I wrote this article myself, and it expresses my own opinions. I am not receiving compensation for it (other than from Seeking Alpha). I have no business relationship with any company whose stock is mentioned in this article.