Welcome to the latest edition of the Energy Recap. This week, it was announced that California will require all new homes to be outfitted with their own solar panels; the mandate will take effect in 2020. The solar industry is applauding the move, as it "has the potential not just to grow demand for solar panels in the country's most populous state, but also to reshape the debate about how solar technology should be used... The unanimous decision from the California Energy Commission signals that rooftop solar is here to stay."
While some are concerned about the increased costs for those buying a new home, "state officials and clean-energy advocates say the extra cost to home buyers will be more than made up in lower energy bills." Others are of the opinion that the new mandate "will make housing more expensive, increase electricity prices, and transfer wealth upwards." The state's high electricity rates, illustrated in the image below, could be propelled even higher.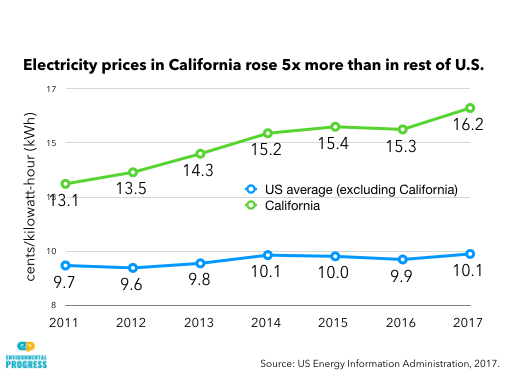 So, what's your take on California's decision? Do you think it will be a net positive, despite the concerns regarding potential costs? Please leave us your thoughts in the comments section below.
Energy Articles of Note
"Pioneer Natural Resources: The 'Frac Factory' Delivers Alpha" By Fluidsdoc
"Inter Pipeline: A 7% Yield On Absolute Cruise Control" By Michael Fitzsimmons
"Baytex Energy: Go, Eagle Ford, Go!" By Long Player
Energy Sector Bankruptcies for the Week Ended May 11, 2018
Here's a list of the most recent bankruptcy announcements in the energy sector:
- None.
Feel free to add any that we might have missed in the comments section below.
U.S. Oil Rig Count
As per Baker Hughes, the number of active U.S. oil drilling rigs moved higher again this week.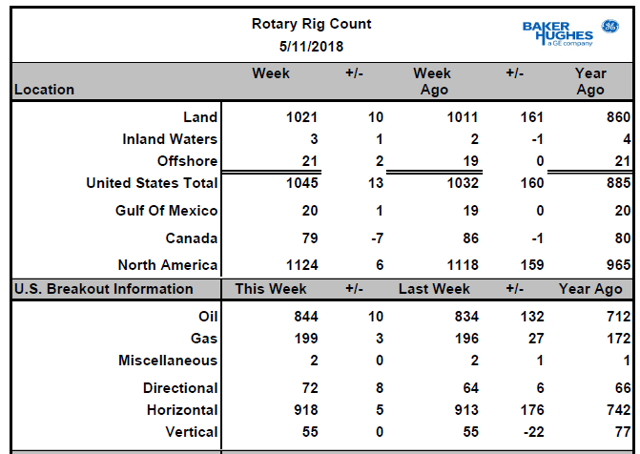 Weekly Natural Gas Storage Report and Summary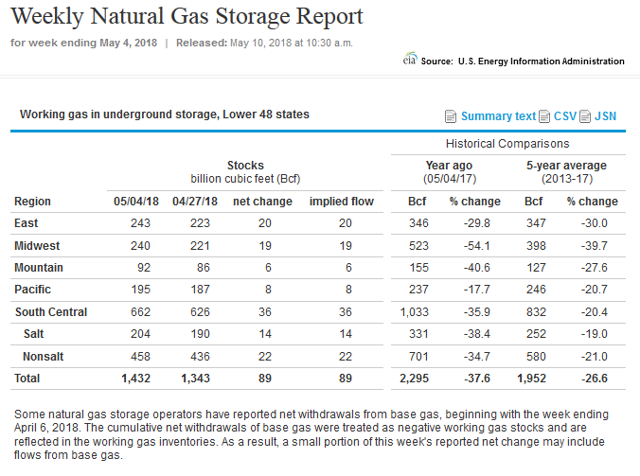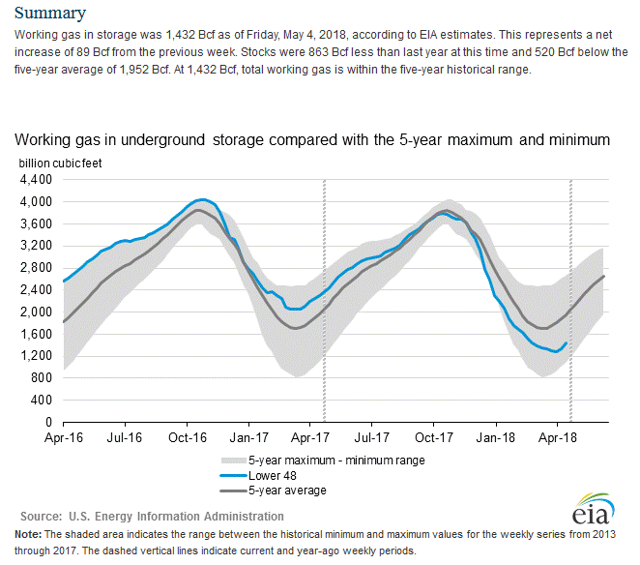 Natural Gas
Rig Count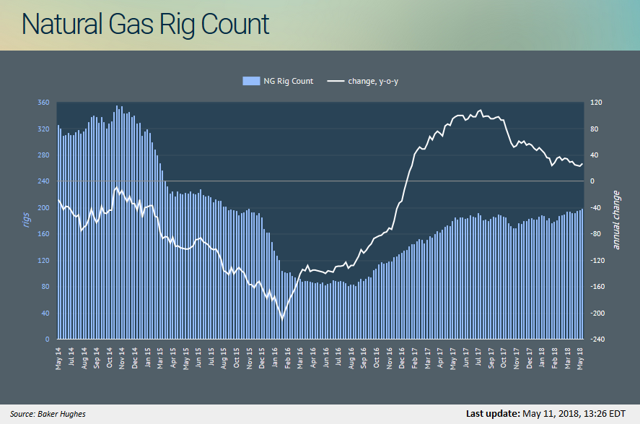 Oil Production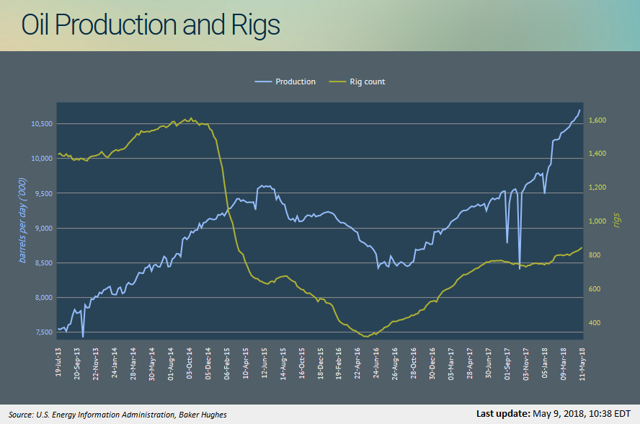 As always, we encourage you to submit your own article by clicking here, if you haven't already done so.
Editor's Note: This article discusses one or more securities that do not trade on a major U.S. exchange. Please be aware of the risks associated with these stocks.