When a currency is heading lower against other major pairs, I always ask myself this question: is this currency a contrarian play or is it in trouble?
In the case of the yen – the Bank of Japan must still continue a path of quantitative easing in order to bring inflation back to a target level of 2 percent.
Meanwhile, rates have been rising at an increasingly quicker pace in the United States, and the European Central Bank has highlighted that QE will officially be ended by the end of 2018.
When we look at inflation levels across Japan, Europe, and the United States, Japan currently shows an inflation rate of 1.1%, compared to 1.2% and 2.5% across the Euro Area and United States, respectively. While inflation in Europe has come in lower than expected, the euro is still making an upward trajectory against many major currencies.
Moreover, we see that the greenback has been trending a strong upward course against the yen. Based on the monthly chart, we also see that the greenback is still trading at significantly higher levels against the yen compared to pre-2015.
Daily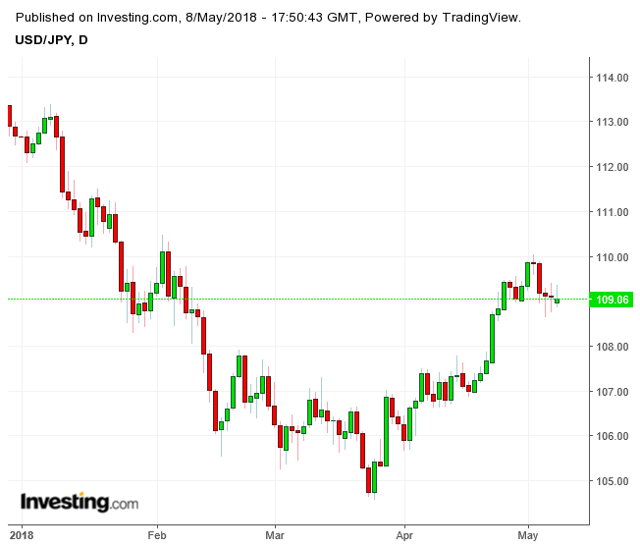 Monthly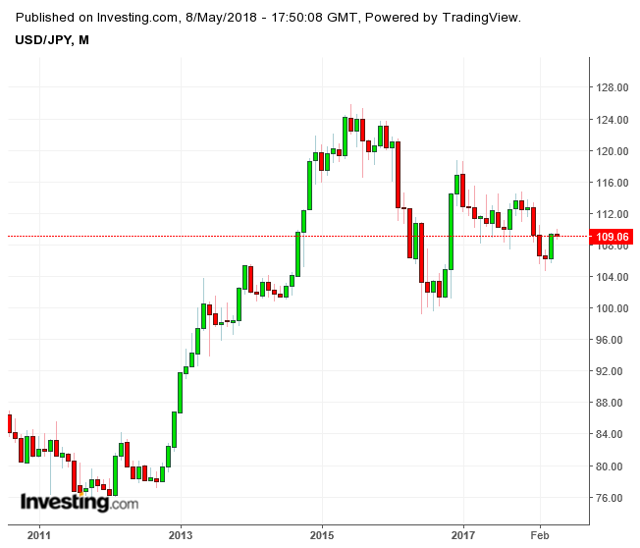 In a recent article, I also made the argument that gold prices are set to head lower for the time being. This is due to a combination of both interest rate rises in the United States, but more broadly due to positive growth signs (forecasts from the Federal Reserve have been revised upwards to 2.7% from a prior 2.5%).
As yen traders will be aware, the yen is primarily a "risk-off" currency, i.e. it gains its value in a risk-off environment where investors are seeking conservative assets. As we have seen from the recent trend in gold prices (which also follow the same dynamic), the current environment is not a "risk-off" one.
Moreover, both Japanese and US equity markets have continued to reach all time highs:
Nikkei 225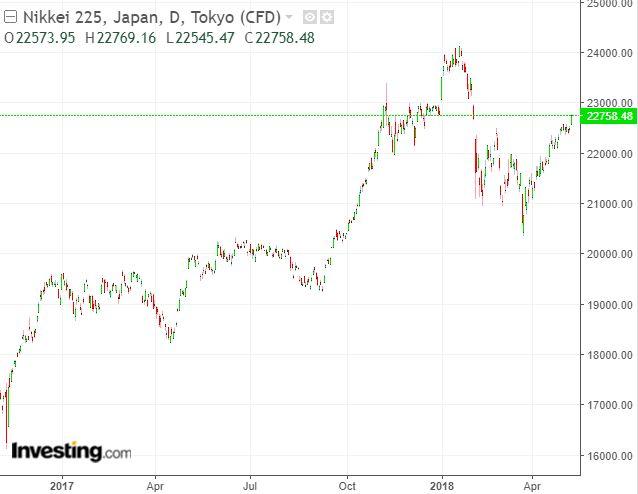 S&P 500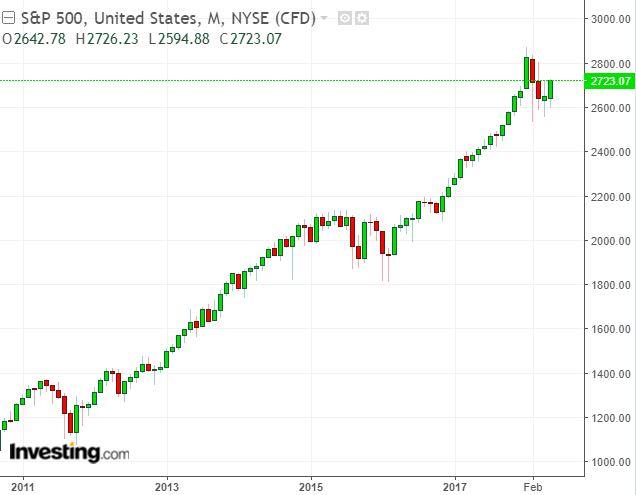 Put simply, Japan is a largely export-oriented market that thrives when its currency is weaker – allowing the country to increase exports. In this regard, with the need to boost inflation and continue bolstering economic growth through exports – it is no surprise that even the Bank of Japan have no interest in a stronger yen right now.
The only scenario in which I would see the yen rising is a sudden contraction in global economic growth. Under this environment, it is likely that investors would flock to the yen as a safe haven. Is this likely? Equity markets have been continuing to make all-time highs for some time, so a contraction to the downside is theoretically possible. Moreover, with oil prices continuing to rise and possibly hitting the $100 mark next year, this could place a strain on global demand as consumers need to budget for higher fuel costs. In this type of scenario, it is certainly possible that equity markets could face a contraction, in which case we would likely see demand for the yen spike.
To conclude my argument, I take the view that the yen could be a good currency to go bullish on if we see signs of an economic downturn in the next year. The yen stands to be significantly "undervalued" and trading with a sizable "margin of safety" if this is the case. However, I would not go long this currency in the current environment.