ValueAct, a successful activist fund, has built a $1.2 billion stake in Citigroup (C). According to the WSJ it suggested Citigroup could boost its buyback plan from $40 to $50 billion. With a market cap of $185 billion that's a large percentage of stock to take out. Buyback programs of this relative size are rare.
ValueAct seems to favor Citigroup for its
old-fashioned treasury management for global businesses
which is making it an important global money center bank. It also likes the bank doesn't rely as much on its M&A business which is both cyclical and has large amounts of profit flowing to key personnel as per the letter obtained by the WSJ:
We believe that in this era of banks, the winners and losers will be decided by strategic focus, customer centric innovation, and capital allocation, as opposed to product breadth, appetite for risk and investment in trading talent that defined competition in the pre-crisis era
ValueAct believes Citigroup should generate at least $10 of earnings per share in 2020 which is twice the 2017 figure. That's an important deviation from sell-side estimates where even the highest estimate for end of 2019 doesn't reach $8: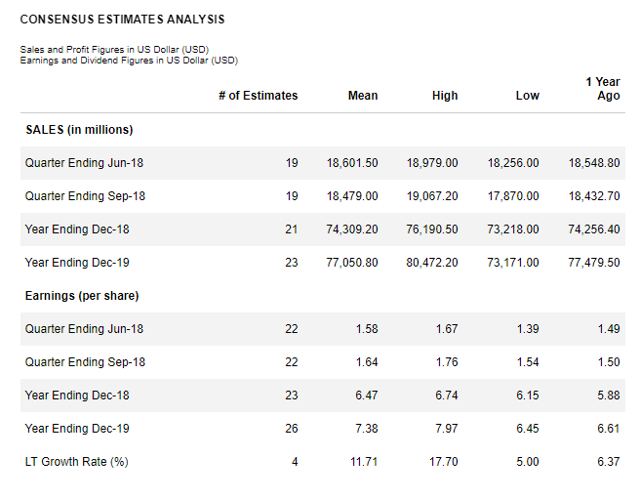 Source: Reuters
Last summer, in an article on Citigroup as a potential beneficiary of less regulation, I wrote:
Citigroup is potentially the most undervalued as it is least favored by investors but benefits from a potential expansion of net margins just like its peers. In an article earlier this year, Buy Big Banks, I've discussed the major banks returns on equity during two periods. One is from 1999 when the Financial Services Modernization Act repealed part of the Glass-Steagall Act of 1933, and the other is after Dodd-Frank was implemented on July 21, 2010.
From '99 until 2010 returns on equity for the big banks ranged between 11% to 22%: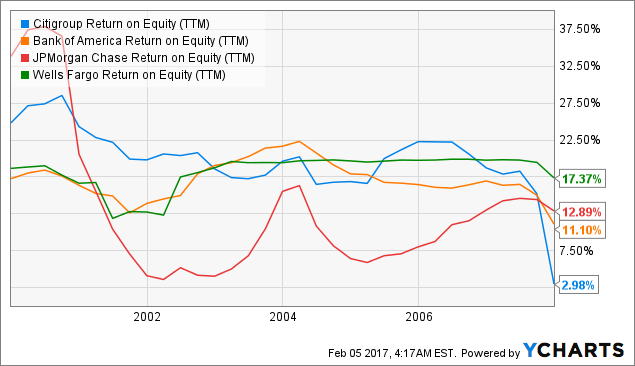 C Return on Equity (TTM) data by YCharts
Between 2010 until last year returns on equity for the big banks ranged between 5% and 12.5%.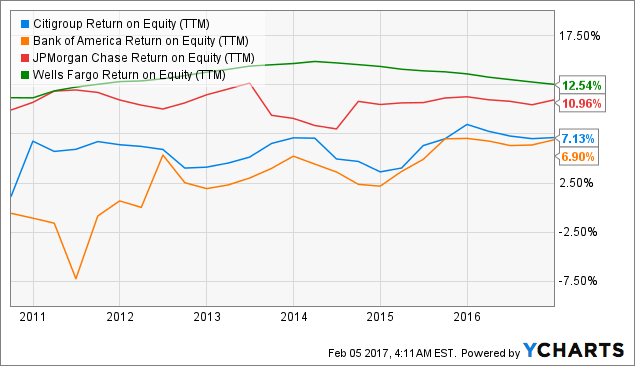 C Return on Equity (TTM) data by YCharts
Perhaps Citigroup will remain a laggard as far as returns on equity go: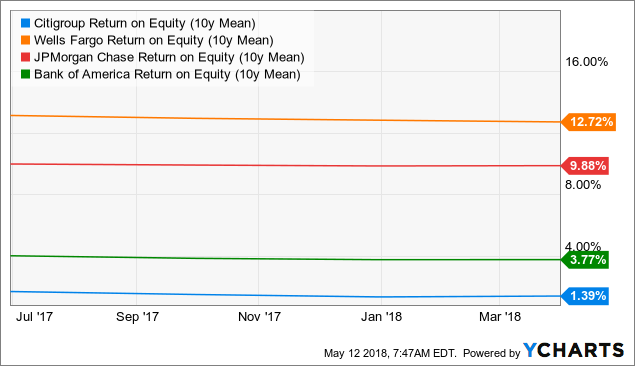 But its return on assets has not been all that bad: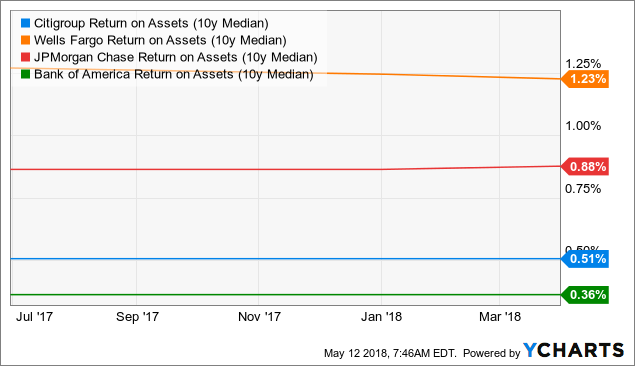 If it gets to RoE's more in line with peers it should be one of the best investments because it clearly trades at a lower multiple of book: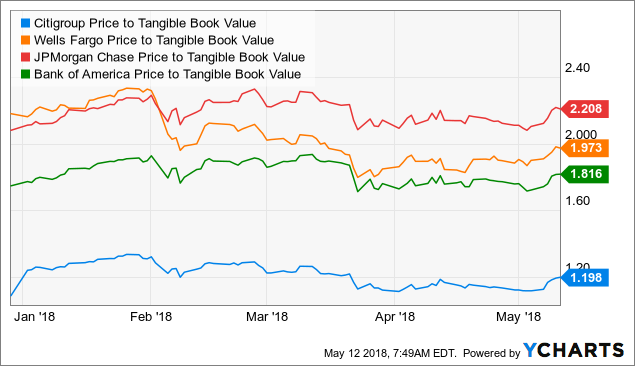 Its strong net income vs. current market cap;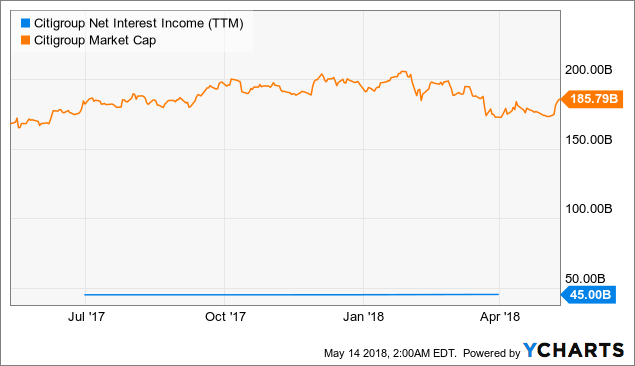 Have it well positioned to deliver strong returns regardless of how it performs versus peers. Perhaps the whole group will do well. If the FED continues on its path of hiking rates - and it usually continues until reaching much higher rates - all the banks are relatively attractive. Having ValueAct on your side never hurts to keep managment's eye on the same page as the common shareholder.
Disclosure: I/we have no positions in any stocks mentioned, and no plans to initiate any positions within the next 72 hours.
I wrote this article myself, and it expresses my own opinions. I am not receiving compensation for it (other than from Seeking Alpha). I have no business relationship with any company whose stock is mentioned in this article.