Editor's note: Seeking Alpha is proud to welcome Kevin Cavanagh as a new contributor. It's easy to become a Seeking Alpha contributor and earn money for your best investment ideas. Active contributors also get free access to the SA PRO archive. Click here to find out more »
I sat down to write my first Seeking Alpha article on Wednesday, Dec. 18, 2013. I was on winter break during the first year of my PhD program. I was looking for a way to make some extra cash and thought I could brand myself as the "never invested but about to start" 25-year-old investor type.
According to my (by-the-penny) records, I had $5,666.35 in my 1.00% APY Barclays Savings account, $101.00 in my checking account (you know, so I could withdraw $100 and have $1 leftover if needed), and $11,700 in my two-year old Roth IRA. I sat down and outlined the article: I was going to write about who I was, what my goals were, and offer up $2,500 to split between five stocks. $500 a pop, keep it simple. I was going to use the very loyal Seeking Alpha readers I knew I would get to help me pick these five stocks. Again, you know, branding!
And then, everything changed.
I had $24,771.84 in student loan debt. I didn't owe anything on them, though. At least that is the way 25-year-old me thought. I knew they could sit for another four to five years and I could worry about them after the PhD. Sure, the painfully high interest rates on the three unsubsidized loans (6.8%, 7.0%, and 7.5%) would continue to grow. But that could be 30-year-old Kevin's problems, not 25-year-old Kevin's.
As I started to research, it didn't take me long to stumble upon some "student loans vs. investing" editorial pieces. My investing goal at the time was to hope for 5% annual returns. However, my 5% stated goal was much less than the interest rates on my student loans. Before the calendar turned over to 2014, I had changed my mind. I would pay off my student loans first and invest later. I closed out my Seeking Alpha article and promised to return when I had no student loans, some experience in investing, and a story to tell.
Investment Strategy
I remember reading a book titled Mastering the Merger by David Harding and Sam Rovit. The crux of the book was simple: Many companies don't have a clear understanding of why they make an acquisition, and that's why 70% of them fail. While the book talks about many interesting things, the one aspect that stood out to me (as an investor) was how companies would be more successful if they would just sit down and write an investment thesis. According to the authors, a credible investment thesis should describe a concrete benefit and not a vaguely stated strategic value.
When I had paid off my student loans (on April 7, 2016), I started looking ahead to investing. I quickly realized you can go about investing in a million different ways and there are no hard and fast rules for "you must do this, and then this will happen." However, I kept reading articles about people my age and what I was "supposed" to do. According to these articles, I was supposed to take a lot of risk on high-profile growth players and rebalance occasionally, but ultimately stay away from the safe dividend players. After all, time is on my side. This is where I began to struggle. I've always been a conservative person. I like the safety that dividends can provide and am comfortable with the consequences of missing out on the Facebooks (NASDAQ:FB) and Teslas (NASDAQ:TSLA) of my generation.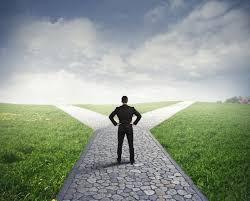 So, after months of researching everyone's opinions and mock portfolios, it seemed I was at a crossroads. I either had to (a) make a list of rules for myself and follow them, or (b) follow someone else's set of rules. I decided, somewhat arbitrarily, to make my own rules. Here is what I started with:
1) Every stock will have a $5,000 cost basis.
2) I will keep $10,000 in cash at all times (beyond my emergency fund) in the event the market has a downturn and creates buying opportunities, or one of my stocks has a downturn and I want to average it down.
2a) If one my stocks has a downturn, I must start from scratch and reevaluate the business to see if averaging down is the smart thing to do. No knee-jerk reactions.
3) Since this will be a taxable account, I will take all of my dividends in cash. I will set aside 15% of my dividends in a savings account to pay taxes the following year. The remainder will be added to my "stock" cash account. Once I hit $15,000 in cash, I will purchase the No. 1 ranked stock on my watch list, always leaving behind $10,000.
4) Purchase stocks of companies that pay a dividend that is well covered, have a management team you believe in, and have seemingly good business fundamentals for the next 10+ years.
Once I wrote down my list of rules, I kept cycling back to the idea of "a credible investment thesis" being one that should describe a concrete benefit. Here is the investment thesis I came up with: The goal of this portfolio is to have a total return of 7% annually over the next 35 years. A secondary goal of this portfolio is to generate $150,000 in dividend income a year.
My Current Portfolio
| | | | | | | | | |
| --- | --- | --- | --- | --- | --- | --- | --- | --- |
| Symbol | Cost Basis | Pre-2018 Dividends | 2018 Dividends | Shares | Current Price | Value | Total G/L $ | Total Return |
| CBL & Associates Properties (NYSE:CBL) | $10,233.11 | $207.86 | $544.00 | 1,360.000 | $4.44 | $6,038.40 | -$3,442.85 | -33.64% |
| Ares Capital (NASDAQ:ARCC) | $4,992.19 | $436.24 | $109.06 | 287.000 | $16.56 | $4,752.72 | $305.83 | 6.13% |
| Apollo Commercial Real Estate (NYSE:ARI) | $5,005.90 | $262.20 | $262.20 | 285.000 | $18.44 | $5,255.40 | $773.90 | 15.46% |
| Ladder Capital (NYSE:LADR) | $4,998.15 | $0.00 | $231.22 | 367.000 | $15.41 | $5,655.47 | $888.54 | 17.78% |
| Omega Healthcare (NYSE:OHI) | $5,008.75 | $0.00 | $234.96 | 178.000 | $28.42 | $5,058.76 | $284.97 | 5.69% |
| VEREIT (NYSE:VER) | $5,003.83 | $0.00 | $172.19 | 625.000 | $6.86 | $4,287.50 | -$544.14 | -10.87% |
| Apple Hospitality REIT (NYSE:APLE) | $5,004.95 | $0.00 | $0.00 | 280.000 | $18.39 | $5,149.20 | $144.25 | 2.88% |
| City Office REIT (NYSE:CIO) | $5,006.39 | $0.00 | $0.00 | 444.000 | $11.44 | $5,079.36 | $72.97 | 1.46% |
| STAG Industrial Inc (NYSE:STAG) | $5,004.95 | $0.00 | $0.00 | 204.000 | $25.39 | $5,179.56 | $174.61 | 3.49% |
| | $50,258.22 | $906.30 | $1,553.63 | | | $46,456.37 | -$1,341.92 | |
Note: "Pre-2018 Dividends" are dividends that were collected prior to Jan. 1, 2018. "2018 Dividends" represent the cash generated by the portfolio YTD.
In terms of how the portfolio was constructed, it occurred in three phases, which I will outline below.
Phase 1: CBL, ARCC, and ARI
Purchase Date(s): Feb. 7, 2017, for ARCC and ARI; Feb. 28, 2017, for CBL
Phase 2: LADR, OHI, and VER (CBL x2)
Purchase Date(s): Nov. 7, 2017, for all
Phase 3: APLE, CIO, and STAG
Purchase Date(s): May 1, 2018, for all
The portfolio as a whole is down 2.67% in 15 months, primarily due to CBL. The portfolio has generated $1,553.63 in dividends YTD, and with the new purchases of APLE, CIO, and STAG it should generate $3,735.85 by the end of 2018.
I guess you could say I fell head first into REITs, with Ares Capital being to lone exception as a BDC. I had started looking at S&P 500 dividend aristocrat companies, but struggled at times to understand what I was reading when it came to financial statements. I eventually found my way over to Realty Income Corporation (NYSE:O) and completely fell in love with REITs. Ironically enough, I don't own O despite it being the company that pushed me into the space. I was able to understand the core fundamentals of REITs in a way I wasn't with other sectors when I was reading their financial statements.
Wanting to learn more, I ordered a copy of The Intelligent REIT Investor: How to Build Wealth with Real Estate Investment Trusts by Seeking Alpha's own Brad Thomas and Stephanie Krewson-Kelly, which helped me fine-tune my growing knowledge of REITs. At this point, it was December 2016, so I had some time to do some due diligence on my watch list and pick the stocks that I really thought would shine in my new portfolio.
And then I bought CBL. Twice. Brad would be so disappointed.
Portfolio Spotlight: CBL
I started following CBL & Associates Properties in February of 2016 (one year before I purchased it) when it was trading for $11.16. It "peaked" (for me, on my watch list) at $13.65 in September 2016. I loved what management was doing. They had a clear-cut redevelopment plan for many of their properties, they were spinning off their "C" malls to make their portfolio stronger, and they seemingly had a good plan to deal with their looming debt maturity. At the end of the day, I liked management and what they were doing. At the time, I also had Tanger Factory Outlet Centers, Inc. (NYSE:SKT) on my watch list. SKT was down 22% during the same time frame that CBL was down 18% and I (incorrectly, in hindsight) just assumed that the pain was for the broader retail, less for CBL.
I was wary of CBL (you'll notice my purchase date was three weeks after my purchases of ARCC and ARI; I spent that time doing a deeper dive) but decided to pull the trigger at $10.00 a share. It dipped down and traded between a low of $7.45 and a high of $9.00 for the next six months. Right around November 2017, as I was gearing up for my Phase 2 purchases, CBL just happened to drop off to around $6.00 a share when it slashed its dividend from $0.275 a share to $0.20 a share.
Following the rules I had created for myself, I did some investigation. I had $25,000 to buy. I had already selected LADR, OHI, and VER as $5,000 buys, which left me with $10,000. Did I want to average down CBL, now trading at a 3.5x FFO? I decided to pull the trigger at $6.00 to average down my cost basis. I also reinvested a quarter of dividends. I realized shortly after that this was a violation of one of my rules, which was a good self-awareness moment. CBL traded in a tight $5.50-$6.50 range until they reported horrific fourth-quarter numbers, sending the stock into the $4s where it trades at today.
My exposure to CBL currently pays me $272.00 in dividends per quarter, which I take in cash. While I do not intend to average down any further at this level, the company did report average results for Q1 2018. Here are some highlights from the Q1 2018 CBL Press Release:
Full-year FFO as adjusted guidance is maintained at $1.70-$1.80 per share. Same-center NOI seen falling 5.25%-6.75%.
Same-center sales per square foot up 4.1% Y/Y.
Total portfolio same-center NOI down 6.8%. Portfolio occupancy down 100 basis points 91.1%. Rent per square foot down 13.9% in stabilized malls, down 16% for renewal leases, up 0.4% for new leases.
Power Rankings Watch List
One of the things I would like to do for all of my portfolio reviews is include an up-to-date watch list of the stocks that I have my eye on, and adjust my "power rankings" every quarter after I have the chance to go over each company's most recent quarterly report. I'm still trying to diversify in the REIT space; here are how my initial power rankings look:
No. 1: CorEnergy Infrastructure Trust (NYSE:CORR) (Last Article: N/A)
No. 2: Easterly Government Properties (NYSE:DEA) (Last Article: N/A)
No. 3: STORE Capital (NYSE:STOR) (Last Article: N/A)
No. 4: CubeSmart Common Share (NYSE:CUBE) (Last Article: N/A)
No. 5: Innovative Industrial Properties (NYSE:IIPR) (Last Article: N/A)
Which stocks do you think I should add to my watch list? Let me know in the comments below.
Conclusion
My hope going forward on Seeking Alpha is to provide a portfolio update four times a year and write some analyses for stocks on my "watch list." I would also like to revisit my investment thesis by the end of the year now that I've been invested for a little over a year and my understanding of various things (e.g., what constitutes long-term fundamentals) has changed as I've gained more experience.
In my portfolio pieces, I plan on doing a "spotlight" on one of the stocks in my portfolio as I did in this piece, as well as an introduction to any new stocks to the portfolio. If there is anything else that might be of interest to you, please let me know in the comments below. I appreciate the opportunity to share my thoughts with you all.
Disclosure: I am/we are long APLE, ARI, ARCC, CBL, CIO, LADR, OHI, STAG, VER. I wrote this article myself, and it expresses my own opinions. I am not receiving compensation for it (other than from Seeking Alpha). I have no business relationship with any company whose stock is mentioned in this article.