Oil prices have risen significantly to $71 at the time of writing, and it is speculated that the commodity could even break $100 by this time next year.
As an oil-producing nation, does the Norwegian Krone stand to appreciate significantly as a result?
We see that the NOK is still trading well below levels prior to 2016 against the greenback but has seen a slight appreciation in that time.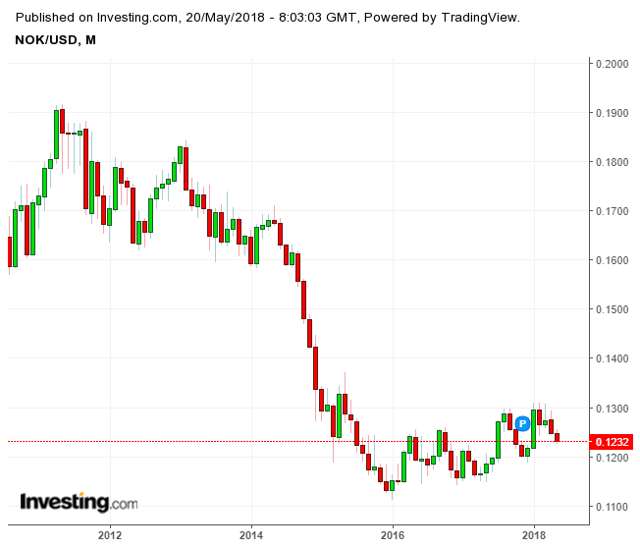 Since 2016, we see that the krone is up by 13% against the USD, while crude oil prices have risen by over 95%.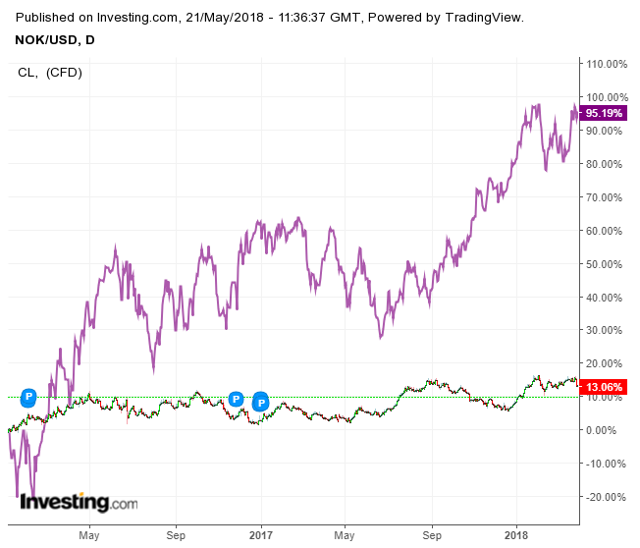 Moreover, when we take a look at the period of 2014-15, we see that oil prices dropped by just over 50%, while the NOK depreciated against the USD by just under 23%.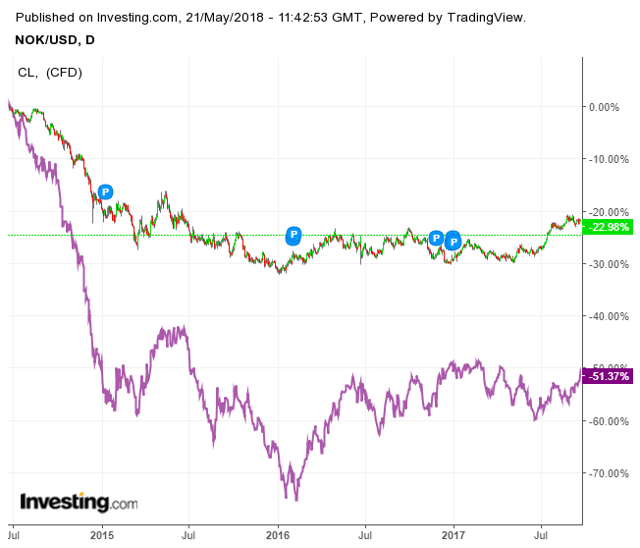 In this regard, we see that there has been a slight positive correlation between oil prices and the movements of the NOK/USD. However, a significant driver of the currency fluctuations is much more likely to be explained by weakness in the U.S. dollar - i.e. higher oil prices mean higher inflation and the greenback depreciates as a result.
Interestingly, we have not been seeing this particular dynamic play out in 2018. We can see that while oil prices have been rising, the NOK has not been seeing any gains against the USD.
As a matter of fact, the greenback is in a unique position in that the currency is continuing to rise in spite of rising oil prices. With interest rates in the U.S. now rising at a faster pace than other developed countries (something we haven't seen in the last 10 years) - the greenback has become quite an attractive currency in spite of rising oil prices - meaning that the NOK has stayed low relative to this currency.
Looking at Norway itself, interest rates are still yet to rise from a 10-year low.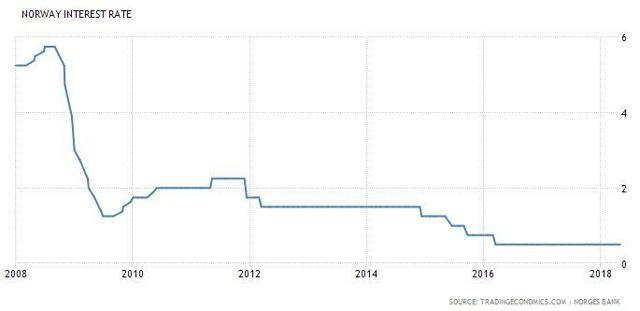 Source: tradingeconomics.com
With that being said, the Norges Bank (the central bank of Norway) indicates that interest rates are set to rise after summer 2018. While this would be seen as a bullish sign for Norway's currency - it is important to remember that much of Norway's growth has been export-driven, with consumer spending remaining low. In this regard, a stronger krone would not be in Norway's interest at this point in time.
Employment growth for the first quarter grew by 0.5%, and it is forecasted that continued growth could eventually boost consumption and investment once again. However, the timeline for this is unclear, and the same could likely be said for the United States, where employment growth was recorded at 0% from January to March of this year: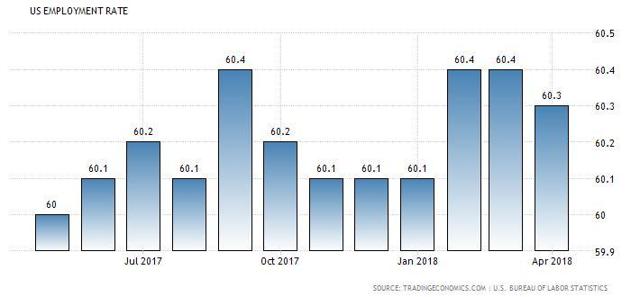 Source: Trading Economics
In the current environment, it is hard to envisage rising oil prices having an overly large effect on the Norwegian krone. No doubt, rising oil prices are good for Norway's economy given that it is one of the world's largest exporters of the commodity. However, interest rates in the United States are set to significantly outpace Norway, and a strong krone would threaten export-led growth. In this regard, I expect that we might see the krone continue to remain stationary against the dollar, even with oil prices on the up.