"As you think, so you become… our busy minds are forever jumping to conclusions, manufacturing and interpreting signs that aren't there…" Epictetus
Since the May 14th, US Supreme Court decision that struck down the anti-sports gambling PASPA law, there has been a literal gusher of prognostication (including some from yours truly) about which companies and which stocks might be best aligned to cash in on the potential $150 billion market.
Analyst and observer sentiment is all over the place. Everyone is quite naturally entitled to take a stab at where this newly born, potential giant is headed, and all have their investor case to make. What's most critical for investors now is to place their bets on the companies with the best odds, as they see it, based on the massive amount of opinion and data now pouring forth online.
Last week, a post on the website of Investors Business Daily led with this headline: Why this merger May Threaten Casino Stocks Eying sports betting bonanza. The article posited the idea that Paddy Power Betfair (OTC:PDYPF) [LONDON: PPB] had acquired one of the two leading fantasy sports sites in the US, FanDuel. The deal committed PPB to contribute U.S assets worth $612m plus $158m in cash in exchange for a 61% stake in the combined businesses.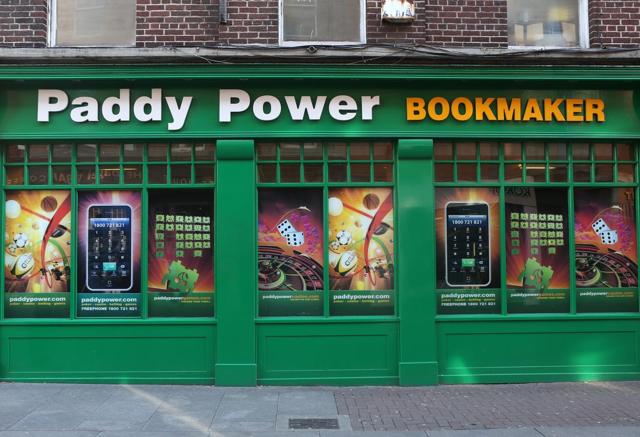 The prize, as PPB sees it, is FanDuel's US database of 7 million fantasy sports players. The logic: PPB's existing casino/poker platform that leads the online New Jersey space in revenue now gives a solid story to tell legislators across the country as to why they would be a powerful, proven entity to run its sports betting operations. Nothing wrong with that assumption except that the article goes on to see this merger as a potential threat to regional casino operators like Caesars (NASDAQ:CZR), Boyd Gaming (NYSE:BYD), and Penn National Gaming (NASDAQ:PENN).
In my honest opinion, they are dead wrong
If investors were to buy into the premise of that article, one might be making a bet on a thin premise. In fairness, the merger is notable and will provide PPB with some leverage. But it is something of a stretch to see the move as a "threat" to these US regional gaming operators. In reality, the deal poses little or no threat whatsoever to the odds of the named companies. Their shot at winning their share of sports betting deals with the states in which they already operate casinos or racetracks is unimpaired by the PPB deal. So, to buy PPB stock on the basis of this acquisition to us is at best, premature.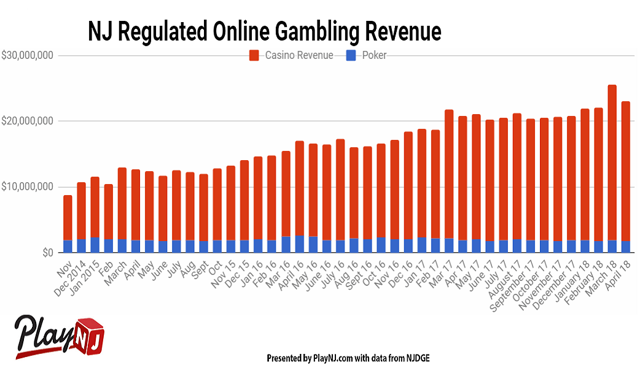 Let's have a capsule look at PPB, a good UK bookmaking operator.
Price at writing: Shown at USD $121.31 a share, it sits in the lofty triple-digit territory only shared with Churchill Downs (NASDAQ:CHDN) at $308. So, relative to the far more diversified, yet still wildly overpriced CHDN, it would seem cheap. But in our view, it's elusive. Both companies, good operators in their space, are not better positioned to scoop up a dominant share of sports betting contracts than literally dozens of others. (See our posts on the sector on SA).
Business: Paddy Power Betfair is an aggressive, well-managed operator of retail and online bookmaking businesses in the UK and Australia with a relatively small foothold in the US. Their estimated $2.325+ billion in total revenue breaks down this way: 70% comes from UK online and retail betting shops, 24% from a similar operation in Australia, and around 6% from its New Jersey partnership with the market leading Golden Nugget site. It jumped into the lead in NJ when it introduced live dealer fields to its site, overtaking both Borgata (NYSE:MGM) and Caesars.
What is instructive, however, is that the entire NJ online business (which will now add sports betting) banked $245m in 2017, only 24% of the over $1b originally forecast by NJ officials and some investment houses. Of the total revenue stream, 90% comes from casino games with 10% from poker. PPB took in $145m of the NJ grand total as the leader in the space. And that number was achieved in a state with land-based casinos and a lottery. Those factors, it would appear, play something of a role in the sports betting totals that can be anticipated. There is little doubt it will evolve into a huge national business, but there is also much doubt now about what companies will be at the forefront of reaping the rewards.
Suggesting that the PPB acquisition of FanDuel could "threaten" US regional casinos' shot at landing operating contracts is a very big stretch. It is also problematical for the IBD post to further assert its belief that the three "threatened" companies in the US regional space were "poised to be the biggest winners from legalized sports betting". Wrong again.
The answer is that nobody knows who is poised to be the biggest winner. What we have discussed was our belief that the winners will come from a more diverse set of sector participants than US regional casinos. We will hear loud and clear from the technology gaming sector, the existing online global real money gaming sites, the casinos of course, not to exclude cable TV networks the ever greedy pro sports leagues, and without question, the states themselves, hungrily assessing the political patronage gold mine potential of undertaking a state owned and operated sports gaming site.
FanDuel can't hurt, but it's problematical as to how much it could help PPB to actually land big sports betting contracts beginning with the FanDuel database.
1. The FanDuel demo is very young male and has the basic element of head-to-head competition that is one of the key attractions of fantasy sports fans. Naturally, to say there is not a strong element of gambling in the activity is likewise wrong. There are many characteristics of pure gambling shared by fantasy sports. Yet, there are other proclivities we find in regular sports gamblers who either bet with illegal bookies, or prefer instant gratification rather than waiting out the time between the laydown and the game itself.
NJ online is dominated by casino games indicating that its appeal goes way beyond the essentially narrow demo of the average FanDuel customer. You have lots of slot play, tons of blackjack, and some roulette. In my experience, over time, I've found that the crossover element between horse race bettors and casino gamblers is very narrow. Sports bettors who frequent casinos are far better targets for sites, and it would appear at least in this early stage, that land-based casinos will come with a considerable edge against online only in many states. Poker might be an exception in this sense. If you asked any marketing officer of gambling business which database he'd rather access: known casino players or fantasy sports fans, I'm betting he or she would opt for the casino people.
2. Databases: One of the so called "threatened" US regionals mentioned in the IBD report is CZR. FanDuel's 7 million database pales in comparison to CZR's, currently estimated at over 45 million. And the demographic makeup of CZR, or most any other multi-jurisdictional US regional casino is far more valuable in that rather than a fixed deposit scheme. Player losses can vary trip to trip which enables the operator to escalate the patron into differing levels of comps as their action and frequency of trips increase.
That is partially why CZR management has publicly estimated that their Total Reward database is valued at $1 billion. The top operators in the US casino space have databases numbering anywhere from 1 million to 5 million walking away. The demo on the surface would seem less intriguing than FanDuel's. You probably won't have many 46-year-old married females and older playing fantasy sports each week. While it is certain that FanDuel's database is loaded with millennial males intensely interested in sports, our view is that once sports betting makes it past the finish line in the various states, accessing that demo will not prove an insurmountable hurdle for which every kind of sector operator wins the contract.
The new sports bettors will find their way to the site, plunk down their deposits, and get into action. In this case, the demo will find the product rather than the product spending a ton to find the demo. Hence, while the FanDuel base is fine, it's no golden path to bruise the chances of the huge field of competitors.
One big question still hanging over all: Will the major credit card issuers change their stance by creating special buckets for sports betting card holders with limits and firewalls up the wazoo?
3. To be heard from: DraftKings. We among others have posited on the possibility of a DK merger with FD in advance of an IPO. With that no longer in the cards, it would appear that either DK has decided to go at it alone, or may well be in early, quiet dancing with potential big time buyers. The point here is that the two fantasy sports leaders and the many smaller operators in the same space no longer have a pseudo-gaming product to sell. That segment of their database that finds the fantasy experience more than just clicking on a site for prizes, but actually a socializing experience for conversation and debate among millennials will remain. Slicing away a segment of that database and converting them into regular sports bettors for money may be more complex a process than would seem obvious.
4. Relationships and confidence: PPB has a fine reputation in the UK, as does William Hill (OTCPK:WIMHF) [LON: WMH] and Ladbrokes (OTCPK:LDBKF) [LON:LCL] both online and at their retail shops. The real battle won't be won due to technical know-how alone, integrity of the firewall, and marketing skills, but by the deep relationships existing operators have due to their parallel businesses. All the contenders in the space have just that either due to their lottery contracts or land-based casinos. There are also the global operators in poker and real money casino and sports betting who come to the party with a diversity of skill sets and regulatory relationships that go beyond a single state.
Valuing the field: The takeaway
Our investment thesis here: The prospects of the companies noted above will not be seriously impacted by the PPB FanDuel deal and to suggest that they will is wrong. And their trades, even relative to that of PPB and CHDN, offer far better entry points with equally strong shots at making off with their share of the sports betting prizes which will soon be awarded state by state.
The problem with the IBD post is that its base assumptions misread the realities going forward. Whether the deal they made with FanDuel turns out to be a swing and miss or a home run, nobody can tell this early in the game. But it is noteworthy to show here the competitive set of peers that PPB will be facing according to that post. And more critically, if you were deciding to place a bet on sports betting stocks presumptive at this time, where are the better values than those posed by both PPB at $121 a share or CHDN at $308?
At writing:
BYD: $36.55 a share: Simple rationale: Good geographic spread of properties that are straight casinos. Solid management, smart asset allocators, track record of running a top online site in NJ when they owned 50% of the Borgata.
PENN: Good geographic spread includes racinos, smart management, and heritage when they were part of the original pre-REIT split off from Gaming and Leisure Properties, Inc. (NASDAQ:GLPI) which began as a pure racetrack operator. The know-how base here is very deep.
CZR: We have problems with this company's strategy and post bankruptcy business model, but not with its potential as a major player in the sports betting space. The Caesars Palace Sports book is one of the best in the sector. It has a deep player base, understands marketing better than most over a longer operating history. Its national player base distributed in where it has over 30 land-based casinos, many of which are dull legacy properties, would get a major boost from successful bids for sports betting contracts. They could bring huge databases into play state by state with a far more even distribution than either of the fantasy sites. So it suggesting that the PPB deal for FanDuel could "threaten" them is simply not the case. (Below" Caesars Palace sports book: Photo Caesars Palace).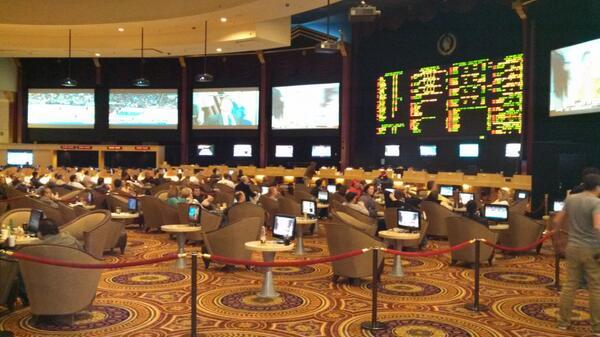 As noted in prior posts on SA, we like these companies, aside from those already mentioned:
The Stars Group (NASDAQ:TSG): Young, savvy, management, rapidly strengthening balance sheet and great yoy earnings beats and, most recently, a deal with Las Vegas Sands (NYSE:LVS) to run the poker rooms at their Macau properties. This could presage a wider operating partnership with the gaming giant. Even though LVS CEO Adelson has been an active online gaming opponent, he is fully cognizant of reality. And sports betting is no longer an if but a when.
In the tech sector, we like Scientific Games (NASDAQ:SGMS), International Game Technology (NYSE:IGT) for their powerful operating relationships in lottery products and MGM Resorts International (MGM) because they've already shoved lots of chips to the center of the table with their playMGM.com site in NJ, built off the Borgata base.
Disclosure: I/we have no positions in any stocks mentioned, and no plans to initiate any positions within the next 72 hours.
I wrote this article myself, and it expresses my own opinions. I am not receiving compensation for it (other than from Seeking Alpha). I have no business relationship with any company whose stock is mentioned in this article.