Posted by Justin Mandeville, Portfolio Manager on May 24, 2018, in Fixed Income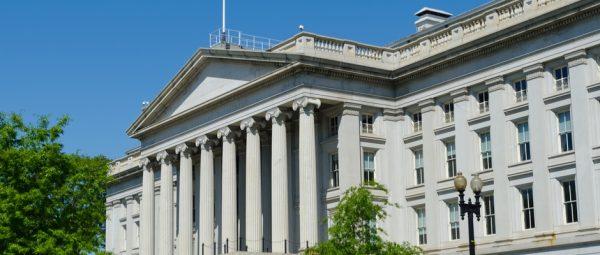 After three years of discussion, the US Treasury appears ready to introduce a new 2-month Treasury bill (T-bill) into its auction schedule. Invesco Fixed Income believes a 2-month T-bill auction would be a positive addition to the Treasury's current lineup and would be unlikely to create market disruption.
The Treasury Borrowing Advisory Committee (TBAC) first proposed the idea of folding a new 2-month T-bill maturity into its weekly auctions of 1-, 3- and 6-month bills back in May 2015. Since then, the topic has been hotly debated and the Treasury has carefully analyzed the factors that could determine its success or failure. These include potential investor demand for the maturity, changes to existing auction sizes, operational and settlement risks, and possible liquidity constraints that could arise from a proposed alternative settlement date.
At the Treasury's quarterly refunding meeting in May 2018, the TBAC appeared resolved to issue the new bill, touting its potential benefits. Indeed, the idea has generated strong traction given the projected increase in the government's borrowing needs over the next several years1 and ongoing strong demand for Treasury securities among US and foreign investors.
Invesco Fixed Income believes the introduction of the new T-bill makes sense for the Treasury and investors, and that it will fit smoothly into the existing T-bill market. We expect the new T-bill to be introduced late in the third quarter or early in the fourth quarter of this year as the Treasury ratchets up debt issuance to meet rising financing needs.
What would be different about the 2-month auction?
Current weekly auctions of 1-, 3- and 6-month T-bills settle on Thursdays (except for holidays, when settlement occurs on Friday). The Treasury is currently reviewing the operational efficiency of settling the 1- and 2-month auctions on Tuesdays, with the intention of reducing the concentration of T-bill issuance on Thursdays.
Why is the Treasury proposing this now?
The government is considering ways to finance its growing budget deficit with increased borrowing, including potential increases in net T-bill issuance in the coming years. The Congressional Budget Office projects that the federal debt will rise steadily over the next decade, driven primarily by tax and spending legislation enacted in December 2017.2 A new 2-month T-bill could help reduce upward pressure (due to growing supply) on existing T-bill yields by spreading auction sizes across more maturities. A new 2-month T-bill could also allow the Treasury to manage its target duration more effectively and take advantage of lower funding costs associated with shorter-maturity T-bills.
Money market reform has also generated increased demand for T-bills as assets shifted from prime to government money market funds. We believe the introduction of a 2-month T-bill would likely be a good fit for money market investors who are required to maintain a weighted-average maturity of 60 days or less.
How it could impact Treasury investors?
The introduction of the 2-month T-bill, coupled with potential modifications to 1- and 3-month auction sizes, may change the dynamic of the T-bill curve (aside from pressures arising from debt ceiling constraints or impending rate hikes). On balance, it could boost Treasury yields in the 2-month maturity bucket during periods of additional supply. In instances where short-dated T-bills yield more than repurchase agreements (repos), there may be an opportunity for money market funds to reallocate from repos into T-bills to gain incremental yield.
The biggest adjustment for Treasury investors will likely be changes in the settlement day of the 1- and 2-month T-bill auctions. We do not expect this alternative settlement cycle to disrupt the T-bill market given its high level of investor demand and ample liquidity. However, we have observed instances in which T-bills settling on alternative dates have been issued at slightly higher yields compared to others of similar maturity.
For example, a 14-day cash management bill that was auctioned in July 2017 settled on Tuesday, Aug. 1 with a yield of 1.01% - higher than the 0.99% yield on that week's 1-month T-bill auction, which settled on Thursday, Aug. 3.3 Over time, we expect investors to adjust to the new settlement cycle, and believe any upward pressure on yields will likely be temporary.
Conclusion
Invesco Fixed Income believes a 2-month T-bill auction is a positive addition to the Treasury's current lineup and is unlikely to create market disruption. Benefits to the Treasury include diversification of its auction schedule, improved short-term debt management and the avoidance of "oversizing" a particular T-bill issue. An alternative settlement date also reduces the operational risk of congested settlements on one day. For market participants, the new T-bill may provide greater flexibility in managing and constructing portfolios and may allow investors to take advantage of any temporary dislocations that occur at the front end of the T-bill curve.
1 Source: US Department of the Treasury, Minutes of the Meeting of the Treasury Borrowing Advisory Committee, May 2, 2018
2 Source: Congressional Budget Office, The Budget and Economic Outlook: 2018 to 2028, April 9, 2018
3 Source: TreasuryDirect website, data as of May 10, 2018
Important information
Blog header image: Konstantin L /Shutterstock.com
This does not constitute a recommendation of any investment strategy or product for a particular investor. Investors should consult a financial advisor/financial consultant before making any investment decisions. Invesco does not provide tax advice. The tax information contained herein is general and is not exhaustive by nature. Federal and state tax laws are complex and constantly changing. Investors should always consult their own legal or tax professional for information concerning their individual situation. The opinions expressed are those of the authors, are based on current market conditions and are subject to change without notice. These opinions may differ from those of other Invesco investment professionals.
| | | |
| --- | --- | --- |
| NOT FDIC INSURED | MAY LOSE VALUE | NO BANK GUARANTEE |
All data provided by Invesco unless otherwise noted.
Invesco Distributors, Inc. is the US distributor for Invesco Ltd.'s retail products and collective trust funds. Invesco Advisers, Inc. and other affiliated investment advisers mentioned provide investment advisory services and do not sell securities. Invesco Unit Investment Trusts are distributed by the sponsor, Invesco Capital Markets, Inc., and broker-dealers including Invesco Distributors, Inc. Each entity is an indirect, wholly owned subsidiary of Invesco Ltd. PowerShares® is a registered trademark of Invesco Ltd., used by the investment adviser, Invesco PowerShares Capital Management LLC (PowerShares) under license. PowerShares and Invesco Distributors, Inc., ETF distributor, are indirect, wholly owned subsidiaries of Invesco Ltd.
©2018 Invesco Ltd. All rights reserved.
Get ready for the 2-month T-bill by Invesco US