As expected, stock prices gapped up to start the fourth week of May 2018, thanks to a deal between the U.S. and China to not impose new tariffs on each other's goods, but beyond that move, didn't do very much else during the rest of the week.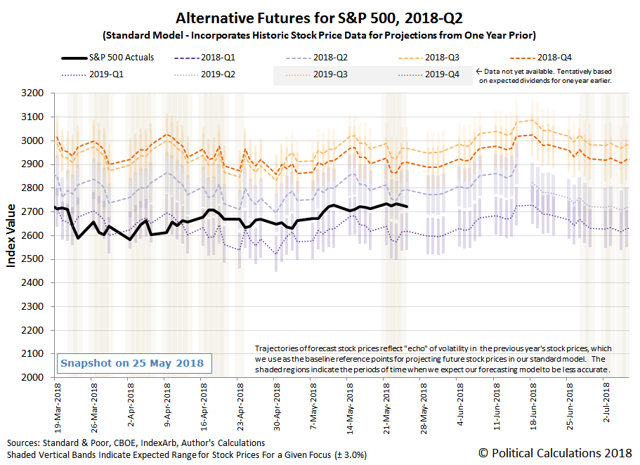 Then again, that might have been expected too for a week preceding a long holiday weekend in the U.S., which, not uncoincidentally, made for a pretty slow news week.
Monday, May 21, 2018
Tuesday, May 22, 2018
Wednesday, May 23, 2018
Thursday, May 24, 2018
Friday, May 25, 2018
Elsewhere, Barry Ritholtz identified the week's positives and negatives for the U.S. economy and markets.
Welcome back from the holiday!